Celebrating Black History Month by Amplifying Black Voices on Vocal
"We're driven by passion. It is beyond motivation. It's something I feel is a part of my purpose on this earth." -Dr. Deborah M. Vereen
Black History Month is a meaningful time for not only Black people in the United States but all those who identify with the plight and struggle Black or African Americans have faced throughout the decades. However, despite the trauma and injustice, they have always found a way to create breathtaking works of art. Which, in a lot of cases can be traced back to starting entire revolutions. Creators in the Black community are at the forefront of a variety of creative movements and pioneering trends, most of which transcend into brilliant works of art, music, fashion, and innovation.
We have seen a number of Black creators through our screens over the last few decades and we know that internationally there are so many Black people creating every single day. Blackness is less of an ethnic grouping but more an identity that connects Black people across communities.
Our creators at Vocal are no different and hail from all over, with a wide variety of talents and opinions. They are poets, introverts, parents, children, and most importantly humans with a desire to change the way Black people are represented.
We sat down via Zoom with a few of our Black creators here on Vocal, and we're so thrilled to be able to amplify their voices on this final day of Black History Month. Please enjoy.
Our Creators
Sylvie Soul aka. Shamona Pretz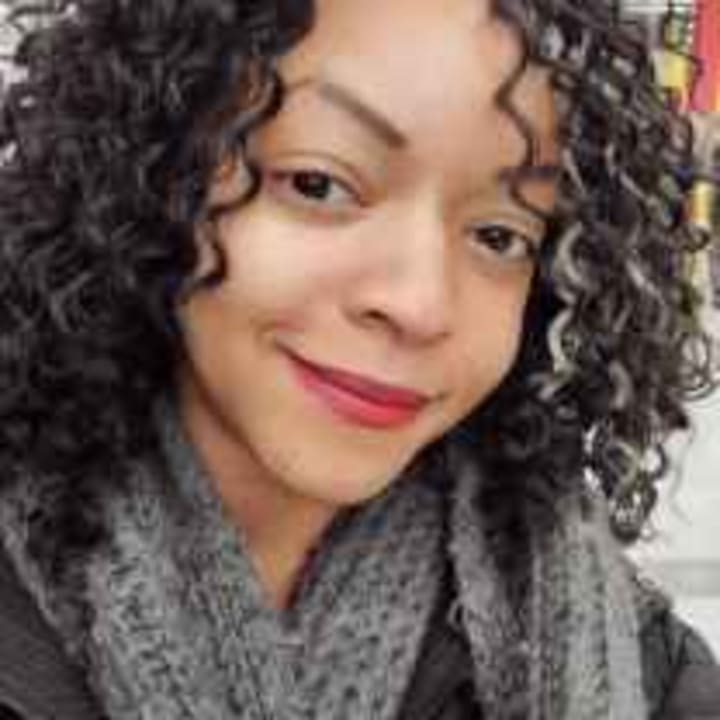 Soul enjoys writing about the writing process alongside science fiction. She actually has been creating her entire life and in the 6th grade decided this is what she wanted to do. Her journey started out on Wattpad as a kid writing fanfiction and she found herself creating immersive worlds even back then. However, she didn't find herself writing again until 2020 when the pandemic hit.
Her arrival at Vocal was inevitable due to her creative journey online and the possibility of making money on the platform. She enjoys breaking down the craft of writing. But that isn't what matters to her the most. What matters most is "writing her truth." This is why she is focusing on her fiction work in 2022. Working on her first Young Adult fiction novel is at the top of the list.
"I am a bit of an introvert so I don't get into a lot of interesting conversations, but I love the idea of dialogue. I really love character-driven narratives," Soul said proudly. From the setting to the characters she loves to put a little of herself into everything she creates, especially minority characters that are outspoken and don't follow the typical, some could say stereotypical, status quo. Stories that are being told from the perspective of a Black woman change the story entirely because the lives of Black women differ so heavily from those of other women. Soul stands by this and claims it is one of the reasons she writes in the science fiction genre.
Her main inspiration is music, being an American transplant in Toronto, Canada where restrictions are still firm and "normal life" has not yet resumed. "Rina Sawayama," Soul said when asked what artist inspires most. "Her music (has) really inspired me and guided me in the writing the novel I'm working on."
The future is bright for Soul, who was most recently published in a book of sci-fi short stories and hopes to one day become a screenplay writer and produce her own stories. Her biggest piece of advice to young Black creators is, ''believe in yourself and believe anything is possible."
We at Vocal second that advice. Anything is possible when you put the work in, and Soul has even laid out some ways to help you get started on your writing journey:
Andrew Little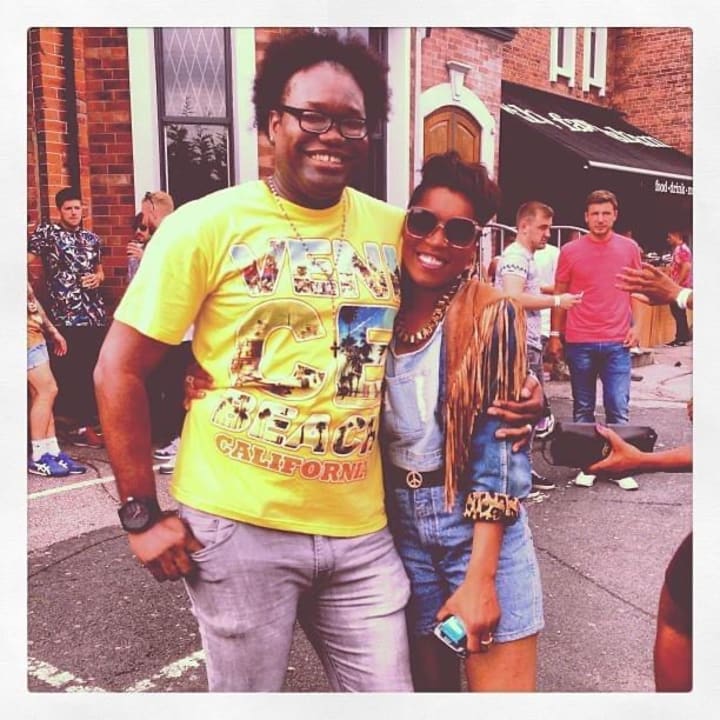 Being a queer Black man essentially makes one a powerhouse of a human being with an above-average dash of personality—at least that is what we saw when we spoke to the incredible Andrew Little. He is a Jamaican man with strong ties to his roots despite the 20-year gap it has been since he last set foot on the island.
Now he resides in Scotland, where he is one of four BIPOC in a small village. The others happen to be younger than him so he has taken on a mentoring role and does whatever he can to ensure his mentees are supported.
He fell into creating due to the pandemic as well as developing a series of 30 poems on Facebook, where he later found Vocal. "I am an emotional writer. I don't write to win challenges, I write for writing," Little proclaimed. His approach to writing is very therapeutic and Vocal is somewhere he can lay it all down without victimization.
Little writes poetry mostly about his experiences yet is able to describe said experiences in ways you would not believe. He said this has a lot to do with his mother, who after her passing remains his biggest inspiration. She was the strongest person he ever knew and through his work he was able to immortalize her. The biggest life lesson he ever received was to value people for their work instead of where they come from.
In his small village overlooking the sea, he spends a lot of time cooking. Being a chef by trade and Jamaican by culture, when it comes to food, "the nature of African culture is there is always enough to share," he said. These are traditions and lessons he hopes to pass on to his daughter who is a teenager and blooming into a vibrant young Black woman.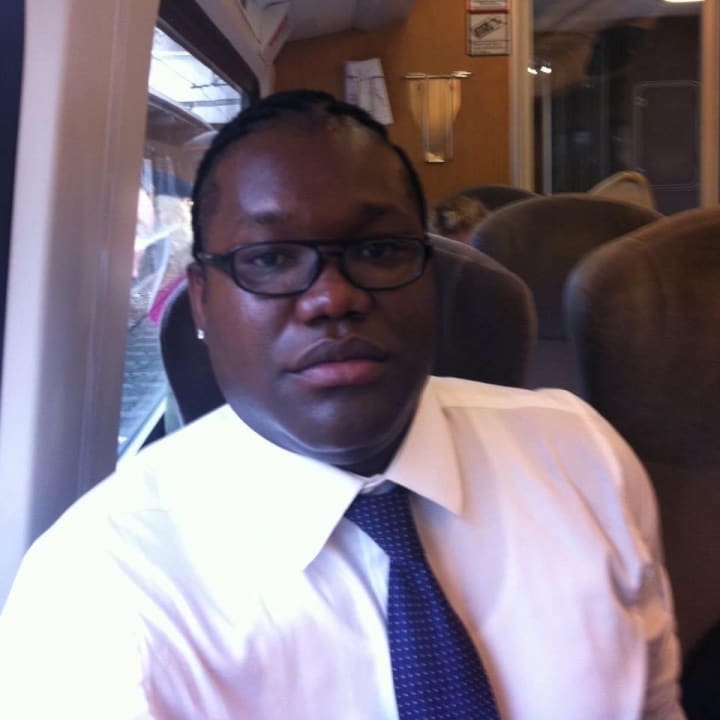 Oddly enough though, politics in the United States is a huge part of Little's life and one he describes as a sincere personal interest. From civil rights movements to the modern Black Lives Matter movement, he has strong opinions about racism, especially the saying that if it needs to be pointed out to you then you simply aren't looking. He stands by the idea that we have transcended the need to judge others based on their skin color.
"I am going to be me and I'm going to love myself and I'm not going to let you tell me when I should do that. You have got to live your truth. I apologize for none of my mistakes. I am human," he said.
Little stands by his experiences and hopes his work will inspire others to speak more openly about their own. He wants young Black creators to "Stay Fearless!" But most importantly to continue to shine even when it feels like the light is fading.
Deborah Vereen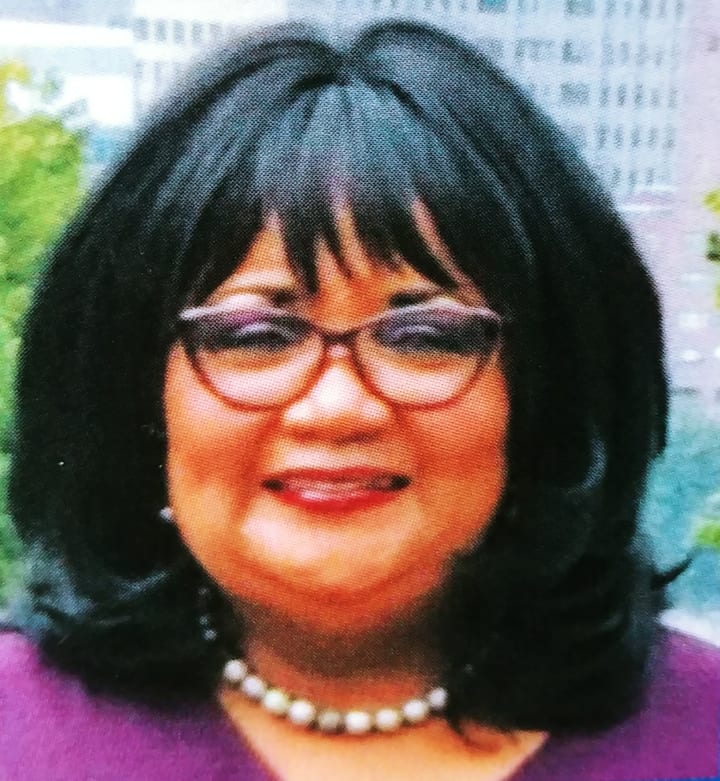 For Dr. Deborah M. Vereen, Oprah was an inspiration when she was younger. She not only was obsessed with the talk show host's persona, but the importance of it to certain audiences. Now, Dr. Vereen reaches people a little differently as a family engagement content creator.
After 35 years in the education field, she decided she wanted to take her message beyond the administration desk. Private schools verses public schools is a big topic she covers, as well as how to navigate the system of private school if you are the parent of a Black child.
The main objective of her work is to strengthen the relationship between the parents and the teachers. She published her first book on the subject in 2017, "Repair the Broken Pieces: A System to Awaken Positive Relations Between the Family and Educational Provider Through Engagement Fusion." This, she was led to believe, was her big break, but said she knows now it is only the beginning of her journey. She started making blog posts back in 2019 before transitioning to Vocal.
Her inspiration to go into this line of work didn't stem from home, even though her father was a teacher. Rather, she drew inspiration from a genuine lack of representation. After teaching for 13 years and doing administrative work for another 22 years, she is ready to get back to that talk show host dream.
"We're driven by passion. It is beyond motivation. It's something I feel is a part of my purpose on this earth," Dr. Vereen said humbly. Purpose, after all, comes from having the drive to make a big change in your community.
Dr. Vereen's life is more than her work though, she is also a mother to a 15-year-old gymnast who is set to succeed because of her mama. They are getting into building a social media following together. Dr. Vereen is insistent that people be there for their children because they aren't always able to advocate for themselves.
This is a huge part of all the content she creates on Vocal and she is also trying to get her Youtube channel off the ground. She hopes to bring more awareness to parent involvement in school, instead of parent power, where the child's needs are often ignored for the parent's preferences.
She eventually would love to get into TedTalks and possibly revisit the talk show idea from her youth. Dr. Vereen has never backed down from a challenge whether it be systemic racism in the workplace or simply learning how to navigate a new platform. She is genuinely ready to take on as much as she can with the time that she has left in life.
It is never too late to live out your dreams, "Hold on to the dreams that you have and don't let anyone talk you out of the goals you have for yourself," she exclaimed with a slight twinkle in her eye. It is important that people not only work to make a change but to genuinely enjoy doing it.
Her message to Black parents everywhere is to listen to their kids and create that bond with teachers to make their learning process the best it can be. Our kids, as we all know, are our future, so let's build them a foundation they can depend on.
Uplifting voices within communities has brought Black people together for decades, so we decided to do the same. Vocal is a place where creators can feel at home and be free to express themselves as they please. Every creator is a unique individual with a variety of experiences that shape how and why they create. We respect and love that.
All three of these creators are Black people across the globe that are showing up and representing their communities. Whether that be from direct community engagement or through their work, these creators are proving that representation does matter.
Creators Supporting Creators
We (the Vocal Team) were so happy when the opportunity to write this story presented itself. Representation in any and all forms does matter, which is exactly what we wanted to address this Black History Month. So, in keeping with our mission to always be representing and transparent, here are the amazing people at Vocal behind this special #BHM Creator roundup: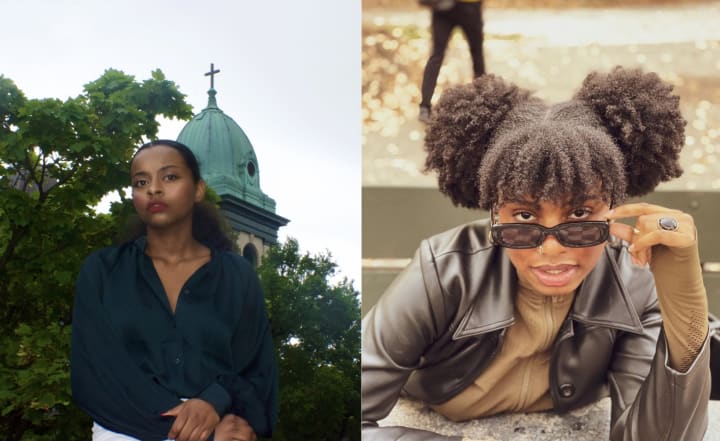 Loraina London-Calderon aka LC is one of the senior members of the team at Vocal. She studied Journalism in school with dreams of becoming a fashion/travel writer. Though things didn't go exactly as planned, this Cali transplant has loved her time in NYC. She loves going to music festivals and gigs all around the city. But her favorite thing to do (other than read your stories on Vocal of course) is dance to her rap girlies playlist on spotify.
Xenia aka Xen is a Content Marketing Associate at Vocal and a natural-born storyteller. Graduating with a Journalism degree during a pandemic, Xen has helped small brands, including her friends, create meaningful, human content that evokes emotion and inspires. She's currently a Jersey girl who lives in NYC. If you're looking for her, she's probably busy working on another passion project.
About the Creator
Collaborative, conscious, and committed to content. We're rounding up the best that the Vocal network has to offer.
Reader insights
Be the first to share your insights about this piece.
Add your insights