Become a Founding Member of Vocal+
It's our mission to provide the best storytelling tools and communities for creators. That's why we are introducing Vocal+, a premium membership to help you create better stories, connect with other creators, and maximize your earnings.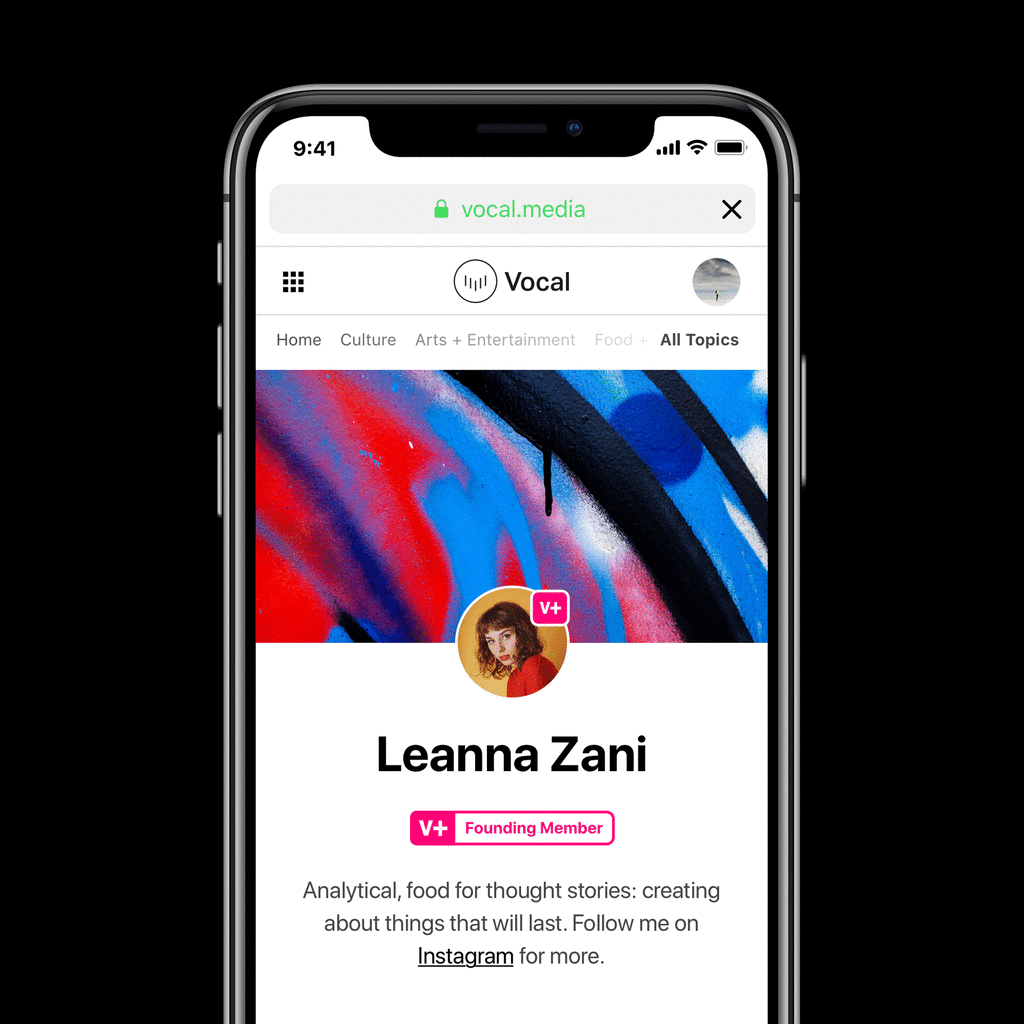 We launched Vocal on November 30th, 2016 to help creators easily share their stories, get discovered, and earn. Since then, over 400,000 creators have joined the Vocal community and shared stories that have inspired millions of people around the world. We're proud of the creative community we've built, the lessons we've learned, and the improvements we've made.
Now, it's time for Vocal's next chapter.
We surveyed creators, heard your feedback, and took note of what you wanted most. We're excited to introduce Vocal+, a new membership program built to help you create better stories, connect with other creators, and maximize your earnings.
To say thanks for trusting us with your stories, we're giving dedicated creators like you early access to Vocal+ for Founding Members at a discounted rate: $50 for the first year.
After the early access period, pricing is expected to increase to $10 / month.
Vocal+ Founding Members receive:
A Founding Member badge on your creator page
Increased earnings from reads ($6.00 / 1,000 reads)
A lower platform processing fee (2.9%)
A lower withdraw limit ($20)
Early access to new features
By becoming a Founding Member, you'll help us build new features and services to improve the Vocal community. These features will be released over the upcoming months, and Founding Members will be the first to benefit from them.
In addition to all the introductory monetization benefits and identifying badge, here's what you can look forward to over the upcoming months:
Following other creators
Bookmarking stories for later
Customizing your creator page
Weekly creator challenges
Publishing stories directly on your creator page
Commenting on stories
and more!
Our mission at Vocal has always been to provide the best storytelling tools and engaged communities to all creators on an ad-free platform, and that's not going to change. A portion of all membership fees will go directly towards paying creators who share their stories, and a portion goes to the future development of the platform. And, as always, there will still be a free account option for anyone who wants to continue creating as usual.
Upgrade now and become a Vocal+ Founding Member
Vocal wouldn't exist without you, our community, or the stories you tell. We hope you join us for Vocal's next chapter, and we thank you for your support in helping make Vocal a home for creators of all shapes and sizes.
— Justin Maury, Vocal Founder and President of Jerrick