A Thank You to Our Community for 10,000 Vocal+ Members
From 1,200 Founding Members to over ten thousand community members globally - we couldn't have done it without you.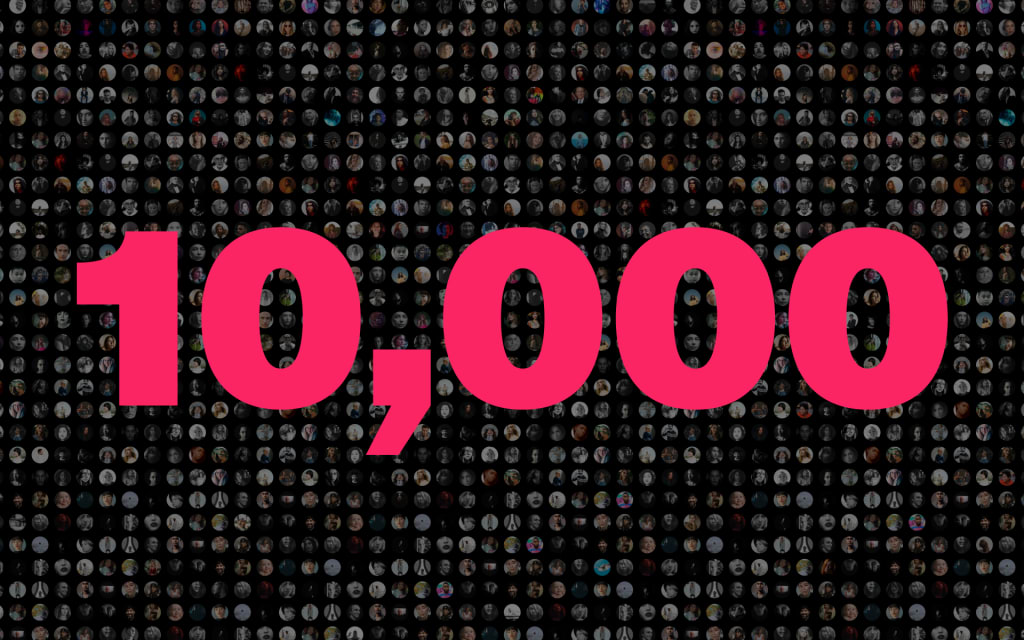 For the last four years, we've worked on building a community that allows you to create, share, and earn from your stories. Since then, over 800,000 creators have joined the Vocal community and shared stories that have inspired millions of people around the world. Our constant mission—to provide the best storytelling tools and communities for creators and help them get rewarded—led us to introduce Vocal+ last year, helping you create better stories, connect with other creators, and maximize your earnings.
Today, we're excited to announce that the Vocal+ community has welcomed over 10,000+ members. What started with 1,200 Founding Members, the very first beta-users of Vocal+, has grown massively into creative partnerships that encourage global storytelling.
We could not have done any of it without you.
Milestones you helped us achieve
Before Vocal+ became a monthly membership available to all creators, our Founding Members played an instrumental role in its first chapter. We learned what our creators love, and what they don't—which helped us build out and improve Vocal+, and Vocal in its entirety, based on their feedback and experiences.
We've improved and expanded on these developments, and introduced new ones. Over the past year, we've launched new features, bug fixes, and product updates, all geared towards providing you with a best-in-class experience.
With these features, you created stories that supported communities, and championed one another. And none of it would have been possible without our Vocal+ members—all 10,000+ of you! Your support helps us directly reward your fellow creators, and helps us fund each and every update and new feature we build for you.
Up next...
And thanks to our Vocal+ community, we're able to continue that growth for years to come.
Over the next few weeks, we will be rolling out a series of updates to Vocal that include a brand new homepage centered around discovery of curated stories, a new look for Challenges, a simpler, more refined navigation, updates to search, and more.
And for Vocal+ members, you can expect to gain early access to many of these upcoming developments, as well as look forward to another year of higher earnings, exclusive Challenges, and support to your creative community.
There will always be a free account option for creators who prefer, which still allows you to monetize your stories and have them discovered by audiences. Or, if you'd like to join the 10,000-strong Vocal+ community, you can do so here.
If you'd like to offer feedback, suggest a new feature, or have any questions, please reach out to our customer support team here.
Thank you to each and every one our creators for your continued support. We're excited to see what the future holds for Vocal, and we can't wait to see what you create.
About the Creator
Founder and President of Creatd (Nasdaq: CRTD), the parent company of the Vocal platform.
Reader insights
Be the first to share your insights about this piece.
Add your insights