A New Way to Manage Your Vocal+ Subscription
Managing your Vocal+ subscription is now easier with our new customer billing portal.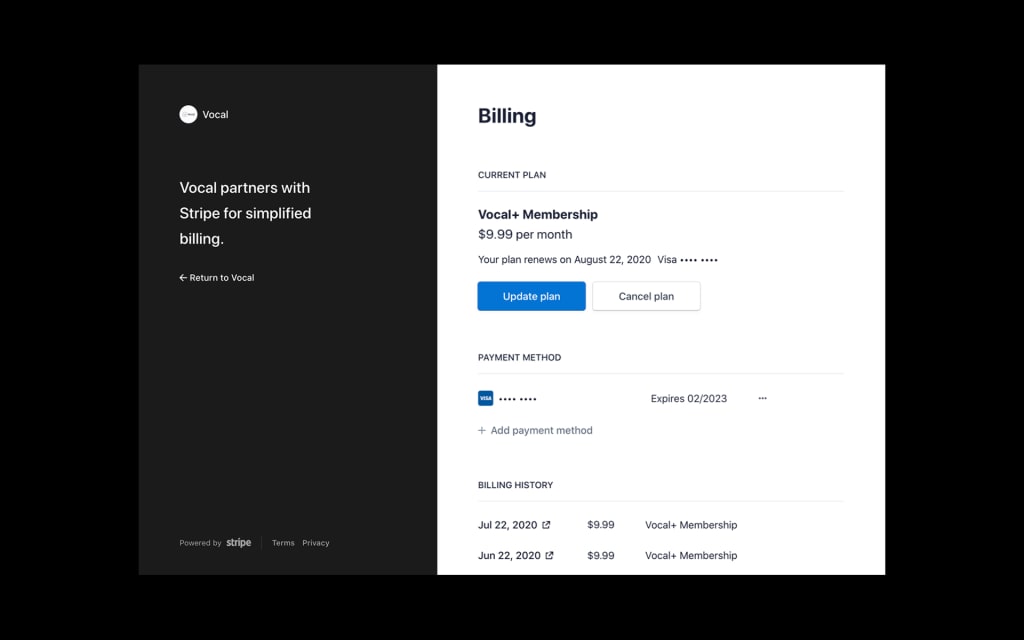 The introduction of Vocal+ has been, to date, the biggest update for Vocal since we launched the platform nearly four years ago. We first introduced it to you, our community, through Founding Memberships: one year memberships to Vocal+ for our first early adopters, who tested out the membership in exchange for their feedback to help us build a better membership.
Our last Founding Membership prior to the introduction of monthly Vocal+ memberships was issued in September of 2019—which means that this September, 2020, the last Founding Membership will expire.
This fall marks the end of the Founding Member era—Vocal+ is now established, has thousands of members, and that number grows each and every month.
We've learned a lot of the last year, and we have some exciting new features coming for Vocal+ members. But first, we've started off by giving a much-needed makeover to the way you manage your memberships as Vocal+ creators.
A new membership portal
With this update, we have integrated a new customer billing portal to provide a more seamless experience for managing your membership details, billing information, and invoices.
Here are a few things that the new customer billing portal will allow you to do:
Change your plan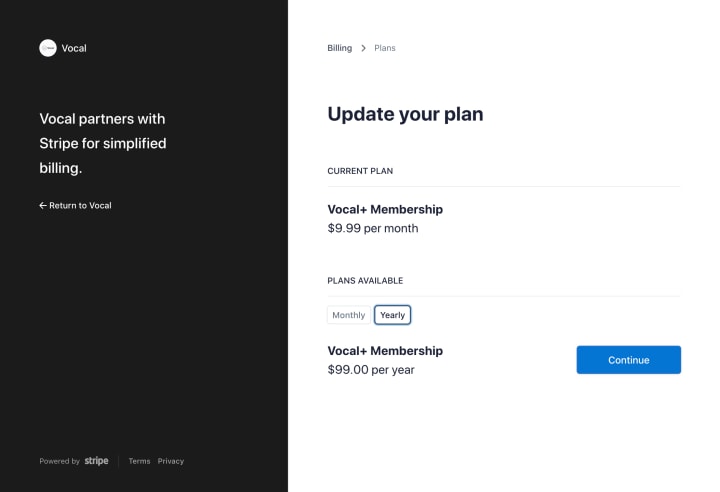 From the customer billing portal, you can easily switch your monthly membership to a yearly membership, or vice versa. The portal will take care of sorting out billing dates and amounts in this case, so you can make the decision now, and the portal will sort out when and how much you pay later.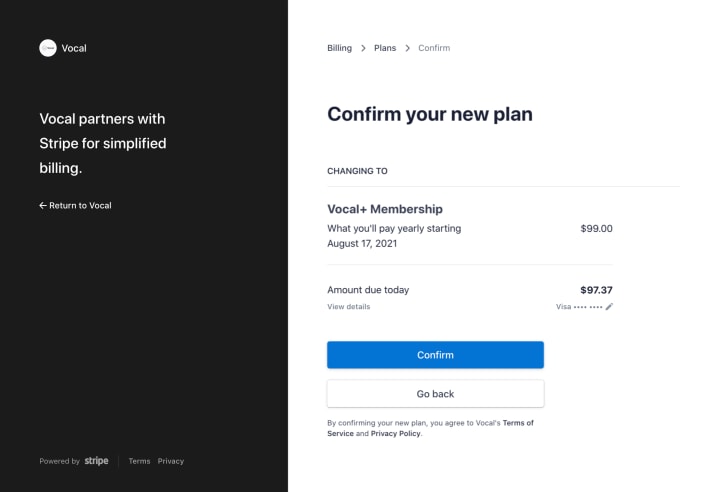 It will not only schedule your payment for when it will be due in the future, but it will also prorate previous payments to ensure that future payments are a breeze.
Update billing information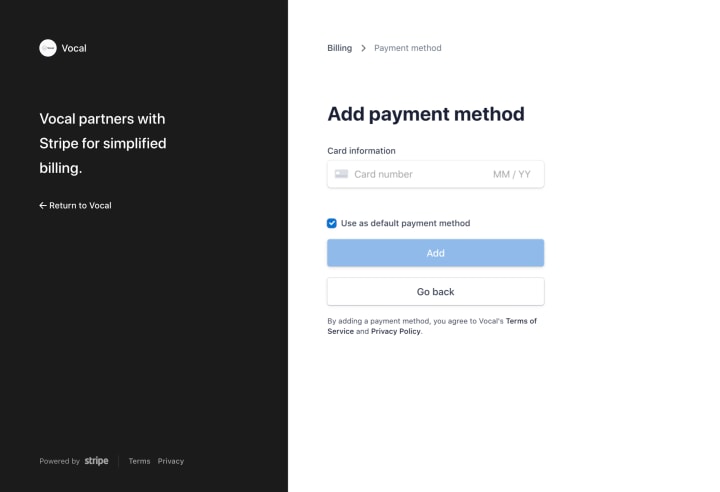 The new portal also allows you to have full control over all of your billing information. You can not only add and remove payment methods as needed, but you can also save multiple methods in case one of your payments fails.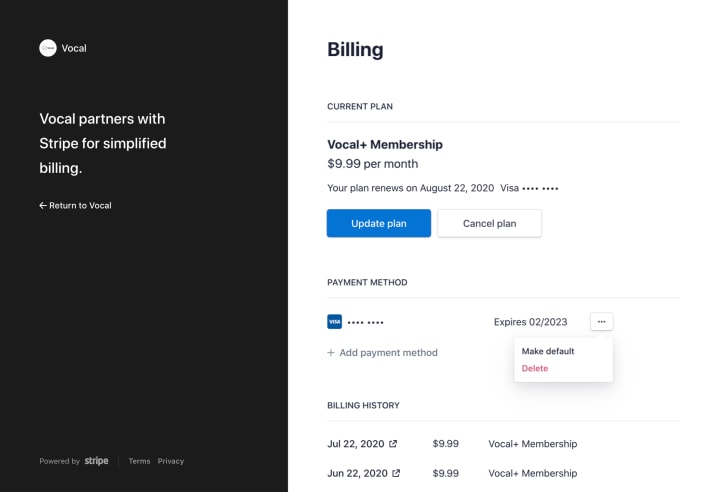 You have the ability to set a default payment method, and change that preferred method at any time, with just a couple clicks.
Keep track of your invoices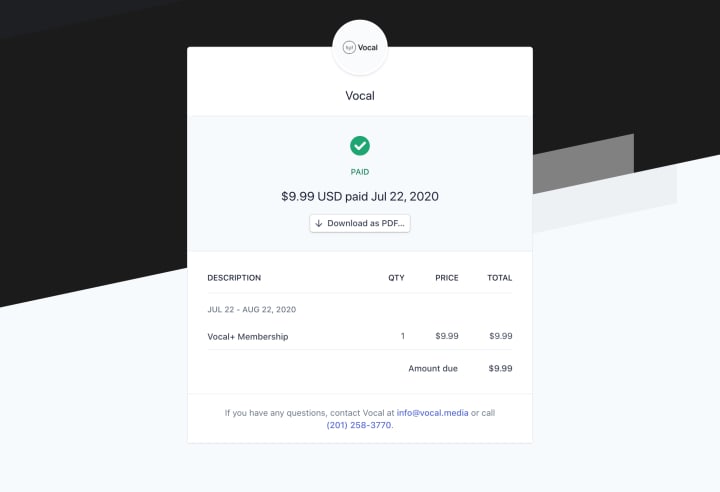 Additionally, you now have the ability to view your billing history and download all of your previous invoices.
If you're a Vocal+ member, you can view your new checkout portal by managing your membership from your Settings page.
If you're not yet a Vocal+ member, you can upgrade here to start managing your membership.
About the Creator
Founder and President of Creatd (Nasdaq: CRTD), the parent company of the Vocal platform.
Reader insights
Be the first to share your insights about this piece.
Add your insights