Thoughtful Films About Alcoholism Everyone Should Watch
These films about alcoholism will hit you hard—and make you think twice about reaching for that drink.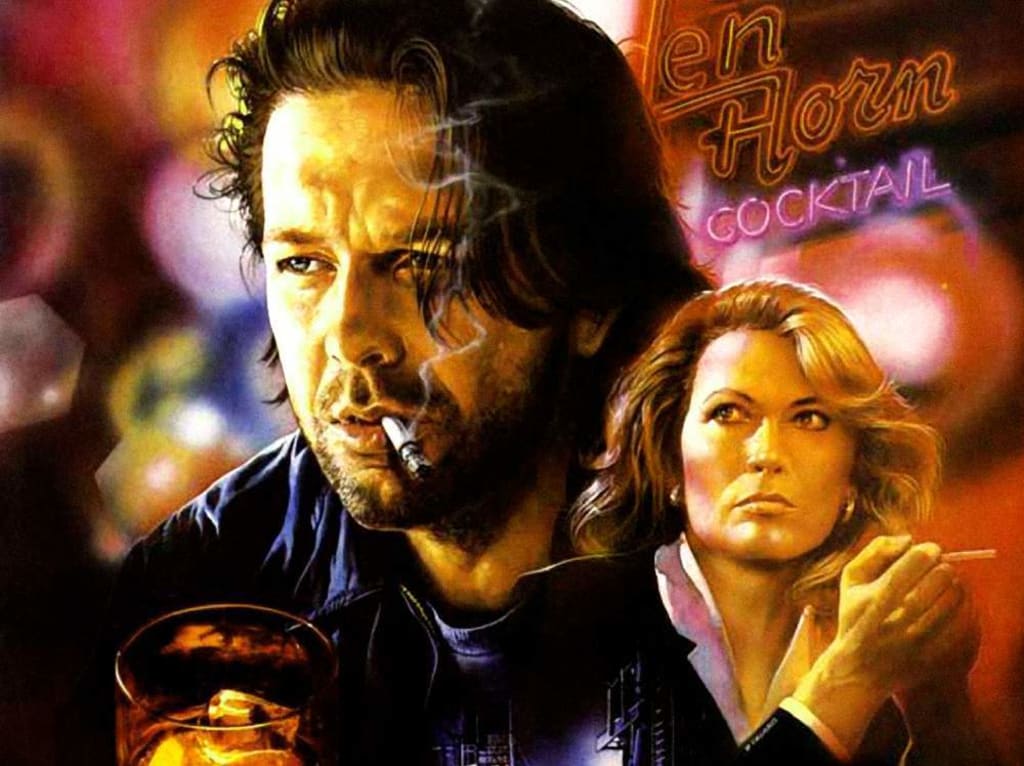 Speaking as someone who could probably be considered an alcoholic by most, the way that many television series show alcohol addiction isn't really realistic. In fact, most writers have boiled it down to one or two TV tropes.
With most films about alcoholism, it's presented as a comedic tool for a crazy aunt, or a way to make sure people know that the "husband is a wife beater."
While some alcoholics do end up being funny or downright abusive like the tropes suggest, not all of alcoholism fits into one of these two tropes. People who want a more honest look at what being "in the bottle" is like would be wise to check out these movies instead.
(Note: If you or your loved one suffers from alcoholism, please seek alcohol abuse-related medical attention and help them get sober.)
Perhaps one of the most honest films about alcoholism on this list is 28 Days, a movie which follows the aftermath of alcoholic Gwen Cummings when she makes a drunken mess of herself at a wedding. The movie shows what Gwen has to endure during a 28-day stint at a rehab facility.
Admittedly, this movie has a lot of stereotypes involving alcoholics. That being said, it's still pretty honest about the havoc that drinking can cause in almost any situation.
Acting and alcoholism go hand in hand; after all, there's truth to "tortured artist" stereotype in many cases. Withnail and I follows two struggling British actors as they both end up in crazy situations—with actor Withnail spiraling into alcoholism, as the movie progresses.
This drama-comedy has tons of hilarious moments; but at the same time, you can't help but feel sad for Withnail, as his alcoholism gets him into deeper and deeper trouble.
Barfly is one of the most honest films about alcoholism you'll see, because of why the main character is the way he is. Henry Chinaski, writer and alcoholic, drinks daily because of the fact that it's the only real lifestyle he seems to feel comfortable in.
Though you'd think Barfly would glamorize the "tortured artist" trope, it does anything but. Despite the obvious problems he has, Henry continually comes up with reasons to drink—a testament to how powerful liquor's grasp can be.
Still, it's not a movie that really shows the full downside of alcoholism, but it comes close.
My Name is Joe is one of the few films about alcoholism that starts off with someone who had overcome his addiction—but it doesn't really seem to stay that way. Joe had built up his post-alcoholism life for years, but when one of his friends needs help with money owed to a heroin dealer, it all goes down the drain.
Spoiler alert, the movie ends with Joe's friend killing himself as an indirect result of Joe's alcoholism. Basically, this movie will remind you a lot of Requiem for a Dream with alcohol involved instead.
Not to be confused with the song by the same name, When a Man Loves a Woman is one of the more uplifting movies on this list. The entire film revolves around a husband getting his alcoholic wife into rehab, watching her blossom as a sober person, and dealing with the struggles of avoiding the bottle.
Surprisingly, this is one of the most realistic films about alcoholism you'll find out there—and the intense acting will definitely have you sympathizing with both characters in ways you didn't expect.
The Lost Weekend is one of the very first films about alcoholism ever made, and in the 1940s, it was a groundbreaker. Don is a drunk whose relationships with his lady, Helen, is suffering due to the drinking issues he has and the blame cycle involved in it.
Over a single weekend, Don ends up going into a massive downward spiral when he tries to find a way to make enough money to support his alcohol habit. Dark and dramatic, The Lost Weekend is a timeless classic that proves that drinking is no laughing matter.
Ever have that one friend who always has a drink handy, even when they shouldn't?
A lot of alcoholics start drinking because they love the idea of escapism, decadence, and everything else. Social drinking is often what makes people start walking down the path to addiction. And that's precisely what viewers get to see in Days of Wine and Roses.
This is one of the most realistic films about alcoholism and its stages I've seen, particularly when it comes to the reality behind those "great nights" of social binge drinking. Joe and Kirsten make for two very real alcoholics, and while Joe succeeds in kicking the habit, Kirsten succumbs in the most tragic of ways.
Few films about alcoholism get into the level of hopelessness that Leaving Las Vegas does. This movie tells the story of a screenwriter who lost everything, due to his drinking habit, develops a relationship with an escort, and heads to Vegas to spend his final days drinking.
This is one of those movies about alcoholism that makes you seriously take pause and think about what it must be like to lose all hope of having a good life. It's depressing, dark, and nihilistic to the core, in an incredibly moving way.
Arthur probably wouldn't be the movie you'd expect to see on a list of thought-provoking films about alcoholism, but it's hard not to see its value. Arthur himself is a "happy drunk" who is heir to a vast fortune. But the only issue is that his family will only let him inherit the money if he actually makes something of himself.
Though the entire movie is more about Arthur finding love than finding sobriety, it's hard not to notice the effects his drinking and partying has had on his family. As such, it gives you a reason to think about what it's like to be in an alcoholic family.
Another one of those rare films about alcoholism is Ironweed, which follows the tale of an alcoholic drifter who decides to revisit his hometown after years away. Much like others on this list, there's an overwhelmign amount of melancholy in Ironweed—and it makes no reservations about pointing out that, yes, alcohol is the reason why.
A lot of family tragedy, booze-related drama, and film noir elements make this a great film to watch, even if you're not usually into movies involving alcoholics.
movie review
About the author
Rowan Marley is a 20-year-old sports enthusiast who hails from Brooklyn. When he's not hitting up a local Zumba class, he's drinking organic smoothies. That's just how he rolls.
Reader insights
Be the first to share your insights about this piece.
Add your insights