The Tipple Tattle: FruitCraft Fermentery
Enlightened Liquor in San Diego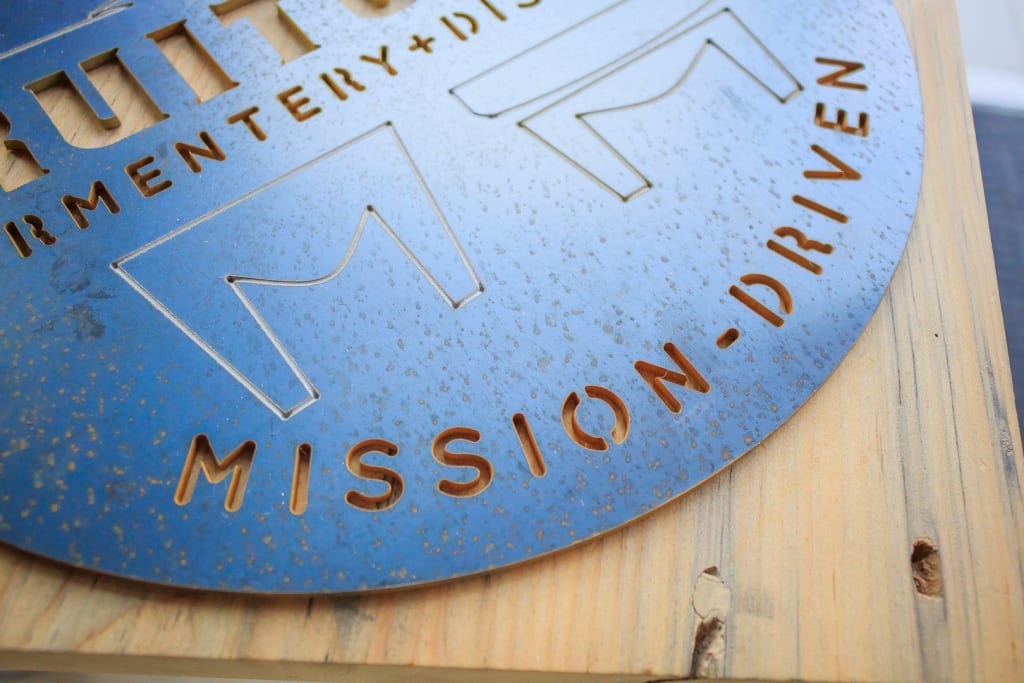 There is nothing better than a business with inventive, cutting-edge products that also gives back. That is the real charm of San Diego's FruitCraft Fermentery and Distillery. Originally known as California Fruit Wine, FruitCraft was opened in 2009 by two brothers who were inspired by the growing craft beer community.
It is so exciting to see people doing something different from everyone else and really excelling at it! Their drink menu is a great mix of their beautifully crafted products served as anything from a tasting flight of their fruit wines to, as they call them, "twist of classic cocktails." I find their choice in the fruit they choose to ferment interesting, like the pluot fruit they use in one of their fruit wines. I had never heard of a pluot before and am excited to now have it on my radar. A pluot is a hybrid fruit that is a combination of 70 percent plum and 30 percent apricot, so they are packed sweet, juicy flavor.
Their food menu is small but mighty and focuses around shareable plates and tasty, light meals that are designed to pair perfectly with their drinks (Side note: they have an amazing charcuterie plate. I have a small love affair with charcuterie plates, so it is always bonus points from me whenever I see it on a menu. I'm trying to come up with another reason to write charcuterie so I can prove to myself that I can spell it without checking. Anyway, back to the food!). The menu has a great number of vegetarian and vegan dishes—over half the menu, in fact, if you count the meals that can be made with vegan options.
They also have a membership program, but it is limited to 350 people. For $27 per month, you can receive discounts on food and drink purchases made in their tasting room. Members get invited to special members only events and have first access to new product releases. Another cool thing is that members have the ability to earn store credit through a whole range of activities. They encourage members to review the business or products on social media, or to bring a friend to the tasting room or host a meeting/event in the space, but they also have a store credit for being thoughtful to others while at FruitCraft, and another for returning empty product bottles.
FruitCraft is not just concerned with being innovative with their products or creating a wonderful, thoughtful community, but they have forged a business format that favors their accountability to their employees over potential income. Employee-owned businesses have been shown to produce higher quality products because employees are highly motivated and invested in the outcome of the business. It has also been shown that it is great for the workers because they are more satisfied with their work, it creates a feeling of unity, and it has even been reported that it has increased the number of days worked, decreased sick leave, and decreased treatment for stress-related illnesses/issues. They are so confident in their business model that they are sharing their philosophy with others through a start up for other entrepreneurs that would like to construct a new business in FruitCraft's image. The first grants are set to be given out in 2018 with a pot of $100,000 that is coming directly for FruitCraft's profits.
FruitCraft
1477 University Ave, San Diego, CA 92103
(877) 484-6282
Cheers!
E.L
Reader insights
Be the first to share your insights about this piece.
Add your insights