My Appreciation for Texas Wine
Where It All Began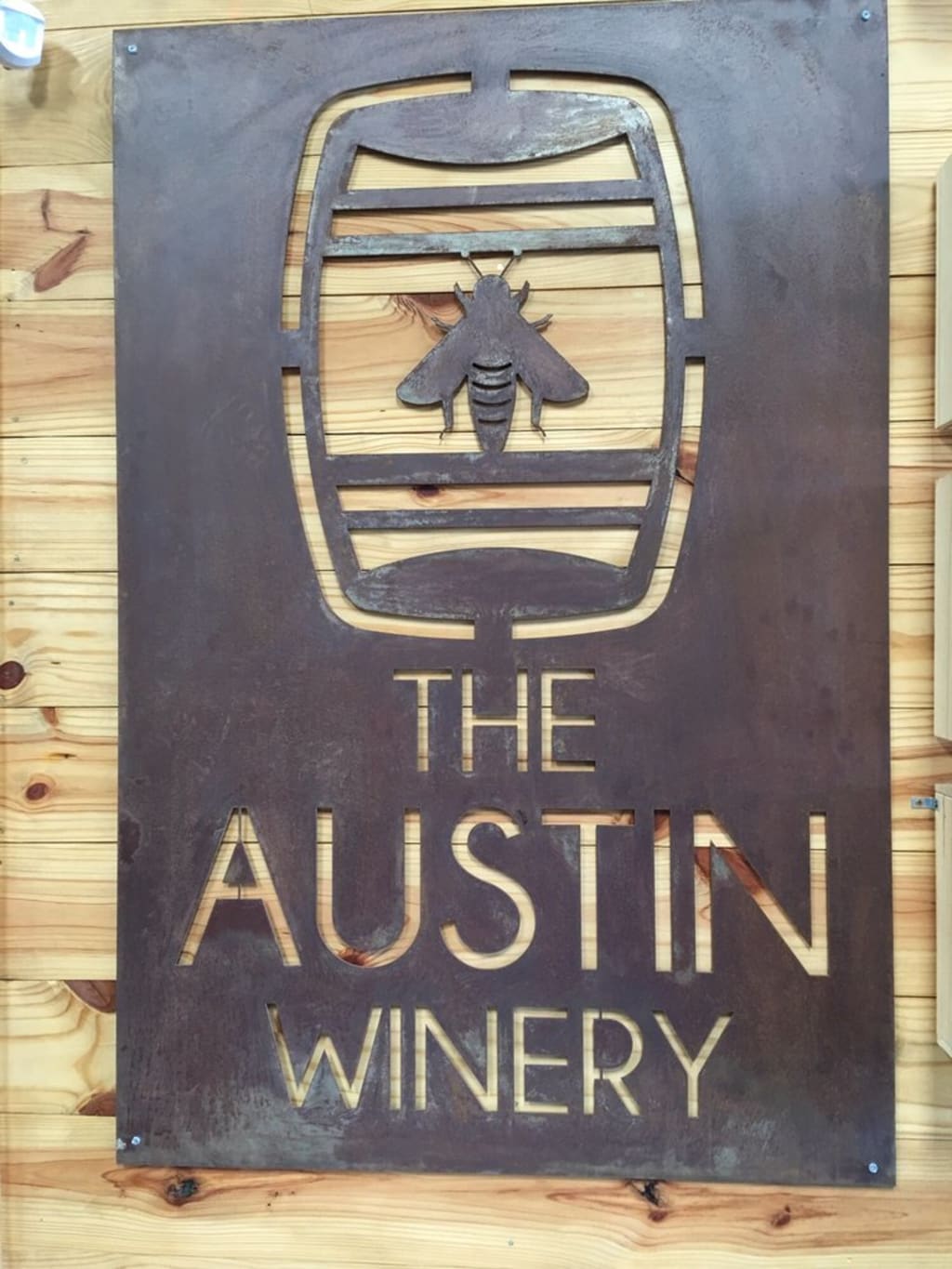 This past summer, I received an invitation to attend the 10-year anniversary party for two good friends of mine. They were hosting it at the Austin Winery, an "urban winery" and "tasting lounge" located in South Austin. I had never heard of the Austin Winery, and was immediately intrigued. I eagerly submitted my RSVP because let's face it — when someone invites me to a winery, I'm in! I was also researching Texas wines for a fiction novel that I recently became inspired to write. So, in the name of friendship and research, I made my way to the event.
First Impressions

As soon as I entered the building, I was greeted with the fragrant aroma of wine. The aroma was wafting up from the bins of fermenting grapes that were taking up half of the tasting room. I couldn't believe my eyes! How amazing to be able to view up close and personal the fermentation of grapes for winemaking! During my research into winemaking, I had read about fermentation, but had never had the opportunity to witness the process. After greeting my friends, I practically skipped to the bar to start my wine tasting adventure. Not surprisingly, they had numerous Texas wines on their menu. I will admit, up to this point I had my reservations about Texas wines. I have always preferred California wines over wines from any other region. If you called me a California wine snob, I wouldn't argue with you! I opted for their regular tasting, which gives you a generous pour of any four wines. When I say generous pour, think almost half a glass! All of the wines I tasted were quite enjoyable. I did not have a cross thing to say about any of them. I tasted their Chardonnay from California, the Rosé from Texas called Opening Ceremony, and the Violet Crown which is a Texas/California red blend.
A Friend with Benefits

However, there was one wine that was simply amazing — Friends with Benefits. This wine is a masterful blend of Ugni Blanc and Chenin Blanc crafted from grapes harvested from the Texas High Plains. The name of this wine says it all! It is like a friend with benefits. A friend who lifts my mood and puts me at ease. A friend who offers me inspiration and joy. The color is sunshine and happiness. It has a delightful citrus nose that is both tantalizing and inviting. The taste is utter perfection: tart but not sour, crisp and light with hints of melon and lemon. It is balanced with just the right amount of sweetness and acidity. Friends with Benefits rivals anything I have experienced in similar white varietal blends from California.
Birth of a New Perspective

During my visit, I learned that the owners are a group of three attractive young men. They were at the winery during my visit, and were busy tending to the fermenting grapes. At different intervals, someone would punch down the fermenting grapes in the bins with a metal punch down tool. In the back area of the winery, I was able to witness the head winemaker and a handsome, six-pack endowed shirtless gentleman feeding a bin of fermented grapes into a large wine press. Both of their hands were stained purple from handling the grapes, and I couldn't help thinking that this was the sexiest thing I had ever witnessed! The owners of the Austin Winery changed my point of view on Texas wines and made me a believer! On this day, I found my love and appreciation for Texas wines. Not long after, the Texas Wine Woman was born!