Keto and Healthy Living ( Alcoholic Beverages) by The Outlaw Micheal Tomsik
Keto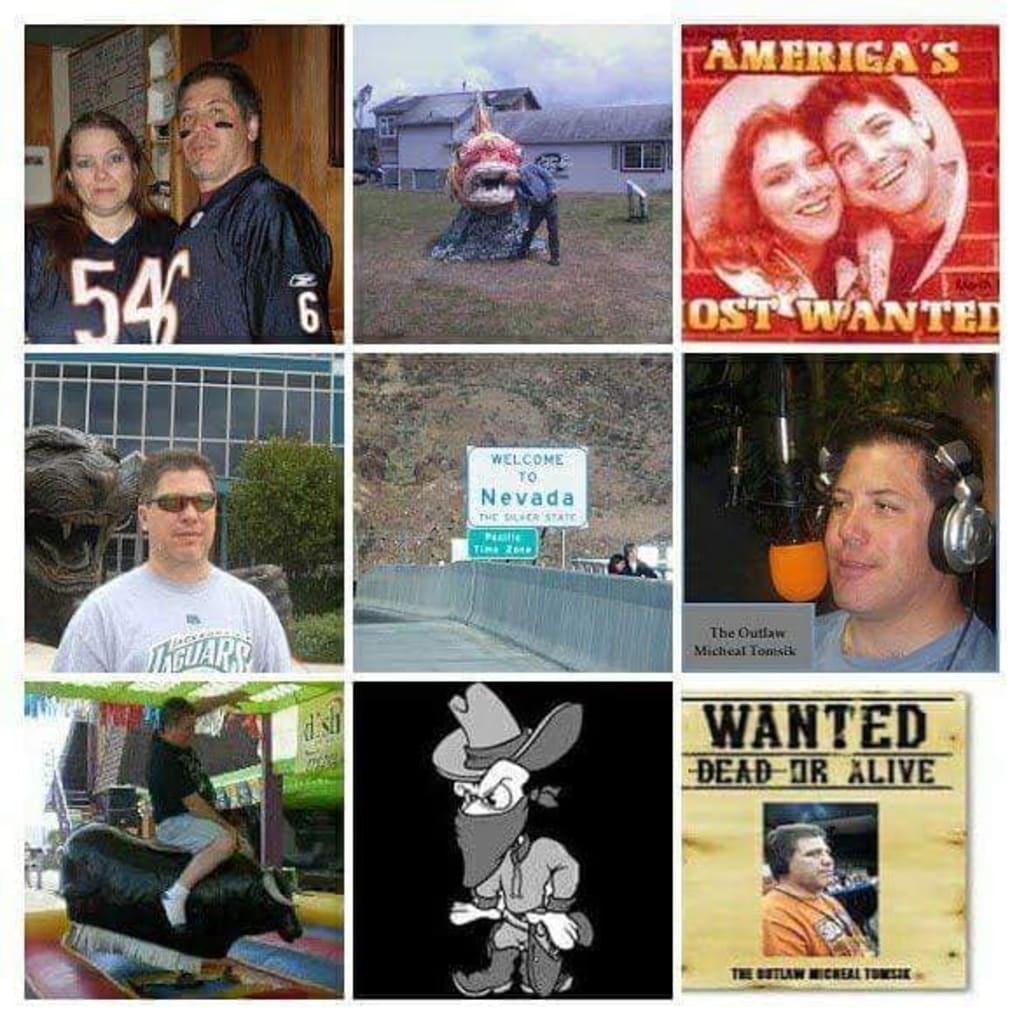 www.mtomsik.com
Enjoying life and watching how we eat and drink has a direct impact on our overall health. I started my journey with my wife Annie into our Keto lifestyle. You will notice something if you follow my blogs and follow our story that I call it a lifestyle not losing weight.
Though some of the benefits from our Keto lifestyle does include losing weight I believe there is a big difference between losing some weight and having a complete lifestyle.
I also believe each one of us should enjoy our happiest healthiest life trough eating the proper foods.
This is why I share our story about our Keto lifestyle. I also decided in my blogs I would discuss foods that can help you enjoy your life in the most happiest and healthy way possible.
So I countinue to write my blogs about Keto but I also include information and research that can help you live a happy healthy life through food.
This is why I also post information that is non Keto as well.
I am not going to lie I do not mind an occasional drink of alcoholic beverages after all I owned a bar. Before Annie and I turned our lifestyle into Keto I would enjoy an occasional drink. Annie and I had a date night at a local casino where we lived in Reno that had bands play and we would go out one in a while to listen to music and dance. I usually had a beer as I loved to try different types of beer just to see how they tasted, or I would have a mixed drink.
Annie would drive we had an agreement if I drank she drove so she usually had a virgin strawberry daiquiri.
However it has been a few years and with Covid19 Annie and I have not found a new date night place as of yet. We sometimes use a wine to cook meat with and we both found a wine called Red Moscato that we like but it mostly sits in the fridge waiting to be used to cook with.
I still would not mind drinking an occasional alcoholic beverage but Annie never really has drank alcoholic beverages so if and when we find a new date place I most likely will enjoy a beverage of my choosing.
So here is the Good and Bad news about Alcoholic Beverages and living a happy healthy lifestyle.
If you are doing Keto you can drink alcoholic beverages with pure forms of alcohol like whiskey, gin, tequila, rum, and vodka because these drinks have no carbs.
Here is the bad news it will kick you out of ketosis however.
It is the body that does this because the alcohol slows the metabolism to burn the fat and your body switches how you burn the fat from ketosis to acetate.
If however your not worried about Keto than you can enjoy these beverages and maintain a happy healthy life. You should still watch your carb and sugar intakes and consumption amounts.
BEER
As far as beer most beer brands contains high amounts of carbs and should be avoided if your living a Keto lifestyle. If your just working on losing weight than try to find low card beer. You should watch your carb intake and sugar intake. Also with any alcoholic beverage you should watch how much you consume.
WINE
Wine is another option if choosing an alcoholic beverage. Research has shown a glass of red wine is good for heart disease, inflammation, and other healthy benefits. Again moderation is key here for any alcoholic drink. Wine may also be the best choice for Keto as it has the less carbs. You can try a Pinot Nior as it was listed as one of the healthiest red wines on the market. One again watch how much you consume.
MIXED DRINKS:
If your on Keto or just living a happy healthy lifestyle you can have mixed drinks. Once again if doing Keto you must watch the carbs and sugar intake for the drinks. There are plenty of ideas and recipes for Keto out there. You should follow the same advice above even if not on Keto, many mixed drinks use syrups or mixes that are high in sugar.
THE BAD NEWS:
This comes with a warning also however alcoholic beverages have an impact on the human body mostly with the liver. Alcohol can also affect the bladder, immune system, skeletal system, reproductive system, circulatory system, digestive system, central nervous system, and the excretory system in the body.
Abuse of alcoholic beverages can lead to many health issues with the human body.
You can enjoy you life with alcoholic beverages in a Keto lifestyle or just losing weight or if your just wanting to eat better for a happier and healthy life. The key is moderation in consumption
alcohol
Welcome by The Outlaw Micheal Tomsik. In the past I owned Outlaw Sports Radio and Outlaw Sports Entertainment Company.
I am currently a blogger at www.mtomsik.com
You can follow us in 2021
The Outlaw Micheal Tomsik.