God Bless America! Pizza and Beer Delivered to Your Door!
Pizza Hut has just announced that it will be rapidly expanding its ability to deliver six packs of brewskies along with your pizza order. Will it be long before Americans never leave their sofa, and what will that mean for your business?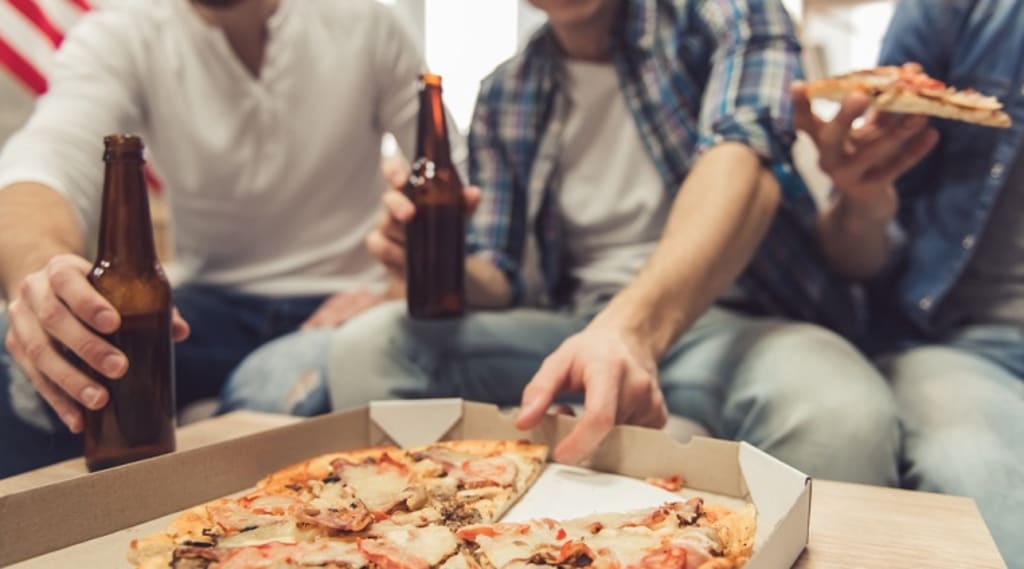 Some may mark this day early in the new year as the day that American society hit the tipping point to begin a long downward slog. They will see this day and the announcement that was made on it as just more evidence that we, as Americans, will just become fatter, lazier, and stupider in the years to come, glued to our screens and never needing to get up out of our easy chairs to do much of anything.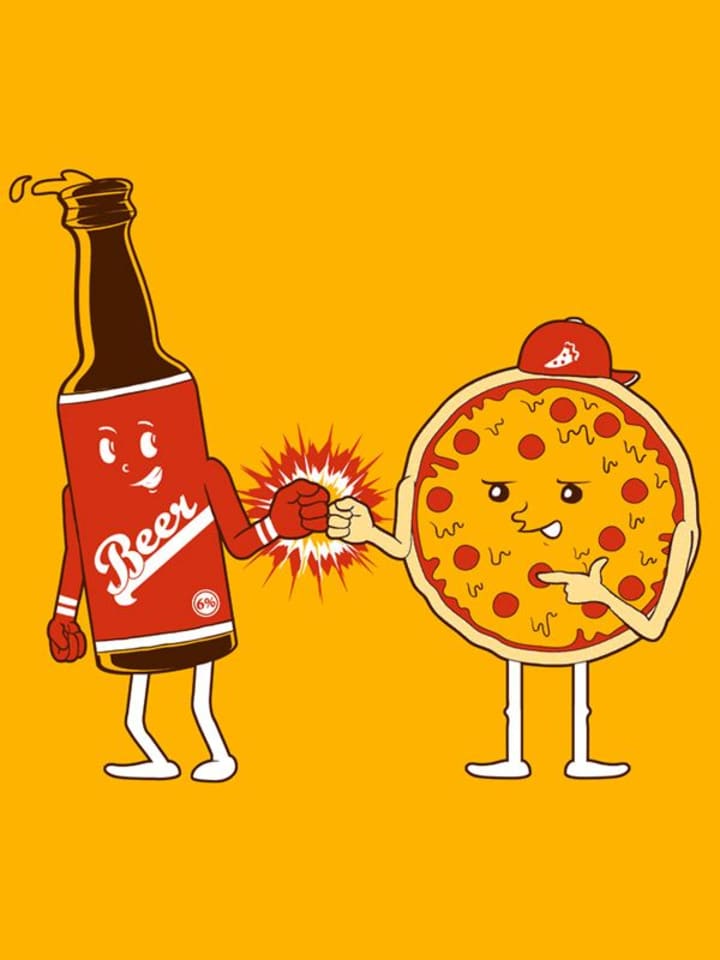 On the other hand, some may in time come to celebrate this day as the dawn of a new era. They may remember this day and the announcement made on it as the dawn of a great new social age, one where you need not be burdened by the chores of everyday life. Instead, you can settle in with all the marvelous technology that we surround ourselves with today and be an even more connected, if not productive, member of the global community, all while watching the day go by in glorious 4K high definition and defining your reality with whom you choose to share it—whether that is the person sitting next to you or an unknown audience half a world away.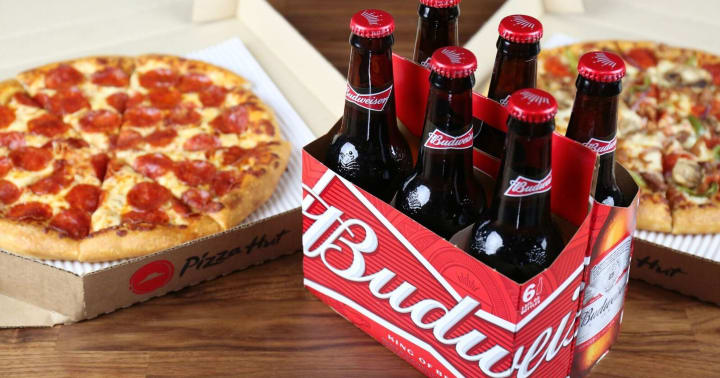 Why is this day at the dawn of a new year likely to be remembered so differently by different camps of people all across America? Well, that is because history will record that in early January 2019, Pizza Hut announced that it will begin to rollout its ability to deliver both beer and pizza to you across much of America!
What began as a pilot effort in Phoenix just over a year ago soon expanded to over 100 stores in Arizona and California, and by the middle of 2019, Pizza Hut plans to have the service available in a thousand of its locations all across the United States. According to the company in its press release, customers will be able to choose from a limited selection of beers, but have them delivered along with their pizza or food order in a customer-designed cooler to keep their beverages cold. Pizza Hut is even incentivizing customers to order brewskies along with their pies by offering to waive the delivery charge if they include beer in their order!
From the perspective of Zipporah Allen, the company's Chief Marketing Officer (CMO), the move is just a natural extension of the brand's move to better serve the evolving tastes—and needs—of its customers, as she recently observed that:
"Pizza Hut has and always will be focused on serving customers a great pizza experience. And nothing complements an oven-hot pizza like an ice-cold beer. In addition to our extensive delivery network, many Pizza Hut restaurants are already licensed to serve and distribute beer, without third party services, additional fees, or extended wait times. Expanding the pilot program is a natural way for Pizza Hut to get our customers the perfect pizza and beer combo they're craving, delivered right to their doors."
Now, if you're thinking this is a way for 16 year olds to order beer to their homes when their parents are away, think again. In its pilot program, and in the rollout to come, customers ordering beer online have to be 21 years of age, and yes, they do have to show their ID to the delivery person to confirm their age before getting their six packs! And the alcohol can only be ordered online and through the company's app, so registration should—should (famous last words...)—verify the age of the person making the online order. And then no, you can't make a phone order to place a prank beer and pizza delivery to your ex who is a recovering alcoholic, or to your teetotaler neighbor who called the police on your last party!
Analysis
So, what are we to make of this development? As a strategic management consultant and professor, I am not claiming by any means that the real launch of pizza and beer delivery is a development that will go down in the annals of business history alongside Henry Ford and the first model T or Steve Jobs and the first iPhone. However, this development does say a lot about where we are—as consumers, as service companies, and yes, as a society—as of January 2019. It is a development that should make you think about where, when, how, and why you should seize the day—as yes, Pizza Hut is doing—to take advantage of this moment in time for your own company (however large or small it may be) in setting your own strategy going forward.
What we see in the Pizza Hut announcement is the intersection of many "big picture" trends—each worthy of its own dissertation on how the development is impacting not just business, but on our lives and the way we live, socialize, and work in 2019! We see increasing focus across our society on things like:
convenience
delivery
"anything on demand"
fast-paced lifestyle
cocooning in our spaces
"unbelievable" technology
in-house entertainment and work options
All of this should be more exciting than scary for you—whether you are a top executive of a major corporation or the owner of your own small business. It should be more exhilarating than depressing. I believe that the world in which we find ourselves in 2019 creates much more opportunity for businesses to test how far and how fast we want all of this to move in the future than does it threaten destruction—at least for those who are willing to adapt and change.
Ask yourself a simple question as a strategist for your company: When you look at what is going on in society, in technology, in demographics, in the (and in everything today), how can you ride the waves and pivot to the future? How can you leverage what you are good at—what is your own competitive advantage—to take full advantage of what is happening today, and what is likely to come tomorrow, to position your company for the future?
If you are a Pizza Hut executive, the move they are making to delivering everything you need for a pizza and beer night right to your doorstep takes full advantage of what the company has at its disposal. Think about it, when you are talking about Pizza Hut, they have:
A widespread, almost nationwide footprint,
A "reliable" delivery network,
An efficient ordering system (online and in app),
A good customer loyalty program—and information to make them more loyal, and yes,
Liquor licenses at many of their locations that enable them to do this legally.
And so yes, do I expect Pizza Hut to succeed with the ability to deliver beer—and wine—with pizza to customers in their homes, and maybe even that "end of the day" office party? Yes, and wildly so. Do I expect its major national competitors—like Domino's and Papa John's to follow suit? Yes, and quickly. They may even try and "up the ante" with mixed drinks, marijuana-infused pizza, and other products, and on, and and on, and on. In the age in which we live and companies try to adapt today, who knows? The sky is literally the limit—with drones, of course! And small, innovative companies will seek out ways to facilitate this future, and maybe even do it better. If you operate a local pizza joint, what can you do in this regard better than the "big boys?" How can you take your knowledge of your local market, your community, the college in it, the businesses based there, etc., and make this set of circumstances today work to your advantage—and try and anticipate what is coming down the pipe tomorrow to make those developments work for you as well?
The key is imagination! How can you use your ability as a manager to sense what is coming in technology and in society and take advantage of those developments, rather than having your business be wiped-off the map by those same trends? That is why the ability to step outside the box, outside the daily grind and think about the big picture is so very important—and yes, the smaller your company is, the harder this is to do! So you have to dedicate—and rededicate—yourself as a business leader to try and stay on top of what is happening beyond your four walls, simply in order to keep the four walls from eventually crumbling. That is the reality of business in the fast-changing environment we are in today—and we know damn well that the pace of change will only accelerate in the future!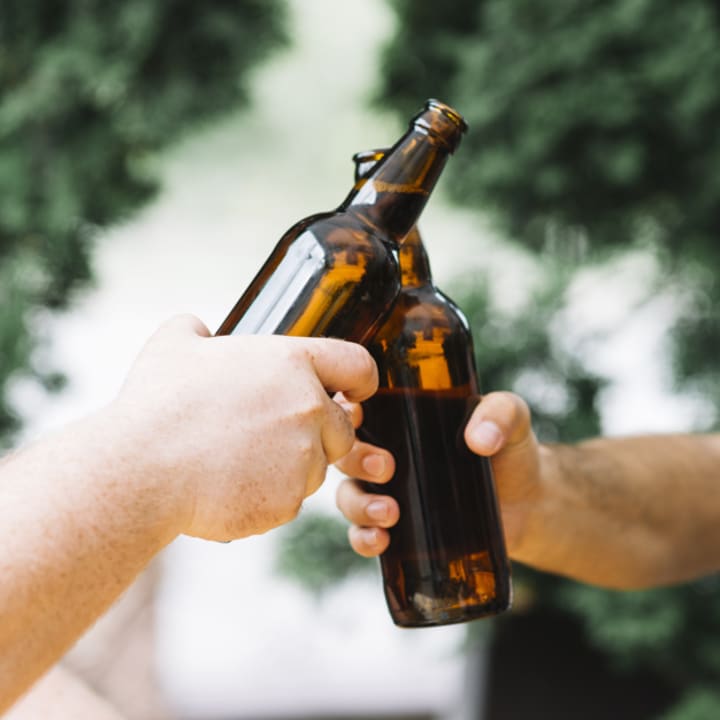 So, yes, buckle up for a wild ride. And in the meantime, if your Pizza Hut is offering the beer and pizza combo with no delivery charge, try it and just say, "God Bless America!" But while you are enjoying a cold beer with your slice of pizza (gluten-free, of course!), think how you can do a similar bold innovation for your business!
Connect with the Author
Want to learn more about the work of Professor David C. Wyld? Want to work with him for your company's benefit? Connect with him here.
About the Creator
Professor, Consultant, Doer. Founder/Publisher of The IDEA Publishing (http://www.theideapublishing.com/) & Modern Business Press (http://www.modernbusinesspress.com)
Reader insights
Be the first to share your insights about this piece.
Add your insights