Choose Your Own Wine-venture!
Second Place in The Perfect Pairing Challenge
"Either give me more wine or leave me alone."- Rumi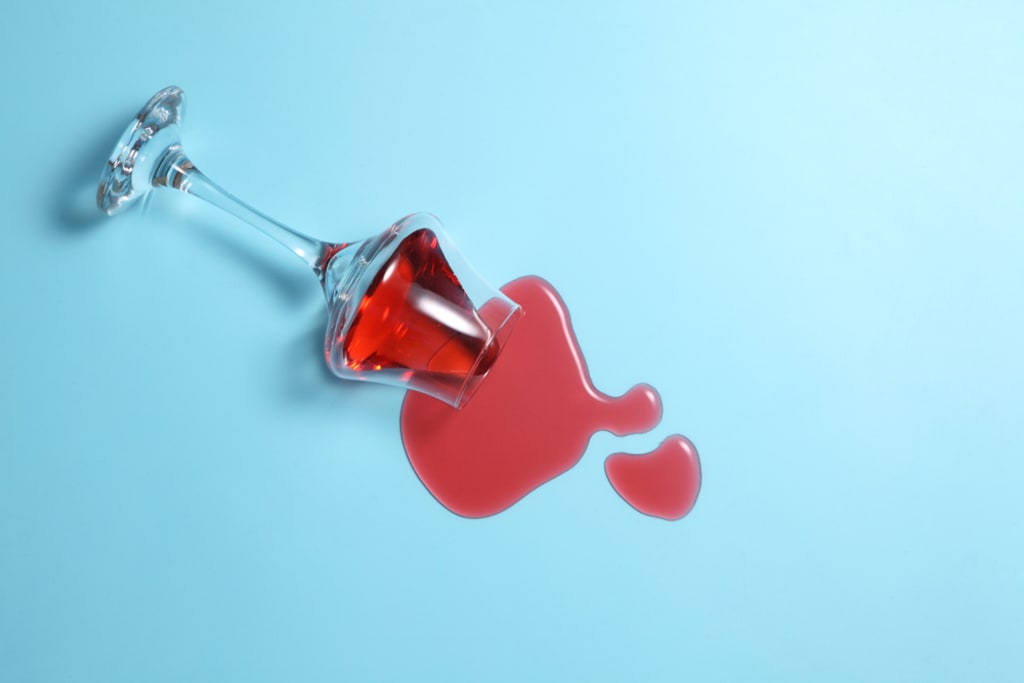 Credit: Shutterstock
It can be difficult to make decisions, but it's something we have to do every day. What will I have for dinner? Is today the day I finally clean my car? Should I like my ex's Instagram post? A study from Cornell estimated that the average adult makes 35,000 remotely conscious choices each day. That's a lot of decisions!
Wine shouldn't be that difficult. Wine should be the end of day savior, the party favor between you and some close friends, an intimate aid during date night. So, I'm going to make things a little easier when it comes to choosing the perfect wine pairing. You'll still have to make some choices, but not to fret, these choices will be fun.
Remember those "Choose Your Own Adventure" books from the '80s & '90s? You'd get to the bottom of the page and have to choose whether Johnny Detective should enter the darkened house, or turn around and leave. Your choice would determine what happened, good or bad.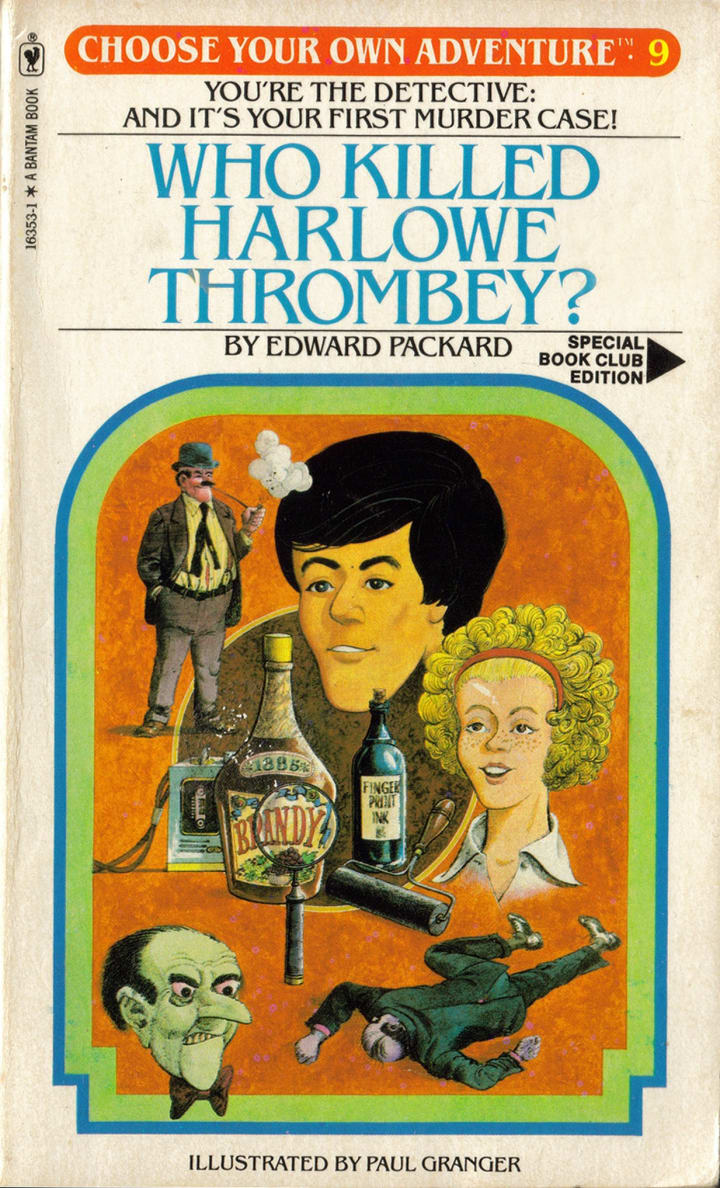 Discover Your Own Curated Pairing
Think of this as a 'choose your own adventure: wine edition'. I've curated a selection of three wines paired with food and fun activities. Read the scenarios below to determine which curated pairing best suits you. Don't worry, there are no wrong choices here, all paths end in self-indulgent bliss.
I know Bright Cellars uses a specialized questionnaire to determine which wines will best suit your personal tastes. Likewise, I created this quiz to help you discover the best pairing for you.
How to Play
Read through the following scenarios and choose which option best suits you, from choices A, B, & C.
Grab a pencil & paper, or mentally keep track of the letter you choose for each scenario
At the end tally up your score. If you've chosen mainly A's you'll get wine #1, mostly B's and you'll get wine #2...okay I think you get the picture! Let's get started.

It's been a looooong week. And tonight, you are having an evening of self-care. I'm talking treat yourself, with a capital T! Take-out from your favorite local restaurant, a comfort movie, and to top it all off, a luxurious bubble bath. During your bath are you more likely to...
A. Put on the latest episode of your favorite true-crime podcast.
B. Listen to nothing. You only want to hear the sloshing of water and evaporating bubbles. Silence is the best.
C. Check out Spotify for a curated playlist made just for you based on your listening preferences.

It's Friday night. Coronavirus is a thing of the past. The night is young and you're free to do whatever your heart desires. Where do you see the evening taking you...
A. You don't care about Friday night partying. You're perfectly content to curl up with a good book and hang out with your fur babies.
B. Dinner & a movie with a loved one. A classic choice, because what can you say, you don't need anything fancy. Just a tried and true date night.
C. Tapas at the new Spanish resto in town everyone is raving about. Then you and a few friends head to a low-key dive bar for karaoke.

You just got done working. You get home and look around and realize your house is a mess. How did it get so dirty? What are you most likely to do...
A. You tidy up a bit before settling in for a relaxing evening. You love waking up to a clean house.
B. Mess? Your house is never messy. At least not for long.
C. Nah, you'll leave it for tomorrow. Besides, there's a method to your madness. If you clean everything up, how will you find anything?

You're starving! And you're craving something, but you're not sure what you want. What are you most likely to do...
A. Fill up on snacks and call it a night.
B. Make a tried and true homecooked meal. It's cheaper, and you don't really feel like getting greasy take-out.
C. Take-out. Most likely Chinese and you call up a friend to see if they want to get lo mein and crab rangoons with you.

You check your e-mail. OMG! You've won an all-expenses-paid trip to anywhere your heart desires. And you get to bring someone with you, wow you're so lucky. Where do you go?
A. Paris, France. It would be so romantic to stroll along the Seine and to visit all those museums. Not to mention you love French patisseries.
B. New York City. You've always dreamed of catching a broadway show and dining at some of the many five-star restaurants. Also, you've been dying to take some selfies in Times Square.
C. Tokyo, Japan. You can't wait to check out all the amazing street food vendors. And the bright lights and bustle of a foreign city excite you.

It's Sunday morning, you've just forced yourself out of bed. You stayed up rather late Saturday night, and you need something to get you going, what do you drink...
A. Black coffee. That's it for you. Maybe a little bit of cream, but no sugar.
B. Coffee with lots of cream and sugar. Actually, you'd prefer to go over to Starbucks or a local cafe to get a latte or macchiato.
C. No coffee for you. You'd either have matcha, a green tea, or kombucha.

Choose the combination that appeals to you!
A. Decadent fruits: black cherry & raspberries. Gourmand scents: vanilla, caramel, chocolate & honey. Sweets: chocolate truffles, artisanal cupcakes, and rich dark chocolate.
B. Crisp fruits: apple & pear. Lively scents: grapefruit, citrus, jasmine & mint. Sweets: gelato, key lime pie, fruit parfait.
C. Eclectic fruits: watermelon, pomegranate, green apple & peach. Funky scents: licorice, sea salt, fig, earthy, musk. Sweets: tiramisu, strawberry cheesecake, rhubarb pie.
Okay, tally up your responses...
If you happened to get a tie between two letters... well more wine for you! I took the quiz myself and it was a toss-up between A & C.
If You Got Mostly A's...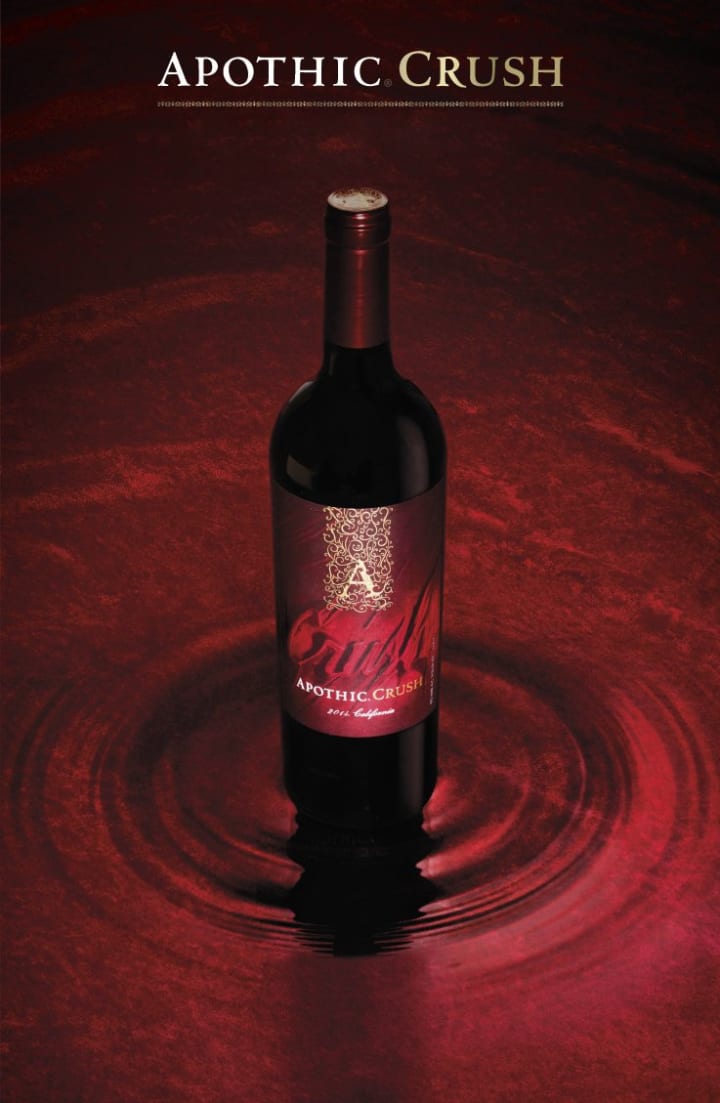 The pairing for you is Apothic Crush and sweet & salty popcorn. You're the type of person who knows how to relax but not before getting your work and chores done. You're probably more introverted and you don't mind spending an evening alone watching movies or working on projects. You are humble, practical, organized, and decadent.
The Wine
Apothic Crush is an affordable red blend, that you can pick up at any supermarket. It's a sweet red with a little bite. The aroma is reminiscent of fall spices, black cherry, and mocha. And it tastes like ripe red berries with a note of caramel. The mouthfeel is velvety smooth.
Purchase here, or check out your supermarket, or local wine shop.
The Snack
The pairing for this wine is a casual snack of sweet & salty popcorn. Versatile to whatever you feel like in the moment. Maybe you're feeling kettle corn or salted butter popcorn with peanut M&Ms. If you want something funkier, try coconut oil, nutritional yeast, and dark chocolate chips.
The Activity
This wine has solo chill night written all over it. I recommend a long bubble bath and a face mask. Followed by Netflix in bed with your bottle of wine and popcorn. I suggest suspense or mystery. "Rebecca" by Alfred Hitchcock is a gripping romantic psychological thriller. If you feel like reading instead, check out Daphne du Maurier's book of the same name.
If You Got Mostly B's...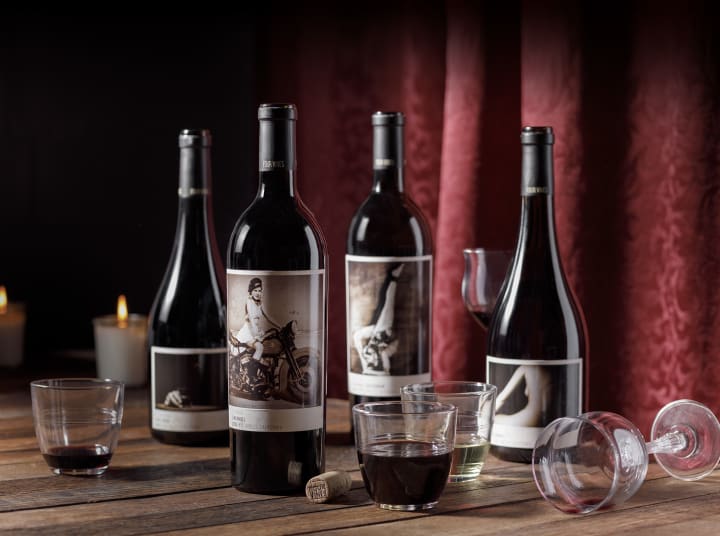 The pairing for you is Four Vines Naked Chardonnay and a home-cooked creamy lemon pasta dish.
You're a curious, extroverted night-owl. You like to live in the moment and have a good time. Renting a beach house with a group of friends or going on a shopping spree are among your favorite activities. You have a big heart and love to spend time with the people you care about. When you're not drinking White Claw or Aperol spritzers, you like to share a bottle of chilled white wine among friends.
The Wine
Four Vines Naked Chardonnay is an uncorked highly-rated affordable white wine, that is easy to find. This wine is light-bodied with a crisp finish. The aroma is of lemon and tangerines. And the tasting notes include apple, apricot, & white peach.
Purchase here, or check out your supermarket, or local wine store.
The Meal
You're a versatile person, so you'll appreciate this wine that's great for cooking and drinking. Your wine pairing includes a from-scratch meal of creamy lemon pasta and stuffed portabello mushrooms. Check out the following recipes:
The Activity
Your activity includes cooking the amazing meal above. But that's not all. You'll need your partner or a close friend to join you for this intimate dinner. Enjoy spending time together while you both prepare this satisfying meal. Then light some candles, put on your favorite tunes, and have a long dinner with lots of conversation. I recommend at least two bottles of wine, I know that first bottle will go quickly.
If You Got Mostly C's...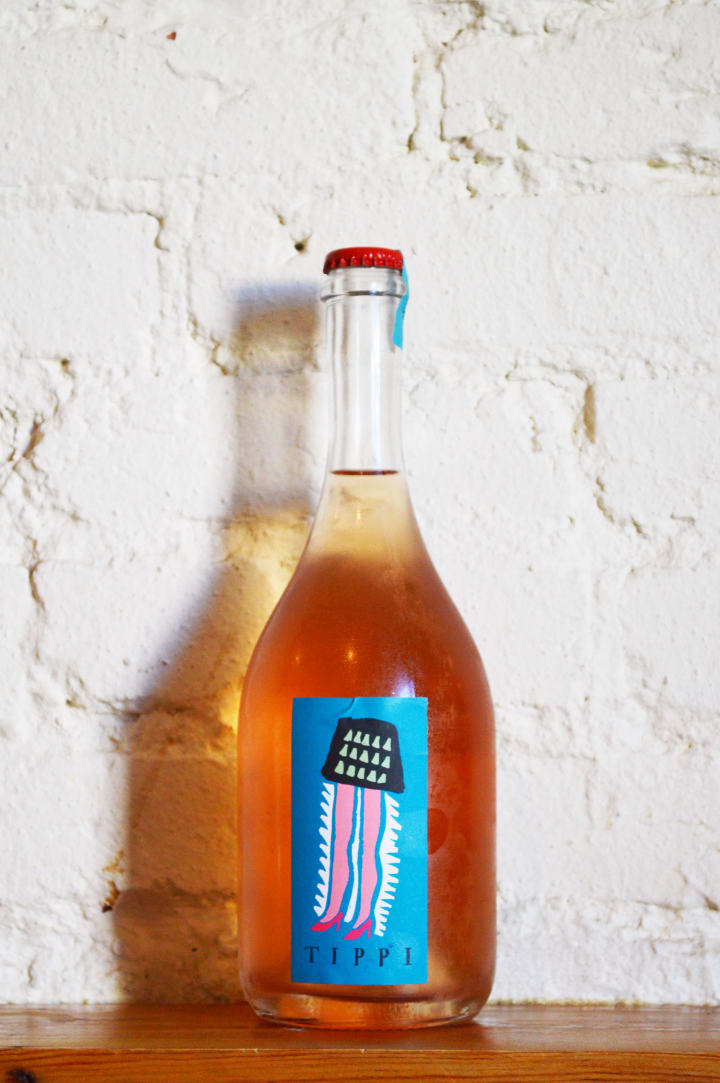 The pairing for you is Tippi Rosato Frizzante and Asian take-out.
You're the trendy, unique, & eclectic type. You work hard but play harder. You're an open-minded person who doesn't see things as red or white, you like to go between the binaries to find something new and special. When you're hanging out with friends you like adventurous and cozy settings. Anything aesthetic or curated appeals to you, and you like things that are special or hard to get.
The Wine
The "Tippi" Rosato Frizzante is a naturally effervescent rosé made in the Puglia region of Italy. The creator of this wine named it after his wife Tippi, and her bubbly personality. The wine is made from Primitivo grapes, also known as Zinfandel. These black-skinned grapes are de-stemmed and softly pressed with no added chemicals, sulfites, or yeasts. The tasting notes include rhubarb, salt, popcorn, green apple, and just a little bit of funk. The large bubbles and fruity taste make this a highly drinkable wine. If you like kombucha, you'll love this natural wine.
Purchase here, or check out your local natural wine retailers.
The Meal
I recommend pairing food with this wine, as it adds to the complexity of the dish. The best meal is anything with bold flavors, so Asian cuisine is a great choice. Find a local Thai place and order wok-fried noodles and veggies. Order some sides of chicken satay, crispy soft-shell crab, and edamame. Or if sushi is your go-to, order from a Japanese spot. Along with sushi and sashimi, get some pan-roasted shishito peppers, and braised octopus. Anything daring and flavorful will do!
The Activity
This wine is best shared among friends. Gather your close-knit circle together and order a smattering of Asian sides and main dishes so you can share family style. Find a nice place to watch the sunset or a picnic table in the park. If you prefer to hang at home, gather at your friend's house with the nice outdoor deck. Turn on some string lights and the boombox, and enjoy a chill evening hangout.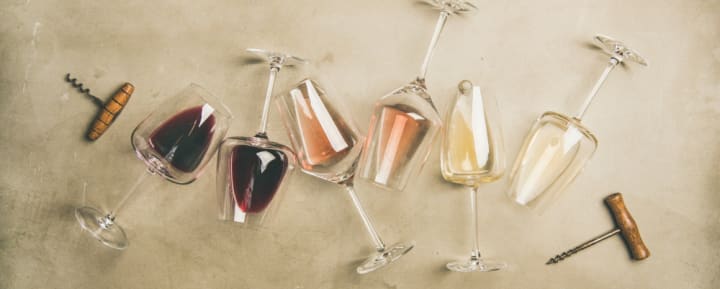 I hope you enjoy your wine pairings!
"Accept what life offers you and try to drink from every cup. All wines should be tasted; some should only be sipped, but with others, drink the whole bottle."

― Paulo Coelho