Best Bartending Schools in the US to Enroll In
If you want to mix a mean drink, you might want to attend one of the best bartending schools in the US.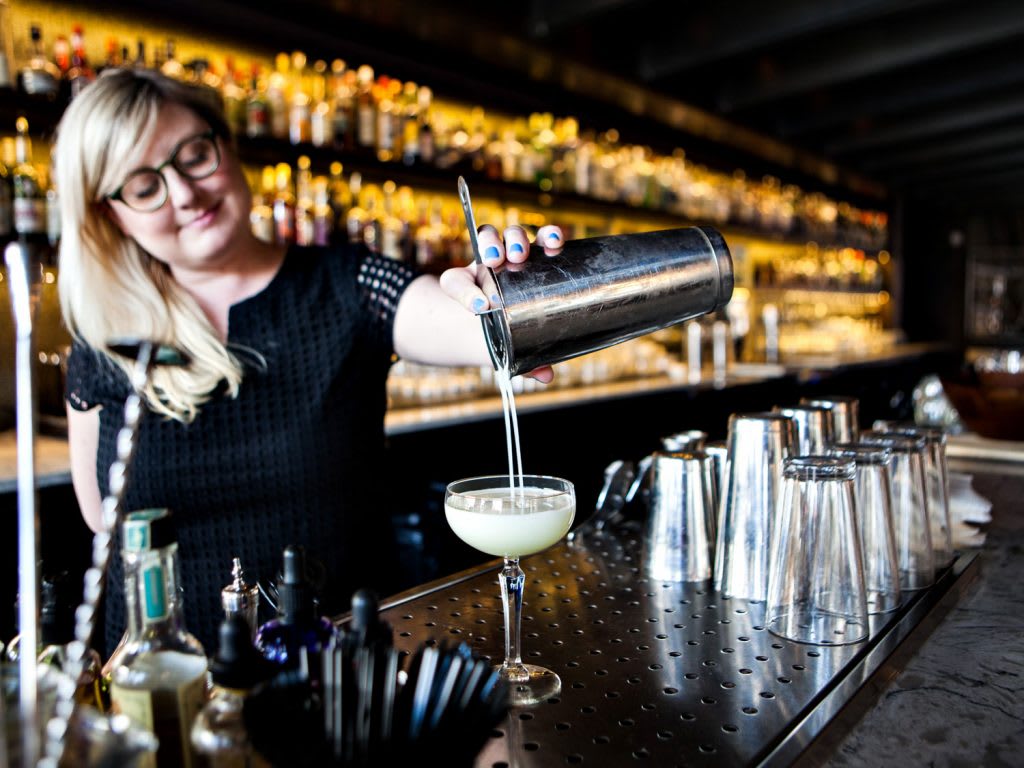 Being a bartender is one of the few jobs where you get to cash in on your personality and also show your knowledge of booze. In the case of a dive bar, you don't really need to know much about liquor or beer to make a good bartender.
Realistically, all you need is a license if you're just making a living by opening up beer bottles and passing them to customers. Decent people will still tip a bartender for just pouring a beer nicely, after all.
However, for a select few, being a bartender is not just a quick side job. For these folks, a career in bartending is about bringing a distinct level of artistry to mixed drinks. They end up becoming big names in the world of cocktails and mixology—often with their own lines of drinks named after them.
If you want to join their ranks, you might want to invest in attending one of the best bartending schools in the US, rather than just going to an online bartending school. According to experts, these are the top picks throughout the country.
New York Bartending School
It seems like the city that never sleeps would be a natural place to find at least one of the best bartending schools in the US, and the New York Bartending School does just that. This is one of the largest industry-level bartending schools in America, not to mention one of the only to offer advanced mixology courses.
Along with being backed by major liquor companies like Absolut, New York Bartending School offers top-rated alcohol training refresher courses and regularly has grads getting placed in some of the most elite restaurants in the city.
ABC Bartending School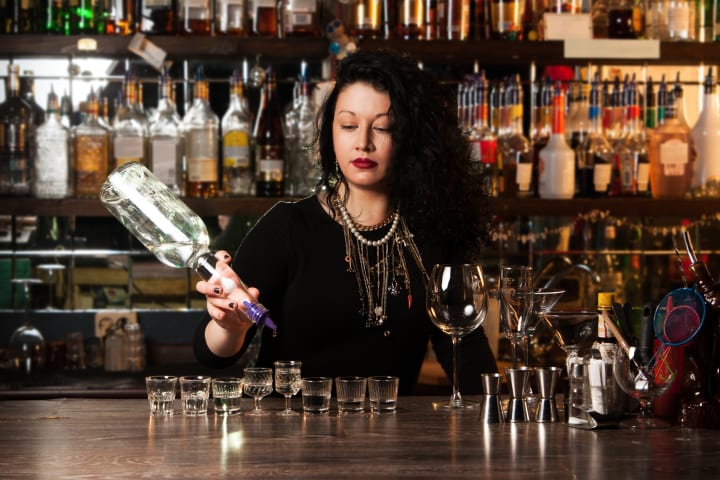 ABC Bartending School is New York Bartending School's top competitor, but unlike NYBS, ABC has branches throughout the country. The school chain has locations in New York, Las Vegas, Detroit, Miami, and Los Angeles—just to name a few.
For people who want to get a nuanced feel for liquor or want to learn how to mix up classic drinks, ABC Bartending School can't be beaten. It's been placing bartenders in jobs since 1977, and grads regularly come to thank their teachers for giving them the knowledge they need to make things work.
Columbia Bartending School
Most of the best bartending schools in the US are really unassuming on face value—but not this one. The Columbia Bartending School is actually part of Columbia University. (Yes, the Ivy League school.)
So, if you're looking for a bartending education that's as legitimate as it gets, Columbia Bartending School is it. This school has been training bartenders for over 50 years, and currently is one of the only bartending schools in the country to use REAL alcohol to teach people how to mix drinks.
Simply put, this is the Ivy League of bartending school, and there's no way to ignore that fact.
ACE Bartending Academy
If you're in Las Vegas, ACE Bartending Academy is one location you might want to check out. Along with providing a world-class recipe education that makes critics call it one of the best bartending schools in the US, ACE also prepares their students for their career with job interview advice and etiquette classes.
Much like Columbia, ACE Bartending uses real alcohol in their classes in order to ensure you know what each cocktail tastes like. Needless to say, it's not in the least bit surprising that ACE Bartending Academy tends to place their grads in high-end venues fairly often.
National Bartenders School

Another major Vegas venue cited as one of the best bartending schools in the US is the National Bartenders School. The coursework here is intensive and is designed to help you get as confident as possible in your bar knowledge before you hit the "real world."
60 hours of class time, free refresher courses, and plenty of opportunity for job placement make this one of the best choices for people who want to take their bartending seriously—and learn skills they can use for the rest of their lives.
Pacific Bartending School
California's Pacific Bartending School has long been known as Los Angeles's top bartending academy, and recently, it has been regarded as one of the bartending schools in the US by national critics. It's easy to see why, too; the school's ties with major celebrity hotspots make it a surprisingly competitive place to learn.
Students at Pacific have become managers at places like Skyy Vodka, the House of Blues, and even The Four Seasons. Considering how big those names are, it's safe to say you'll be in good hands with Pacific.
Elemental Mixology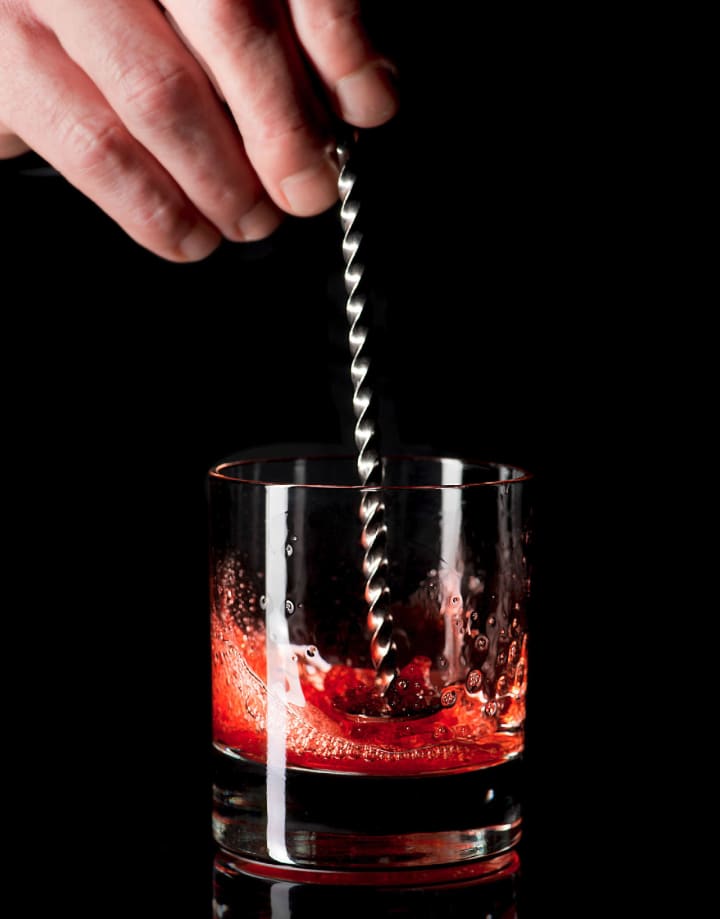 If you already know how to serve up beer, but you want to elevate your knowledge even more, congrats. You already understand the attitude that makes Elemental Mixology one of the best bartending schools in the US.
California's Elemental Mixology isn't about teaching the basics; it's about teaching you how to create your own recipes that set you apart from the rest. Simply put, this school will make you put the bartending recipe book down and let you get creative with mixing your own signature drinks.
Orlando Bartending Academy
It's not only New York, Vegas, and Los Angeles that have great bartending schools. One of the best bartending schools in the US for both casual drinkers and professionals is located in the heart of Orlando, Florida.
Orlando Bartending Academy gives you plenty of tools and tricks that will help you mix great drinks, rake in the tips, and find that one bartending job that will make you financially comfortable.
However, it's not just a "career school." They also offer casual classes for drink aficionados, as well as couples' date night classes, too!
Elite Bartending School and Event Staffing
Elite Bartending School is one of the best bartending schools in the US, if you want to bartend in high glamor venues and be surrounded by celebrities. Why? Because they are also a staffing agency with some of the biggest event contracts in America's elite party scenes.
People who sign up with Elite Bartending School get a shot at bartending parties featuring the Miami Dolphins, backstage at Ultra Music Festival, or NFL afterparties. Do we really have to explain why this is such a popular bartending school, knowing who they serve?
Maryland Bartending Academy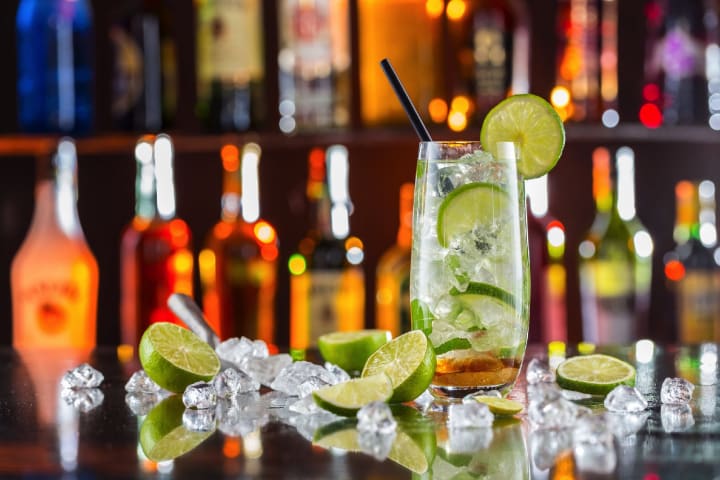 Last but not least is Maryland Bartending Academy, which is known for being one of the best bartending schools in the US—if you're looking for a spot at one of Washington D.C.'s elite bars, anyways.
This extremely advanced bartending academy has a real bar setup you get to practice in and also boasts one of the best job placement programs in the country. No matter where you want to work, they'll probably have a connect that can make it happen.
To ensure you can serve up cocktails with the best, Maryland Bartending Academy offers flair and "style" courses alongside traditional bartending courses. So, yes, you can learn to twirl bottles with the best of them here. After all, you don't become the best without a little style, right?
bartenders
Skunk Uzeki is an androgynous pothead and a hard partier. When they aren't drinking and causing trouble, they're writing articles about the fun times they have.