Bartending School - Is it worth it?
Whether it's for a career, a side-hustle, or a hobby, is bartending school worth the expense?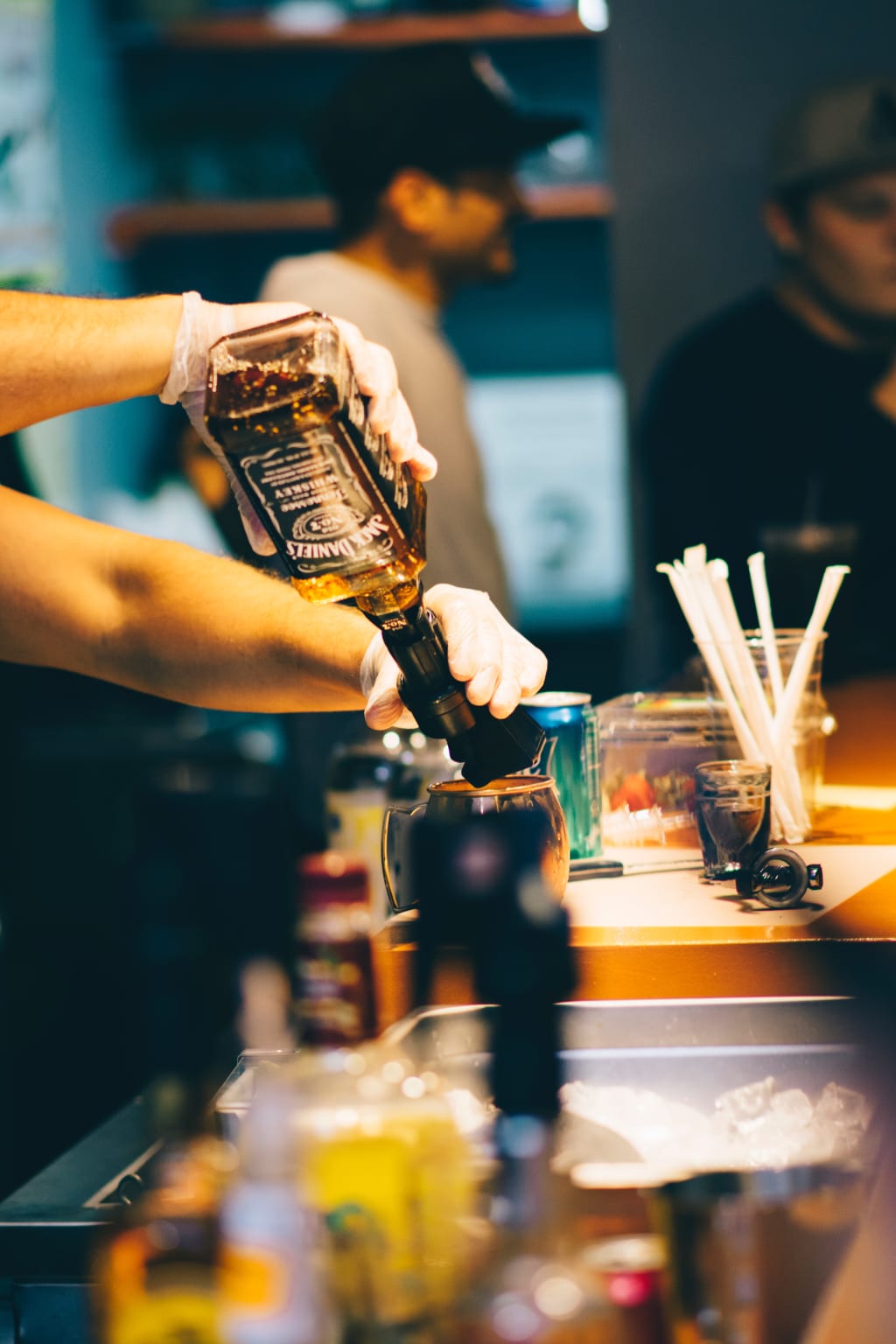 Making drinks has always been a big hobby of mine. I was a barista for a few years, and had experience both teaching and attending numerous coffee seminars. I watched the World Barista Championship for fun, and I was practically a caffeine addict by the age of 14 (although that's another story) . Making artisan drinks was fun, and with the amount of time I spent exploring different concoctions, it came to no surprise that I would soon venture towards mixology as well. As an 18 year old from California I wasn't even sure I was legally allowed to attend a bartending school. But one morning I found myself calling a local bartending school for more information, and that same week I was enrolled.
But was paying money to attend bartending school worth it?
Short answer - yes.
But would I recommend it to others? It depends.
If you talk to a professional bartender with 30 years under their belt, chances are they would laugh and ridicule you for it. It's no secret that the best way to get experience bartending is to bartend. But as most jobs go, there's the classic catch-22: needing experience to get hired, but needing to get hired to get experience. Bartending school is a great way to overcome this obstacle. In fact, in recent times, bartending school has been widely accepted as an institution that builds foundation for the role with its expansive curriculum, and there are many bars and restaurants that will actually pay for you to pass the class rather than training you themselves. However all of this is only true if you find the right school.
Off the bat I will tell you that online bartending school is not worth it. The value of the class will come from your ability to physically see and work with professional equipment (especially if you don't own them yourself), as well as hearing stories and tricks from teachers who are bartenders themselves. Furthermore, being able to network with these individuals who are directly in the industry, provides you with opportunities and recommendations that will help you find and land your first gig. Plus, if for whatever reason you end up not wanting to share that you have enrolled in a bartending school, it's as simple as not listing it on your resume.
So how does one find the "right" school? Determining this will require some research and exploration on your part.
1. Know what you want
Every bartending school operates differently, and it's important that the criteria matches the ones you seek. The last thing you want is to waste $400 and be left feeling as if you could have gotten a better experience from just picking up a book. Have a grasp of what your expectations are for this experience. Do you want to learn how to make drinks at home, or do you want to score a job and build a career? The rigor, depth, instructor, and curriculum should all be contingent on your aspirations.
Whatever the case, I strongly suggest you find something that is both hands-on and text based. Some classes may even teach you to bartend with some flair.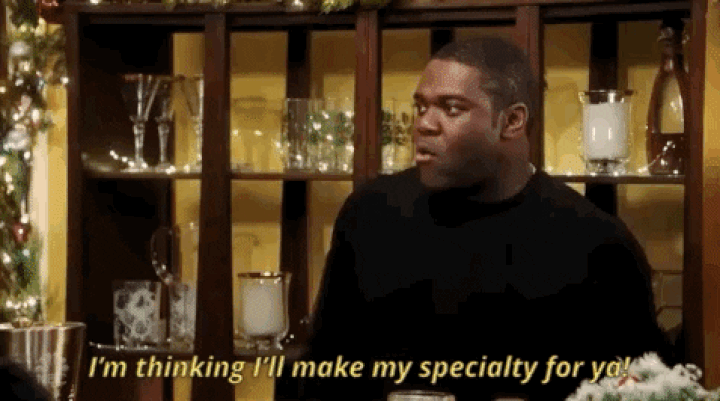 If you get it right, you'll see a tip and gig increase. Just make sure you practice it at home enough so you don't embarrass yourself or get into trouble.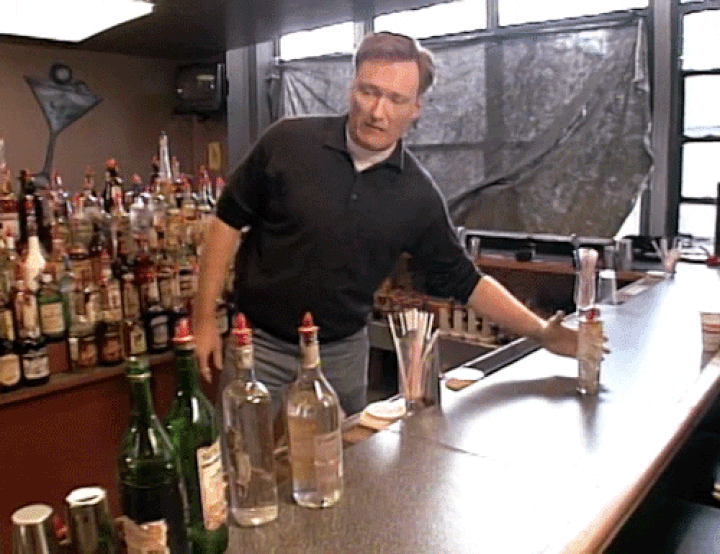 2. Know what you have
The price range of a typical 40 hour in-person course varies anywhere from $200 to $800. Many courses let you have the flexibility to attend classes at your convenience, so whether that be weekends, or late evenings after work, find one that accommodates your resources and goals. Most places also let you take the exam(s) when you feel ready for it, so whether you're a fast learner, or need some time, you will never feel the pressure to rush your pace. If you don't have the time/money/transportation to spare, then consider that perhaps bartending is not for you (at least at this point in time). Remember that you are not required to have a bartending license or certification to work in most bars.
3. Know what you'll get
In my case, I enrolled with very little knowledge. I couldn't tell you what a grey goose was, explain the difference between liquor and liqueur, I certainly had no knowledge of how each alcohol came to production or its history, and I could not make anything without a recipe and a measuring utensil (In my defense, you'd probably hope so from a minor). I left with the ability to make 3-4 drinks per minute (the right cups, garnishes, and all) from a repertoire of over 350 drinks (yes I memorized the ratios for all of them in one summer!), plus hundreds of stories to share, and an in-depth understanding of bartending responsibilities. In fact I spent so many hours in the well, I could pour a drink with my eyes closed just based off of muscle memory.
In addition to skills, another valuable thing I earned was the dozen of friends I made that I am still in contact with years after the class. Everyone in the class was extremely social, and came from a diverse background, each with their own motivations for taking the course. One man was there since he was renovating his house and opening up a bar in his home, another man was building one professionally. Yet another man was there since his employer promoted him at the restaurant he worked at, and sent him there to learn how to tend the bar. I even met a veteran woman, who was there since her daughter gifted the course as a mother's day present. Regardless of who they were and why they were there, we all had a lot of fun sharing stories and learning to mix drinks together.
While I don't plan to go in depth about my experience bartending in this post, I will mention that my goals and interest in mixology grew due to the class. I originally went in hoping to learn enough to test/make drinks at home for my parents as a hobby. I never would have thought that I'd be doing any gigs. But after receiving my license, they provided me with a platform to easily find and pick up contract work such as weddings, music festivals and more. My hobby grew into a side-hustle that I can do at my convenience. It certainly has been an enriching and rewarding experience for me, and I got invited to a lot of social functions partially because of it.
(Side Note: Before people grill me, I moved to New York for college, and their legal bartending age is 18)
Debunking Myths and final notes
Of course, to know what you'll get, you should also know what you won't get. Attending bartending school does not ensure that you will get a job. The school I attended provided a lot of resources and knowledge about networking and finding opportunities, but it will ultimately depend on how you can utilize them to obtain these opportunities yourself.
Perhaps the biggest myth about bartending school is that some people believe that it is similar to wine tasting, where you can try all sorts of drinks. This is most definitely not the case. When you are on the job, you will definitely not be drinking, and when you are learning to make drinks you must make thousands of them, and it will be a complete waste if you are just draining alcohol down the drain. Most people will be driving to the location as well, so for all of these reasons above (and more), a majority of the places will not require or allow you to consume or work with alcohol (a big reason why I was able to attend as an 18 year old). The bottles in the well were all filled with colored water, and mixed with something that give it a similar consistency to the real liquid, so that it can simulate the drink, but it is encouraged that you try to actually make the drink at home so that you can personally see or taste it and make adjustments accordingly.
Bartending school is certainly not necessary, and it may not be for everybody. But there is definitely a lot than can be learned and gained from the experience. If you have an interest and are willing to invest some resources that way, I'm sure you will find that it's a rewarding experience for you as well.