Amazing Wine Country Destinations Across America
For all my wine lovers, you need not travel across the world for these amazing wine country destinations. The United States has some of the most beautiful vineyards, with the best tasting grapes, just waiting for you to tour and taste.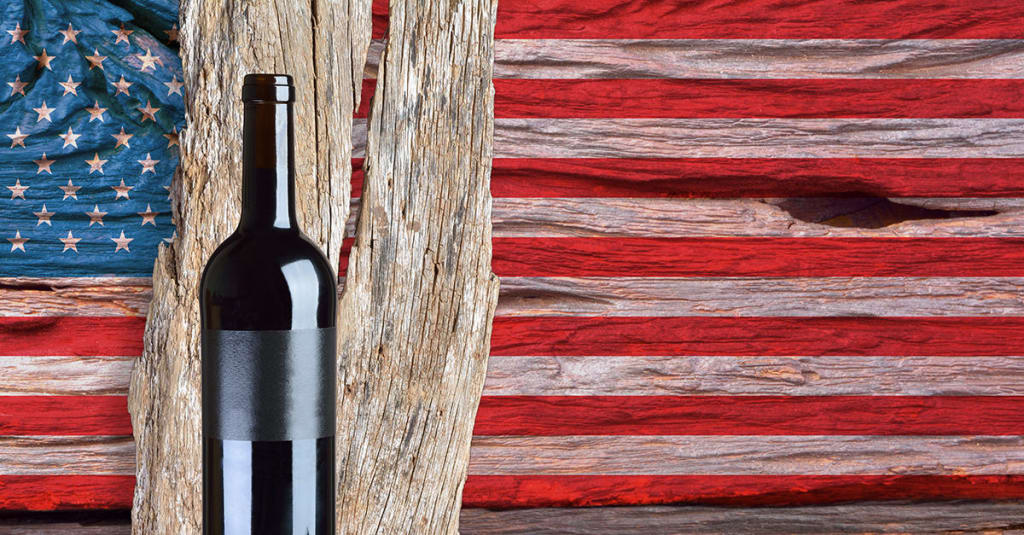 Photo courtesy of vinepair.com
Wine. One of my most favorite topics to discuss. Seeing it, holding it, tasting it, feeling it. You name it, I love it. While I have ventured out to many wineries in New Jersey—heck, I even got married at one—I still have much wine exploring to do on my bucket list. Of course, I have a few international wine destinations like Italy and France, but I would be just as lucky to visit one of America's wineries, as they have some of the best tasting grapes in the world. From New York and Virginia's rolling hills to the breathtaking, sun-kissed views of California and everywhere in between, the US is full of award-winning, amazing wine country destinations that are just waiting for my visit. On top of that, even if the wine tours don't have your taste buds rejoicing in flavor, at least you get to sit back and relax, sniff, swirl, and try different wines. Who knows, hopefully you can get yourself a nice little buzz to take home with you. Responsibly that is.
Napa Valley and Sonoma County, California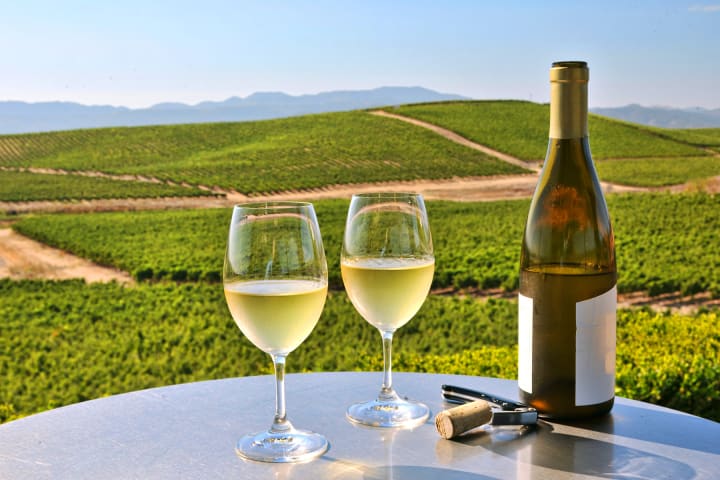 How could anyone write about amazing wine country trips you need to add to your bucket list and NOT include Napa and Sonoma? You can't. You just can't. However, I wanted to make sure this list was fair to all destinations for wine lovers, because let's face it, not everyone can get to California. So, seeing that these two wine-making landmarks are less than 30 minutes from each other, I decided to group them together; although, rest assured, I realize how different and marvelous they each are.
With over 400 wineries in Napa Valley alone, it is known for its outstanding valley views, lavish hotels and restaurants, and award-winning, full-bodied Cabernet Sauvignon. If you travel 30 miles West, you will find an additional 250 wineries home of Sonoma County. Perhaps more laidback compared to the many upscale locations in Napa, Sonoma offers a more feet-in-the-soil experience, specializing in Zinfandel, Pinot Noir, Chardonnay, and Cabernet Sauvignon. Among the 750 wineries to visit across both areas, I had to mention a few of their world famous wineries like Artesa Vineyard, Domaine Carneros, and V. Sattui of Napa and St. Francis Vineyard, Ferrari-Carano, and DeLoach Vineyard of Sonoma County. However, let's be honest, every wine lover would be lucky to taste and tour in any of these northern California wine oases.
Lake Erie Wine Country, Pennsylvania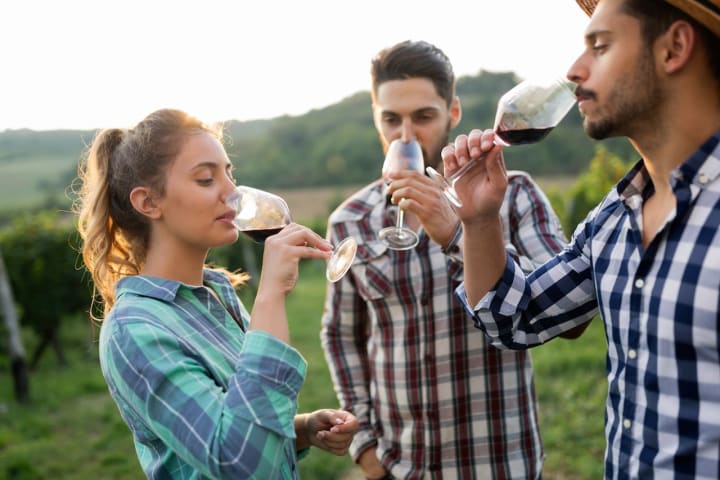 Where my East Coast wine lovers at? Yes, you are reading this right, one wine myth debunked proves that people have been saying nothing but great things about Pennsylvania's very own wine country. When visiting one of these 23 boutique wineries, spread across 30,000 acres of rolling hills along the southern shore of Lake Erie in Pennsylvania and New York, you will be taken back in time as you explore all the vineyards, beaches, and villages this area has to offer. They are also known for producing a large variety of unique and diverse wines, from exquisite French-American and European-style wines to their fruity, native Labruscas. They pride themselves in their Chardonnay, Riesling, Gewurztraminer, Merlot, Cabernet Franc, and their many white and red wine hybrids. Best part is, reservations aren't necessary. You can just show to the amazing wine country destination, roam, and go wine tasting whenever you please, year round.
Idaho Wine Country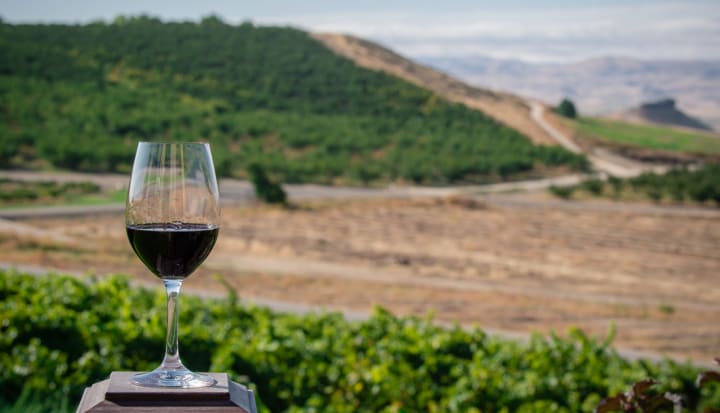 One often doesn't think of wine when they think of Idaho. Potatoes, yes. Wine, not so much. Perhaps that is due to their location, climate, and landscape; however, it turns out that over 55 wineries are home to Idaho, more specifically in the Snake River Valley, Eagle Foothills, and Lewis Clark Valley areas. While most of the wineries are small, their grape and wine production has been receiving more and more recognition over the last 10 years. However, despite their national growth, wineries like Sawtooth Winery of Nampa, take pride in keeping a relaxed and intimate atmosphere. Perhaps it's the breathtaking scenery of being nestled in between snowcapped mountains and Snake River that makes their most popular wines; Cabernet Sauvignon, Chardonnay, and Riesling; taste all the better.
Texas Hill Country, Texas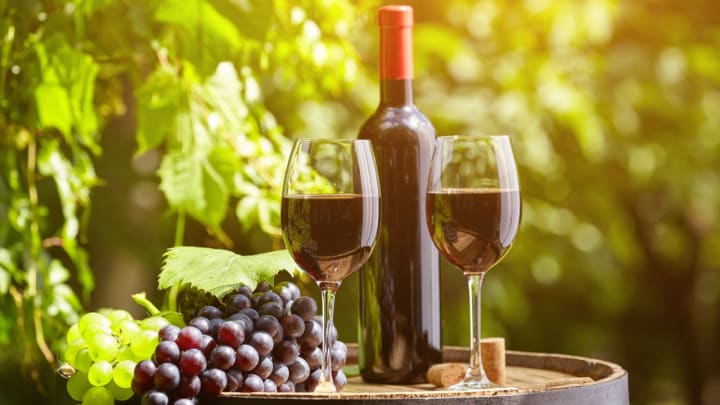 Looking to discover a hidden gem that hasn't lost its character due to an excess in wine tourism and demand? Well then look no further than Texas Hill Wine Country. Despite being the second largest AVA in the US, with over 9,000,000 acres and a climate similar to regions like Rioja, Spain and Southern Rhone France, it wasn't until the early 90s that this area began utilizing and producing grapes for mass quantities of wine. However, now experienced Vintners are realizing the potential of this very large and unique soil area, and are putting a Texas spin on a few of the world's most famous wine types. With their live music, good-time attitude, tasting rooms, and unparalleled hospitality, Texas Hill Country is, without a doubt, a must-go for every adventurous wine lover. Plus, I'd be willing to bet Texas can bring you some of the best dry red wines to pair with steak for all my foodies out there!
Virginia Wineries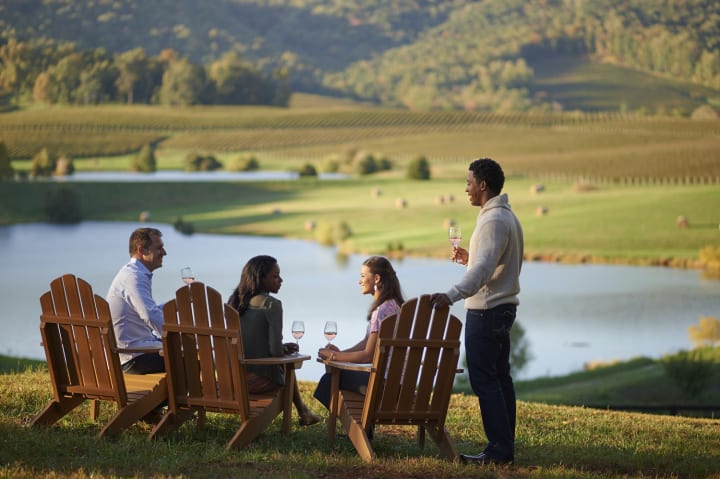 They say Virginia is the land of love, and perhaps that is partially due to their 300+ wineries spread across the state. Home of America's oldest wine grape, Virginia treats their wine much like their history, with pride and the belief in restoring old world traditions with unique new twists. Thanks to this wine region being in an ideal location, which is halfway between Europe and California, their wine is said to reflect their location and give world favorite's like Chardonnay, Merlot, or Cabernet Sauvignon an expected flavor with a little extra flavor. Virginia's wine country is divided into 10 sections; like, Eastern Shore, Blue Ridge, Chesapeake Bay, and Heart of Appalachia just to name a few; and each area specializes in a variety of winery experiences. This Washington Post article did a great job narrowing down each area by a visitor's desires, like whether they are pet friendly, family friendly, the most fun, have the best food, have the best views, bring in the best reviews, and overall price. Personally, I have to say, seeing that Virginia is not much more than an eight hour drive from me, this might be one of the next amazing wine country destinations I visit.