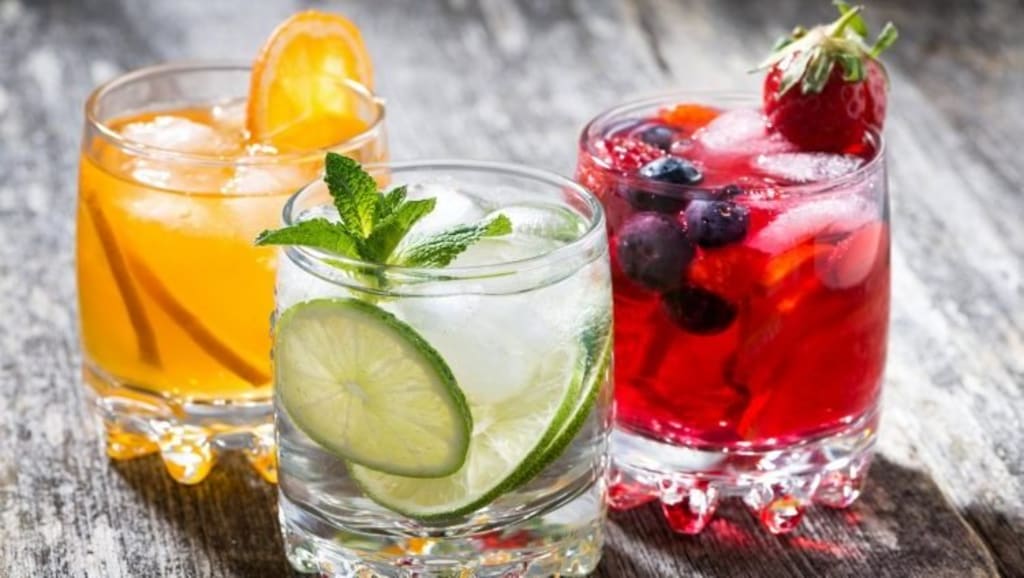 About 5 years ago I had gotten my bartenders license hoping I'd be able to get a job as a bartender. It was a 4 weekend course in Toronto...I'm sorry on the other end of Toronto; but it was worth it, or so I thought. I never got a job because nobody wants an inexperienced bartender and my family loves to take advantage of everything I had learned especially the fact that I could now basically be the cover for any of their gatherings for events because they could tell owners that "yes we have a licensed bartender on the premises."
So flash forward to about end of May beginning of June one of my best friends texted me, it's nothing new we talk everyday but this time she comes up with an idea. Her mom has been going through her second bought of cancer and her anxiety is also at an all time high that's not a surprise and there isn't much I can do but be there for her and her family when asked or needed. My own stresses are much more first world problems I must find a new date for my wedding thanks to COVID-19! How horrible and stressful!
When K's text comes through her suggestion is that she needs to get away for a few hours. She doesn't really care what we do just something. So I suggest we take my dog for a walk down by the lake in Hamilton instead of Burlington where we live. "Perfect!" Is K's reply. "When we're done walking maybe we can go back to your place for a drink!" Was K's next reply. My counter offer was, "We could always drink and walk the dog, who would know?!" K replied. "Done. Whatcha making?" I thought for a second and said, "Something summery, like maybe a lemonade!"
We agreed on Friday after my virtual work meeting visit; the night before I had prepared my ice cubes first; half blackberry lemonade half gin. The worst thing about cocktails is the ice it dilutes the drink making it very watery and it melts, if you can make an ice cube out of the drink your making, out of the sweet or sour, maybe slush the liquor or even the carbination it's a much better drink. In the process of making ice cubes I also froze blackberries and 2 slices of lemons as garnish. Right after my meeting I made our drinks in Starbucks tumblers. Add ice cubes first, add gin that's been in your freezer (if that's how you like your gin) vodka is also a nice substitute for this drink if your not a gin drinker. I use Aviator Gin but again it's consumer choice, next add a dash of grenadine, fill your cup half to three quarters of the way with lemonade and top it off with 7Up, then add your frozen garnishes. If you don't have 7Up I have also used Sprite and Ginger Ale. Another note pink lemonade works really well for this recipe as well and you can add the pink lemonade vodka or gin line to this.
Once the drinks were made I texted K that the dog and I were on our way and we picked her up! We went to the Bay Area of Hamilton and walked for a good 2 hours, chatting, letting off stress, drinking with none the wiser. We brought water along with us to keep us hydrated as well. Near the end of our walk we agreed that from now on Fridays are our new tradition and I now make a new cocktail every Friday and we walk, we now just leave the dog at home. We have even ventured as far as St. Catherine's to visit our other best friend J who also has a loved one with a compromised immune so we bring her a drink and socialize when it's safe.
Recipe: half gin half blackberry lemonade in ice cube trays to make ice cubes for drink. 1/4 cup gin/vodka, dash of grenadine, fill cup half way to 3 quarters of blackberry lemonade, add 7UP/sprite/ginger ale, garnish with frozen lemon and blackberries.
Side note: you can always change up the lemonade to pink lemonade or regular lemonade.