A True Wisconsin Summer
Drink like a local with this versatile cocktail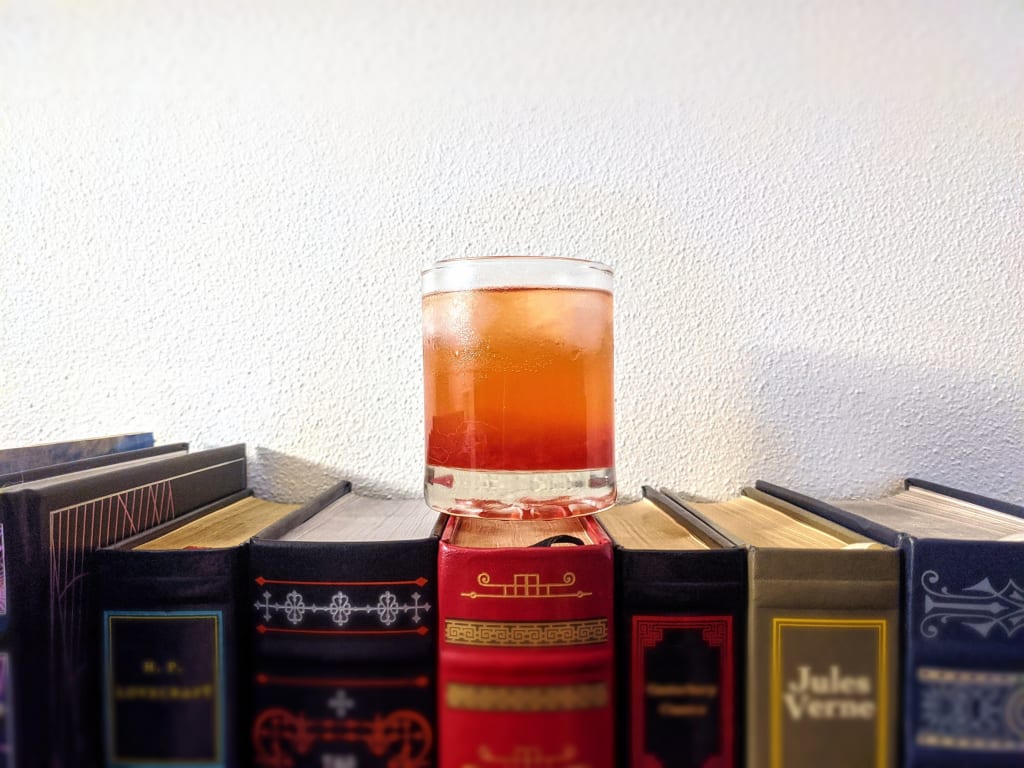 "Sweet or sour?"
These are the three words that started the wildest adventure of my life. Fitting.
I landed a job that moved me from Omaha, Nebraska to Madison, Wisconsin when I graduated college in 2018. The six-hour drive turned into a nine-hour drive when I decided to tow my boyfriend's car behind the moving truck. Oh, that's right – I did what all parents have nightmares about their children doing when they graduate college: I dragged my boyfriend of two years across the country without a ring on my finger. I'm really living up to my job as a role model for my younger sister.
Fast-forward one terrible thunderstorm and a few hundred miles, and we found ourselves at a bar called Blue Velvet. Being the groundbreaking people we are, we branched out from hard lemonades and ordered an Old Fashioned. My boyfriend – we'll call him Max – placed the order.
"Sweet or sour?" the bartender asked. Max and I tossed a confused glance back and forth like a not-so-subtle game of hot potato. Maybe we weren't ready for the big leagues after all.
"Sprite or Squirt," the man elaborated, chuckling. "Those are your options."
Max and I joined in with embarrassed laughter, letting out a grateful "Oh."
I waved a defeated hand through the air. "Can you tell we're not from around here?"
The bartender winked. "You're lucky I didn't ask if you wanted 50/50. How about I make you one of each version and you let me know which one you prefer?"
Two years later, and the verdict is still out: Max prefers sour while I prefer sweet, and even within those two sides, the options are endless. The Old Fashioned sticks up its nose at conformity. Pour it over crushed ice in the summer and its cool, sharp edges will cut through the thickest humidity; sip it neat in the winter and it will spice up the most penetrating cold weather.
Even though Max and I are polar opposites when it comes to this often-overlooked cocktail, it is the Old Fashioned and its besotted complexities that brought us close in a city that felt worlds away from home. Whether you're a connoisseur of liquor or you're halfway through a hard lemonade as you read this, our Old Fashioned is bound to set you on your own wild adventure of abandoned comfort zones and unexpected self-discovery.
~~~
INGREDIENTS
3 oz spiced brandy (for a Brandy Old Fashioned) OR
3 oz whiskey (for a Traditional Old Fashioned)
2 maraschino cherries
Splash of Dr. McGillicuddy's Cherry Liqueur
1 sugar cube
2 dashes Angostura bitters (or to taste)
2 dashes orange bitters
1 orange slice (optional)
Ice cubes (optional)
Sprite (for a sweet Old Fashioned) OR
Squirt or 50/50 (for a sour Old Fashioned)
RECIPE
In a rocks glass, layer maraschino cherries over the sugar cube and add a splash of Dr. McGillicuddy's Cherry Liqueur. Muddle until sugar dissolves. Add Angostura and orange bitters and muddle for a few more seconds to combine all ingredients. Add in 2-3 ice cubes for a chilled Old Fashioned. Pour whiskey or brandy over the mixture and stir once or twice. Top off with Sprite, Squirt, or 50/50. Garnish with an orange slice and enjoy!
~~~
Here in Wisconsin, once you've crafted you first Old Fashioned, it's customary to kick back with a block of cheese and a Packers game. Wherever you are in the world, we hope you experiment with this recipe until you encounter your perfect flavor combination. At the least, you'll know your answer when a bartender asks you whether you want sweet or sour.
My loving (and very traditional) parents have asked me many times whether moving out here was worth the risk and the stress. I have two words for them:
You betcha!