A Few Beers More
My extended beer reviews for The Sporting Chance Podcast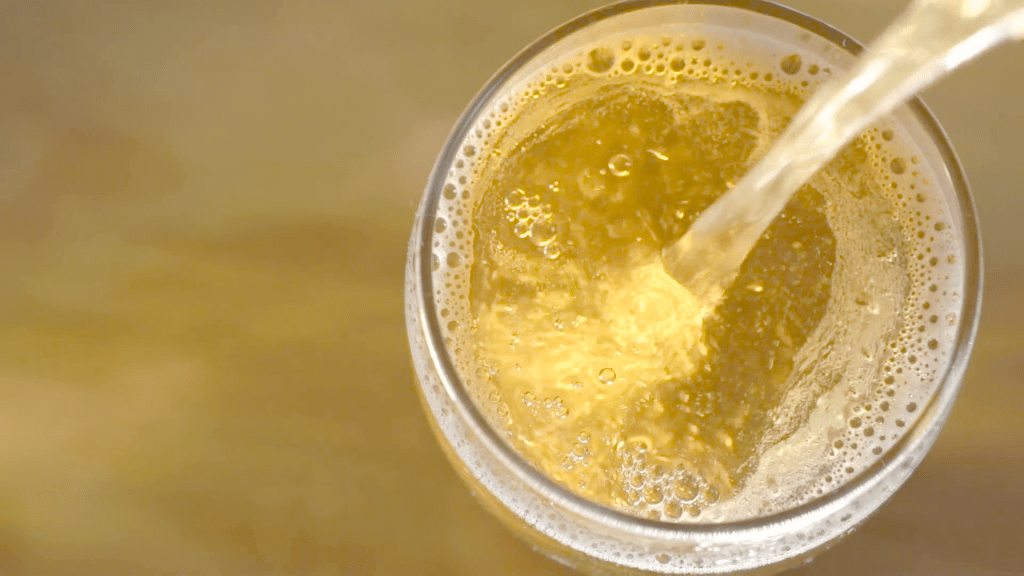 I'm Matt Maratea, and I'm back again to share another round of beer reviews! The Sporting Chance Podcast continues and thus my "hobby" of enjoying craft beer continues as well.
For those who listen, I'd love to hear feedback, so leave a rating and a review, and subscribe to hear your questions and comments addressed!
Now these reviews are coming from episodes 16 through 19, and I have a pretty wide range of beers involved in this one. Of course it's all craft, but this one is a tad New Jersey centric. We've got three NJ beers on the list and the outlier is from South Carolina. With that, let's break into this edition's four pack of reviews!
Death of the Fox Beer For Breakfast #4: Cookie Crisp Ale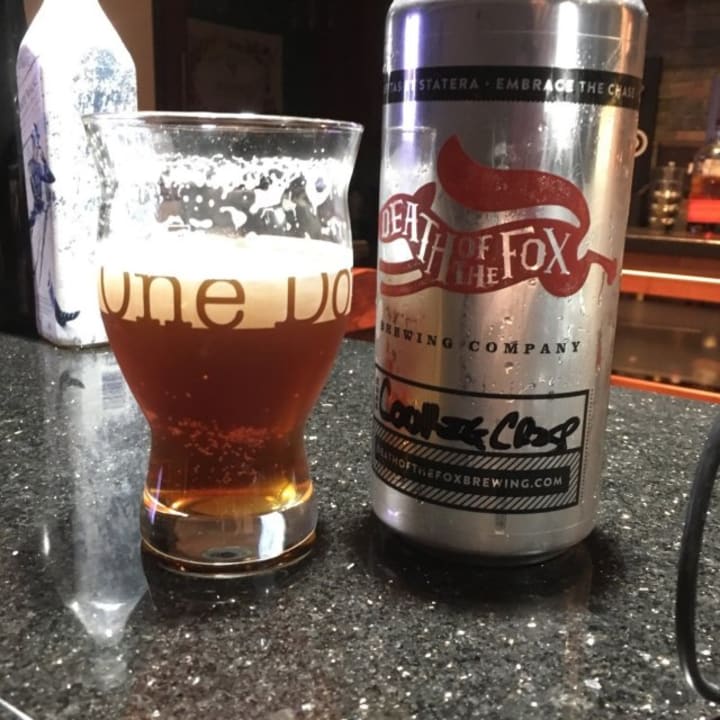 Just from the name alone I was a sucker for this beer. Cookie Crisp was one of my favorite cereals as a kid, and this was a darn good beer. Clocking in at 6.3% and 12 IBU, this one had all of that chocolate chip cookie goodness you'd expect.
Somehow they managed to make a beer that tastes like milk and cookies. It had some wheat body to it, and maybe I could've used a hint of vanilla, but it was an awesome beer. A limited edition, so you'll have to wait for this one to come around again. It took 12 boxes of Cookie Crips to make this bad boy. Makes me want to buy a lot of Apple Jacks and experiment on my own. I ranked this a 4.25 on Untapped, and would recommend almost anything Death of the Fox puts out.
Westbrook Brewing Company: Lemon Cucumber Gose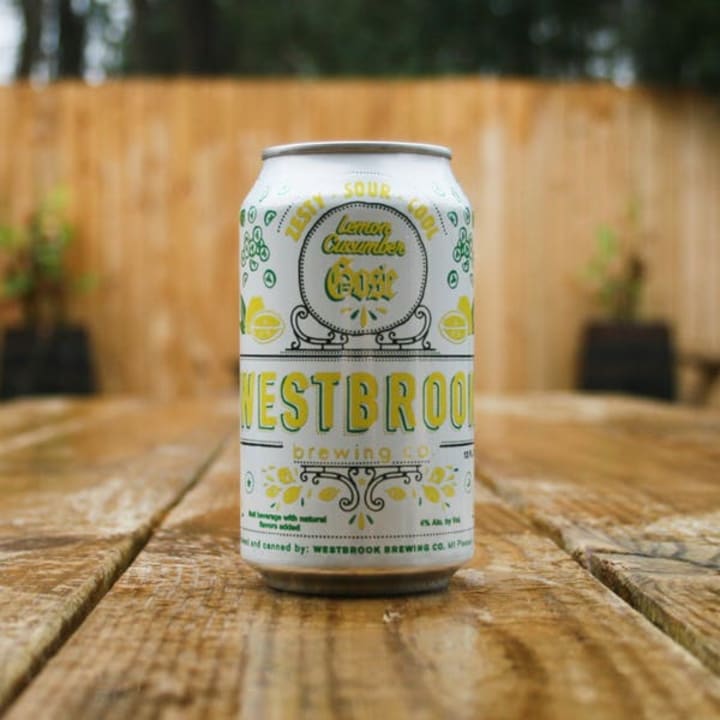 Outside is exactly where this photo was taken, and where I'd prefer to crack open another one of these bad boys. Gose is a style I'm quickly getting into, and the can doesn't lie when it says zesty, sour and cool.
This beer is our South Carolina outlier, and this southern belle is a smooth 4% ABV and 5 IBU. Yes, 5, so it went down really easy. In addition to the lemon and cucumber, it also boasts coriander and sea salt. My not so polished tastebuds picked up 3 of the 4. I missed and wanted the salt, but I figure next time I have one I'll be outside munching on something salty. The cucumber is an interesting beer ingredient, and I'm excited to go back and see if I like it more, or if the uniqueness wears off. My Untapped rank was 3.75, but my interest was piqued.
Double Nickel: The Bee's Knees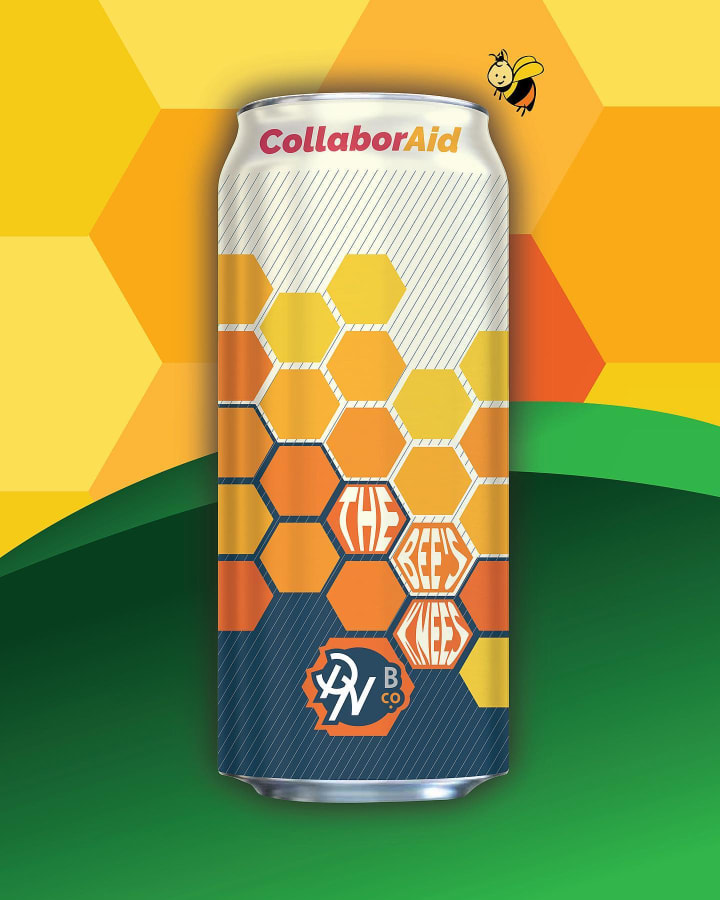 Episode 18 saw me grab a can from a brewery close by, which lulled me in with honey, and charity. From every can sold, $1.50 went to providing food and fresh produce to families facing food insecurity in the South Jersey and Philadelphia area.
This 6.2% ABV 15 IBU Hazy IPA boasted Cashmere and Wakatu hops plus some local honey provided by Fruitwood Orchard orange blossom honey. The malt was from New Jersey too, from Rabbit Hill Malthouse. I got sweetness from the honey and some of that orange tang to it. I'm not super adventurous when it comes to honeys, but after tasting this one in the beer, I'm going to be. The hops added an extra burst of flavor, and a very small hint of bitterness. It came in at 15 IBUs after all, so it was barely there, which is rare for an IPA. This is one I'd have with a fruity dessert, or on its on if I was craving some sweetness. I slotted this in at 4.25 on Untapped and think you guys should try this one too.
Cape May Brewing Company: Devil's Reach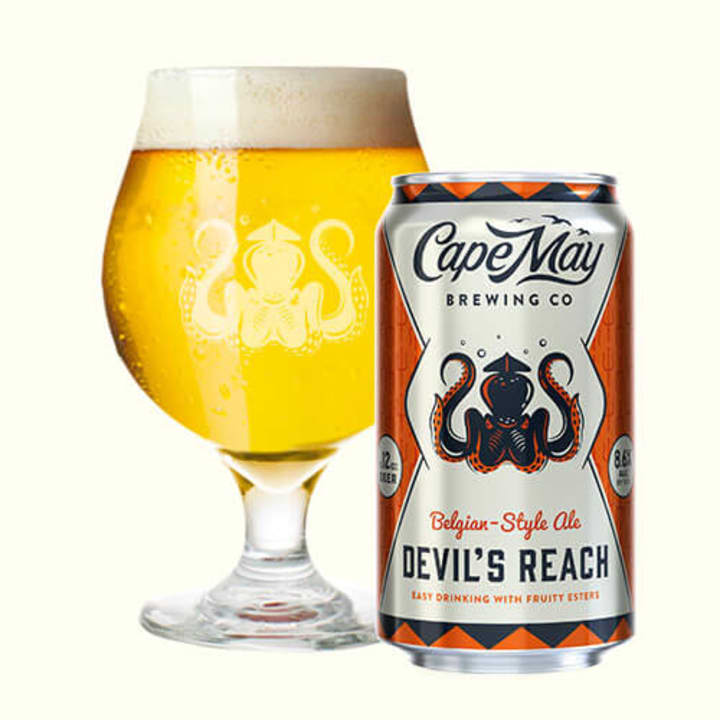 Episode 19 means you're all caught up, and it was our last Jersey beer of the crew. Cape May Brewing brings us Devil's Reach, a sinfully easy drinking Belgian style ale with 8.6% ABV and 25 IBU in a pretty artful 12oz can.
In this one, you'll get the fruit coming through that Belgian body. You're also going to get a yeast flavor too. If that is a turn off for you, then this probably won't be your beer. Now when I'm cleaning up a fermenter, the last thing I want is yeast to stick on me, but when it's in a beer as well done as this, it adds to the experience. Suggested pairings on the can are candy, cheese and chicken, and I'd agree with all three. Now I want to hold a beer and cheese party. I ranked this one a 4.25 since I really liked it, and the 8.6% put a smile on the end of my Monday.
If you'd like to join the beer and cheese party, or just talk beer reach out and get in touch with me! I'm @mmaratea22 on Twitter and @mmaratea77 on Instagram, and if you're looking for the podcast, it's @sportchancepod across both platforms. Continue to drink well, cheers!