10 Oldest Cocktails in History
New drinks are good, but classics are classics for a reason. These are ten of the oldest cocktails in history.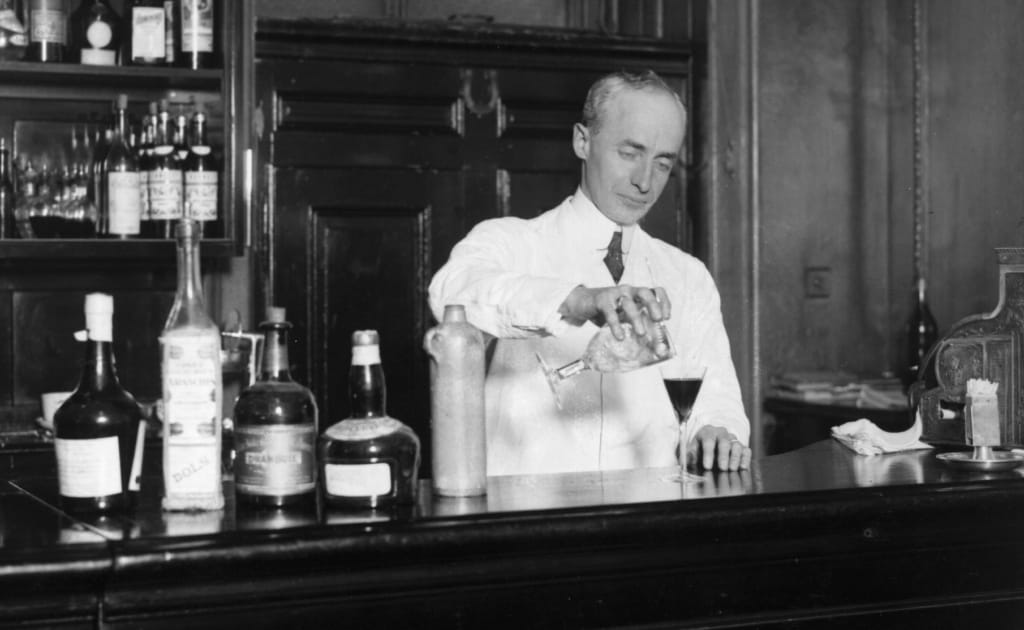 People have been getting drunk since the dawn of time, but the cocktails we drink today are relatively new inventions. A cocktail is often defined as an alcoholic mixed drink that contains three or more ingredients, at least one of which is a spirit. The word cocktail originated in the United States in the 17th century but didn't gain popularity until the middle of the 1800s. This popularity is thanks in large part to Jerry Thomas, the granddad of mixology, who published his bartender's guide in 1862. Luckily, the recipes are just as good today. So get your shakers ready. In no particular order, here are some of the oldest cocktails in history.
Old-Fashioned
Muddle sugar with Angostura bitters, add whiskey, and garnish with a lemon peel. Substitute brandy for whiskey if you're feeling fancy.
Sure, it's not the oldest cocktail on this list, but versions of this old fashioned staple of NYC date back to the early 1800s. Anyway, it's literally called an old-fashioned. That should count for something.
Sazerac
You need two glasses for this one. Rinse the first with absinthe and set aside. In the second, muddle a sugar cube and Peychaud's bitters, then add cognac. Strain the second glass into the first. Substitute with rye whiskey if you're all out of cognac.
This cocktail is named for the brand of cognac that was used when the recipe was invented in the late 1800s—Sazerac de Forge et Fils. But, if that's over budget, there are loads of affordable cognacs you can get right now. It's also the official cocktail of New Orleans.
Pisco Sour
In a cocktail shaker, mix an egg white, lemon juice, pisco, simple syrup, and ice. Shake well. Make sure that you're using Chilean pisco for an authentic drink.
Like so many culinary fusions, this cocktail has a touch of appropriation in its history. The pisco sour was allegedly invented during the later half of the 18th century, when an English ship captain experimented with the local liquor off the coast of Peru. Pisco drinks have, however, been mixed among the indigenous population for a long time, and though the drink originated in Chile, Peru recently celebrated the pisco sour with its own national holiday. Regardless of the origin, it's pretty damn delicious.
Manhattan
Add ice, whiskey, and sweet vermouth to a cocktail shaker and shake. Rub the rim of a glass with an orange peel. Strain the shaker into the glass and garnish with one or two maraschino cherries. Use rye if you're a traditionalist, but any whiskey will do.
Legend has it that some swanky folks concocted the recipe in the Manhattan Club, but you don't have to be a high roller to enjoy one of the oldest cocktails in history.
Mint Julep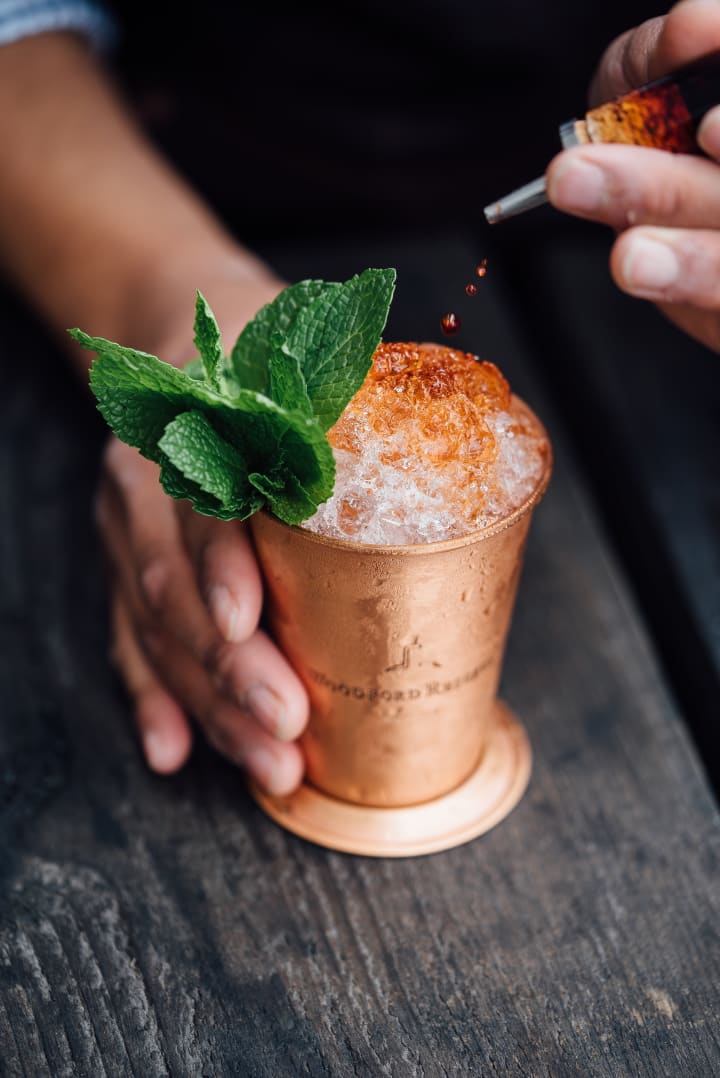 Muddle mint leaves and sugar in a glass. Add ice, a splash of seltzer, and bourbon. Garnish with a mint spring.
Originally prescribed as a cure for particularly nasty stomach aches, this cocktail later became popular in the southern United States as a way to combat the oppressive summer heat. Questionable medical benefits aside, the mint julep is a perfect drink to beat the heat.
Gin Fizz
Combine gin, lemon juice, sugar, and ice in a shaker. To get the proper fizz, shake until your arms fall off. Strain in a glass and top with some club soda and a slice of lemon.
The fizz is actually related to the pisco sour—and sour cocktails in general—because it contains a healthy dose of citrus juice. But as a family of drinks, the fizz originated with our friend Jerry Thomas and his bartender's guide. Don't skip arm day.
Sidecar
Rim a cocktail glass with sugar and set aside. In a shaker, combine cognac, sugar, lemon juice, and an orange liqueur like Cointreau. Shake and strain.
This one is a bit newer than some of the others on this list. The recipe was conceived around World War I, and it was indeed named after the motorcycle appendage. No one is quite sure why it's named after the extra part of some motorcycles, but one theory is that bartenders would serve the extra liquid of their cocktails in a shaker with the glass, like a sidecar.
Gin Rickey
Mix gin, lime juice, ice, and a lime peel in a glass and top with club soda. Easy.
The classic rickey was created in Washington DC with bourbon substituted for gin. You might be thinking that this is a lot like a gin and tonic, but a gin rickey won't help you stave off a bout of malaria; it will help you stave off a bout of thirst, though.
Aviation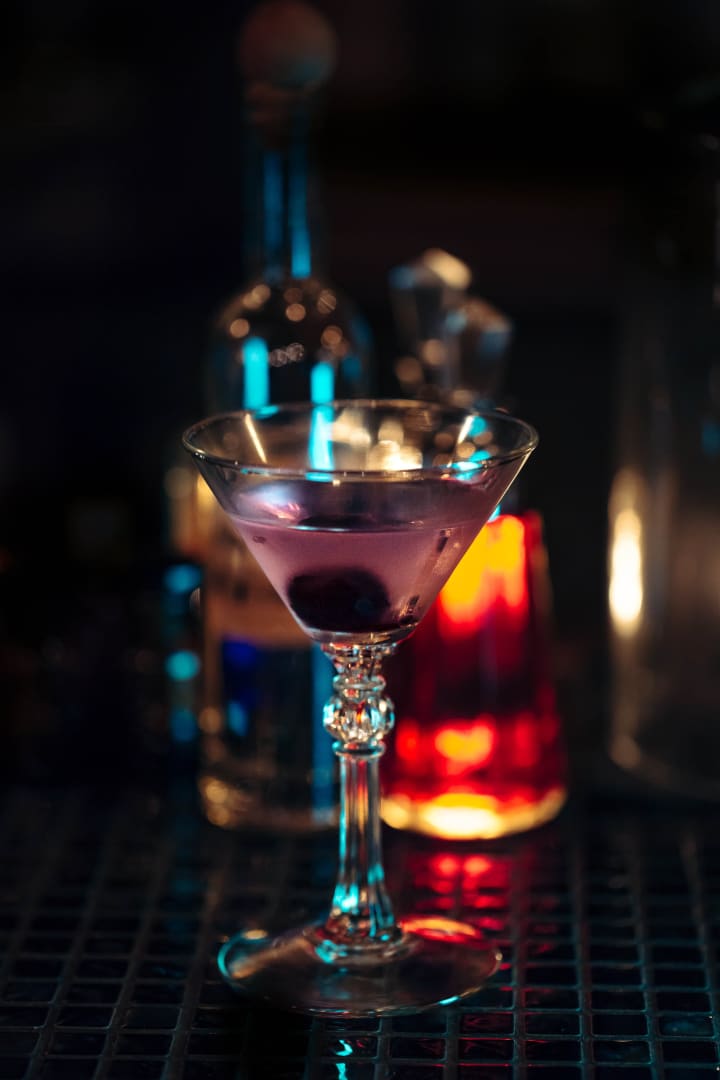 In a shaker, combine gin, maraschino liqueur, crème de violette, and lemon juice. Shake and strain into a cold glass and garnish with a maraschino cherry.
The purple-tinted aviation is definitely one of the most visually appealing cocktails on this list, but the obscure ingredients might keep the casual drinker away. Like the sidecar, the aviation was created in the early 20th century. Try this one if you're looking for something sweet and singular.
Blue Blazer
You'll need two silver-plated tankards. Fill one with boiling water and the other with warm whiskey. Light the whiskey on fire with a long match and pour the flaming liquor into the boiling water. Mix by pouring the ingredients back and forth, then extinguish the flame by covering one tankard with the other. Finally, empty the hot mixture into a glass and add sugar to taste.
Clearly, this cocktail is not for those with shaky hands. Old Jerry Thomas came up with this wild performance in the late 18th century, and he's said to have dazzled viewers with his dangerous pours. While it might be one of the oldest cocktails in history, it's also one of the most dangerous. If you want to give this a go, then maybe make sure you're in an open, fireproof bar.