Peru Celebrates Its Pisco Cocktail with Its Own National Holiday
These famous cocktail drinks are what tourists should order when visiting Peru.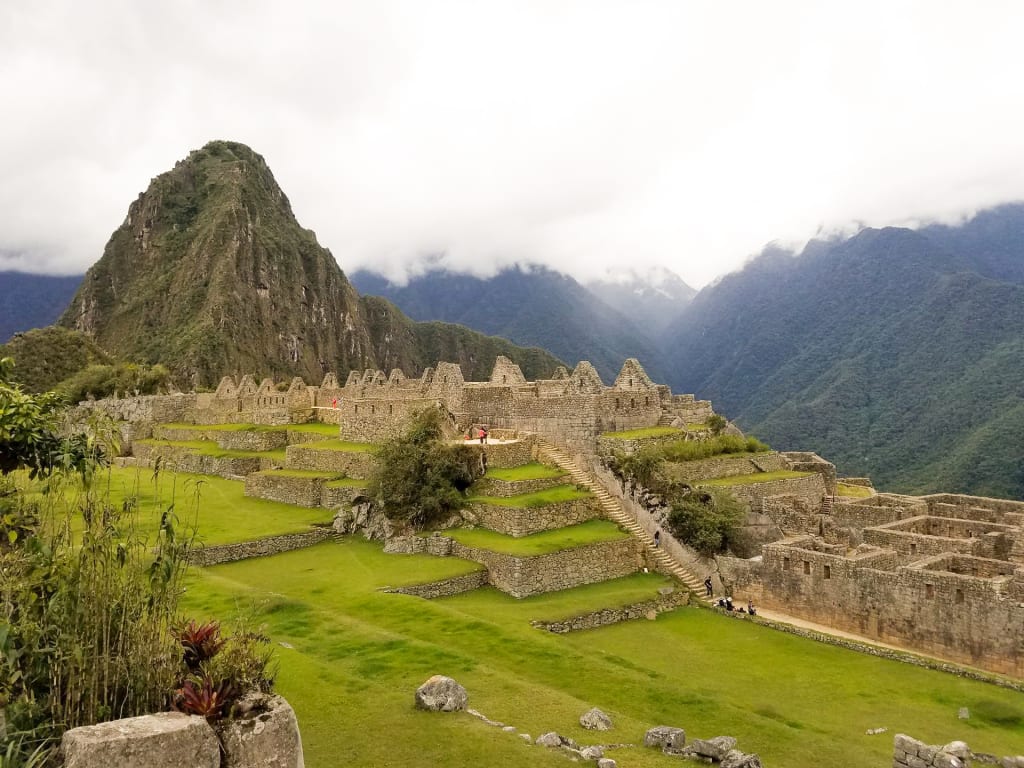 Huayna Piccu/Machu Picchu (Photo Credit: Yvette Cordova)
Latin America is filled with tons of rich culture, adventure, and architecture that keeps tourists on their toes, but the one thing that visitors can agree on is how enticing Latin American food is. Of course, each Country has their specific National dish that they're famous for, and the same goes for National Drinks — Mexico, for example has Tequila and Costa Rica has their sugar cane drink, Guaro.
In my recent visit to Peru, I was able to sample a variety mix of Peruvian food. The ceviche, for one, is prepared differently than in Mexico and tiger's milk is used instead of drenching the fish with lime juice. It took some getting used to, but the milk base was delicious — and I can now say that I've tasted tiger's milk.
It was interesting to find out that Peru's national mixed drink is the Pisco Sour.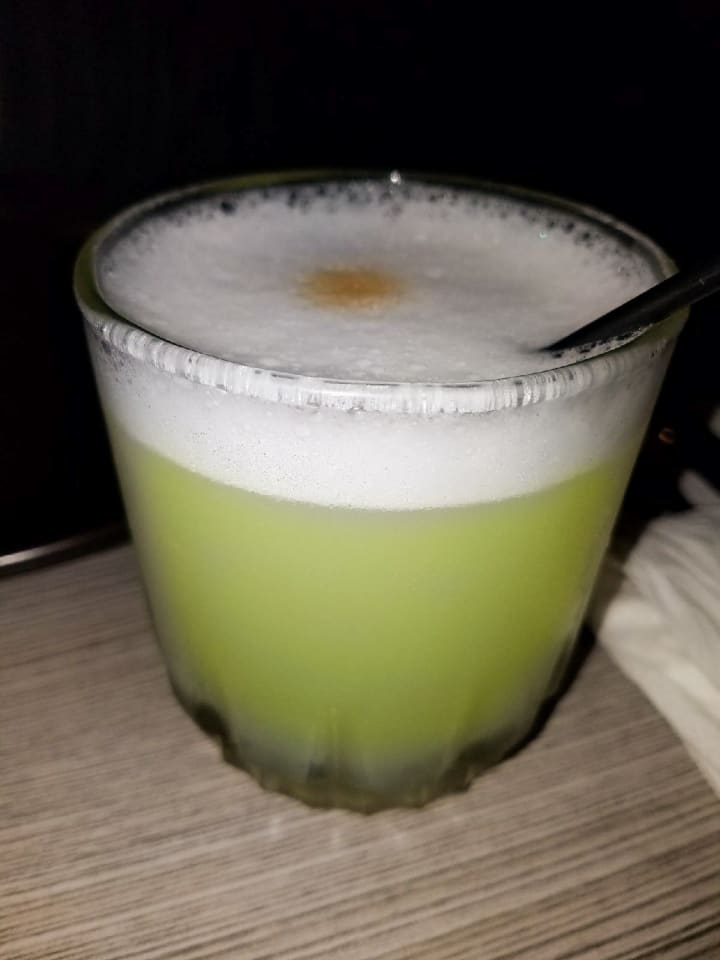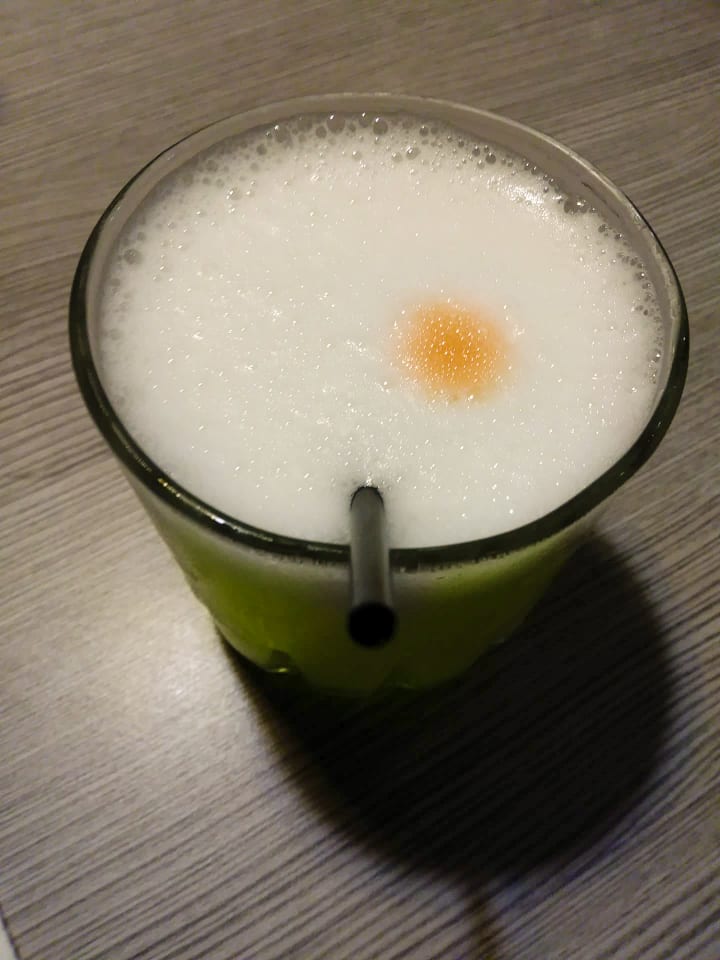 Machu Picchu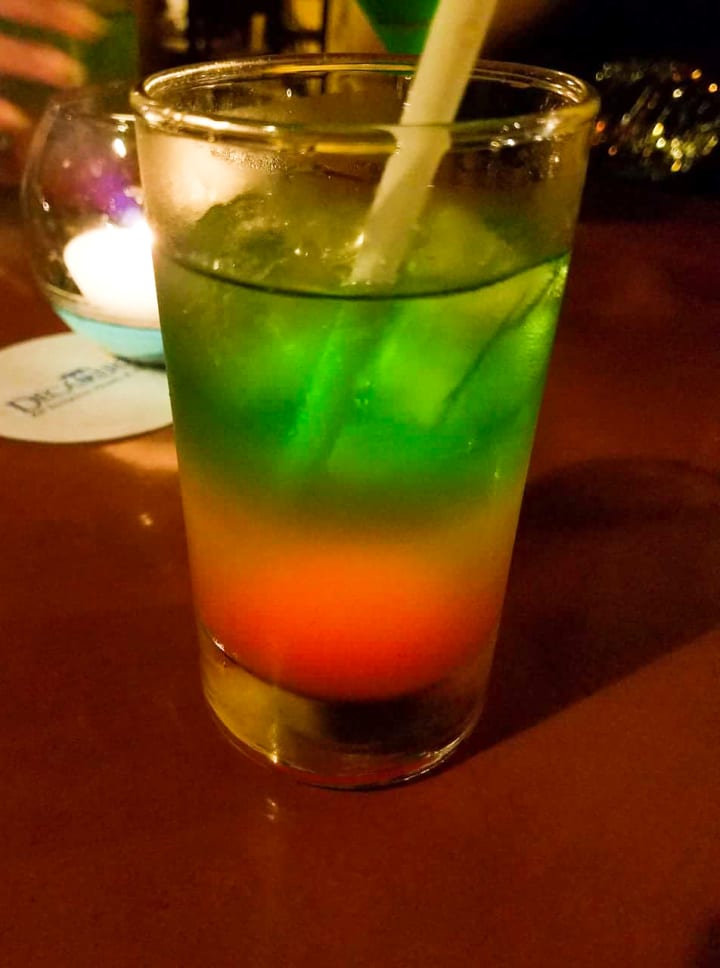 This green and red concoction of liquor is obviously named after the City, Machu Picchu and consists of the Pisco brandy. Dedicated to the mountain, this drink is likely a tribute to the Inca Gods of Cuzco, Peru.
Did you know?
Many tourists refer to the mountain as Machu Piccu, but this famous mountain is actually called Huayna Piccu, and is listed as one of the Seven Wonders of the World.
The Peruvian natives, better known as Incas (or Inkas) built their temples made out of stone around the mountain, so when viewed from up above, the temples look like they were built in a maze formation. This is what one usually sees when searching Machu Picchu.
Inca Kola — The Non-Alcoholic Beverage of Choice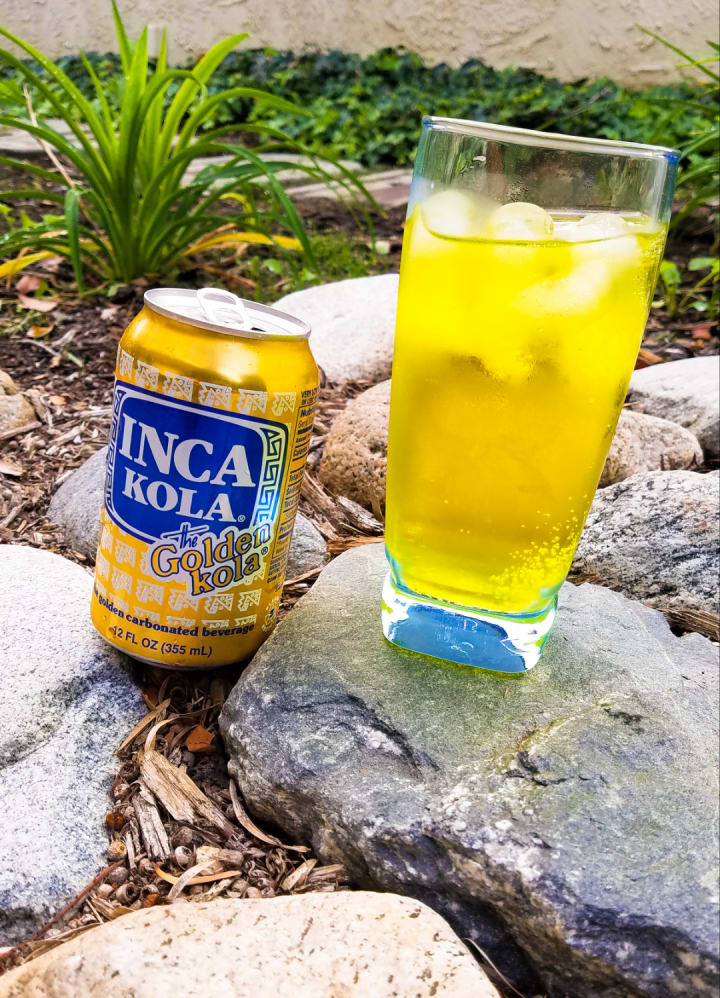 Created and established in Peru, the Inca Kola is a refreshing lime beverage with a spark, and is the preferred drink for Peruvians. Considered to be the Coca-Cola of Peru, the yellow, bubbly, and crisp drink attracted the attention of the folks over at The Coca-Cola Company in 1999 and according to its history, the Inca Cola became part of The Coca-Cola Company family in 1999. But the Coca-Cola Company can't get all the credit. Peru is the only place where they still hold 100 percent of the rights and trademark.
With its bright yellow coloration glow, it's no wonder this sparkling beverage is labeled as The Golden Kola.
travel
About the author
Yvette resides in Los Angeles and loves to travel and explore.
You can follow her adventures here: http://www.lushqn1travels.com/
Reader insights
Be the first to share your insights about this piece.
Add your insights