10 Drinks Made Famous by Celebrities
If there's one thing Hollywood types love to do, it's drink. Here are some of the most popular drinks made famous by celebrities.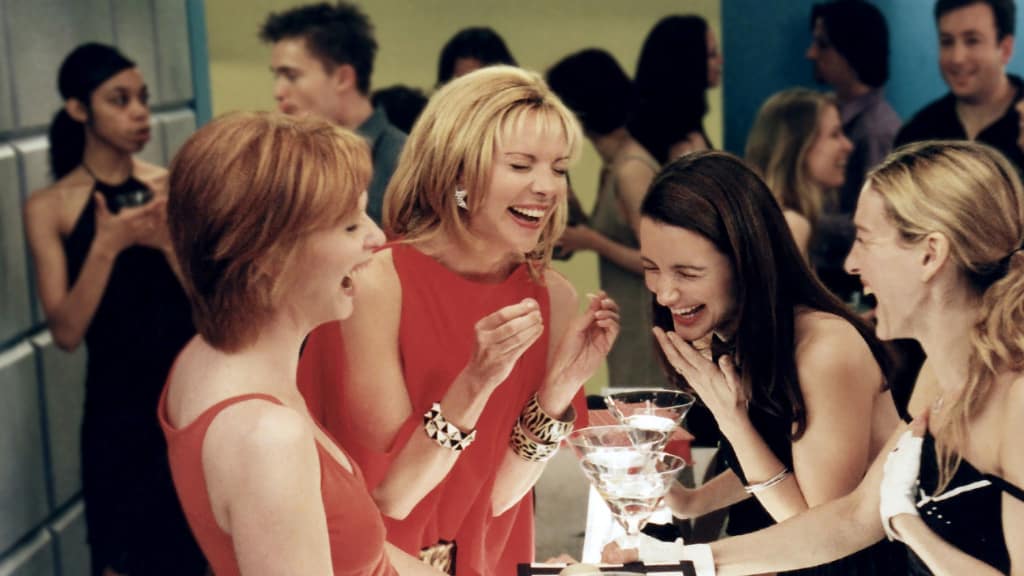 Everyone in Hollywood seems to have a drink that they adore. For some, it's vodka. For others, it's rum and Red Bull. Others still want nothing more than a Budweiser on a hot, summer day on set.
Some actors and singers take their drinking game to the next level. They love a particular drink so much, they can't get enough of it. As a result, certain drinks become famous for being the choice beverages of celebrities.
Wondering what the folks in Tinseltown love to drink? Take a look at these drinks made famous by celebrities you adore to find out.
Don't ask us why, but White Russians seem to have a perennial popularity in Hollywood. We get it. It's a creamy, tasty treat that also happens to have a decent amount of booze in it.
Most people recognize this cocktail as the choice drink of The Dude from The Big Lebowski, but did you know that it's now getting known as one of the old school drinks made famous by celebrities drinking it down, too?
Yep. It's true. Among the latest fans of this classic cocktail is the Queen of Cool, Kim Kardashian herself. Who would have thought?
Hollywood might as well be called Margaritaville. There are quite a few cameos of the classic Mexican cocktail to be found on television and the silver screen alike. It's a natural party drink, and one of the best big batch cocktails made with tequila money can buy.
This is obviously one of the cocktails made famous by celebrities, and most notably, by country singer Jimmy Buffett. Along with Buffett's many trips to Margaritaville, other famous Margarita fans include Jennifer Aniston and Mario Lopez.
Bombay Sapphire Martinis are known for being pretty darn decadent, and for just looking cool as can be. Did you know, though, that they have a serious cult following among celebrities?
Believe it or not, one of the biggest fans of this cocktail is celebrity singer-actor-Scientologist John Travolta. He's regularly known for ordering them at bars.
Another celebrity who adored them was David Bowie, showing that Bombay Sapphire is just the way to go if you want to hang with Hollywood stars.
Unsurprisingly, the Cosmopolitan has ended up being one of the most widely-recognized drinks made famous by celebrities and Hollywood writers. It's basically Hollywood in a nutshell.
Cosmos first became part of the national lexicon when Sex and the City had them featured as a main part of the show's themes. From then on, it seems like this fruity-tart drink never really left.
It stays popular to this day, partly because of how many celebs swear by it. Celebrities who helped tout this drink include Jerry O'Connell, Toni Braxton and Sarah Jessica Parker.
This might be one of the gnarliest drinks made famous by celebrities, but hey, we had to include it in our list for that reason alone. Taylor Swift recently revealed that her favorite cocktail is vodka with Diet Coke.
Uh, what? Taylor, are you feeling okay? Has the Diet Coke spokesperson contract you're in gotten you sick, or something? That combo can't be easy on your stomach.
Seriously. That doesn't sound appetizing at all.
Now that we've gotten you all queasy, maybe it's time to talk about Rihanna's drink of choice? If you take a look at all the music she's released featuring Jameson in the lyrics, it's pretty clear that she's a fan of the hard stuff.
In interviews, she's also been known to mention that adding a little ginger to Jameson remains her favorite cocktail. We have to admit, it sounds appetizing. At the very least, the ginger might settle our stomachs after hearing about what Taylor Swift enjoys drinking.
Did you know that Hennessy remains one of the most widely-mentioned drinks in rap lyrics? It's true, and to a point, that's why it's one of the most popular drinks made famous by celebrities.
The rap community can't seem to get enough of the drink. Some of the celebrity fans include Snoop Dogg, Drake, and Busta Rhymes—but trust us when we say that's not even the tip of the iceberg when it comes to Henny fans out there.
There are a lot of fans of both red wine and white wine in Tinseltown. Riri, for example, is known for her love of merlots. Wendy Williams and Jay-Z both are known for their love of sparkling wine.
When it comes to white wine, though, one name regularly gets mentioned in contract riders: Santa Margarita Pinot Grigio. This particular wine has been specifically requested by Katy Perry, Drake, and quite a few others. Surprisingly, it only costs $18 a bottle!
It's no secret that a lot of celebrities have come up with their own drink labels or gotten contract deals with specific drinks like Ciroc or Smirnoff. One of the most successful drink labels, though, belongs to Bethenny Frankel of The Real Housewives.
The entire concept behind the drinks were to keep things low calorie and high flavor. Dieters swallowed them up, and that's why this line seems to sell itself.
Since its inception, Skinnygirl has managed to rack up $100 million in profits, making it more successful than almost any other celebrity-started beverage.
Perhaps one of the only non-alcoholic drinks made famous by celebrities who specifically ordered them is the Arnold Palmer. The famous, record-breaking golfer became famous for asking for a mix of lemonade and iced tea when he was putting on the green.
These days, the alcohol-free cocktail has been given his namesake. Admittedly, it's not that bad a choice for the person who needs to stay sober while partying it up in the Hamptons.