Life Lessons We Learn From Kim Kardashian
Although she is neither an actress nor singer, the socialite has several things to teach us.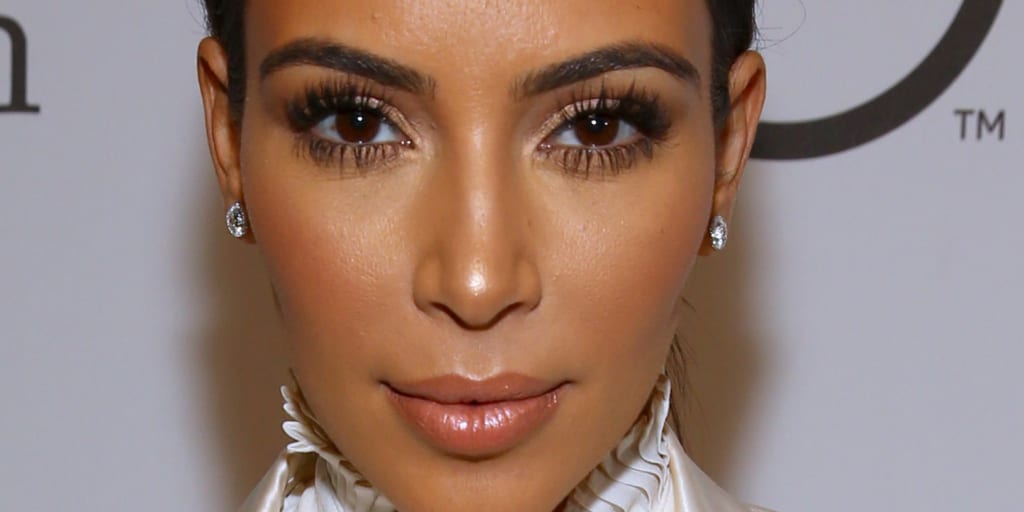 Kim Kardashian, an influential celebrity
The first lesson of life that Kim teaches, is that you can be a celebrity without knowing how to do anything. Although she is not an actress or a singer, she is an influential person in television, fashion and on social networks.
She was first famous and only then worked as a model. Kim also worked as an actress in some movies, never having taken acting classes in her life. In the past, people prepared for years to be an artist and with great enough luck, achieved the fame. Kim has been the cover model for the most prestigious cover magazines like Elle, Vogue and Glamour, among others. Many criticize the fact that she is taking the place of a model, but the truth is that it does not matter, since she substitutes the talent with charisma. Kim and her sisters have their own fashion stores, "Dash", located in Los Angeles, New York and Miami, which are very successful.
Kim empowered social networks. Thanks to her, today a celebrity can charge a lot of money for mentioning a brand on Twitter or Instagram. Companies know about the influence that celebrities exert on their followers. Marketing experts say there is no better advertising for a brand than hiring a celebrity. People want to look like them, so they will follow whatever advice they give. Many teens want to be like Kim Kardashian, so she has a great influence on them, even if their parents do not like it. They fear that their daughters cannot handle fame, as has proven to be true for many Hollywood celebrities.
Kanye West's wife invented the "contouring", a makeup technique that highlights the best features of a face and hides its imperfections. The technique is very simple to apply, so it jumped to very fast success. The 'contouring' has millions of views on Youtube-never before a makeup technique had been so popular. This method helped women around the world to feel better about themselves, as they discovered that they could also look like a celebrity. The fans understood that to look great is not something exclusive for famous people, but with good aesthetic advice, anyone can look perfect. Beauty is accessible to all.
Kim has taught us that women should have high self-esteem. She does everything she can to look better every day. She takes care of her nutrition with a doctor, she trains hard every single day and tries to sleep eight hours every night. The socialite, moreover, does not have any harmful habits for her health. She does not drink alcohol, does not smoke and she never tried drugs in her life. After having her two children, the reality superstar gained weight. Thanks to a strict diet and an exercise routine, she looked perfect once again. The result of so much discipline has its prize: Kim is a healthy and a beautiful woman.
Social networks would be nothing without Kim. She lives through social networks. The reality superstar shares all aspects of her life through Twitter, Facebook, Instagram and Snapchat. She also shares photos of her children, surely to accustom them to fame right from the start. Kim believes that the best thing for them is that they live the fame in harmony, without being scared by the paparazzi or journalists. She thinks that if she hides her kids from the media, they would have a hard time being adults. The reality is that Kim and Kanye West are famous and their children should get used to it.
Many critics wanted to destroy the television career of Kim Kardashian but have failed to do so. Her reality show 'Keeping up with the Kardashians' is so funny and everyone loves it. No family in the world has been encouraged to show all aspects of their private lives as they have. Many criticize them but nobody can stop looking at them. Their reality show is too addictive and we always want to know more about them. The same things happen to the Kardashians as to anyone. The great difference between them and the common people is the millions of dollars they earn just for being famous. Many would like to be like them, but few acknowledge it, for fear of being labeled a fool.