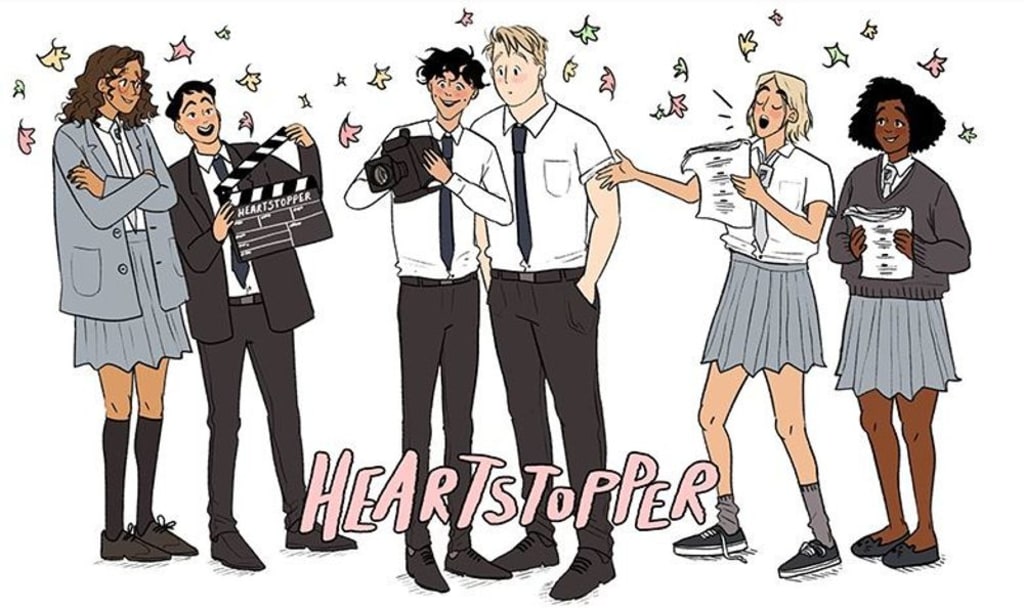 As Heartstopper fans eagerly await the release of Netflix's second season of the LGBTQ franchise, many have taken to re-reading the comics, binging the first series - which I reviewed in 2022 if you'd like to read my initial thoughts on the show - or looking for another film/series with similar themes and characters.
Throughout the year, I have seen many fans' recommendations, and I wanted to contribute by introducing some titles that are lesser known that this fandom may enjoy. I will try to keep suggestions for titles that are available to watch and where to find them. I'd always recommend using Letterboxd to find titles and where to buy/stream them, as different countries will vary.
In a Heartbeat (2017)
With no dialogue, this short film beautifully portrays the highs and loves of being a teenager with a hilarious twist. A closeted boy runs the risk of being outed by his own heart after it pops out of his chest to chase down the boy of his dreams.
This film is perfect for fans of the series. With gorgeous animation, the Heart is determined to bring these two awkward teenage boys together with hilarious antics—a brilliantly crafted romance with strong Heartstopper vibes.
This film is available to watch on YouTube.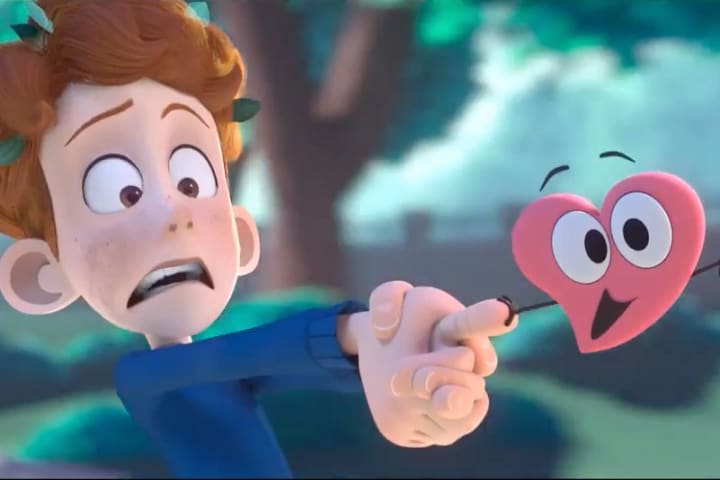 Query (2020)
This is another short, but one that explores the themes of the Q in the LGBTQ spectrum—starring Justice Smith and Graham Patrick Martin, who have superb chemistry in every scene. As a leisurely day belies its uninvited end, Jay and Alex, two best friends and roommates, challenge one another on their opinions of sexuality.
This film is available on Amazon Video.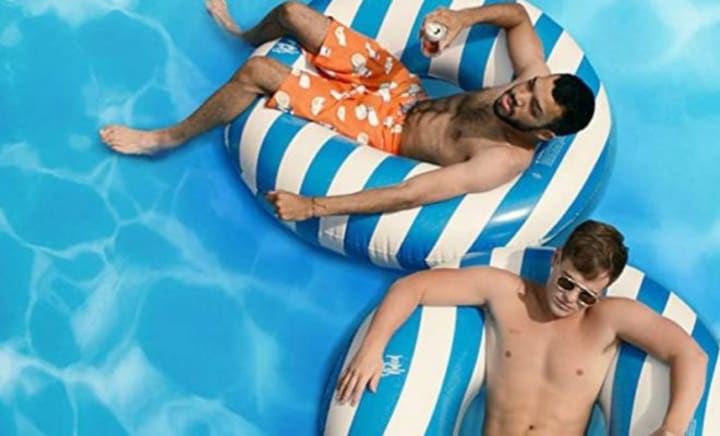 Love, Simon (2018)
Everyone deserves a great love story. But for seventeen-year-old Simon Spier, it's a little more complicated: he's yet to tell his family or friends he's gay, and he doesn't know the identity of the anonymous classmate he's fallen for online.
Based on the beloved novel by Becky Albertalli, this film received rave reviews upon its release. Since then, the author has written two sequels and a spin-off. Disney and Hulu also produced a three-season spinoff set within the same film universe - Love, Victor.
This film is available on Amazon, YouTube and Disney Plus.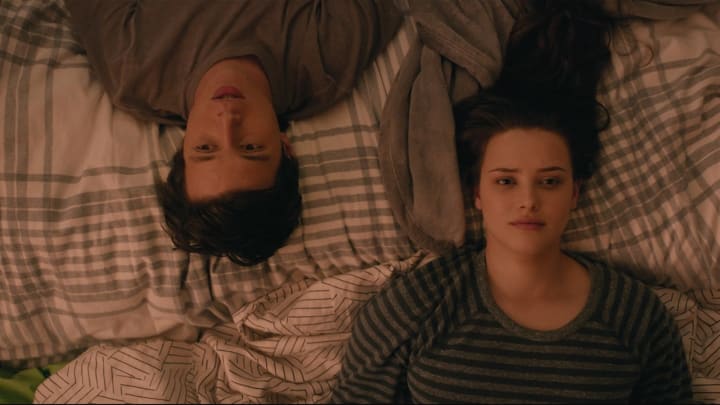 Lola and the Sea (2019)
When Lola, a transgender teenager, learns that she can finally have surgery, her mother, who is her only financial support, passes away. Abiding by her mother's last wishes, Lola and her father, who are permanently in conflict and have not seen each other for two years, undertake a journey all the way to the Belgian coast. They realise the journey's outcome may not be what they were expecting…
Starring Magritte Awards (Belgium's Oscars) Most Promising Actress winner Mya Bollaers in her debut role alongside Benoît Magimel (THE PIANO TEACHER) and Sami Outalbali (SEX EDUCATION). This French trans drama is a tender exploration of family relationships and identity.
This film is available on Amazon, YouTube, Google Player, Curzon and BFI.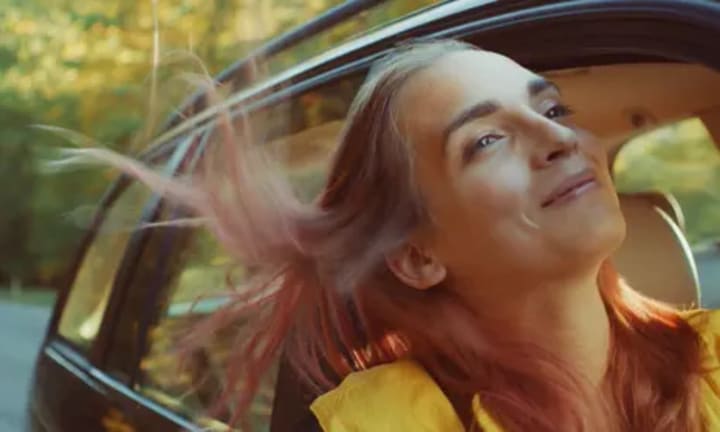 Beautiful Thing (1995)
Set during a long, hot summer on the Thamesmead Estate in Southeast London, three teenagers edge towards adulthood. Jamie is a shy teenager, often bullied at school. His neighbour Ste has a rough time at home, being beaten by his father and brother. These issues bring them together, and they find that what they feel for each other is more than friendship.
Originally written by playwright and screenwriter Jonathan Harvey for the stage in 1993, Beautiful Thing has been performed internationally on stage ever since. Harvey revised the script into a screenplay for Channel 4 Films three years after the play's debut. The film was initially intended for television broadcast only, but it was so well-received that it was subsequently released in cinemas. The film's atmosphere is heavily influenced by a soundtrack consisting almost entirely of the music of The Mamas & the Papas and "Mama" Cass Elliot.
This film is available on Amazon, BritBox and ITVX.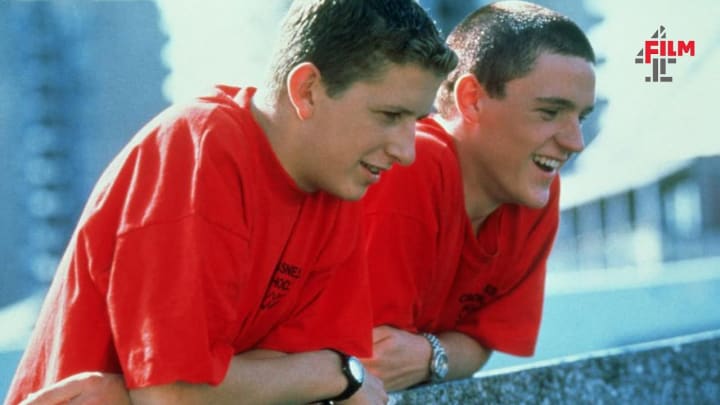 The Way He Looks (2014)
Leonardo is a blind teenager dealing with an overprotective mother while trying to live more independently. To the disappointment of his best friend, Giovana, he plans to go on an exchange program abroad. When Gabriel, a new student in town, arrives at their classroom, new feelings blossom in Leonardo, making him question his plans.
With poignant scenes and effortless chemistry between its leads, this film is one of my personal favourites. Rarely do you find a movie with disability representation at the heart of the story - let alone one that centres on a character that is also gay - yet Daniel Ribeiro's feature film does a marvellous job at portraying both aspects with nuance and realism.
This film is available on Amazon, YouTube, BFI and Apple.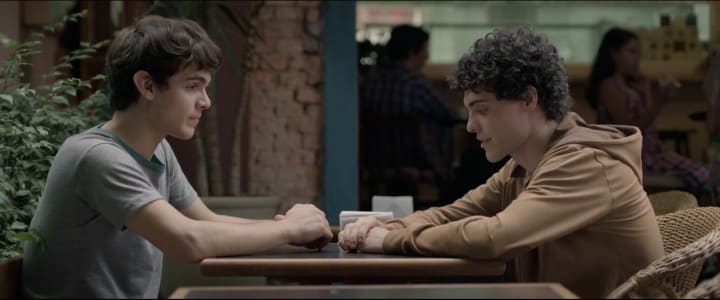 Margarita with a Straw (2014)
A rebellious young woman with cerebral palsy leaves India to study in New York. On her journey of self-discovery, she unexpectedly falls in love.
I've written a much longer review which details my thoughts on this film. However, this is another independent film - which incidentally came out in 2014 - to portray the LGBTQ experience through a disabled protagonist.
This film is available on Netflix, Amazon and YouTube.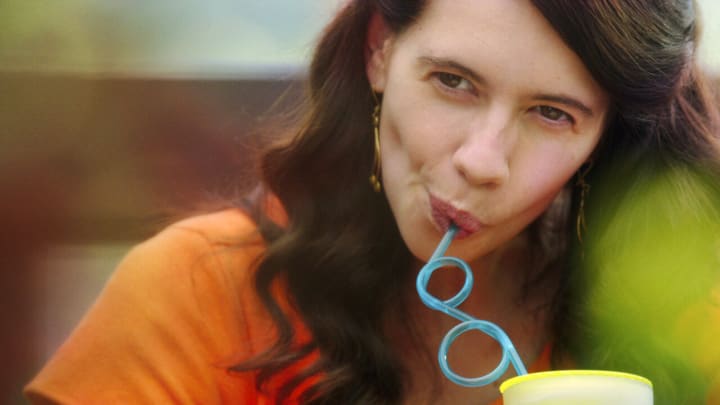 Akron (2015)
Benny, a college freshman at the University of Akron, Ohio, meets and falls for fellow freshman Christopher at a football game. With the support of their families and friends, they embark on a new relationship. But a tragic event in the past involving their mothers soon comes to light and threatens to tear them apart.
Matthew Frias and Edmund Donovan have great chemistry in this film. The fact that both characters are gay is not even a plot point or relevant. Instead, we get a much more interesting narrative where we watch a sweet romance haunted by dark family secrets and past traumas. As relationship, Benny and Christopher have one of the healthiest and least melodramatic relationships portrayed in a gay film.
This film is available on Amazon and BFI.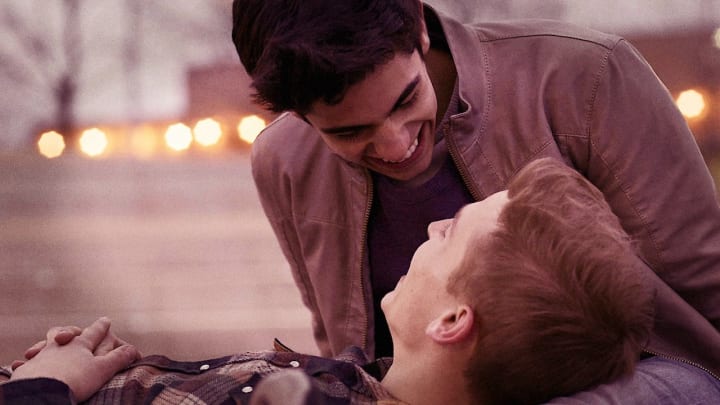 The Carmilla Movie (2017)
It has been five years since Laura and Carmilla vanquished the apocalypse, and Carmilla became a bonafide mortal human. They have settled into a cosy apartment in downtown Toronto, Laura continues to hone her journalism skills while Carmilla adjusts to a non-vampire lifestyle. Their domestic bliss is suddenly ruptured when Carmilla begins to show signs of "re-vamping" – from a fondness for bloody treats to accidental biting – while Laura has started having bizarre, ghostly dreams. The couple must now enlist their old friends from Silas University to uncover the unknown supernatural threat and save humanity – including Carmilla's.
Inspired by the oldest vampire novella in history and one of the first pieces of literature to feature themes of homosexuality, Carmilla picks up where the YouTube web series left off. It's a revival that pays homage to the series while bringing a fresh and imaginative story for fans and newcomers to the franchise. This is perfect for fans of The Vampire Diaries and Twilight but has a much better love story at the heart of it.
This film is available on Amazon.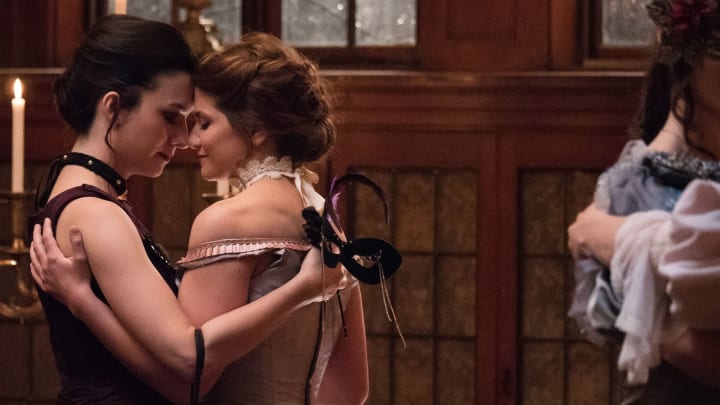 In From the Side (2022)
Two men in a gay men's rugby club must conceal an adulterous affair they unwittingly fall into before it leads to the collapse of the club's delicate social and political fabric.
First and foremost, I entirely respect Carter's dedication to this project. As he worked on so many aspects of this film, he made his mark as the auteur. Some aspects I really liked about this film were the cinematography and chemistry between the two leads. There were some other areas of the film that weren't my cup of tea, but this portrays the intoxicating and emotional consequences of a relationship built on lies and lust.
This film is available on Amazon, YouTube and BFI.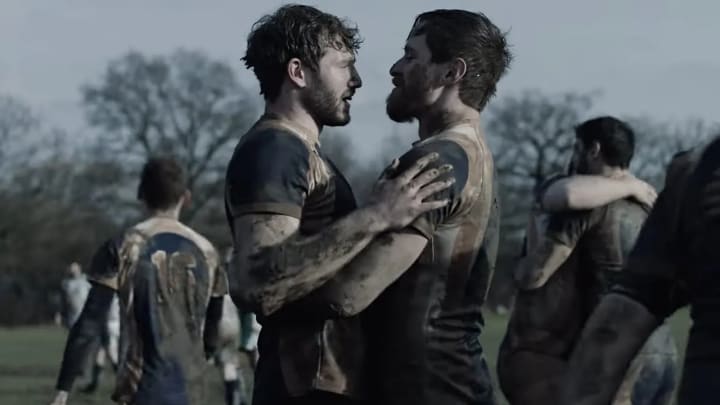 Bonus Mention: Handsome Devil (2016)
Ned and Conor are forced to share a bedroom at their boarding school. The loner and the star athlete at this rugby-mad school form an unlikely friendship until it's tested by the authorities.
Starring Fionn O'Shea (Dating Amber) and Nicholas Galitzine (Red, White and Royal Blue) this film offers all the familiar traits of a coming-of-age story with a refreshing take and surprising depth.
This film is available on Amazon, ITVX, YouTube, BritBox and Disney Plus.
Hope you enjoy these recommendations, and if you have any of your own you'd like me to watch and review, make sure you put them in the comments.
Reader insights
Outstanding
Excellent work. Looking forward to reading more!
Top insight
Expert insights and opinions

Arguments were carefully researched and presented
Add your insights