Pride in Asia: LGBTIQ+ Friendly Destinations
Asian pride is the cultural and political movement for LGBTIQ+ rights in Asia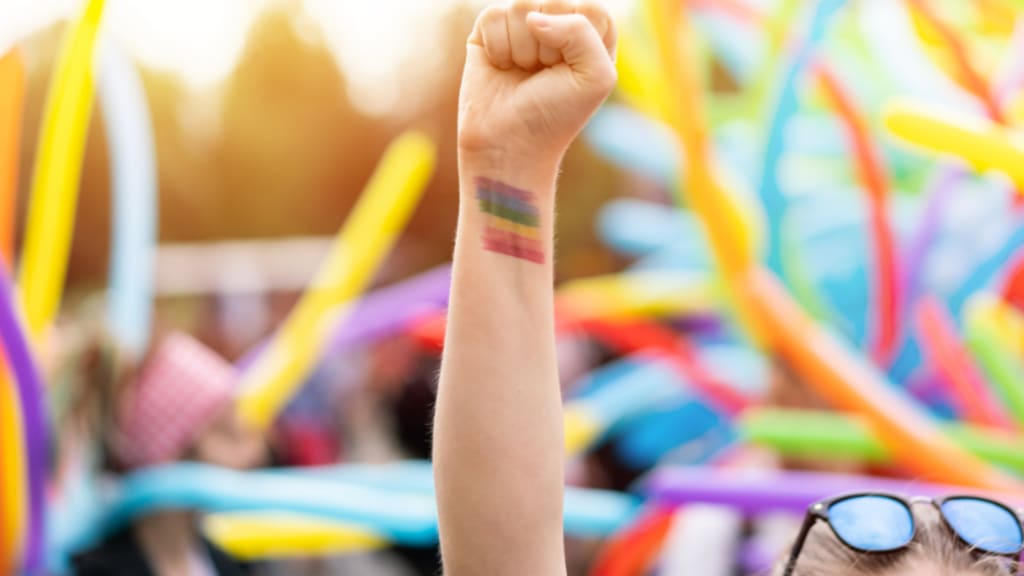 Asian pride is the cultural and political movement for LGBTIQ+ rights in Asia. Pride parades are a way to celebrate and show acceptance of sexual diversity.
In this article, we will be exploring some of the most LGBTIQ+ friendly destinations in Asia.
Some of the countries that have pride parades in Asia include Taiwan, South Korea, Thailand, Hong Kong, Vietnam, Indonesia and India.
In today's world of freedom and diversity, there are a myriad of LGBTIQ+ friendly destinations across the globe. However, there is arguably no better continent to find such destination than Asia. The following are 9 of the most LGBTIQ-friendly destinations in Asia!
There are many destinations across the globe that are considered as LGBTIQ+ friendly. However, there are still some countries that have not yet embraced the idea of LGBTIQ+ people and their rights.
In today's world of freedom and diversity, it is important for every country to respect the rights of all people and to provide them with equal opportunities. .In the United States, some states respect the rights of all people by treating everyone equally under the law. For example, in many states everyone is allowed to marry anyone they choose and gay couples may adopt children. Some states also provide free public education from preschool through high school. Some other countries treat people differently because of their race or religion. These countries
Taiwan
Taiwan is a diverse and tolerant country with a long history of LGBT acceptance. Taiwan Pride Parade is one of the largest events in Asia that celebrates diversity and equality.
Taiwan has always been an open minded country. The first gay bar in Taipei opened in 1971, and was followed by the first lesbian bar in 1979. In 1985, Taiwan became the first Asian country to include sexual orientation as grounds for discrimination under its constitution, which paved the way for same-sex marriage legislation.
2) Thailand
The Thai government is not happy with the idea of the gay parade and they have been trying to block it. But the organizers are not giving up. They are going to try to find a new venue for the event.
The organizers of Thailand's first gay parade, which was scheduled for June 2020, said on Thursday that they had been forced to cancel it because of pressure from officials and a lack of support from companies. The decision came after officials in Bangkok announced that they would refuse permission for the event to take place in the capital, citing security concerns.
"We don't know what we can do next," said organizer Patpong Jirapinyo. "It is not just about this year's parade but about all future ones."
3) India
India is the land of the free and home to some of the most diverse cultures in the world.
The Indian Pride March 2020 is a march that will be held on June 28, 2020 in Delhi. The date has been set as a tribute to Section 377, which was decriminalized by India's Supreme Court on September 6th, 2018. The march is organised by Queer Azaadi Mumbai (QAM) and will be attended by members from LGBTQ+, allies and supporters.
4) Singapore
Singapore is a very progressive country when it comes to LGBTQ+ rights. The government has been taking steps to ensure that the LGBTQ+ community feels safe and accepted in the society. In 2015, they passed a law that legalized same-sex marriage.
The Singaporean government has been making sure that the LGBTQ+ community feels safe and accepted in society by passing laws such as the gay marriage act.
5) Japan
Japan's parliament passed a law on Thursday to legalize same-sex marriage, which will come into effect in 2020.
The law was approved by the upper house with a vote of 119 to 40.
This is the first time that legislation for same-sex marriage has been approved by both houses of Japan's bicameral legislature.
It is also the first time that gay rights legislation has been passed in Japan since its post-war constitution was enacted in 1947.
Identity
About the author
With 35 years of success, the endowment of Travel Center lives on and is now one of the most trusted travel agents, taking people much further than the original short journeys.
Reader insights
Be the first to share your insights about this piece.
Add your insights