New Series Unwraps the Many Layers of a Young Gay Hustler
Dekkoo, a Gay Netflix, Streams Its Steamy New Series, Adam in Fragments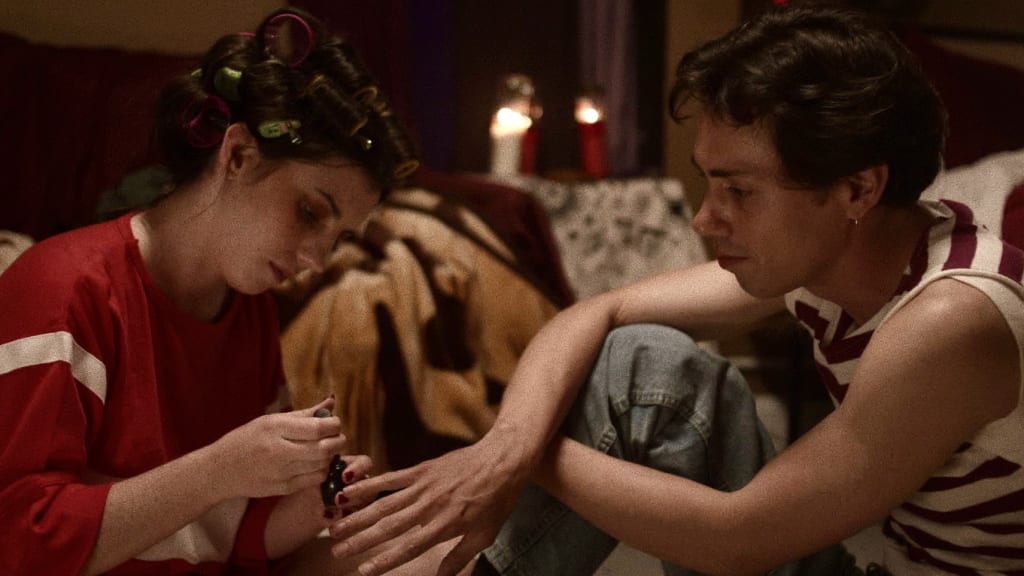 Keiva Bradley and Beau Swartz in Adam in Fragments
Adam in Fragments is a dark and gritty drama about a male sex worker navigating through the dangerous underground sex-trade in Los Angeles.
Beau Swartz, a Portland Oregon native now in living in Los Angeles, stars as Adam. Francisco Antonio plays Felix, Adam's terrorizing pimp and Keiva Bradley takes on the role of Lucy, the young and naïve aspiring adult film starlet that Adam takes under his wing. It is Adam's urge to guide and protect Lucy from Felix and the perils of the street that triggers much of the drama that ensues in the series.
Adam in Fragments is produced by Dekkoo Films and The Arbor Company and begins streaming on Dekkoo.com, a subscription streaming service dedicated to gay men, this Thursday.
"Most television shows and films about sex work either glorify the trade or exploit it," says the series co-writer and co-director Omar Salas Zamora. "In Adam in Fragments, we aim to examine the profession, not by sensationalizing it, but through exploring the main character and his interactions with drug dealers and johns."
Omar Salas Zamora worked with Calvin Picou to create the series. They drew inspiration from seventie's crime thrillers. "We incorporated that same coarse-grained aesthetic for a story aimed at a queer male audience," co-writer and co-director Calvin Picou explains.
Each episode of Adam in Fragments builds a new picture of Adam. In the series' premiere, "Crawling Back", Adam returns to his former life as a sex worker and quickly re-engages with his insideous clients.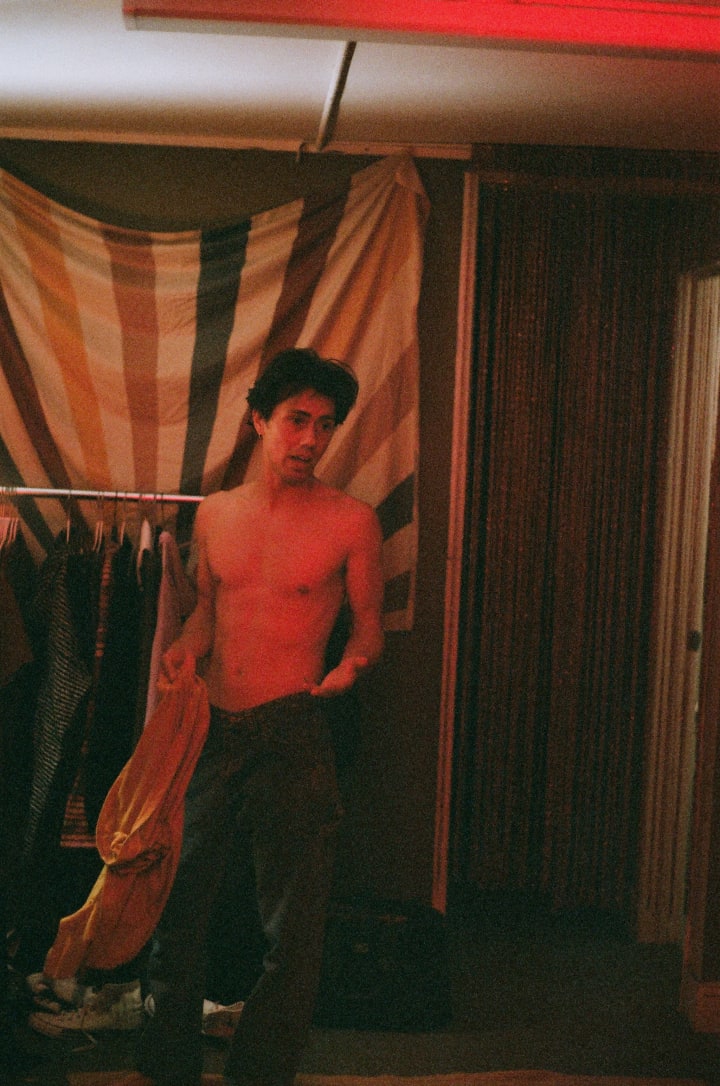 In episode two, "Meal Ticket", viewers meet Lucy and witness the burgeoning relationship between the girl and Adam as they prepare for another night of work. In the third episode, "One Hundred & Fifty", Adam is set up on a date where he meets a young hustler who opens his eyes to playing the sex trade by different, more lucrative, rules.
"In Through the Out Door" is the fourth episode in the series. It is where Lucy reveals the abuse she's endured at the hands of their pimp, Felix, and she and Adam begin planning their escape.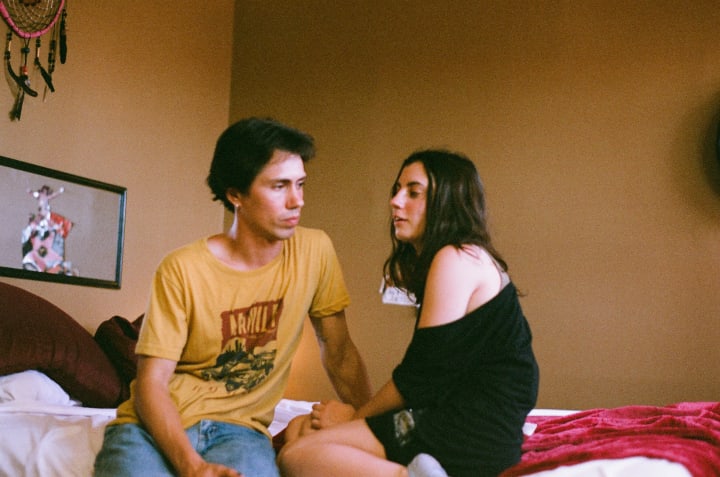 In the series finale, "Fear Eats the Soul," Adam struggles with the price he must pay for a safe and comfortable life off of the streets.
"Throughout the series, Adam remains enigmatic," says Brian Sokel, President of Dekkoo who executive produces along with Derek Curl. He selected Adam in Fragments as an exclusive series for Dekkoo.
"The moment viewers think they have a handle on Adam, they realize that they do not" he continues. "Adam's ability to maintain his anonymity by never getting too close to johns, pimps, drug dealers, and even viewers, allows him some level of control, and it makes the series a fascinating and almost immersive experience for the audience."
"Mainstream society will view Adam and the characters in Adam in Fragments as irredeemable," Omar Salas Zamora adds, "but these veterans of the underground are, in most cases, comfortable in their skin and together, they form something of a family unit. It is only when a fresh new face comes along, with unattainable dreams and false illusions about life, that chaos ensues. Adam's mistake is that he allows himself to become emotionally accessible to Lucy."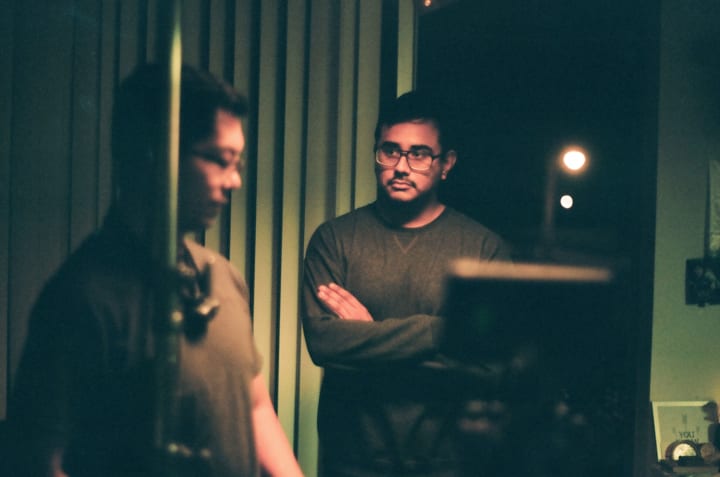 Adam in Fragments also stars newcomer Ryan Ruffing, and features supporting performances from Jonathan Miller, Nick Flaig, Joe Garcia and Tara Emerson.
"We hope viewers find the humanity in these difficult characters," Omar Salas Zamora reflects. "They're not heroes, villains, or victims. They merely exist."
Filming for Adam in Fragments was done primarily on the streets in downtown Los Angeles.
Adam in Fragments is available on Dekkoo.
Reader insights
Be the first to share your insights about this piece.
Add your insights