Lexie Bean Hopes to Change the Trans-Narrative with New Book
A Lot Between Mars and Venus for Non-Binary Author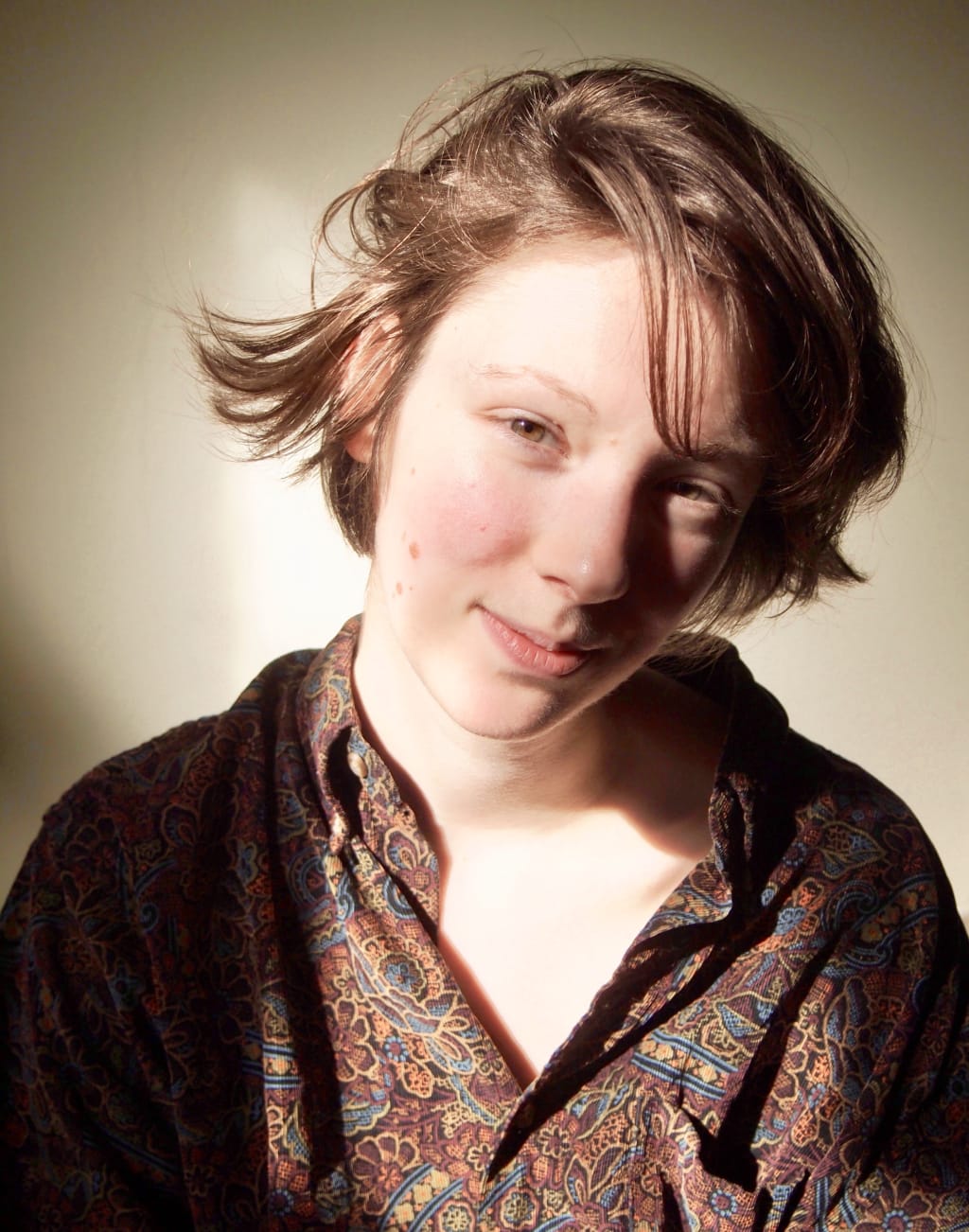 Photo by Llewie Nunez
Growing up in Michigan, Lexie Bean didn't have the vocabulary to classify a very fluid gender identity and used popular culture to establish an inner dialogue. "I'm like Mary-Kate Olsen. Those were the two options. You're either a tom-boy or a girlie girl," remembered Bean who designates as non-binary, assigned female at birth. But the overall conversation has moved forward, and Bean's Written on the Body: Letters from Trans and Non-Binary Survivors of Sexual Assault and Domestic Violence certainly does its part. Nonetheless as the dialogue still lacks, the author does at least have a better vernacular to feel comfortable in their own skin.
"In a very, 'Men are from Mars, Women are from Venus' sort of narrative, I believe there are more than two planets. Bean said. "I think there's an infinite number of gender options. So I identify as none of the above."
The scales tip based on the day in the life they are living. So if Bean traverses among those of the same gender multiverse, the feelings are pretty stable. "I don't think about it very often," they said.
But when among the binary majority, Bean can feel out of bounds. "There are moments where I forget how people might see me," said Bean. I will be like - who are you talking to. In that way, it's confusing because I forget, and I'm in my body all the time."
The slight can sometimes be intentional and that usually begins in the third person. "It's one thing to say somebody is being inconvenient because of their pronouns. But it actually ripples out to every other part of a trans existence. So if it's inconvenient to somebody's pronouns, is it inconvenient to include them in conversation around things like abortion, sexual abuse, access to certain sorts of jobs - anything related to being a burden," said Bean.
Bean singles out abortion for one. "So much of the conversation and resources are for people who identify as women," said Bean. "If you don't identify as that, you have to pretend that you do to have access."
On the other hand, going to the doctor should be free of pretense. Unfortunately, Bean typically has to educate the doctor along the gender spectrum, and they have been confronted with worse. Forced to explain nonbinary on one occasion, Bean was belittled. "He told me I had some sort of mental problem and should see a psychiatrist," they said.
However, it was a doctor (chiropractor) who helped Bean heal more than an aching back, and the adjustments altered both their personal and professional life. In an abusive relationship, back pain prevailed at bedtime. The doctor suggested that Bean was making themselvesf "small" and shrinking down was a form of childlike protection. "I was sort of in denial about making the full connection," Bean said.
Eventually the patient aligning with the diagnoses, the account became part of Written on the Body, and Bean was among those who benefited. Aside from severing the relationship, the breakdown had the pain falling piecemeal. "Healing all of myself at once felt overwhelming so I had the idea of healing myself one piece at a time," said Bean, who had the 2018 novel published by Jessica Kingley Publishing.
At the same time, letter format implies that readers aren't meant to go it alone. "When you write a letter, it's a relationship," Bean said. "It's a form of outreach."
The original compilation process followed suit. Friends and several online postings by Bean ushered in content, and once bound, Bean felt less alone.
Isolation common to any survivor, Bean feels the trans community suffers alongside the morass of female victims. "As someone who was assigned female at birth, but doesn't particularity identify as women, I feel like I have to claim womanhood in order to speak as a survivor," they lamented. "So I think the book as a whole offers an opportunity to paint the narrative of who experiences violence."
Less dramatic but just as worthy is the 2020 publication of The Ship we Built. Recognized as a best book by Autostraddle and Kirkus Reviews, the young adult novel is about a young transboy navigating gender issues, and contains a simple message. "It's about the importance of there being at least one person who sees you and understands you," Bean revealed.
A completed screenplay has also sprung from their vision, but Bean also lives on the other end of the pen. "I was recently in a non-binary supporting role in They/Them/Us," said Bean. "The film won for best feature comedy at the San Diego International Film Festival and best low budget film at the Paris Independent Film Festival," said Bean.
In accordance, they believe marginalized communities should get priority to play those roles, but being typecast always looms. So Bean finds that the same story arc usually prevails, and characters become a vehicle for some greater understanding. "Oh, I'm the educator in this scene," said Bean. "It always comes back to my gender. But I would also love to be a transperson in a film where I'm navigating things that are not about being trans."
Of course, in real life the journey can't always be avoided. "I want to keep practicing being ok with myself," Bean asserted.
Good company always helps and Written on the Body continues to deliver. Just in the past year, the author has spoken to at least 40 schools and community centers, and thus given Bean the chance to help signal the call. "The book is a kickoff for something even bigger," Bean said, and hopefully many of the challenges transpeople face can finally start getting the boot.
Reader insights
Be the first to share your insights about this piece.
Add your insights