How a Trans Woman Helped Me Get In Touch with the Feminine
A Playlist Tribute to Trans People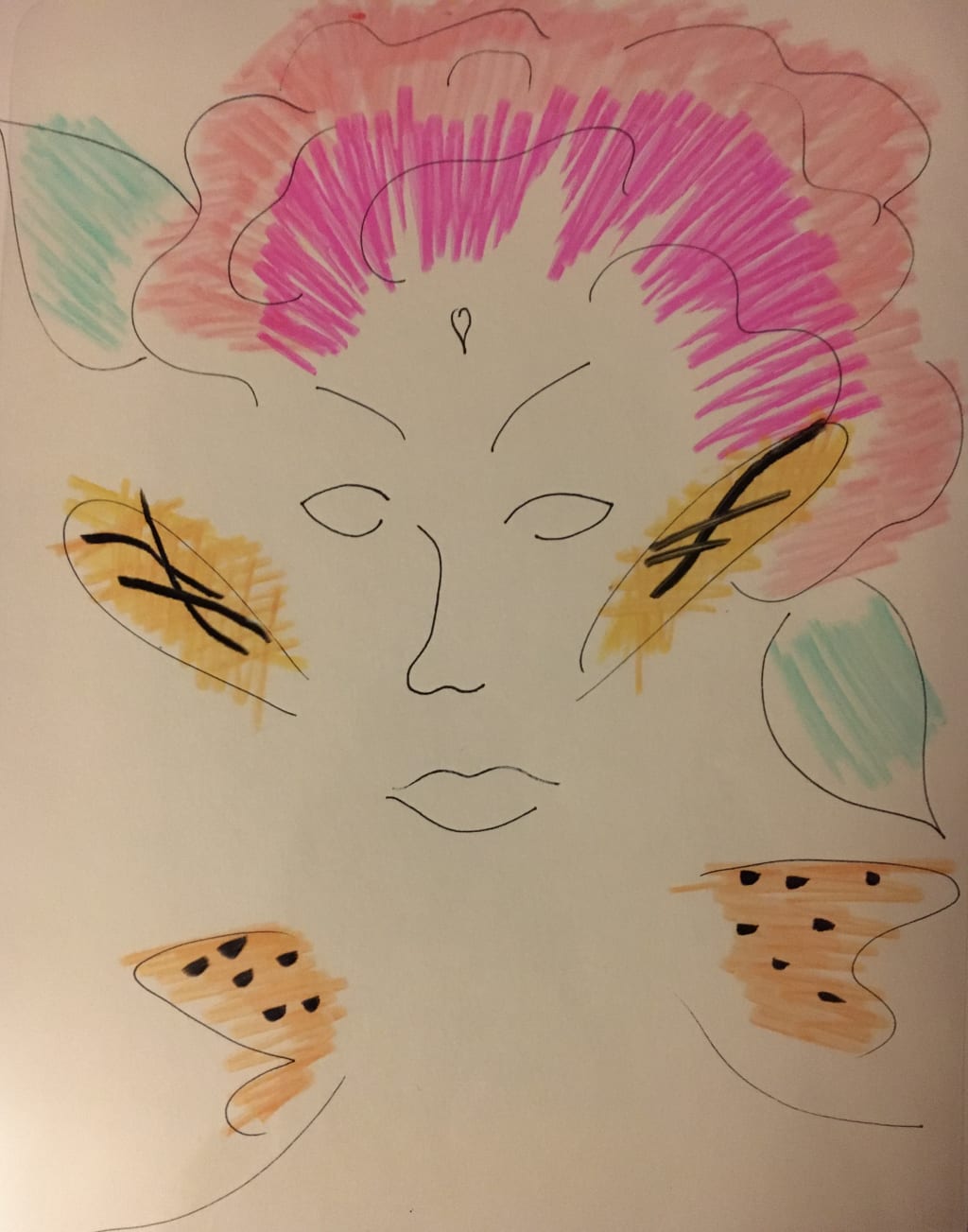 EXPLICIT LYRICS WARNING
In the summer of 2000, I was living with my first girlfriend in the small city of Richmond IN. I had just graduated from Earlham College, where we met, a Quaker liberal arts school of 1000 students that was both a place of limitations and, full of possibility. As a school, we prided ourselves on being an open minded and welcoming community, but like everywhere, prejudice finds its way in and establishes a foothold. I had spent my sophomore year writing an editorial column on race relations for the school paper. By my senior year I had been the leader or coleader of almost every student group that represented marginalized communities- BLAC, the Multicultural Alliance, Women of Color and the Womyn's Center. The only group that I belonged to and did not lead at some point was Rainbow Tribe. I had not gotten my footing there and was still discovering what loving women meant to me. I had not fully found my voice but music gave me the words.
The first person I met and be friended when I arrived at college, optimistic and full of promise, was a transgender woman (we'll call her R). With narrow hips, short skirt and a wide smile, she approached me and introduced herself. Indeed, she was my introduction to a new life. We were fast friends, both quirky with the same likes and interests. I would sit in her room as she tried on dresses and we listened to Enrique Iglesias, singing along to "Experiencia Religiosa" like we were backup singers. She was Latin X, and Spanish has a deep place in my heart, so sharing Spanish music with someone who reflected me, bonded us even more. It was a religious experience being seen and recognized by someone and looking back at them in the same way. I am not trans but much of my journey as a queer woman is beautifully and indelibly marked by my interaction with, and experience of being around trans people. The kinship forged with this first friendship with R has lingered like the music.
I was deeply impacted by The Brandon Teena story and the film Boys Don't Cry, both of which I saw early in my time of coming out. I can still remember so vividly the fear and panic around at that time as I watched the movie in the dark early morning hours, alone in my studio apartment with the lights off, and sat paralyzed like I was watching a horror film. It was a horror. The idea of meeting with violence because of who I was or who I loved was a terrifying idea. I saw so clearly the plight of trans people and my empathy for them has only strengthened as I have seen violence continue to be perpetuated against them. What is more, that this violence is so often dismissed or worse, accepted, is outrageous and remains a constant concern to me. If I can be an advocate and ally, I feel called to do so because they are so close to my heart and are in many ways still marginalized from the LGBTQIA community. I think of Marsha P. Johnson and what she contributed to the movement and the fate she met with, and I am compelled to keep trans people firmly in my mind. We are all in this trouble together and these sisters and brothers have helped me find my own way.
I won't talk about each song on this playlist because if you haven't heard them, or if it has been a while, I think it's best to hear them fresh because they speak for themselves. They are all songs that unleash anger and fear and speak to what it is to fight for survival in a world that prefers we did not survive. This music is unabashed. Because sometimes you have to say it how it has to be said, holding no punches, not giving a**** about how it's taken.
We begin this mini-playlist with "Leviticus Faggot." The powerful combination of hard hitting spoken word with the funk of Blues from a six piece band, harmonizes for an explosive song of protest and pride. From "Boyfriend" to "Soul Searching," Meshell Ndegeocello confirmed the queer spectrum of possibility, of being who you are and loving who you love (including yourself), in whatever form that may come.