A Good Citizen
Having the best qualities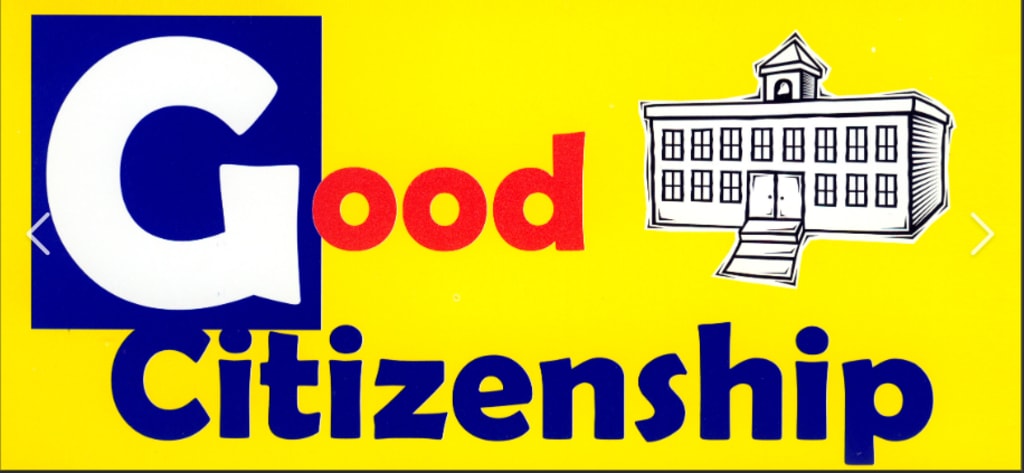 The Great Qualities of a Good Citizen
There is an abundance of good qualities that are necessary for a person to be a responsible, respectful, and resourceful citizen. An individual who possesses these qualities, means to be a caring and giving citizen in the community, nation, and world. However, being a good citizen goes beyond the three R's, a person must also be honest and helpful. The two virtues that should be followed religiously without a second thought. These are qualities that I feel are imperative in being a good citizen and doing what you believe is right
Honesty is a vital asset to good citizenship. One must always tell the truth no matter what the circumstances may be as lying can lead to despair. A person should never take things that don't belong to you, in other words, never steal from anyone or any place, as everyone must obey the laws of their country or jail time will be in order. Ethics is very important to have. Attaining ethics and strong morality are key in showing honesty in who you are and what you believe in. This being a gracious individual who takes responsibility for his or her own actions, something President Abraham Lincoln took pride in and followed for the rest of his life, hence the nickname "Honest Abe". An honest person never gets entangled in despicable activities initiated by morally-deficient people. This should apply at home, school or in the neighborhood as the consequences could be dire.
Honesty is one of if not the most important virtue, as is to not break any rule and regulation, be disciplined, be truthful, be punctual, well-mannered, and help others. This is mandatory when summoned to jury duty or any court case. Therefore, honesty is crucial and highly beneficial in real life. It is not a product which one can buy or sell; it is a fantastic habit that can be obtained through practice and self-motivation.
Being helpful to others is also a very important characteristic of a responsible citizen. Everywhere around us, there are people in need of help. Helping poor people in soup kitchens and donating clothes and toys are great ways to be a good citizen, and the less fortunate should never be made fun of. However, it should not be a person's primary focus. Helping should extend to friends, family and neighbors. One must have a good attitude about everything you set out to do and never do anything begrudgingly or look for something in return unless the person says otherwise.
It takes heart to be helpful which will lead to good citizenship. For example, carrying a heavy package for a pregnant woman or returning someone's dog who broke free is being a helpful citizen. A person should respect their elders, never talk back to them and aid them in anything that can be done. One should take pride in their community and help keep it clean. Finally, a person should be helpful in school and be dedicated to learning and caring about their future in order to set ambitious goals that can be achieved in the future.
Overall, honesty and being helpful are traits of good citizenship that should always be observed. Honesty means to be truthful for a person in all the aspects of life and never hurt anyone through lying. Being honest helps a person gain the trust of everyone that comes in contact, and at times blessings of power or prosperity may happen. Being helpful is to provide your services to people who need it through selflessness and wholeheartedness. The job of being a good citizen is through loyalty and the drive to follow the idea.
About the Creator
Historian, Linguist, Author (Voyages of the 997 & The Method Mission), YouTuber/TikToker (Master Mojo) and now Vocal writer enjoy and critique my writing as please.
Reader insights
Be the first to share your insights about this piece.
Add your insights