What The "Hemp"?!
Drink Your Cannabis!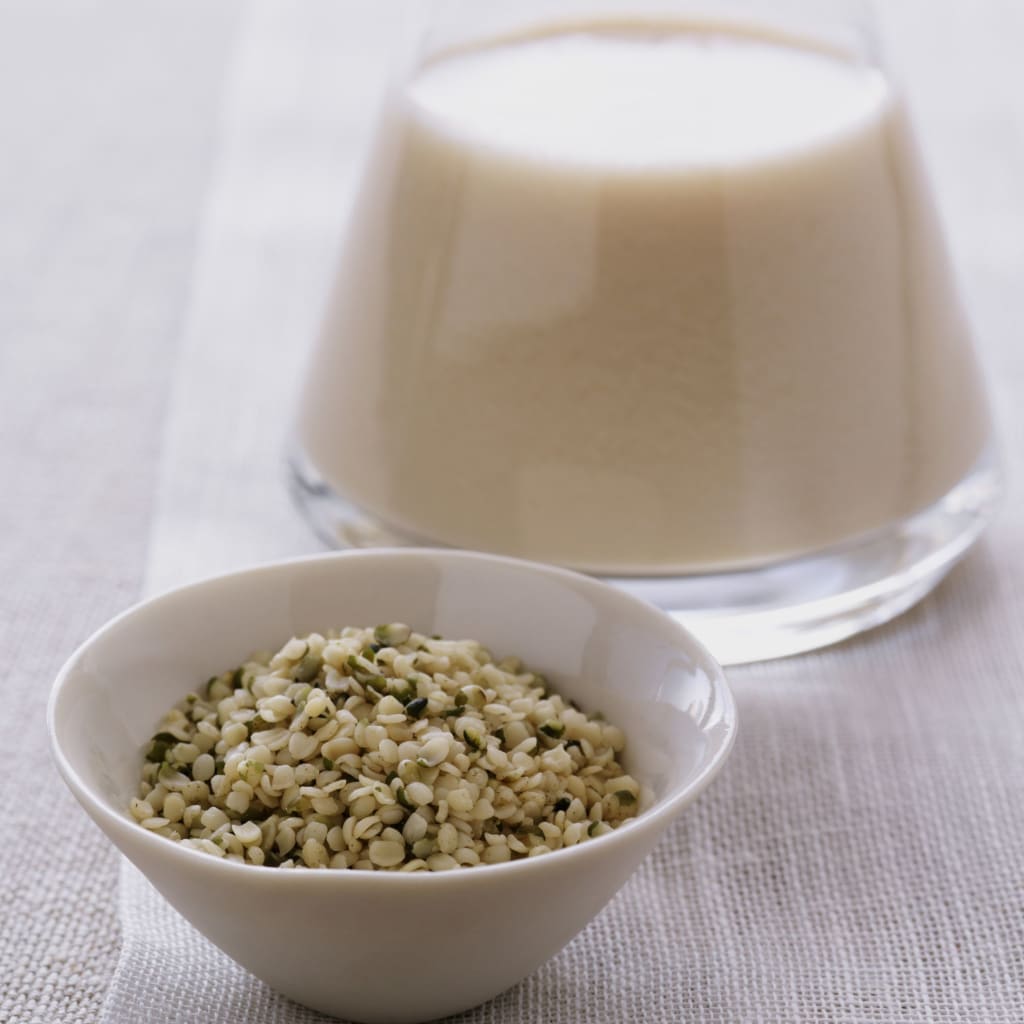 Photo credit: The Spruce Eats
As a cannabis lover, I enjoy learning the new methods I can consume the greatest plant grown on Earth [in my opinion].
As many non-dairy alternatives are trending with almond, soy and coconut milk, hemp seeds has joined the non-dairy craze.
Hemp milk is a plant based alternative to cow's milk. It has an earthly flavor with a creamy consistency depending on your desired thickness. I like my hemp milk with a creamy texture between to heavy cream and whole milk.
The new hemp craze has half the sugar cow's milk contains. Hemp milk has about 30% of calcium, vitamin D and vitamin B12. Hemp milk contains about 10% of vitamin A & E and ten essential amino acids.
Hemp milk is created by blending water with the seeds of the hemp plant, Cannabis sativa, which also produces marijuana.
I like hemp milk as a non-dairy alternative because it's naturally soy, lactose and gluten free. Hemp milk has a lower allergy risk compared to almond milk. Additionally, hemp milk is easily digestible.
Here's a few beneficial properties hemp milk has to offer.
This post may contain affiliate links.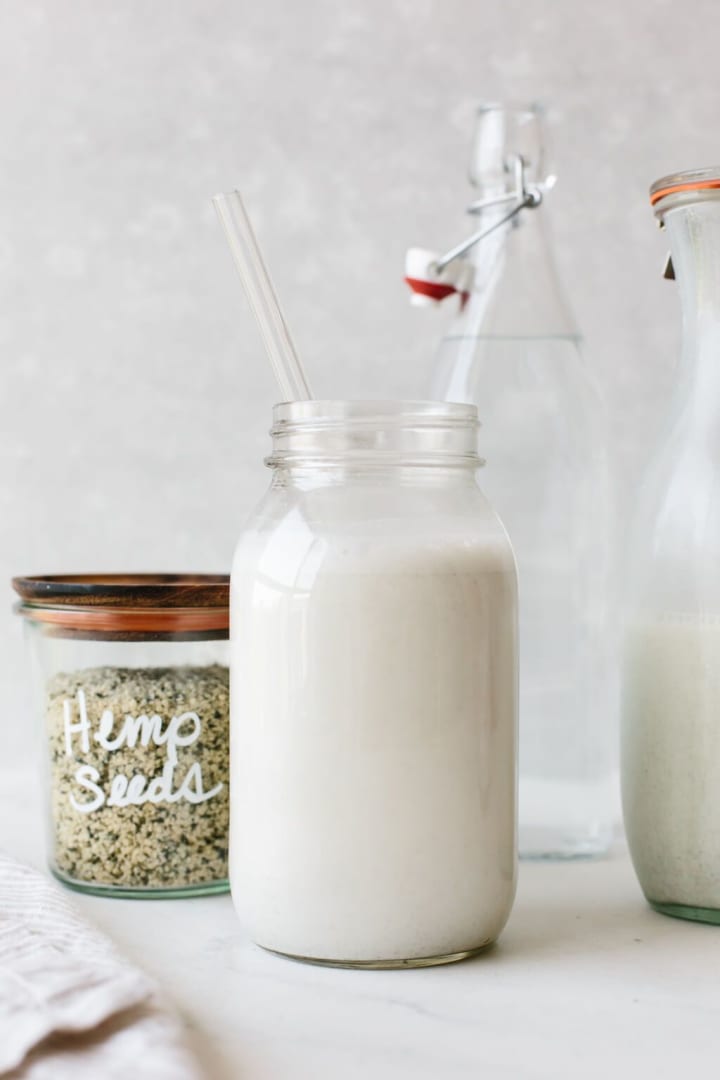 Hemp milk has essential nutrients.
Hemp milk is nutritious, filled with proteins and healthy fats.
The milk alternative has as few calories as skim milk which means less carbohydrates.
The cannabis non-dairy alternative contains unsaturated essential fatty acids, like linoleic acid, also known as Omega-6, and alpha-linolenic acid, also known as Omega-3.
Omega fats help improve and rebuild body tissue and membranes within the body. Omega 3 and Omega 6 can reduce inflammation, aging and good skin health.
According to Healthline, a study with twenty participants with eczema [consumed hemp milk] saw improvement in skin irritation and dryness.
Another study with four thousand women who consumed hemp milk didn't experience dry or scaly skin unlike participants who didn't consume hemp milk or fatty acids frequently.
Hemp milk improves your cardiovascular system.
Hemp milk is high in arginine. Arginine is an amino acid needed to create nitric acid.
Hemp milk helps against heart disease in various ways.
Arginine can soothe blood vessels, lowers risk of heart disease and promotes healthy blood pressure. The non-dairy alternative is a great source of phosphorus, potassium and zinc.
Hemp milk is low in saturated fats and cholesterol. It is high in polyunsaturated fats which are good for healthy heart and brain function.
Hemp seeds are rich in arginine, an amino acid that creates nitric oxide. Nitric oxide helps relax blood vessels and blood pressure.
Make hemp milk at home!
Hemp milk is trending along with non-dairy alternatives like soy and almond milk, so hemp milk may be a bit expensive.
You can opt to make your own hemp milk at home to cut the costs.
Use 1/2 to / cup of raw hemp seeds with three to four cups of water at high speed in a blender. Blend until smooth.
Add vanilla, a dash of Stella Bistro Foods Autumn Flair Sultry Spice and honey for taste.
Strain through a cheesecloth into a bottle. Enjoy your hemp milk in your lattes, coffees and breakfast cereals for five days.
Note that when you make hemp milk at home, your hemp milk version will lack vitamins and minerals compared to hemp milk varieties available at your local supermarket or grocery store.
Enjoy my hemp milk recommendations!
Unsweetened hemp milk is a low FODMAP food, a low carbohydrate diet for sufferers of GI disease like irritable bowel syndrome and intestinal bacteria overgrowth.
Want to make hemp milk at home?
You will need hemp seeds to make hemp milk in the comfort of your own home. I've used the following brand of hemp seeds to make my hemp milk at home.
A perk of hemp seeds? Hemp seeds are a super food for raw foods and no pesticides are needed to make hemp milk.
Hemp seeds have a taste crossed between sunflower seeds and pine nuts.
Another perk of hemp seeds is that they don't break or split in hot beverages!
The perk of making my hemp milk at home is that I can make it at home at any time because it takes as little as one-half cup of hemp seeds. Buying the hemp seeds are cost effective for me due to hemp milk in my local grocery stores and supermarkets are a bit expensive.
Whether you purchase your hemp milk at your local grocery store or make it yourself, enjoy your hemp milk and health benefits it supplies!