The Medical Cannabis Breakthrough in 2018
Medical Cannabis Breakthrough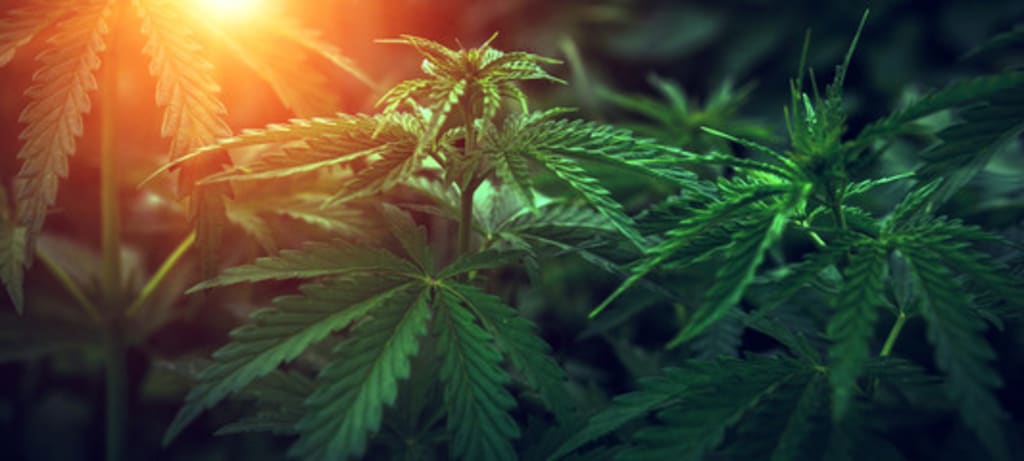 Medical cannabis is known to have contributed greatly to the growth and development of "cannaindustry." Most recent studies show that the cannabis business has the capability of creating more jobs compared to the manufacturing industry come 2020.
It is expected to become more popular due to the changes by the government as well as the inevitable momentum. Also, it is good news to patients, as medicinal cannabis has the potential of treating cancer, insomnia, and chronic pain among others.
This means that the demand for hemp will increase. Thus, existing farmers will grow more of the plant and other new farmers will join the industry. Fortunately, farmers can get hemp seeds via online dispensaries where they can place their orders and have them delivered on time. The dispensary has varieties of seeds and strains, including auto-flowering seeds, feminized seeds, various types of strain, etc.
For that reason, cannabis will benefit the whole economy. The medical breakthrough for medical cannabis is discussed under the following predictions:
Cannabis as a Cure
Many individuals believe that medical cannabis can help ease symptoms of inflammation, and relieve nausea and pain. However, they do not think that it can also be used to cure illnesses. In the past, there has not been a breakthrough in curing diseases.
Therefore, researchers are investigating into what medical cannabis can achieve in 2019. One courageous prediction is the probability that it can cure a wide range of diseases, like cancer.
It is claimed that THC can help slow the growth of certain kinds of cancer cells. In some cases, it can be able to cause the death of the cancer cells. Also, some studies show that cannabis can prevent the spread of certain kinds of cancer cells.
More recent studies also found out that both CBD and THC improved the efficacy of chemotherapy drugs used to treat leukemia. The use of CBD and THC alongside chemotherapy shows better results as compared when chemotherapy was used alone.
It involves the first dose of chemotherapy and then the cannabinoids. This way, there will be a significant improvement in overall results as compared with the dangerous blood cancer cells. Also, cannabis helps in preventing side effects like vomiting in cancer patients.
The early clinical trials assessing the contribution of cannabis in treating cancer had been carried out while more research and clinical trials are planned. However, it was found out that it is not advisable for a patient to rely completely on cannabis as a cancer treatment. It should be used as a treatment combined with other medications. Cannabis can also be consumed through a dry herb vaporizer.
People may find difficulty in seeking medical attention.
Doctors have expressed their worry about the possibility of cannabis being widely accepted. It is more available than in the past. Therefore, many people can use it for their medical issues and may forgo seeking doctor's consultation or examination.
This is a serious matter as individuals might self-medicate using cannabis. In fact, this problem has been seen in states that have permitted recreational cannabis.
To counter the above, 2018 has brought awareness campaigns to inform people about seeking a doctor's attention in case they are sick or have issues. It is advised that you only consume cannabis when you have a certain medical issue and your doctor should have agreed to its use as will aid your recovery.
An Increase in Brand New Strains of Medical Cannabis
More devoted cannabis companies and pharmaceutical companies will start competing as they utilize medical cannabis for their products. Companies selling vapes have also become quite dependent on cannabis as various types of cannabis strains can be consumed using a vaporizer as well. They will start experimenting to find out the effects of certain cannabis strains on certain problems.
This will result to brand new cannabis products. Thus, cannabis users will have wider consumer choice because of varieties.
Treating Sick Animals
It is claimed that more pet owners are now turning to cannabis-based products to treat signs of sickness from their furry pets. These products can be extracts, edibles, or ointments. They are known to help treat arthritis, seizures, anxiety, and cancer in animals.
However, veterinarians are unwilling to recommend these products, as there is not sufficient evidence which supports their effectiveness and safety. As a pet owner, you are advised to be careful and can seek veterinarian advice before you purchase them for your pet.
Conclusion
Medical cannabis has a lot to offer to the economy at large. Its properties are meant to help in treating human beings, as well as animals. It can help treat cancer, epilepsy, and other diseases.
Also, it is known to be useful in the production of products meant to combat symptoms such as chronic pain and seizures. This is beneficial to many individuals, as it is claimed that a greater percentage of the population is struggling with pain-related issues.
You can easily get your hands on cannabis and related products (CBD) from medical cannabis dispensaries like CBDSense, and many more.