The Edible Epicurean
Canna-Infusion Parties in Colorado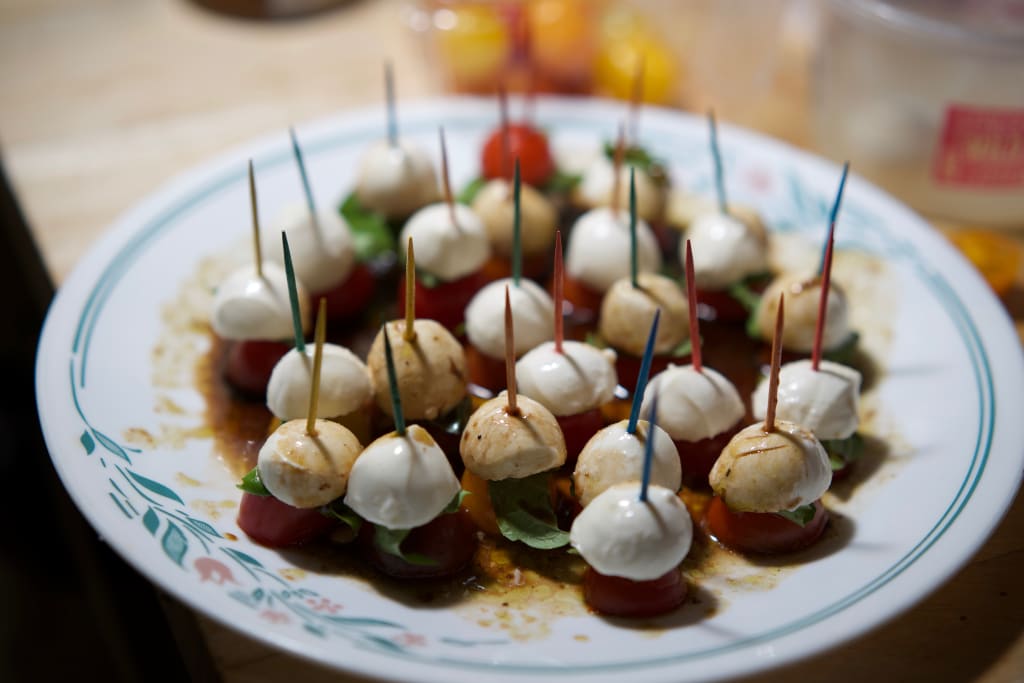 Mile High country has upgraded from wine tasting parties to canna-infusion parties, where you can have a sampling of homemade edible wonders from Thai curry soup to sweet potatoes with pecans. The latest trend in Denver cannabis culture brings delight to all the senses with a variety of gourmet goodies.
The key to a successful canna-infusion party is to have bite-sized delicacies served throughout the evening to pace the effects of the marijuana. For more discerning individuals who have outgrown simple brownies and cookies, a canna-infusion party allows participants to enjoy morsels of succulent cuisine.
Guests are first offered to cleanse and moisturize their hands with a cannabis based sugar scrub which leaves a silky feel to the skin. Then they are served a caprese salad topped with basil, sprinkled with canna-oil and balsamic vinaigrette. The next course is a Thai coconut curry soup with potatoes, tomatoes and a touch of cilantro. After savoring the sweet and spicy sensations, our host brought out a roasted sweet potato casserole sprinkled with crunchy pecans. While indulging in our canna courses, slices of mangoes were offered to heighten the psychoactive effects in the dishes.
By the time we finish the third tasting, it is time to cleanse our palettes with rhubarb/strawberry compote poured perfectly over vanilla bean ice cream. A healthy mix of toasted seeds and nuts are dusted on top. By the time, we reach our next course, we are feeling content and relaxed. Non-cannabis foods are also provided throughout the evening, such as guacamole and chips and buffalo chicken wraps to coat the stomach. The portions of canna-infused food are small so that our euphoria is steady and even keel.
I was particularly excited about the next dish - marijuana latkes with a sour cream and lox spread. Not exactly like my mom makes them for Hanukkah, but delicious nonetheless. Finally, for dessert, we are treated to MJ infused Irish coffee bars, a chewy blondie with a hint of Bailey's Irish cream.
In order to create a mellow vibe, the cannabis tasting soiree should be limited to about 10 to 12 people. It's preferable to have an intimate setting, where people feel comfortable, especially for marijuana newbies. These types of parties may be preferable to those who are allergic to smoking flower or who simply do not like to smoke.
Bringing out the bong and the Cheetos may be fine for a group of youngsters. A cannabis infusion party is tailored to a more mature crowd that wants to enjoy an elegant culinary experience with friends in a private setting. For marijuana veterans and newbies alike, canna dinner parties at home is the growing trend for edible epicureans.