Teeth clenched, eyes closed, head bobbing
Mandarin Cookies will get you talking with a euphoric, energetic high that will feel like the first time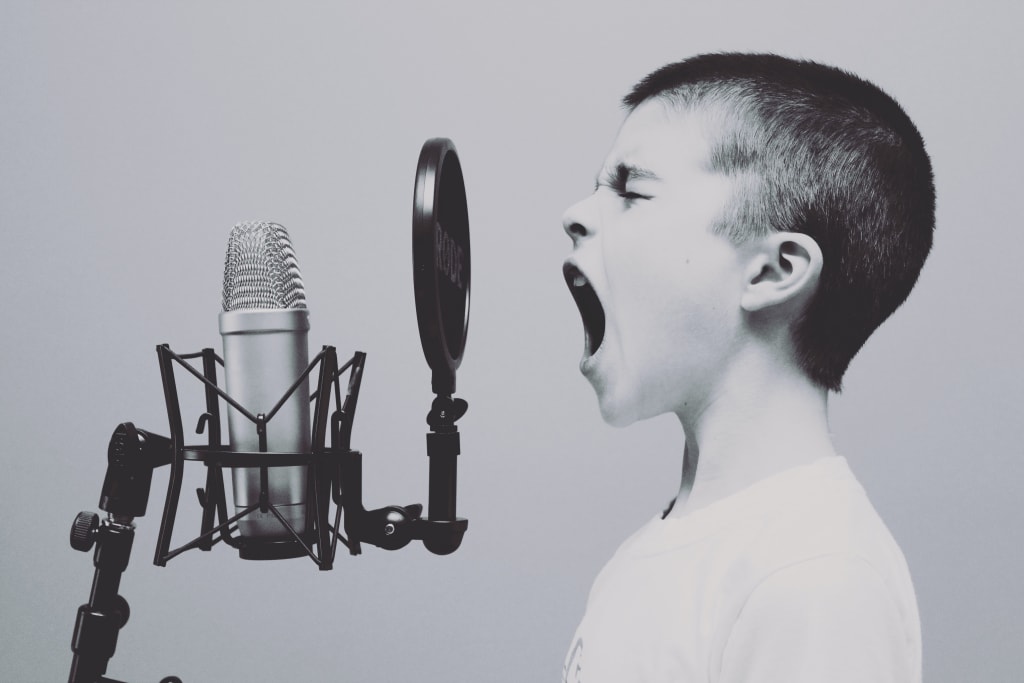 Jason Rosewell/Unsplash
I have been wanting to write professionally about weed ever since I received my medical cannabis card. That was in 2015, and I have authored a few marijuana articles here and there that landed paychecks.
I wrote a paid article about CBD for Real Stoned Times. I love the name of the publication. I also have written several stories about marijuana for Healthline, where I worked two years as a writer. "Colorado marijuana engineered to get you higher" was one of my most popular headlines.
But as of late I have been putting off actively pursuing writing gigs about weed. Not only because I am busy (I write primarily for NewsBreak covering Denver local news) but also because I have been discouraged.
I've gotten to the second or even third step in interviews with a couple of national weed publications. But I never seem to land the gig.
Too old to write about weed?
I figure maybe I am considered too old to write about weed. Not hip enough. But I don't think people are concerned about a weed writer's hipness. They're more interested in hearing about great strains and their medical benefits. At least that's what interests me most about weed.
I have been aiming to write a weed story for Vocal here and there, but I never get around to it. Tonight, after smoking some Mandarin Cookies bought from the LivWell in Denver-Central Park, I feel motivated to at least start writing.
This is some good weed. I paid the member award price of $39.99 plus tax for a half. I am rocking out to Amazon Music while my noise-canceling headphones on. Picture a geek gritting his teeth, smiling, eyes closed, and sort of doing a Stevie Wonder thing with his head.
Strain uplifting, motivating
This is a silly strain. I basically just want to dance, but I must write something. I want to write at least one story per week for Vocal. I mean, why not? I might learn something new.
I have been delaying getting my Colorado medical card. Currently, I have an Illinois medical card which doesn't do me much good here. With a medical card, you don't pay the outrageous 25 percent tax on your weed. You also can possess more and even grow your own.
My doctor is a huge proponent of my cannabis use. She prefers I would vape it or use edibles. She doesn't like how my heavy pot-smoking habit leaves my voice gravelly.
She loves, however, the effect it has on my mood. She even observed once that I responded especially well to blueberry headband strain. They say that one's good for depression. They say that about Mandarin Cookies, too.
I am lucky to have a doctor who supports my cannabis use. I am one of those people who pretty much smokes all the time but does not come off "stoned." I like to say it just slows me down to the same speed as everyone else.
What kinds of pot stories should I write?
I like writing. It's like building something. You build something from scratch every day. My ideas start on paper, always, before moving to the keyboard. There's something about scrawling out ideas with a Paper Mate Flair on paper. It seems to activate my mind to sit down at the keyboard and write on a particular topic.
This article is a writing exercise called mapping. You jot down thoughts on a topic and see where it takes you. Just make sure it takes you somewhere.
I still am trying to pin down what kinds of things people want to know about marijuana. I'd like to know more about Delta 8, for example. I bought a Delta 8 pen and loved it. I wrote about that for Vocal. You can read that story here.
I will wrap up this exercise in mapping. Maybe I should ask my readers – all seven of them – what they think I should write about.
Testify. Weed works miracles. This is the first Vocal story I've written in months. All thanks to Mandarin Cookies. And it tastes nice and citrusy on the exhale. Next strain review: Banana Zkittlez.
strains
About the author
I am an old-school journalist with more than 30 years of experience. Here at Vocal, I write mainly for Potent, Vocal's cannabis magazine. I have a PTSD diagnosis and a medical cannabis card. I specialize in health reporting.
Reader insights
Be the first to share your insights about this piece.
Add your insights