Talking to Your Doctor About Medical Marijuana
It Can Be Easier than You Think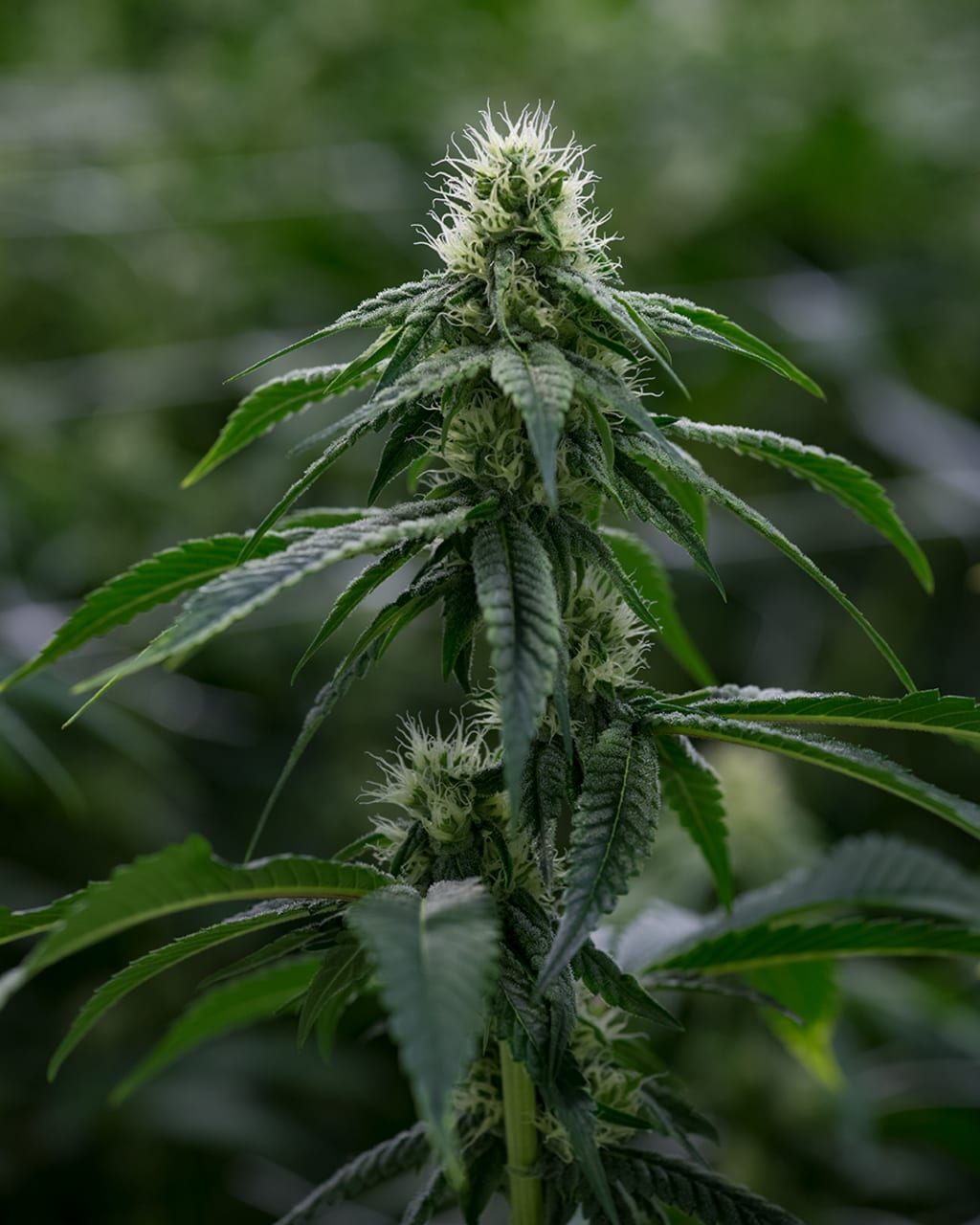 THC Design's Future Berries (above) is an indica-dominant strain that many medical marijuana patients consume to help manage medical conditions such as chronic and acute pain, sleep disorders, and anxiety. This California estate-grown cannabis was also cultivated using Oregon Tilth Certified Organic standards, sustainable water and energy-efficient practices, to bring patients the cleanest, reliable product. 
For more than half a century, Americans have been told one mistruth after the other about marijuana. However, as the country is becoming more educated about cannabis, what it is, and how the plant can play a role in improving overall health and wellness, Americans' understanding of marijuana is changing.
In fact, today, more than two-thirds of the country already passed responsible medical marijuana laws and more than 82% of Americans support legalizing medical marijuana.
As Baby Boomers continue to grow wiser, many of them are turning to cannabis—a plant scientifically proven to be less harmful than alcohol and tobacco (two legal substances under federal law)—to help improve their brain function and overall health and wellness, to decrease consumption of powerful prescription painkillers, and to stay active in the workforce.
More of the Silent Generation—the generation sandwiched between the Greatest Generation and the Boomers—is also exploring medical cannabis for the same reasons. More and more of them are also turning to cannabis as a viable medical alternative to help manage and treat a variety of conditions such as managing pain, migraines, epilepsy, ADD/ADHD, PTSD, depression, Crohn's disease, appetite, Parkinson's, multiple sclerosis, fibromyalgia, complex regional pain syndrome (CRPS), arthritis, lupus, autism, Irritable Bowel Syndrome, nausea, reducing inflammation, and anxiety.
However, many are finding themselves stumped as to how to start the conversation with their general practitioners. After talking with countless of THC Design seniors and Boomers, we created a list of tips to help navigate this important first step in the process: talking openly with your doctor about medical marijuana.
Qualifying Conditions
Before talking with your doctor, you will want to know if your medical conditions qualify you for a medical marijuana recommendation.
Do your homework.
Take the time to understand your condition and how medical marijuana may help you. Don't be afraid to bring articles or documentation to your doctor's office explaining and supporting your reasonings and experiences.
Be your own best health advocate.
No one can help keep an eye on your own health more than you. Openly tell your doctor that you would like to explore medical cannabis as an option.
Be prepared.
Talk openly with your doctor about your condition and why you think medical marijuana may help you. Bring any relevant medical records related to your condition and symptoms to your doctor's appointment. It is wise to share as much information as you can with your doctor, and there are a ton of great websites and materials out there that will help get you started. Go over a list of terminology so you won't be stumped by any of the lingo, it's another pro-move too.
Not all doctors are created equal.
Some doctors will be more open, more educated, and more up to speed on the latest medical marijuana research than others. Ask your doctor if he or she has taken any educational programs or workshops on medical marijuana.
Be honest and direct with your doctor.
Your conversations between you and doctor are private. There is nothing wrong or illegal about exploring medical marijuana as an alternative medical treatment. These conversations are are also protected under the law, and physicians are accustomed to patients making suggestions about their treatments.
Continue to ask questions.
Talk to your doctor about what ailment you are trying to treat or what consumption method are you thinking of using (flower, vaporizing, topicals, pills, tinctures, etc.), along with what dosage and the different type of strains of cannabis are used to treat different your condition to ensure your find the right match for you.
Ask for your physician a recommendation.
If your condition qualifies, you should be able to obtain a doctor's authorization and obtain a medical marijuana card to help treat your condition, so you are able to legally visit a cannabis dispensary near you and purchase a variety of medical marijuana products.
Know you have options.
If your physician for some reason isn't comfortable writing a medical marijuana recommendation, ask ask him or her for a referral to another physician or clinician who is. Medical cannabis practitioners can also be identified through sites like the Medicinal Marijuana Association.
Obtain a medical marijuana card & head to the dispensary.
Prior to heading out to the dispensary, you will need to show proof of residency, that you have an eligible condition, and that a doctor signed your medical recommendation, so you can obtain a medical marijuana card.
Once you have your medical marijuana card, you are ready to head to the dispensary and start exploring how medical marijuana may help you improve your overall quality of life. Most doctors want you to be as healthy as you can be, so while you may find it difficult starting that initial conversation, once you do, you'll likely find yourself on path to better health.
Ryan Jennemann is the co-founder of THC Design, a leading cultivator of premium estate-grown cannabis in California and longtime legalization advocate.
Veteran Cultivating Cannabis to Help Medical Patients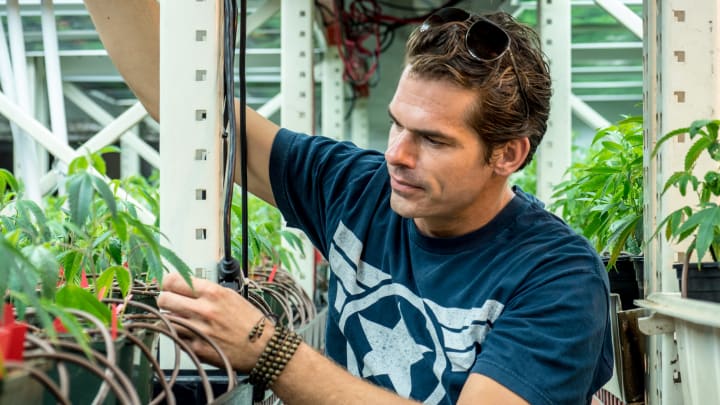 health
I am the co-founder of THC Design, the leading breeder and cultivator of premium, safe, estate-grown cannabis in California, and have been an ardent advocate for safe and quality cannabis for most of my life.
Receive stories by Ryan Jennemann in

your feed