Safe vs Dangerous THC Oil Vape Cartridges
Learn why to stay away from unlicensed THC oil carts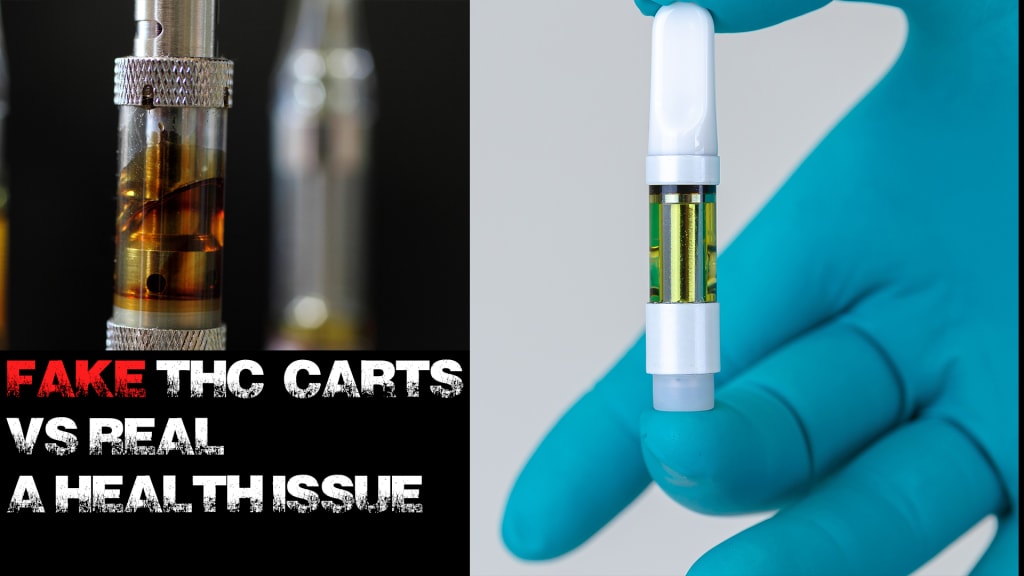 One of the best ways to enjoy the benefits of cannabis is by vaping THC oil cartridges. However, there is a widespread issue of dangerous THC carts on the market. Vape cartridges prefilled with THC oil offer a potent, discreet, and tasty high for a low cost. Many vaporizers use prefilled cartridges that come ready with THC or cannabis oil inside. The other options are vapes that use dry flower, or ones that need to be filled at home with oil. Prefilled cartridges are the most cost-effective and easiest option for vaporizers. They're simple to use and are offered at many dispensaries and cannabis shops.
Unsafe THC Oil Cartridges
The problem is that there are volumes of dangerous or unsafe THC oil vape cartridges on the market. There is a difference between illegitimate cartridges and safe, licensed vape carts. Illicit or illegitimate vape cartridges are dangerous and can cause health problems like lung disease or even death.
The reason for this is that sellers of illegitimate carts often add harmful ingredients and leave in dangerous impurities. Illegal carts do not have to go through the same rigorous testing process as legal or legitimate carts. Therefore there is no way to tell the real ingredients in illicit carts. Sellers of illegitimate cartridges are usually unlicensed suppliers or dealers. The benefit for them is that they can make more money easily by ignoring safety precautions.
Lab test Are Meant To Protect You From Pesticides And Other Dangerous Impurities
Without sending their carts through testing, they can add harmful fillers without any repercussions. Fillers and extra ingredients added by unlicensed sellers let these dealers use less of the quality cannabis oil. By using less cannabis oil, they can extend a small amount of oil further and pay less while making the most money. Some of the harmful ingredients that have been found in illegitimate THC oil cartridges include pesticides, vitamin E acetate, and pesticides.
Pesticides are incredibly dangerous to inhale. Fake cartridges have been found to have pesticide levels of hundreds of times more than is safe for human consumption. With these high levels of pesticides, there can be physical health problems like disease and death.
One vape cartridge brand called Dr Zodiak Moon Rocks was found to have pesticide levels of 236 times the legal limit. The pesticide is known to cause liver damage in humans and tumors in lab tests with rats. It's clear that the repercussions don't just affect the lungs, but can have disastrous effects on every part of the body.
CDC Warning
According to the CDC, vitamin E acetate is the cause of numerous lung injuries and deaths from unlicensed carts. Illegal sellers often add vitamin E acetate to cartridges because it has a similar consistency as cannabis oil. It can be used to dilute or thicken small amounts of THC oil. However, vitamin E acetate is harmful to the lungs. While it's not unsafe to use topically or even in supplement form, inhaling the vitamin is extremely detrimental to the lungs. The CDC and other health organizations have warned against using vaporizer cartridges with vitamin E acetate. It is becoming more and more apparent that illegitimate carts are all over the market, and are hard to avoid. Today, states are banning the use of vitamin E-acestate with THC cartridges.
It's even more of an issue because some cart companies do everything in their power to appear legitimate.
Made Up Brands Pretending To Have Licenses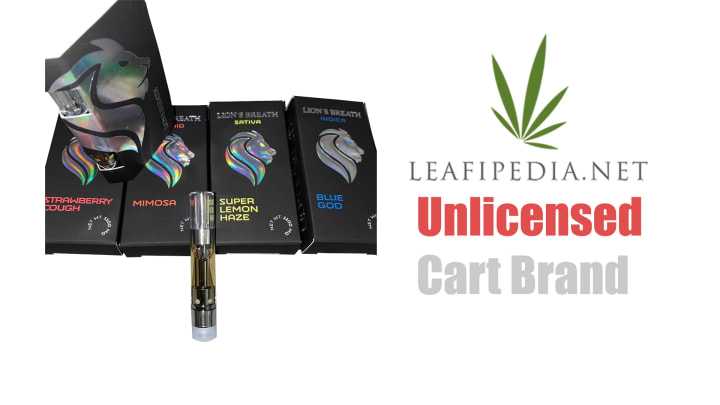 One example of this is Lions Breath Carts. These carts were advertised as licensed, legal products on social media and in dispensaries. The official website and social media talk about quality ingredients and low prices, however buyers of the cart disagree. Reviewers of the carts online noted that the taste and effects of the carts exhibited qualities of dangerous and illegal substances. There are numerous examples of this dangerous behavior from vape cartridge companies. Not only that, but there have been dozens of illegal cart busts this year alone. Tens of thousands of illegitimate cartridges have been confiscated by law enforcement officers. If these had not been seized, they would have likely ended up being sold to unknowing customers.
Unlicensed Cannabis oil-filled Vape Cartridges Test For Dangerous Chemicals
The best way to be sure of the safety of a cart is to only buy from licensed brands and dispensaries. Legitimate brands and dispensaries will always have information about their lab test results, as well as proof of safety. Illegal dealers or unlicensed sellers will not have valid information about the carts, and may sell products they know are dangerous. Additionally, researching cartridges before purchase is a great way to prevent any illegitimate purchases. There are well-researched lists online reviewing the highest-quality carts. These lists give excellent information from users of the carts, as well as proof of lab tests.
Identifying Scams and illicit THC Cartridges Circling the Market.
As far as telling if carts are safe after purchase, it is very hard to know. Prefilled carts with harmful chemicals look the same as those with cannabis oil, making it almost impossible to determine the truth. There are sometimes differences in taste and texture, but the most noticeable differences are in the effects. Harmful chemicals have long-term effects that can't be noticed immediately, but there are sometimes differences in the "high." Stay away from video game brands such as cartnites stealing images from the Fortnite game.
Generally, illegitimate THC oil carts can only be identified through their packaging or through lab tests. When looking for licensed brands, buyers should make sure to find products with the exact same packaging as advertised online. Buying carts from someone who is making the carts themselves by buying bulk oil is an unsafe choice(Yes, there is a choices carts too). The possibility for tampering, the addition of dangerous chemicals, and zero testings is very high. The only way to be sure a product will not cause harm is to buy from a licensed store. Otherwise, people who vape THC carts are running a risk of developing lung disease, other illnesses, or even death. The best-case scenario with an illegitimate cart is a waste of money for an ineffective or unusable product. But the worst-case scenario can be deadly.