Rappers Who Love Weed
There are plenty of rappers who love weed, but only a select few who truly showcase their appreciation of trees.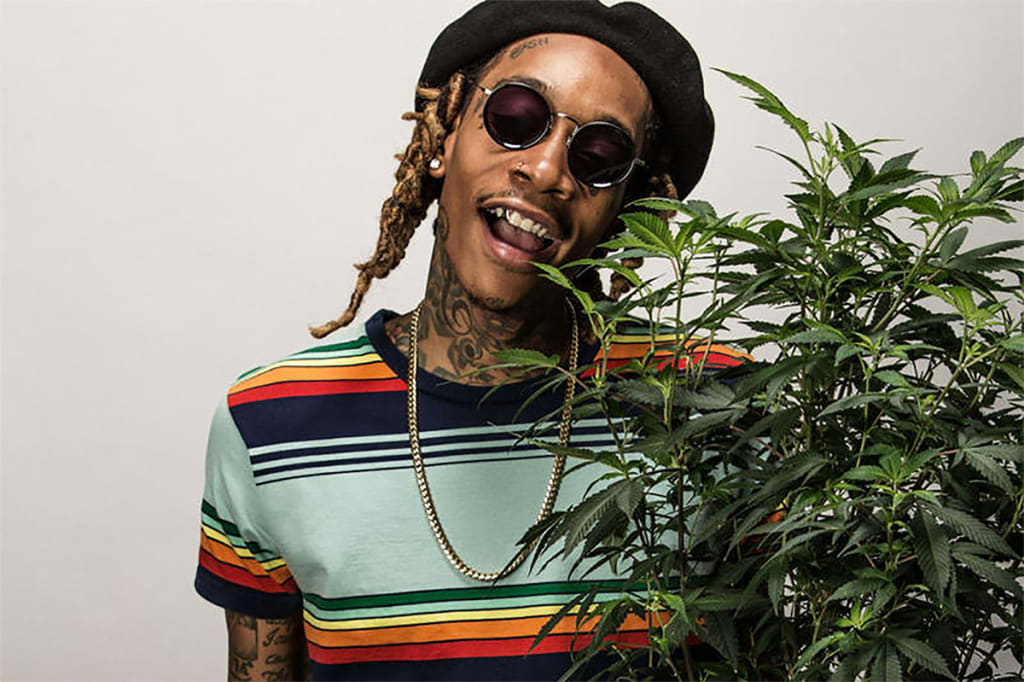 Image via Unsplash
"I was gonna finish this article, and then I got high..." Thankfully, I did get around to completing this, but not without some help from some of my favorite stoner rap songs. It's no secret that there is a deep relationship between weed and music. Most of your favorite rappers probably spark up every once in a while—or every day (but hey, we're not judging!). Rappers who love weed often foster and support 420 culture. This might be a subjective opinion, but rappers who love to smoke often spit cerebral, surprisingly deep bars and we can't deny that it's probably a result of the weed offering up alternative creative outlets. But we're not complaining! Pass the dutchie and let's take a look at the rappers who love weed (probably just as much as we do.)
Snoop Dogg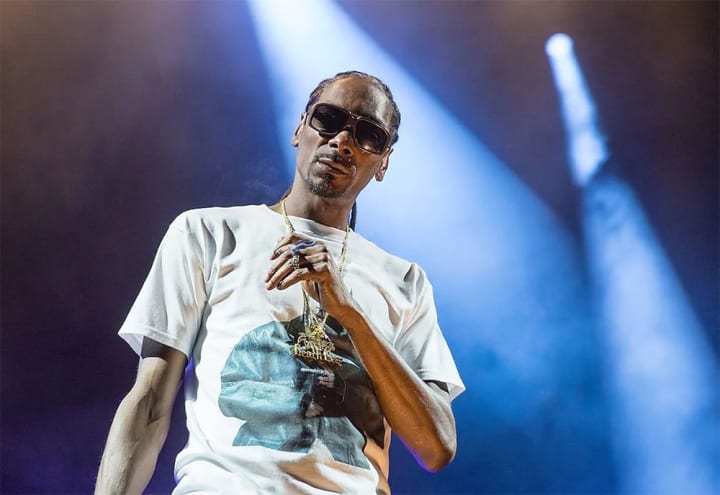 Snoop Dogg talks about weed all the time. He grows it. He cultivates it. He lives, breathes, and maybe even eats it. The man doesn't hide the fact, either; he isn't a bit ashamed, and has no reason to be. His notoriously laid-back demeanor may well be due to his love of the herb. There's something to be said about Snoop's serenity, don't you think? Currently, he's doing magical things in the kitchen with his BFF Martha Stewart, a job that seems like a match made in heaven for any number of reasons.
Rick Ross
It's not uncommon to spot Rick Ross with a joint or a blunt dangling out of his mouth or between his fingers. It's always apt to be big, too. The rapper is larger than life, so it's no surprise that he smokes that way, as well. The man is always low-key and laid-back, though, as befitting a Miami don.
Method Man & Redman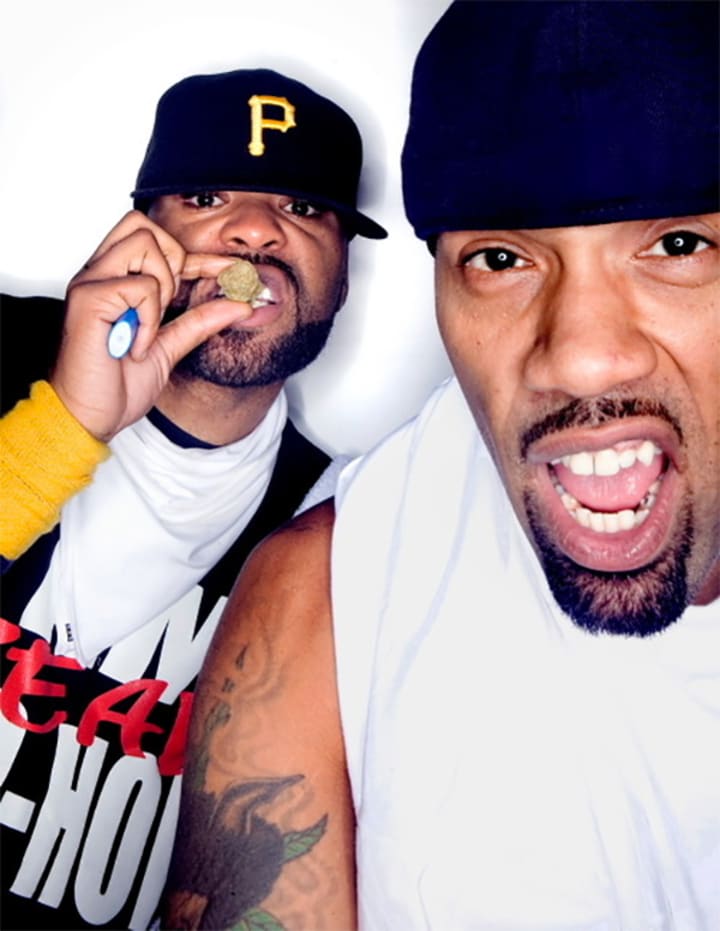 Here are two rappers who love weed to such an extent that they not only spit about it, but they also star together in movies made by high directors, for pot heads, usually about stoners. These days, the duo has taken their shared enthusiasm one step further. They're the faces of BlazeNow, an app specializing in weed location. More than that, they're equity partners in the app.
Nicki Minaj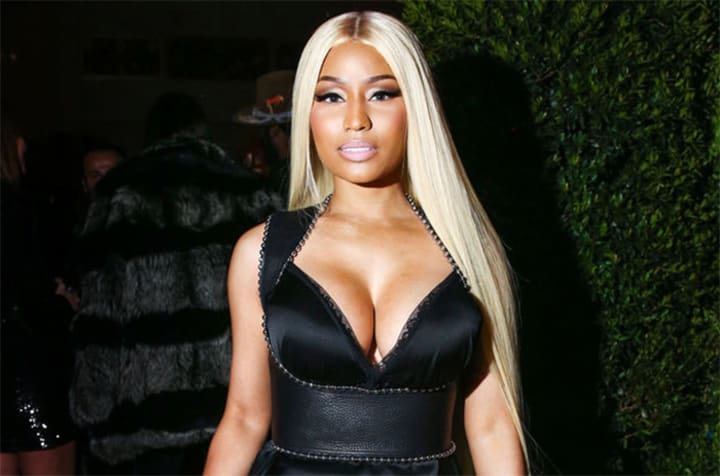 Nicki, aka the Queen, is an unabashed weed smoker. She DGAF who knows it or who sees it. The woman smokes blunts to her own beats, which is a boss move if ever there was one. She also shares tips with her followers. For example, if Her Majesty finds a sick strain, she's going to tell everybody what it is so that they can smoke it, too.
Waka Flocka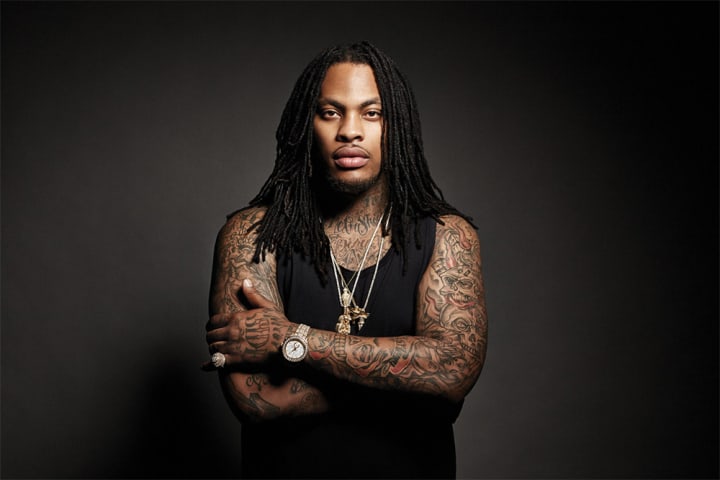 Waka is a Renaissance man when it comes to marijuana. He's one of the most hardcore rappers who love weed, in that the man—who's from Hotlanta—has a weed farm up in Michigan. He braves the wilds of the frigid north to bring the people their smoke. In fact, the rapper grows his very own strain, which you may know as Flockaveli OG. Check out Honey Supply, and you can buy a set of branded Waka Flocka bongs, too.
Takeoff, Quavo, and Offset: Migos
Ah, Migos. They let their love of illicit substances be known in their music. Their catchy bars attest that the three amigos are rappers who love weed. Out in California, the trio was gifted with a strain of grass to call their own. They coined it Migos Gas. Welp.
Wiz Khalifa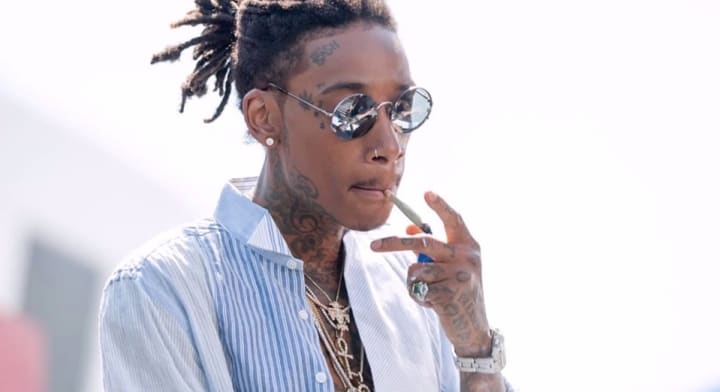 Wiz Khalifa is one of the smartest rappers who love weed—he's turned it into an empire. The artist's enthusiasm for and knowledge of Mary Jane helped to fund his hip-hop kingdom. He has a vlog devoted to marijuana where, among other things, he teaches his smoking students how to roll the perfect blunt and bomber joints. He has his own bowl, available from RAW. You go, Wiz.
Drake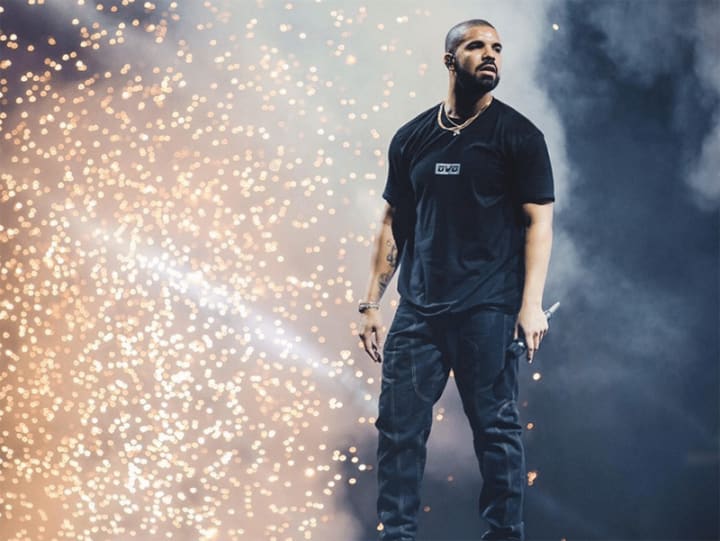 Speaking of Wiz Khalifa, he got Drake high right on stage. There's some debate about whether or not Drizzy actually knows how to smoke weed properly—he always appears a little awkward in photos—but there's no question that he loves it. He started from the bottom, and now he's here, folks. Seems like yesterday he was wholesome Jimmy learning lessons in morality at Degrassi High.
Lil Wayne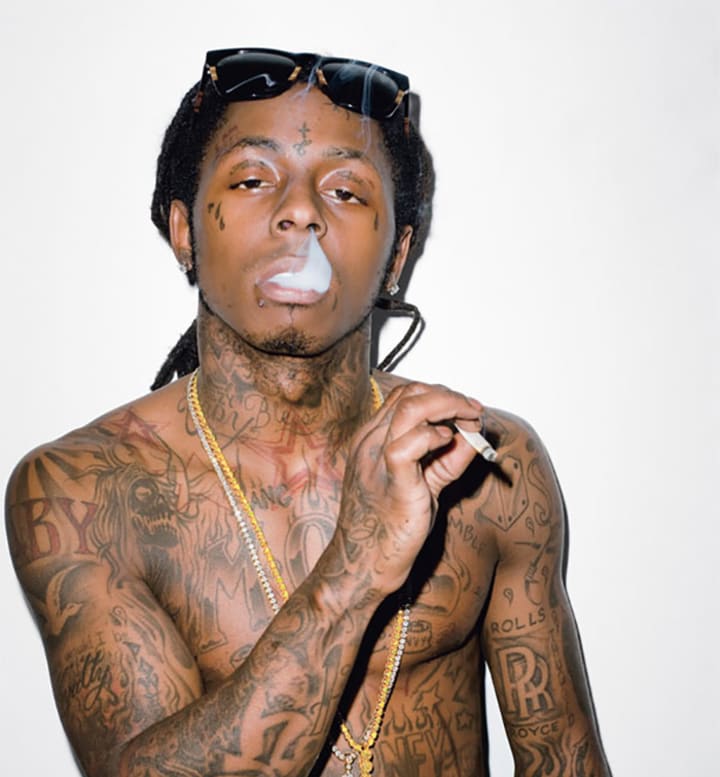 Lil Wayne is one of those rappers who loves weed and all sorts of other things. Fans and friends can only hope that he sticks to marijuana, given that his battles with syzzurp have had negative effects on his health. He gets creative with his love of weed, too. His 4/20 goals consist of shenanigans like trying to smoke the biggest blunt ever rolled.
A$AP Rocky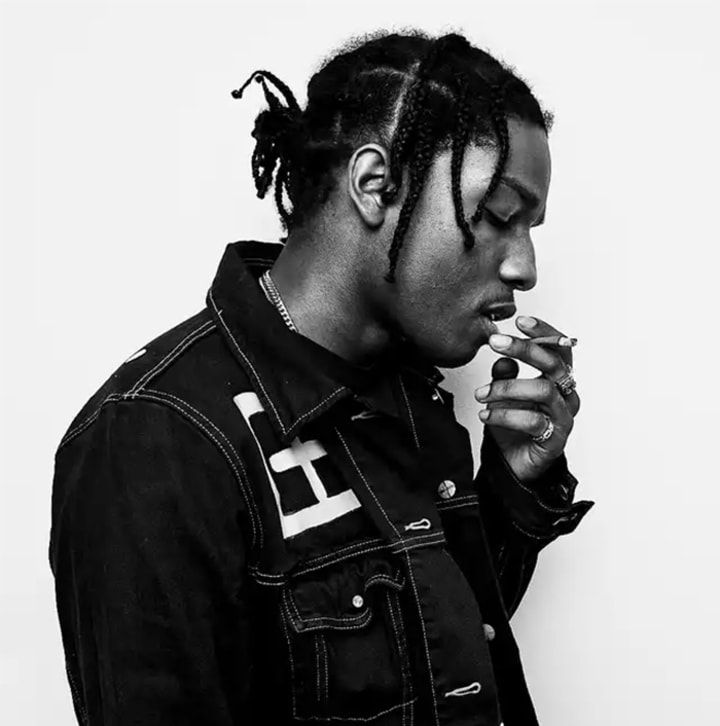 A$AP Rocky is more than just a smoker. He hangs out with other musicians and hip hop artists who smoke, too. In addition to getting down with the A$AP Mob, he's smoked up with the gorgeous Rihanna and Daft Punk, although he might not score many cool points for the latter these days.
Kurupt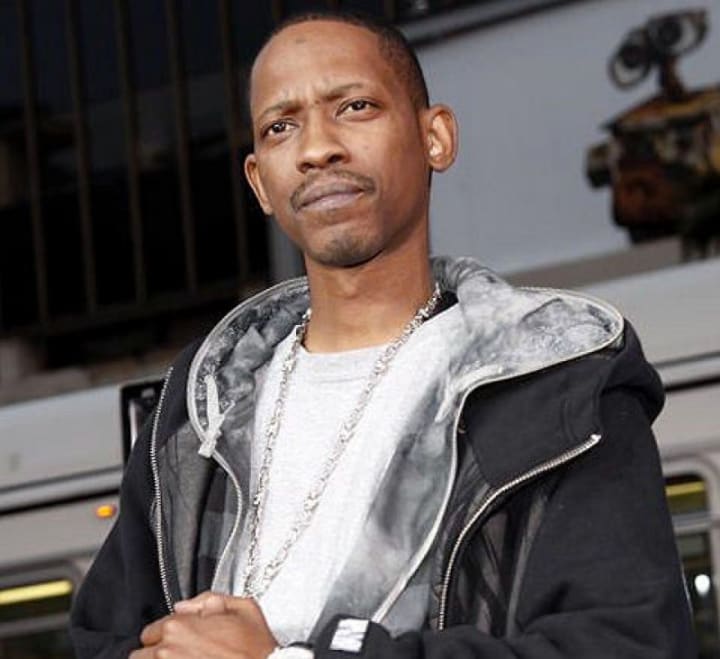 Kurupt Young Gotti is one of those rappers who love weed so much that they end up with their own strain. In Kurupt's case, you can thank him for Moonrocks, which is having a major moment in the marijuana world. Its potency is the stuff of legends. It's so intense that it even has a song.
Dizzy Wright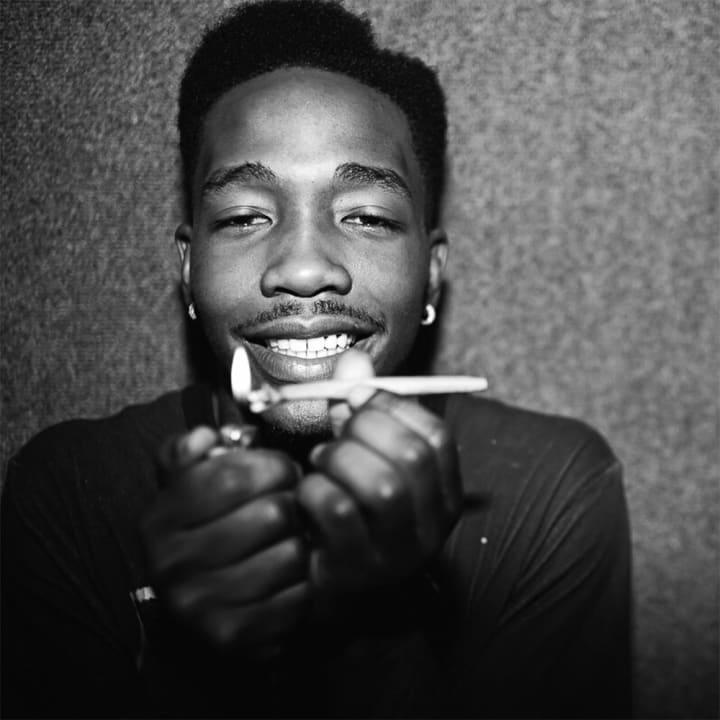 Although he's comparatively new to the game, Dizzy Wright isn't new to smoking. He, too, has his own strain of weed, and it's an award winner. At the 2016 SoCal Cannabis Cup, Dizzy earned second place in the competition for Best Medical Hybrid Flower with his eponymous strain, Dizzy OG.
The Game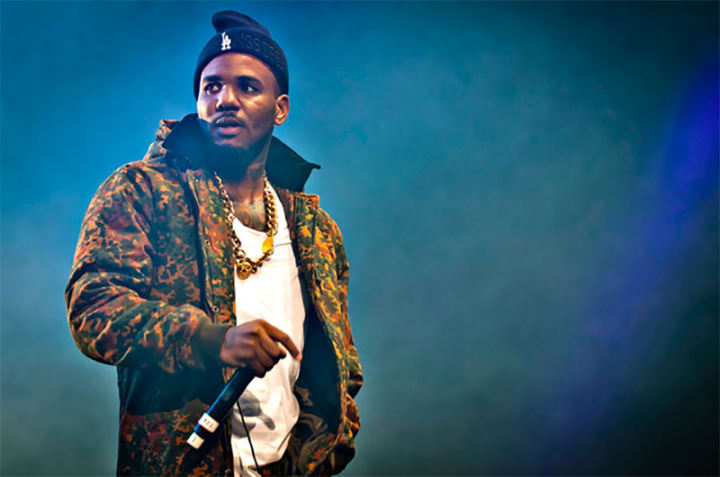 The Game wants everyone to smoke weed with him. Seriously. He's partnered with The Reserve weed dispensary in Santa Ana, California. He has his own brand of products, TreesbyGame, which contain his personal strain. Mind you, he sells weed popsicles. Aside from that, he's G Brand's ambassador. Try some of that G DRINKS lemonade if you can, fam.
There's no limit to the number of rappers who love weed. They help bring acceptance into the mainstream while highlighting how lucrative the marijuana industry is. And honestly, is there anything better than toking up with your best buds (and your best buds) while listening to your favorite rapper who loves weed spit lines about the green stuff?! No, we didn't think so.