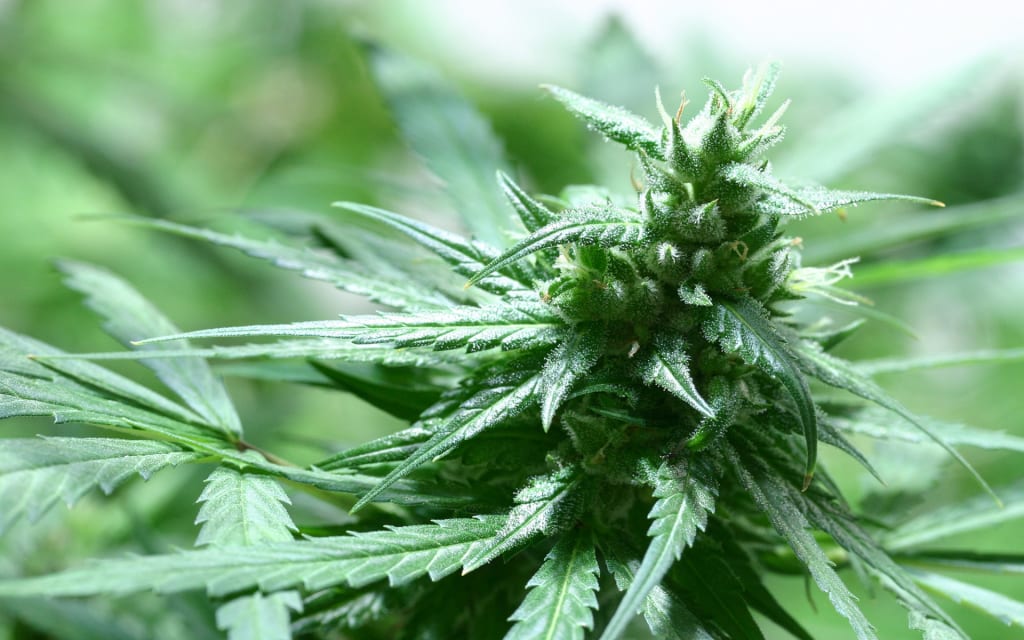 Pure cannabis sativa, with its long flowering time and plentiful yields, provides users with an energetic and euphoric cerebral high. Because of this pleasant intoxication, many smokers prefer sativa strains to indica, which is often more likely to lull you to sleep.
Sativa plants are usually quite tall with thin, light green leaves, genetically built to thrive in equatorial temperatures. When it comes to geographic regions where they originate, sativa plants tend to derive from warm countries with tropical environments, like Colombia, Mexico, and Thailand. Indica strains, on the other hand, derive from the Middle East in countries like Turkey, Afghanistan, and Morocco.
The differences between the effects of indica and sativa strains are so ingrained into cannabis culture that they often influence the strains people choose to purchase and the times of day specific strains are smoked. The energetic, stress-free daytime high of sativa strains is beloved by users who want to be productive and relaxed.
Let's take a look at some of the most powerful sativa strains and see which favored potent plants have come out of years of genetic modification and cross-breeding.
Amnesia Haze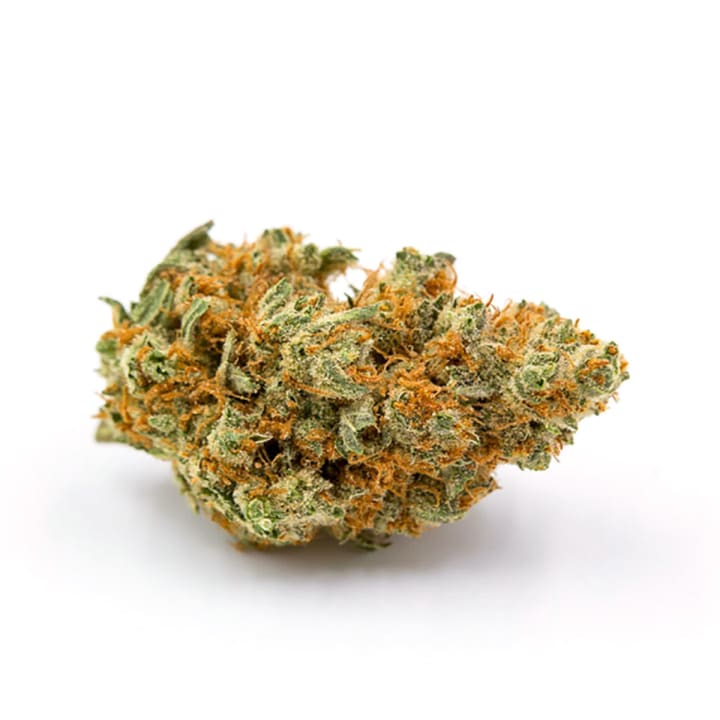 With a name like "Amnesia," it can be guaranteed that this strain is potent enough to blast away your memories. Amnesia Haze is actually one of the strongest types of sativa out there, and it produces enormous yields of beautiful and powerful bud. A strong dose of this will leave you feeling uplifted and charged. The plant tastes strongly of lemon and mango as well. This strain is so potent that even seasoned users might find themselves getting paranoid.
Amnesia Haze won the 2004 and 2012 High Times Cannabis Cup for "Top Sativa Strain." The awards and the natural, powerful effects make this plant a popular choice among smokers, as well as a favorite in the coffee shops of Amsterdam.
Moby Dick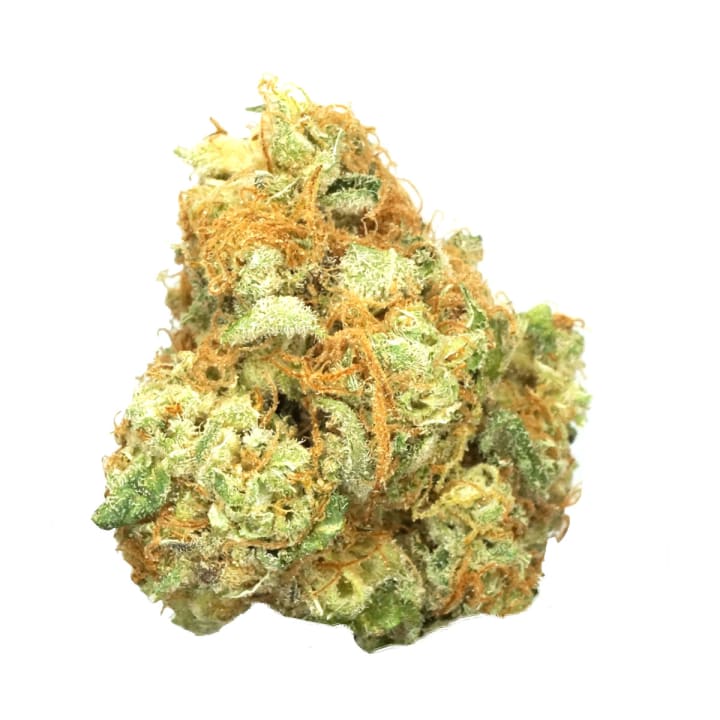 Perhaps called "Moby Dick" because of how sought after it is, this strain is beloved thanks to its high THC content. The plant originated in Amsterdam and became popular due to its potency and short flowering time. As expected from a strong sativa-dominant plant, Moby Dick gives smokers a long and energizing buzz with an active and focused mind. The buds smell citrusy, but each inhale provides a sweet flavor with hints of vanilla.
Though not the strongest strain on the list, with a usual THC content of between 18-20 percent, Moby Dick has still become known for producing quite the powerfully energized high. This strain also has some accolades of its own, winning "2010 Girl of the Year" from the cannabis newspaper Soft Secrets.
Ghost Train Haze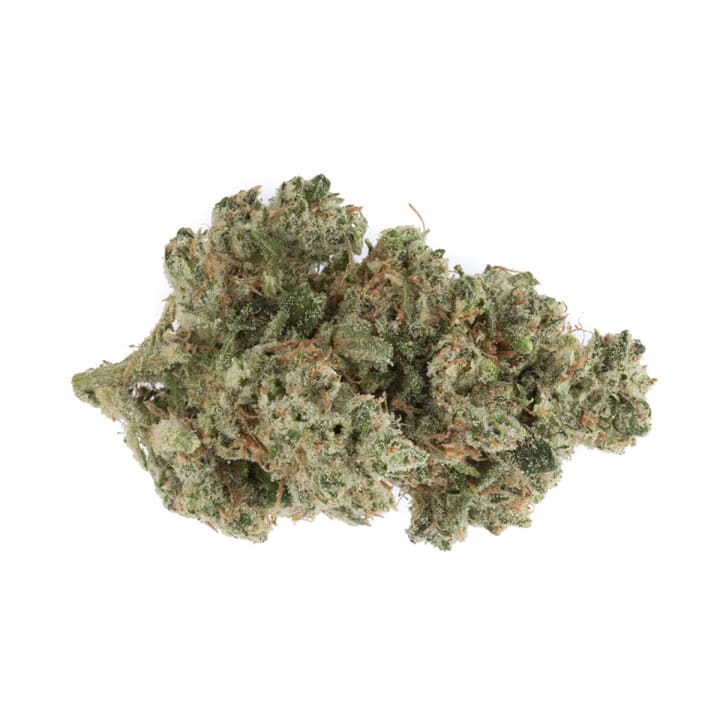 A powerful cannabis strain bred by Rare Dankness Seeds, Ghost Train Haze has a massive THC content of 25.5 percent. With that sort of medicinal impact, this strain provides an energetic and thrilling cerebral high that gives bursts of creativity. The pure sativa zaps the user with focus and creative energy, making it an appealing bud for artists. The light green leaves are covered in a dense layer of white trichomes. Just as you would imagine of a powerful strain, the earthy smell is very pungent, too.
The qualities make it perfect for treating symptoms of appetite loss and depression, though those prone to paranoia might find the strain just a bit too powerful.
Strawberry Cough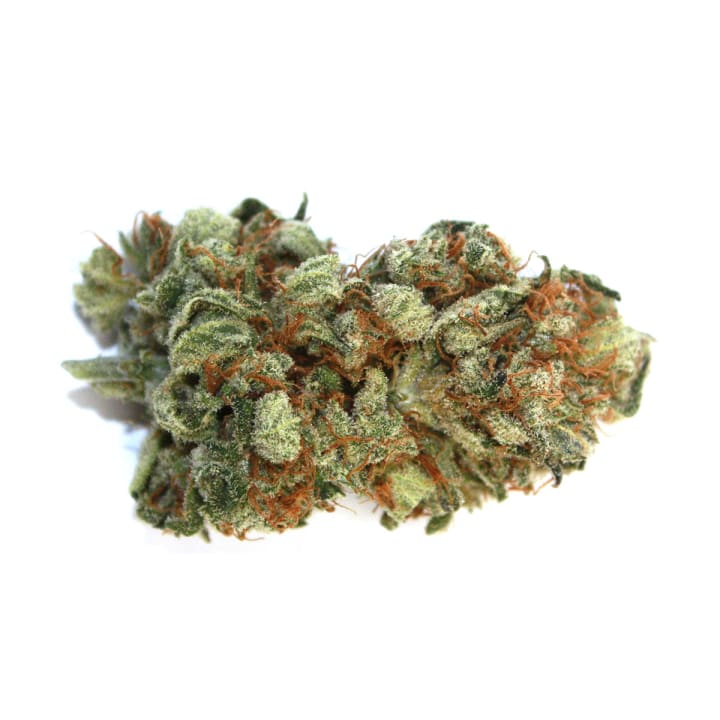 A powerful high that smells strongly of sweet strawberries, Strawberry Cough bears its name for a reason. With a THC content that ranges from 25-26 percent, the first big hit will surely make even smoking veterans let out a cough or two. This strain has won multiple Cannabis Cups for itself, and is even mentioned in a scene from the movie Children of Men, in which Clive Owen and Michael Caine pass a joint of Strawberry Cough back and forth.
The simple and powerful high of this strain will fill you with happiness and send your mind racing through random and inspired thoughts. Due to the profound stress relief inherent in Strawberry Cough, this plant is ideal for treating symptoms of depression, anxiety, and nausea.
Green Crack
The name Green Crack is certainly intimidating. But there's no need to be concerned, because this is just a particularly potent strain of pure classic cannabis that has origins in 1970s. The story goes that this strain originally was titled "Cush," but was renamed Green Crack by Snoop Dogg after he claimed it was so potent and inspired such cravings that it was like crack. A true sativa, Green Crack will leave you with focused energy and an exciting mental high. The quality of the high makes it the perfect choice for a powerful wake and bake.
The bud provides a sweet, spicy, and fruity flavor, and is often used to treat depression and stress. It can be recognized by its particularly bright green leaves and burnt orange hairs in the dense buds, with a THC content of around 19 percent.
Swazi Gold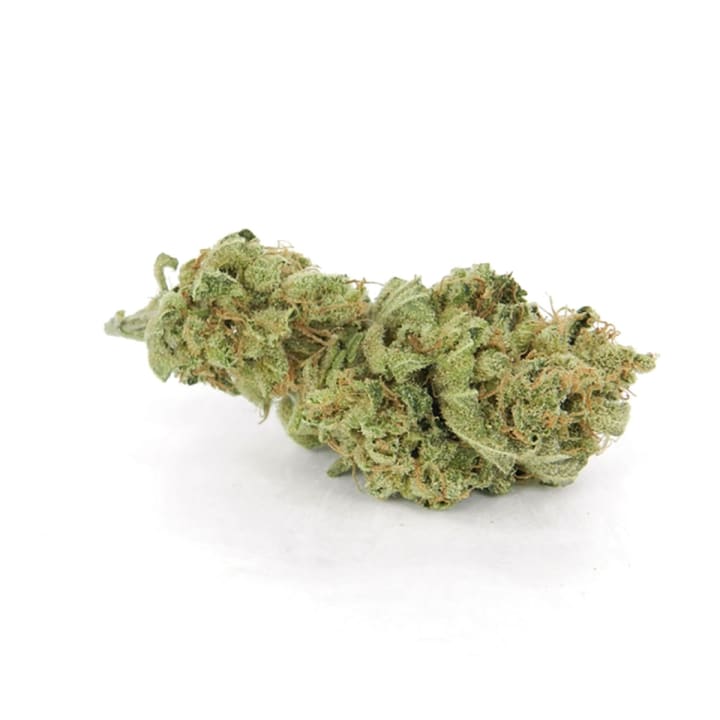 This pure sativa strain comes from the southern part of Africa, in Swaziland. It is known for producing giant yields for growers with its sturdiness and resilience. This powerfully-built plant grows incredibly tall with many sticky, resinous leaves, making this an overall popular plant for those in the business. The THC content is 18 percent at its highest, but the distinct and striking nature of the high makes it a heavy hitter with a great taste.
The sweet and citrus flavor, with its hint of licorice, will quickly send the user into a happy head high—with a very dry mouth. The high is hard-hitting with powerful and relaxing effects that make it an ideal strain for treating chronic pain and loss of appetite. Many call this one of the best strains from southern Africa.
Sour Diesel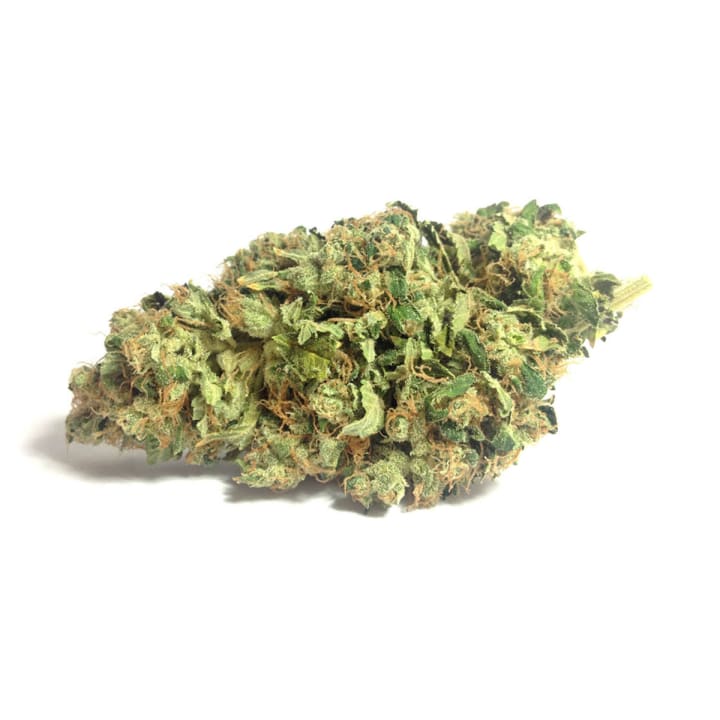 The ever-popular Sour Diesel strain is an energizing sativa with a heavy, pungent aroma that inspired the name. The strain can be sourced back to the early 1990s from cross-breeding efforts completed by the breeder Chem Dog. A hit of the tall and thin leaves from the Sour Diesel plant will quickly give you a dream-like buzz that makes stress and aches evaporate. The THC level is usually around 20 percent, and the high lasts for hours.
This strain is an incredibly popular plant for medicinal use. Many patients start their day with Sour Diesel in order to ease symptoms of depression and chronic pain.
Purple Haze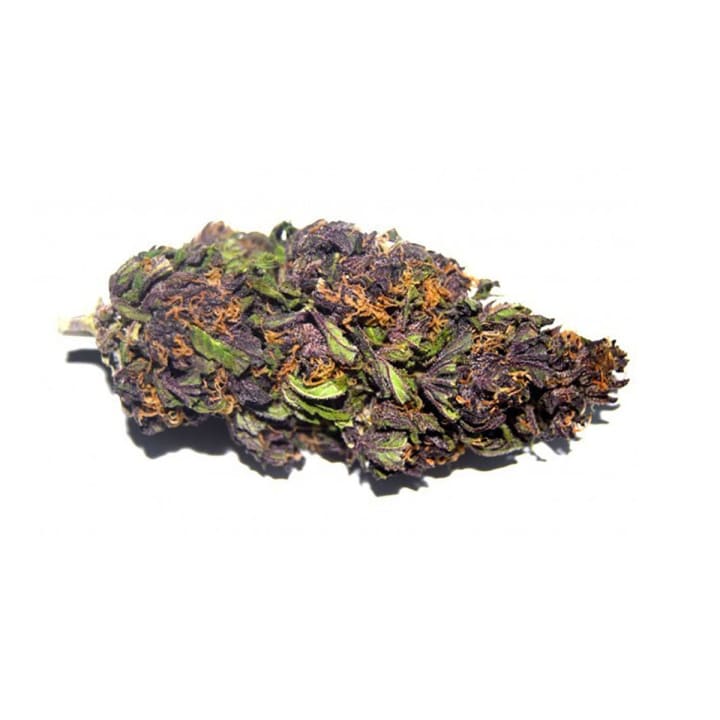 The beautiful purple and trichome-covered leaves of this plant led this strain to receive its name from Jimi Hendrix's classic song. Known for its psychedelic effects, this old strain originated from Dutch breeders. Much like the others, it gives the user energy and creative inspiration. The THC percentage for this plant can range from as low as 14 to as high as 20.
This sativa has a sweet but earthy flavor. The qualities of the high make it perfect for stress relief.
Super Silver Haze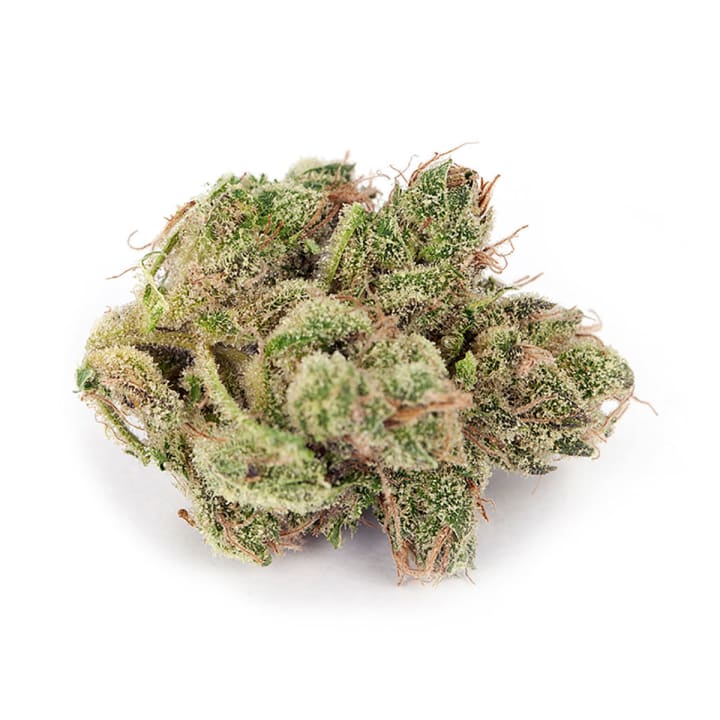 The sativa strain Super Silver Haze originated from breeding efforts by Green House Seeds. This powerful plant won first place in the High Times Cannabis Cup three years in a row—in 1997, 1998, and 1999. This strain originated from the cross-breeding of Skunk, Northern Lights, and Haze strains. With its heritage, it's no surprise that the leaves sparkle with trichomes. The incredibly high THC content is nothing at which to shake a stick, as it clocks in at a massive 24.5 percent.
This sticky plant, smelling of earth and fruit, hits the user with a zap of liveliness. This is a great choice for individuals looking to treat symptoms of nausea and muscle aches.
Durban Poison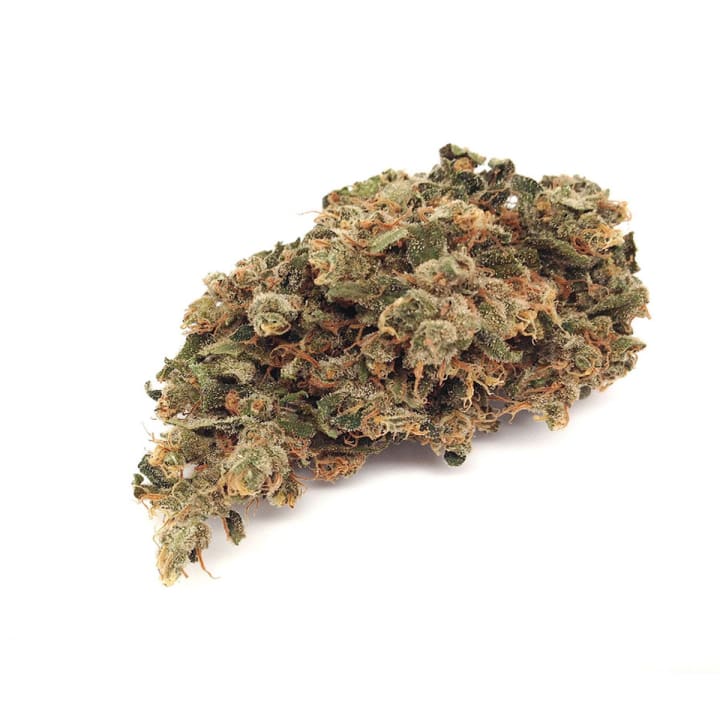 Durban Poison is a pure sativa strain that comes from the port city of Durban in South Africa. This plant smells sweet and fills you with uplifting activity. The THC level can be as high as 24 percent.
The leaves of Durban Poison are dense and round, covered in a thick coat of trichomes all over. This makes the strain quite a sticky Sativa. The aroma is very unique: a spicy anise smell blended with orange and lemon. Just be aware of possible paranoia and dry mouth from this powerful strain.
If Indica strains are more your thing, you should consider checking out some of the newest CBD Vapes on offer from CBDFX.
About the Creator
Gynecologist. Amateur Farmer and weed whacker. Loves figure skating and Liza Minnelli. Bakes amazing brownies.
Reader insights
Be the first to share your insights about this piece.
Add your insights