Marvel Movie Guide for Stoners
Get high and watch these Marvel films for the ultimate viewer experience.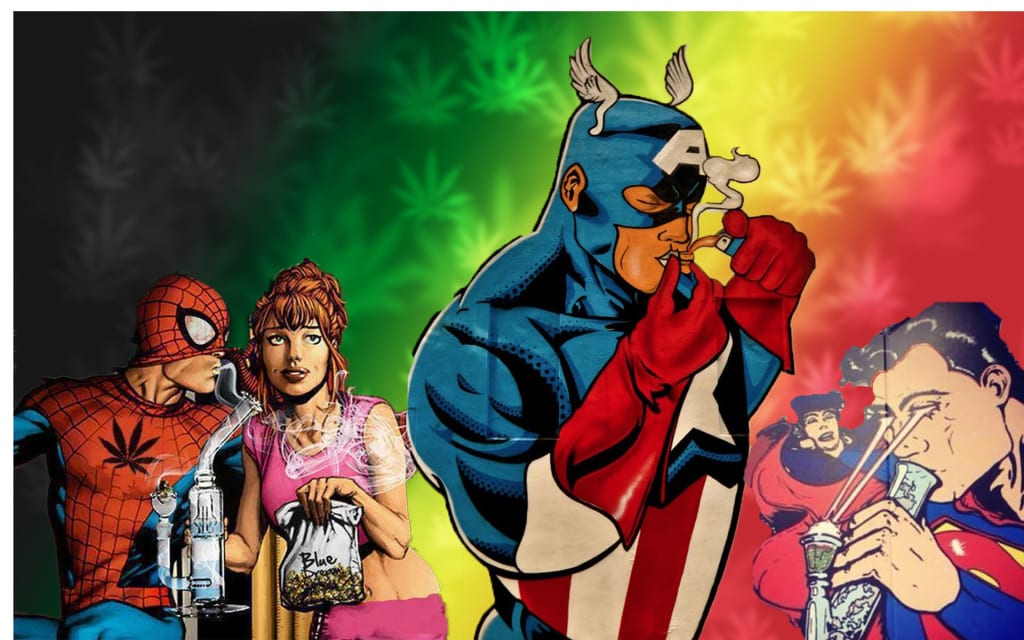 Who doesn't smoke weed these days? It is very popular and people are enjoying their Mary Jane daily. Walk the streets of NYC and try not to smell it for 10 blocks. With all the stresses in people's lives, smoking some weed and getting high calms people down. You can sit on the couch for hours without even knowing how much time has passed. A big part of being high is the state of apathy that occurs and watching a movie while high is always a blast, except if it is a horror film. Don't watch Sinister while high... trust me. Another one to stay away from is Playtest and the Black bear on Black Mirror.
Marvel movies, in particular, are great for watching stoned due to the vast nature of them. Giant explosions, larger-than-life characters, and boundless universes allow viewers to take their high to the next level. These are our favorites to watch, and how high you should get for them. Sit back, zone out, and grab your nearest smoking utensil.
Guardians of the Galaxy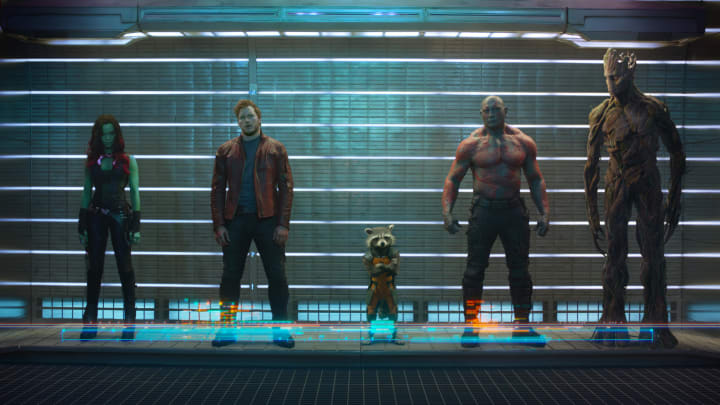 Brash space adventurer Peter Quill (Chris Pratt) finds himself the quarry of relentless bounty hunters after he steals an orb coveted by Ronan, a powerful villain. To evade Ronan, Quill is forced into an uneasy truce with four disparate misfits: gun-toting Rocket Raccoon, treelike-humanoid Groot, enigmatic Gamora, and vengeance-driven Drax the Destroyer. But when he discovers the orb's true power and the cosmic threat it poses, Quill must rally his ragtag group to save the universe.
How high should you get: Really high.
Watchability: 9/10
Guardians of the Galaxy Vol. 2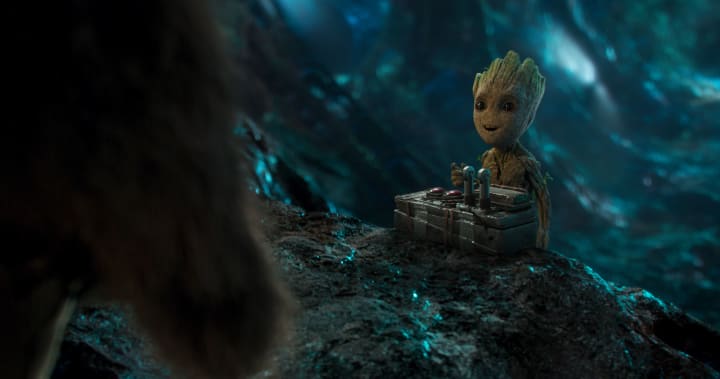 In this father-son themed sequel, Peter Quill and his fellow Guardians are hired by a powerful alien race, the Sovereign, to protect their precious batteries from invaders. When it is discovered that Rocket has stolen the items they were sent to guard, the Sovereign dispatch their armada to search for vengeance. As the Guardians try to escape, the mystery of Peter's parentage is revealed.
How high should you get: Really, really high.
Watchability: 7/10
Doctor Strange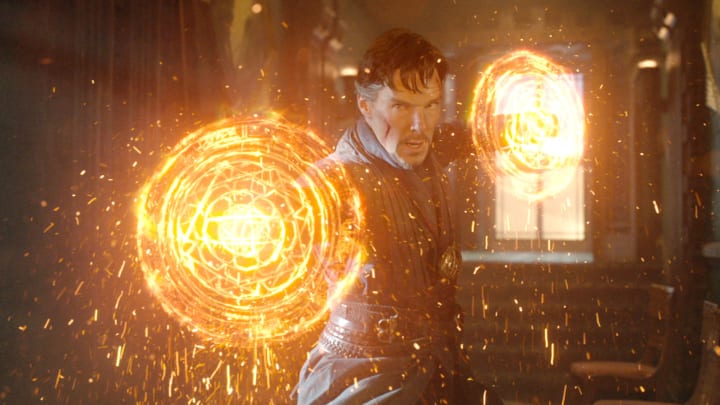 Dr. Stephen Strange's (Benedict Cumberbatch) life changes after a car accident robs him of the use of his hands. When traditional medicine fails him, he looks for healing, and hope, in a mysterious enclave. He quickly learns that the enclave is at the front line of a battle against unseen dark forces bent on destroying reality. Before long, Strange is forced to choose between his life of fortune and status or leave it all behind to defend the world as the most powerful sorcerer in existence.
How high should you get: Not too high (don't wanna trip out)
Watchability: 8/10
Ant-Man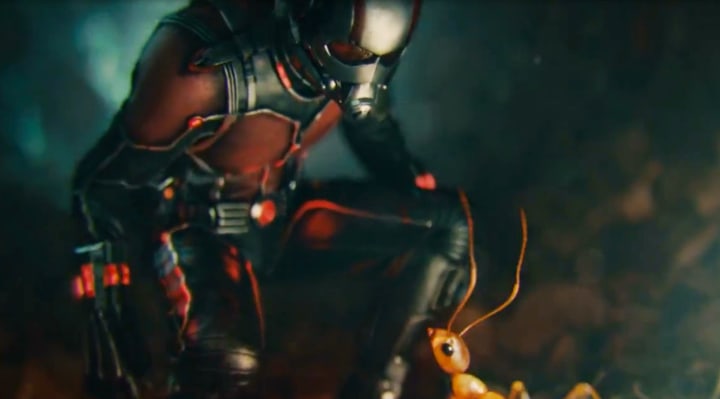 Forced out of his own company by former protégé Darren Cross, Dr. Hank Pym (Michael Douglas) recruits the talents of Scott Lang (Paul Rudd), a master thief just released from prison. Lang becomes Ant-Man, trained by Pym and armed with a suit that allows him to shrink in size, possess superhuman strength and control an army of ants. The miniature hero must use his new skills to prevent Cross, also known as Yellowjacket, from perfecting the same technology and using it as a weapon for evil.
How high should you get: Really high.
Watchability: 7.5/10
Thor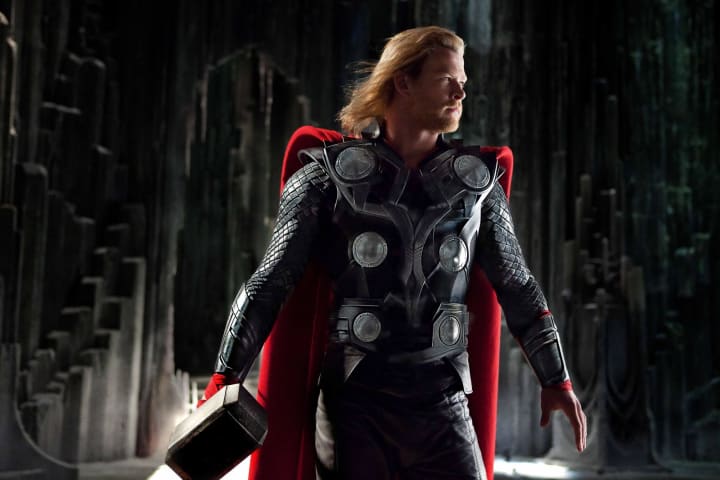 As the son of Odin (Anthony Hopkins), king of the Norse gods, Thor (Chris Hemsworth) will soon inherit the throne of Asgard from his aging father. However, on the day that he is to be crowned, Thor reacts with brutality when the gods' enemies, the Frost Giants, enter the palace in violation of their treaty. As punishment, Odin banishes Thor to Earth. While Loki (Tom Hiddleston), Thor's brother, plots mischief in Asgard, Thor, now stripped of his powers, faces his greatest threat.
How high should you get: A nice high.
Watchability: 8/10
Thor: The Dark World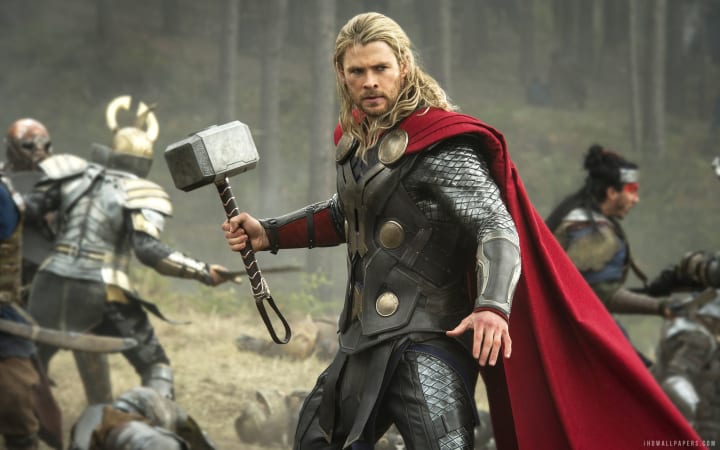 In ancient times, the gods of Asgard fought and won a war against an evil race known as the Dark Elves. The survivors were neutralized, and their ultimate weapon -- the Aether -- was buried in a secret location. Hundreds of years later, Jane Foster (Natalie Portman) finds the Aether and becomes its host, forcing Thor (Chris Hemsworth) to bring her to Asgard before Dark Elf Malekith (Christopher Eccleston) captures her and uses the weapon to destroy the Nine Realms -- including Earth.
How high should you get: Insanely high.
Watchability: 9/10
Reader insights
Be the first to share your insights about this piece.
Add your insights