Majique MiMi's
Sunday Morning Slow Jam…
Hey hey 👋; what it do? How's it goin; how are you?
First and foremost let's get the sponsorship out the way and let y'all know this blog was brought to you by, in my opinion, the best Sativa to get my mornin goin and my creativity poppin:
🌱💨Durban Poison and because ya girl is the biggest pseudo hippie on the planet of course I am sippin on a caffeinated beverage as well.
I didn't just type the words -caffeinated beverage -to boost up my word count…🙄.
I typed that out because to say what I make in the morning is -coffee is, quite frankly, insulting. 😑
And I'm not sayin I'm perfect with my froth to cream to cup ratio, 😬, but I'm getting there. And the result this mornin shall be named :
Jelly Donut.
Jelly Donut consisted of Folgers Dark Silk with three to four pumps of White Chocolate Coffee Syrup and a Raspberry shot with Coffeemate Italian Sweet Cream frothed.
This drink at Starbucks back in the day would have cost me five dollars on campus. The next paragraph of this blog needs to be read in this woman's voice: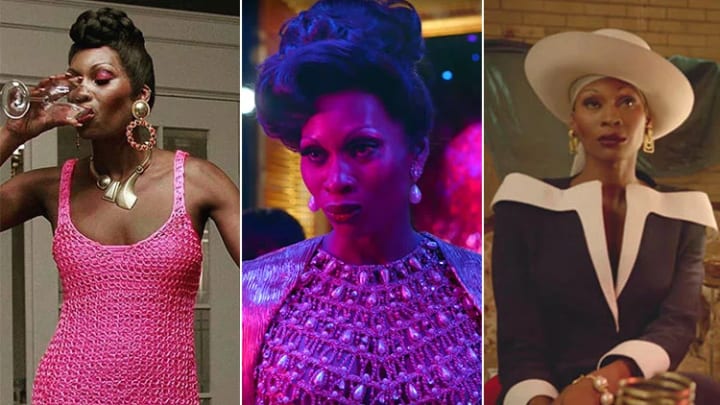 My caffeinated beverage, although important, is nowhere near the point of this blog. The point of this blog, my dear children, is the song that was playing in MiMi's head this mawnin as she took her beloved Cheech out for her morning festivities 🥳 .The song was by Mr. Elgin Baylor Lumpkin , also known as Ginuwine. But of course he's also known as Ginuwine 🙄 cuz who thinks the name Elgin Baylor Lumpkin will sell R&B records 😑.
#ISWISAIIWII 🤷🏻‍♀️
You may stop reading this blog in Electra's voice, but do keep in mind, I MiMi, reserve the right to drop the Electra pic at any time and by doing so immediately invokes her voice.
🚨⏸And if you don't know who Electra is I suggest you either Google the mess out of this Icon or click the x now. 😑
I'll wait.
🤣 Good, y'all are still here🤣
Now that that's settled, back to the song. For whatever reason the lyrics 🎵 I ain't doin this shit, for nothin, I pay the house note, light bill, car note🎵 .
😑 I have no idea why either.
I also have no idea why the song above is called There It Is. Cuz I'm not gonna lie… I owned this CD 💿, and if I'm not mistaken another Ginuwine CD , and I honestly thought the song was called For Nothin. And if I'm lyin I'm flyin, but that's exactly what I typed into the search engine: "Ginuwine For Nothin lyrics"…and the first result was mockingly titled There It Is.
Dummy!
And no Google didn't call me a dummy that's just how I felt when I read the title of the song. And maybe 🤔 , I'm a wee bit hypersensitive? 🤣
*Scribbles note to discuss positive self talk reinforcements with therapist*
Nevertheless the song could also be a soundtrack for Cheech's Mawnin festivities cuz clearly Cheech has a purpose for her 💩.
Just like Ginuwine.
Why did I like Ginuwine? 🤔
I'll fill y'all in on a little secret…it was because of a boy 🤭. Ok lemme stop because he was an entire grown ass man when I met him 🙄🤣. But nevertheless, this young man could who also was built like Winnie the Pooh, but with brown fur 🤣 , who unlike MiMi could dance his lil stout ass off. Like on some real 💩, I had never in my life seen anyone move like that -ever!
But he was from Chicago and the men there are super fly.
Anyhow anywho, the point of this whole damn blog was the song.
It's a horrible song 🤣🤣🤣. Not for nothin, I don't even know why I sorta kinda remembered it because I really didn't know the song and would loop it into
And for a while I was singin the wrong damn song altogether but hold up ⏸ for a second.
All that to say, Elgin was adorable and could dance.🤭
Let this be a lesson to y'all "artists" out there. It may be fiction altogether but according to the above video, Elgin worked in a corner store before his career took off 🤷🏻‍♀️.
Stop livin off yo baby Mama & get a jobby job.
Disclaimer: The above statement wasn't directed at anyone in particular but
and …
✌🏼💜💨
Peace, Love, Exhale.