Is Hashish the Only Way Out for Young Men in Morocco?
Young people of Morocco tend to turn to hashish for redemption.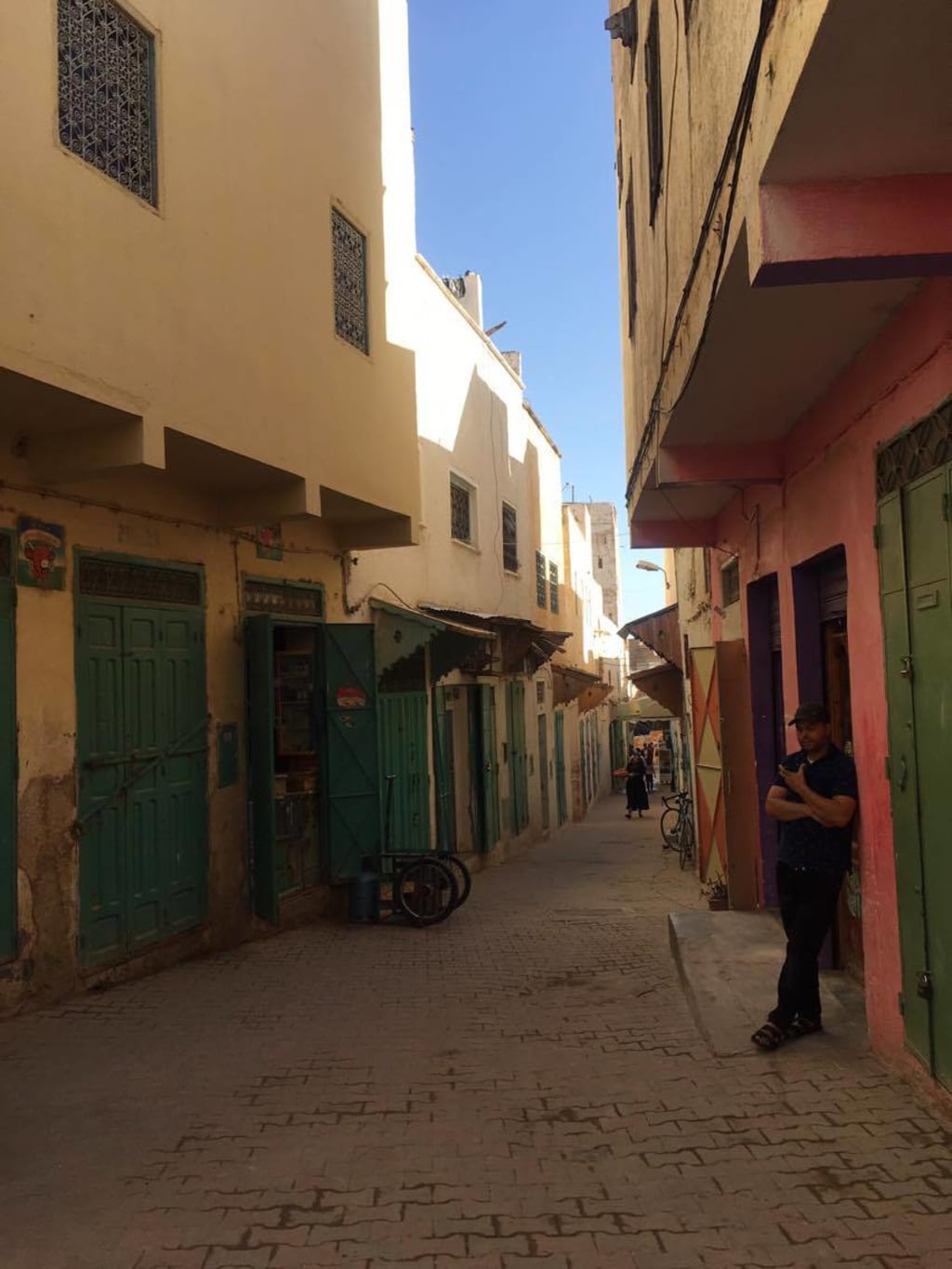 Local Resident in Sefrou Medina, Morocco
In western countries it is standard and normal to attend primary school, high school and afterwards say goodbye to carefree days and go to university. People often say that a key to success is education and having a job of your dreams. As much as it's true, not everyone is fortunate to have the opportunity to have one or even both of them.
In Africa, more specifically in Morocco, the population is more than 33 million people. Anyone, who's more familiar with this country, knows that hashish production and consumption is a very acute issue. More than 800,000 people rely on hashish as a primary source of the revenue. But who wouldn't? When we look at the statistics, hashish generates 10 billion dollars annually in sales. As sad as it sounds, for a typical Moroccan, smoking hashish is normal everyday thing.
Growing up in a small city of Sefrou in central Morocco might be difficult in many aspects. Education level is just average, not much of attractions, unemployment rate is very high. And this is just a small part of the difficulties locals are facing each day. Most young men are unemployed and spend most of their time smoking hashish. "Almost 70 percent of my friends are smoking hashish," said a 26-year-old young male (didn't want to be identified). As it is growing in their own homeland, mostly Northern Morocco, it is very easy to get it. People sell hashish abroad as well, but it's the same with every "good" thing: When you have plenty of it, you save some for yourself. When people get asked about smoking hashish, the answer usually is: "Yes, but I am not addicted." But when you think about it, how can one claim he's not addicted, if it became a part of the daily routine? The most common excuse is: Hashish spliff helps to relief stress, feel better, it's a solution to everything. A spliff a day makes the problems go away. Well, not exactly. The whole addiction usually starts from an innocent cigarette. Later on follows smoking hashish and then drinking alcohol, which is considered by the Moroccans themselves, the worst type of intoxication. But in this situation, the worst part is that it all starts way before the high school, when you are eight to nine years old. "Hashish is in our culture, it is here, it's what we grow, it's naturally around in our environment."
In Europe, if the police caught you smoking hashish, it is most likely you would end up in jail for sometime. In Morocco, you are kept in a police cell only for two nights, but the fine is 6,000 dirham. There is a period of six months to pay the fine. If you don't have the money to pay, you go straight to prison. Despite the consequences, men still smoke hashish and get away with that. "I think government let us smoke hashish so we don't make trouble, it's the way of controlling us."
People also believe that hashish is the solution to unemployment problem. A very big part of young Moroccans smoke it because they have nothing to do, it's out of boredom. "If I was working, I wouldn't be smoking," said a 23-year-old male (didn't want to be identified). Even if you have a specialty, for example one of the boys is a carpenter; the other is a painter, they both face difficulties finding a job. It is possible to get a temporary day job of helping someone with their business, but it doesn't last long. Looking for a job in the bigger cities is the same. A lot of effort, no luck.
Both young men are dreaming of the possibility to go and work abroad, to leave Morocco, but it is not simple and not much can be done about it.