How to Utilize CBD for Chemotherapy Symptoms
CBD may be able to complement chemotherapy treatments.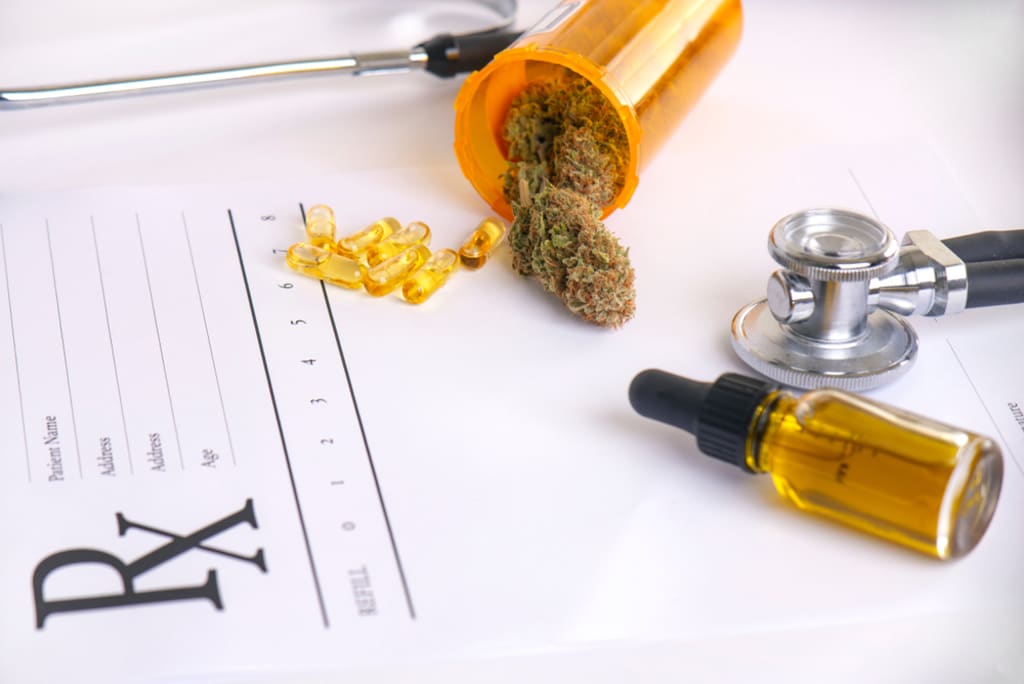 The medical use of cannabis has been praised for quite some time, yet not all the states have agreed to approve it. At the moment, CBD oil is completely legal in only eight states, but a valid medical prescription can ensure you receive your medicine in 21 states. Hopefully, there will be more articles like this one showing how CBD is not only recommendable, but absolutely essential for cancer patients enduring chemotherapy.
Before we go into further discussion, let's briefly remind ourselves of the basic CBD qualities. Cannabidiol is a compound found in the cannabis plant, abundant in healing features. It is not to be confused with THC, which is responsible for the "high" effect. On the contrary, CBD is non-psychoactive and can be used for therapeutic purposes. Therefore, let's take a look at the long list of benefits for people battling cancer.
No Nausea
One of the most common side effects of chemotherapy is the annoying feeling of being sick. Fortunately, CBD comes to the rescue. By taking CBD, patients do not feel the urge to vomit, which eventually results in better appetite, consequently helping them maintain their weight. Also, CBD is known to help with heartburn, too.
Pain Relief
Another important aspect when we discuss chemotherapy. The cannabis substance has proven to be extremely supportive in treating chemotherapy-induced pain, even when it is chronic. Traditional ways of treating pain with over-the-counter medications or opioids have numerous side effects, while cannabidiol is much safer. For instance, it does not cause addiction, nor will one have to be forced to increase the dosage after a period of regular usage. What is more, depending on the way the CBD is taken, it can have a long-lasting effect, thus helping patients suffering from constant neuropathic pain.
Anti-Inflammation Properties
CBD's interaction with the endocannabinoid system's CB2 receptors helps reduce the swelling of the limbs in patients. Inflammation releases free radicals, which go on their destructive path around our organism. The research shows cannabidiol should be tested in order to discover its anti-inflammation potential even more, as it has become successful in treating similar conditions due to oxidative stress, such as Alzheimer's, hypertension, or atherosclerosis.
Chances of Survival
According to one study, it appears that CBD can triple someone's chances of survival (!). This is definitely something worth looking into. It appears that cannabis treatment helped in the reproduction of damaged cells, while at the same time fighting the reproduction of cancer cells. Admittedly, the research was not conducted on humans, but hopefully, CBD will soon become fully accepted so more (human) lives could be saved.
Helping with Hair Loss
Experiencing hair loss is not as dangerous as some other side effects, yet it does have a more psychological effect and adds to possible feelings of anxiety and depression. Hair loss affects 65 percent of the patients and it is one of the most obvious signs someone is undergoing chemotherapy. Luckily, the research shows those that were using CBD experienced not only faster hair growth, but nail, bowel tissue, and skin regeneration, too.
Curiously enough, such effect was not noticed with subjects that did not suffer from cancer.
Relaxation
Despite the fact that CBD is not a psychoactive substance, it does have a calming effect. There is hardly any more stressful a situation than trying to survive cancer, so CBD's anti-stress effect is very much needed and appreciated.
Different CBD Forms
We have mostly discussed the effects of cannabidiol oil, though CBD can be found in other forms, too, such as isolates and wax, which also come in different forms. Furthermore, it is possible to use CBD in different ways as well. For instance, there is vaporizing, CBD sublingual spray, CBD topical products (applied directly to the skin), tinctures, pills, and so on.
Precautions
Lastly, let's say that nothing is perfect, and neither is CBD. Naturally, as any cannabis substance (or basically any medication), CBD too can have some side effects, which should be studied with care. For example, it's possible interference with the detoxification system needs more testing.
Conclusion
To sum up, a lot of research still has to be done on humans. The main reason why there should be a large amount of research, though, is the fact that cannabidiol has proven to be of incredible assistance, and it is to be analyzed meticulously in order to know how exactly it is to be used. Overall, its positive effects cannot be denied, and for patients struggling with a disease as deadly as cancer, any sign of hope is more than welcome.

Kurtis Wilcox
Kurtis is a cannabis activist with a great passion for blogging. He likes writing articles that cover everything related to marijuana and the benefits it has on humans. He has written numerous articles and contributed to several other blogs
See all posts by Kurtis Wilcox →