how to get more out of your weed with high-quality Canadian cannabis
A Cannversation with Christine Halef, president and founder of Atlanticann.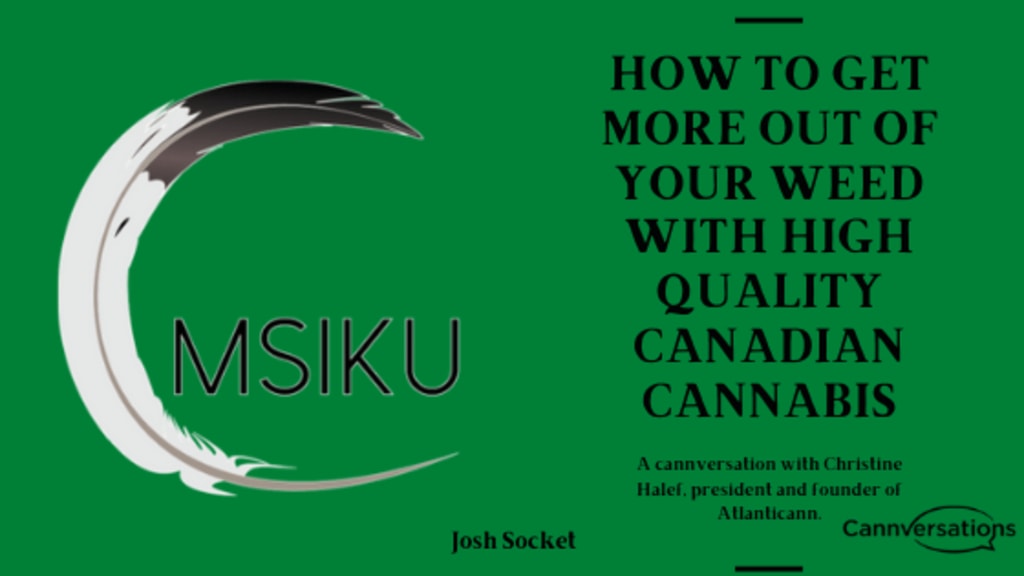 I'm back with round 2 with Msiku:
In November I wrote about three licensed producers from Nova Scotia. I picked three licensed producers that I thought deserved recognition. The three companies I wrote about were Msiku, Skosha and Truro. I received a lot of responses. Good reviews, bad reviews, questions about the company. Most of it was about Msiku. Everybody wanted to know about the Nova Scotia cannabis brand co-owned by the Mi'kmaw first nations.
I had more questions too. I'm curious about their manufacturing processes, as well as how they've been weathering the market since legalization. So I reached out to Msiku's parent company, Atlanticann and they were kind enough to let me interview their president and founder, Christine Halef.
Here's what she had to say:
(Me) How did the Msiku brand come to be?
We are 51% owned by the Mi'kmaw, they were the ones who came up with the brand.
How did the partnership come to be?
Back in 2018, we were finishing construction and getting through the final stages of licensing and we had the first nations through a mutual acquaintance. They were interested in entering the cannabis industry so we took them for a tour of the facility and they were interested in investing in majority ownership.
Are these the same Mi'kmaq people we've been seeing in the news in recent months? Are they directly related?
The Nova Scotia first nations Mi'kmaw are composed of 13 communities. A few of those communities are the communities we've been seeing in the news.
How did you go from Pharmaceuticals to cannabis?
I came from an entrepreneurial family, as a pharmacist I was always interested in the health sector. I also felt like pushing the boundaries a little bit at the same time and when this opportunity came up (commercial cannabis applications), I thought 'what a great way to amalgamate my interest in being an entrepreneur and my interest in the health sector'.
I had done a lot of reading on cannabis and its benefits on many medical conditions and I thought 'this is really interesting to me', so I found it was a happy marriage between my two goals in life. That's how everything started.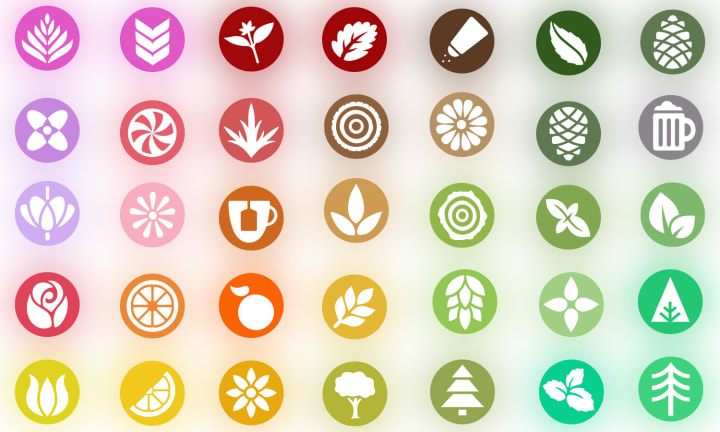 What do you think about the future of terpenes?
I think that's where the future is. I think right now we're seeing lots of emphasis on THC but there's so much more to cannabis and potentially even the medical benefits that terpenes have. I think what we need is to see more research done on it but I think both from a flavour profile and just an enjoyment of cannabis, terpenes play a huge part.
There's a whole missing piece from this puzzle and that's 'how do they work with the cannabinoids to help different medical condition?'. I think that's where we're going to start seeing a little bit more emphasis on research as they're finding new cannabinoids. I think that's the direction we're headed in.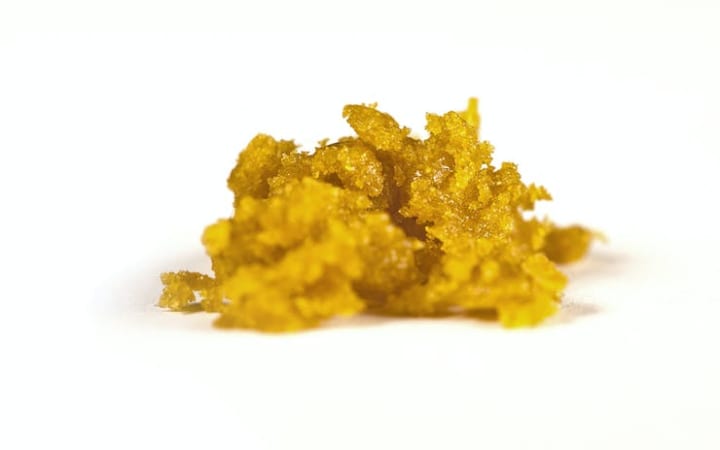 With Live Resin, the product is immediately flash frozen rather than being cured and dried. The product is also kept frozen during the extraction process by freezing the solvent. This process protects the terpenes from when you first harvest all the way until it gets to the customer.
What is Msiku doing to protect your terpenes, even though you have to cure and dry your products?
We're lucky because we built a purpose-built facility for Cannabis. First of all, a lot of effort went into the technology and materials we're using. From the flowering to the cultivation process, there is a lot of emphasis on maintaining certain climate conditions and being able to maintain specific climate conditions without large spikes. That's something we've been able to do with the technology we've been using.
Also, we have conviron drying rooms. Conviron drying rooms create horizontal air flow to allow an even drying. It also creates a specific climate control in those drying chambers and I think that's what's allowed us to dry the cannabis to the exact level we want to without it being too quick or too long.
We're able to really dial in those conditions so I think that's helped maintain our terpene profile. When we test we see anywhere from 2-3% terpenes. We do plan on rolling out Live Resin in 2021. I think the reason we've decided to go the Live Resin route is because we've already been able to maintain the terpene profiles of our strains. In order to get great quality Live Resin, you have to have great quality inputs. We feel our cannabis fits that bill.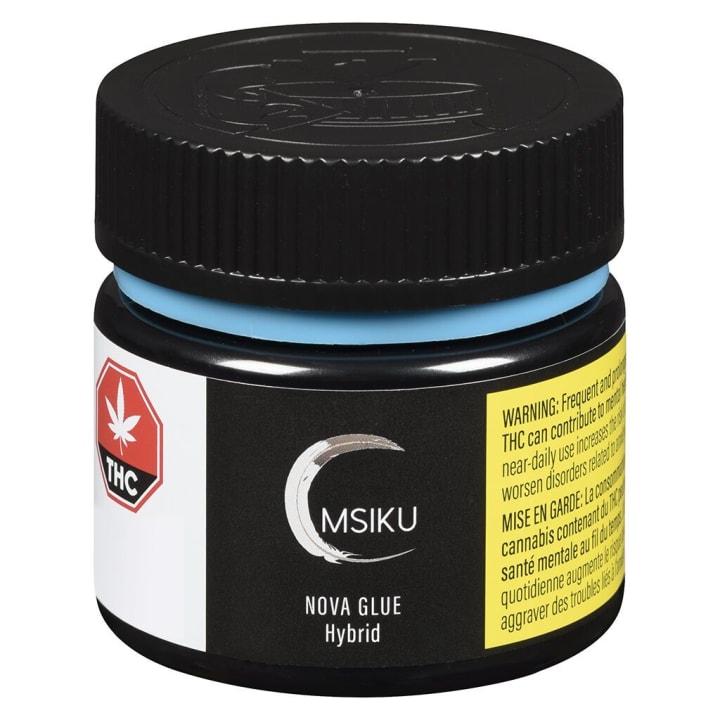 So what's your favorite strain from the current line up?
Nova Glue.
Are there any other formats (aside from Live Resin) you're going to be looking into?
We're going to be looking into shatter eventually, but Live Resin to begin with.
Will there be pens or just concentrates in the basic format?
Right now, just the concentrate. Pens may come down the pipeline later but we're going to be starting there with our beginning sku's.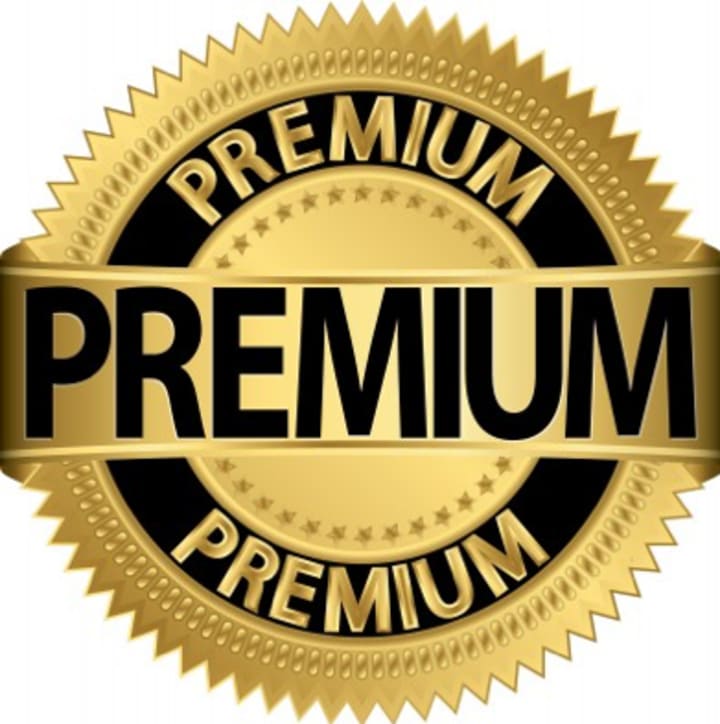 I'm interested in over-used terms in Cannabis. Terms like premium, connoisseur or quality. I often see them without any sort of definition or explanation of what the LP means. Of course there is some subjectivity to what quality or premium means for brands and consumers.
What does premium mean to you?
For us, we consider ourselves premium because we really look at each step of the process and we're looking to add value to our processes. For example, we hand-trim. Just because you machine trim, it doesn't mean you don't have great quality cannabis. Hand-trimming does help maintain the quality and structure of the bud, though.
To me, it's an added value. When you look at something premium, it's 'what steps in the manufacturing process of that product are being taken to make the product premium?' Our value-adding processes include hand-trimming, hang-drying and not irradiating our cannabis.
These additional processes ensure we're providing the customer with what we think is a premium product.
It's okay to provide cannabis that's not considered premium because just like any product, it doesn't mean the lower quality product isn't good or doesn't do the job. Everyone has a palate and sometimes you want to splurge and try that unique/quality product.
I think you have to have everyone and everything in the market. It's important for consumers to have options and to be able to make choices. You can't please everyone, but consumers vote with their dollars.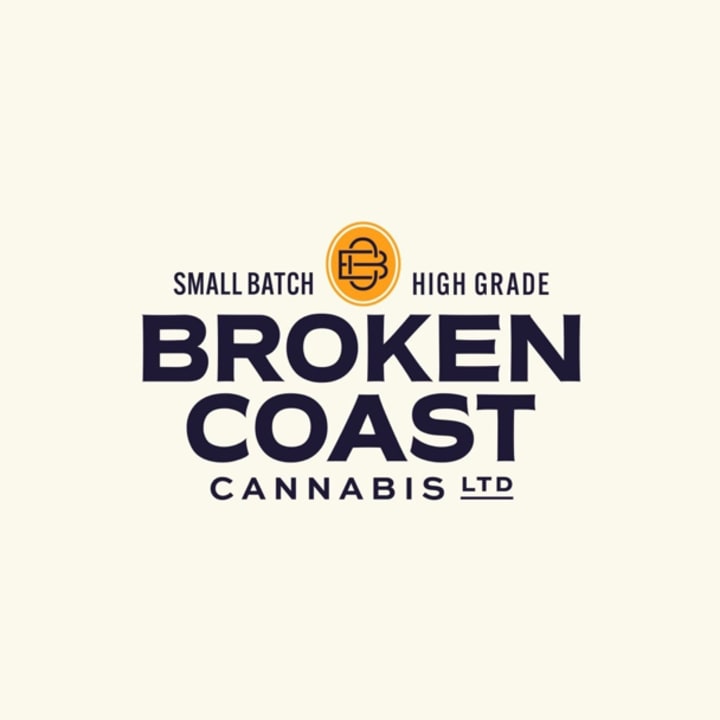 Are there any competitors you're specifically watching to see what they're doing?
Throughout this process, we've looked at Broken Coast as the gold standard that everybody really admires. They came into the market strong and they had a quality product that people are still very devoted to. What we see is a loyalty to Broken Coast and that is really impressive in a market where there isn't a lot of strong brand recognition. I think that's what we've tried to achieve. Brand recognition and loyalty to the Msiku Brand.

Does Atlanticann have plans for a second brand?
For now, we're going to stick with Msiku. It encompasses everything about our indigenous ownership. We love it and we're also not an Aphria (Broken Coast's parent company). We're not big enough to be rolling out with multiple brands.
For us, the approach we've always taken is low and slow. Let's just focus on getting something right instead of trying to do too many things at once. Building Msiku and rolling out more strains is out goal at this point.
The only opportunity for us to create another brand is when we try to tap into the medical market.
You're probably right. Many companies who've rolled out too much too fast have learned it wasn't a smart idea.
It's a new industry. Everybody's trying to figure it out and its constantly changing. I think what has benefitted us is our late entry into the market because we've already gotten to see what has and hasn't worked and we're also going to be subject to that too. We already are.
It's such a dynamic industry and its so new. There's not a decade of data for Canada specifically. I think we're all trying to navigate the ups and downs and the constant changes in this industry.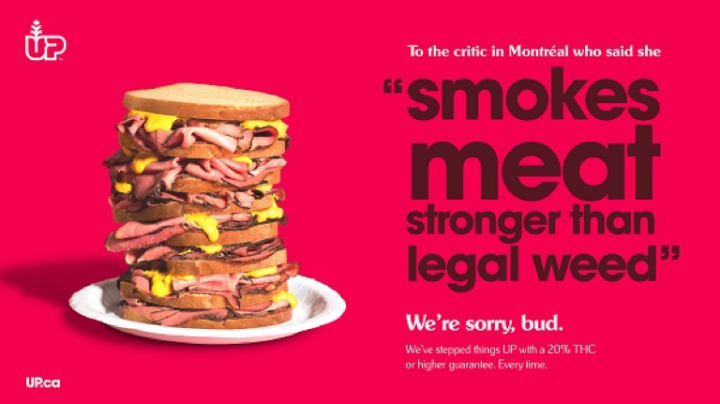 Have you seen the UP Cannabis campaign by Hexo? It's one of the few ads I've seen that has been engaging.
I think the ads are quite clever. It's honest.
Did you see health Canada's 30 day open call for input on cannabis regulations?
Yes, and I wrote in. I think it's more than advertising regulations that need changing. It's great to see that they're looking to get feedback. In a new industry, you have to be open to it (feedback). I think they've done a great job as of late of really addressing concerns from LP's and the Public on 'how do we really move to the next steps?'
If they want to fulfill their mandate of eliminating the legacy market, it's important for them to listen to what consumers want and what LP's need to operate efficiently and profitably. They're starting to realize this is an important step to take.
I wrote in too. I think they also have to work closer with the provinces.
It's a struggle. It's a struggle to deal with every single province and their different regulations. I think if you're allowed to sell in Canada, it should just be a blanket, one-size-size-fits-all type thing. It's difficult to adjust your processes, pack sizes, barcoding for every single province. There should be some sort of standardization.
That's the end of the intrview, before I give you my thoughts. Here is Msiku's current lineup: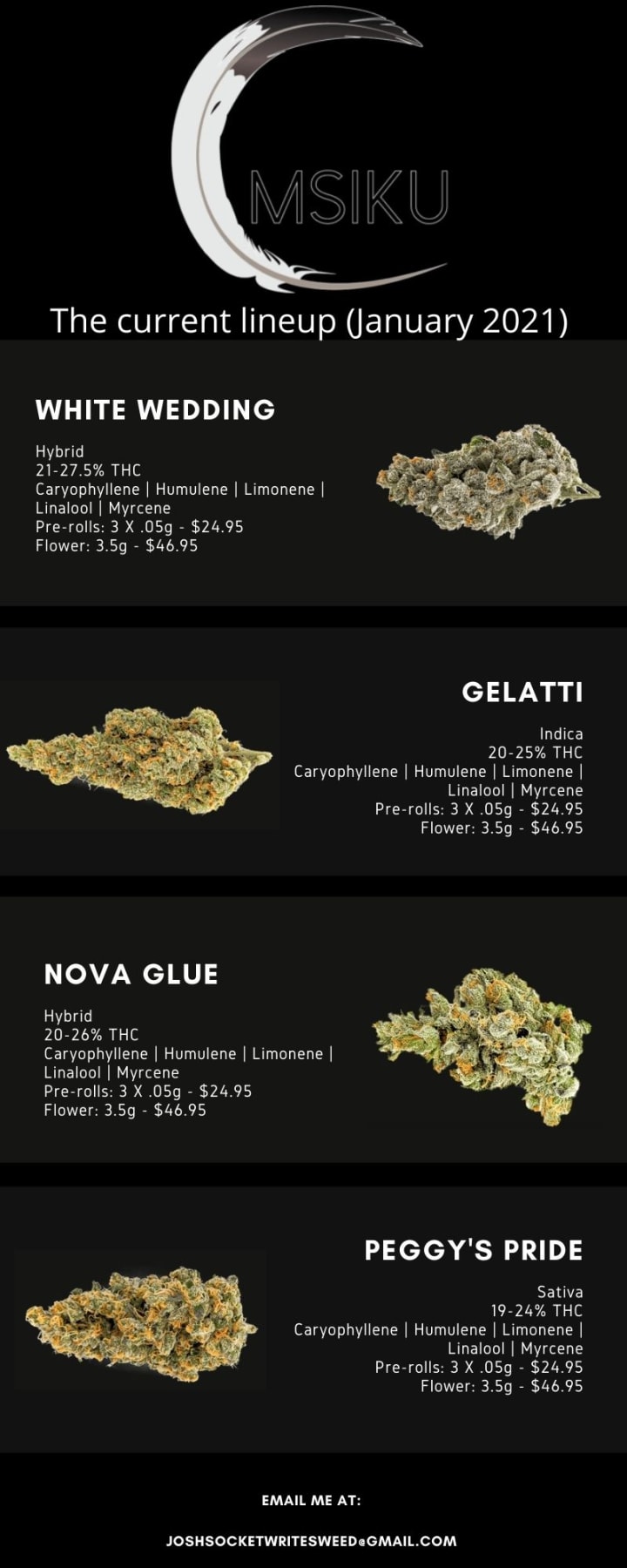 I had a really great conversation with Christine. She has great insights on the industry and cannabis on the whole.
It's nice to see that there are passionate people in the industry working to lead it forward. I can tell you I've tried White Wedding and Gelatti and I thought they were both great. They were strong and incredibly tasty. I plan on trying more of their strains, on their website they've announced a new strain, Ice Cream Cake X Kush Mints 11. When I asked Christine about it, she told me to keep an eye on social media. Let's keep an eye out for Ice Cream Cake x Kush Mints 11 together.
Msiku has a roster of heavy-hitters. Only one of their strains has a THC range starting below 20%. Christine said herself that THC isn't everything, but I do believe it's remarkable. The high THC count is a direct result of one of their inputs in the cultivation process. It's also exciting to see companies acknowledging and looking to terpenes more and more. It will be interesting to see how they change the market.
I felt like I learned quite a bit from Christine. I had never heard of Conviron and their horizontal drying system until our conversation. It was interesting to see how Atlanticann viewed their product and what made it premium. Christine makes a good point about adding value through the processes. What you input into a grow effects the final product.
At the end of the day, cannabis is about choice. Opinions are like assholes, everybody's got one. People have different tastes and at the end of the day, they should be able to get what they want.
I want to hear from you:
If I captivated you, inspired you, or helped you kill ten minutes, don't hesitate to leave a tip!
And If you have a company you want to see me interview, let me know! Email me at [email protected]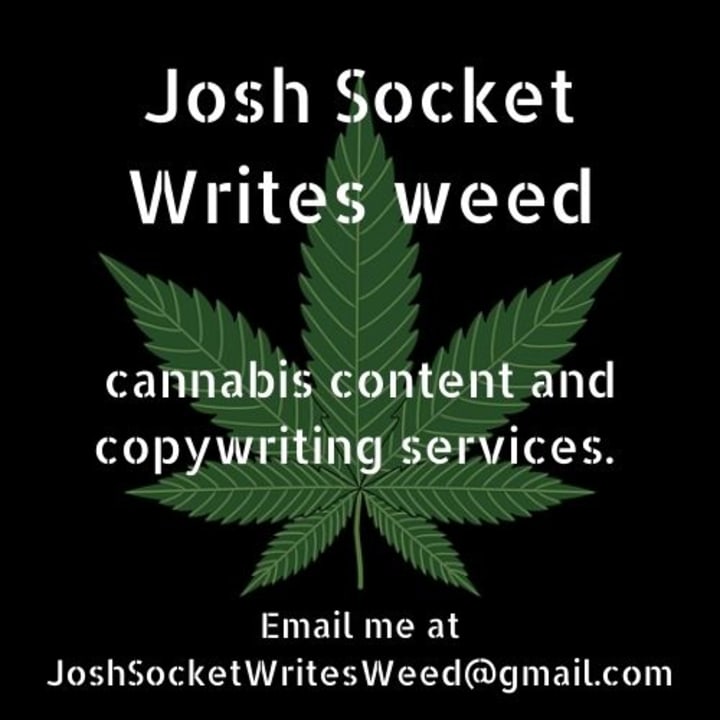 About the Creator
I'm a copywriter. My first thought was to create a library of cannabis information but I've decided to expand my writing.
I used to write for an agency that specialized in merchandising for influencers. Check it out.
Reader insights
Be the first to share your insights about this piece.
Add your insights