Hottest Girls Who Smoke Weed
The combination of legalization and social media has opened up a whole new world where you find the hottest girls who smoke weed.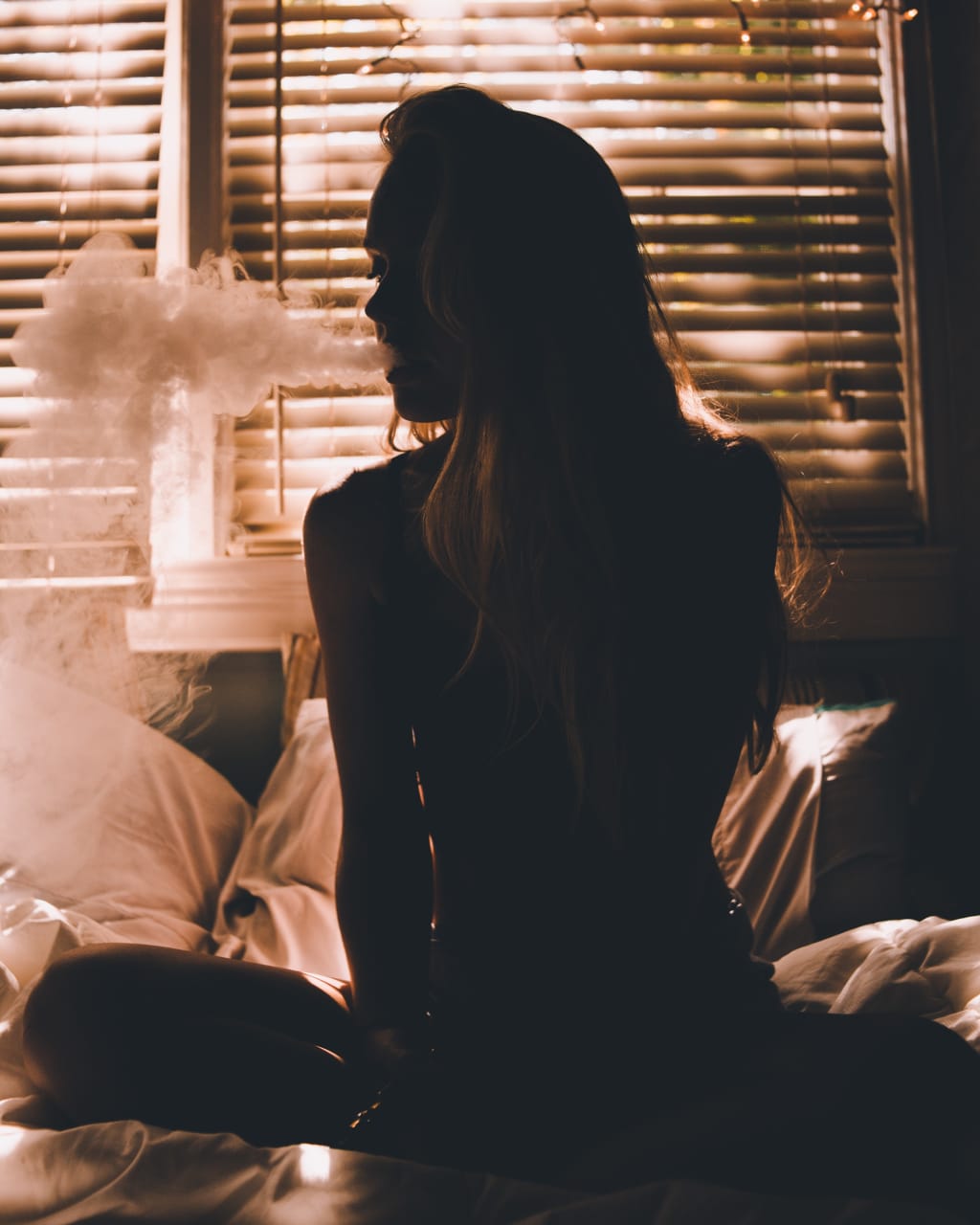 Photo by Gage Walker on Unsplash
As marijuana legalization spreads throughout the nation, more and more people are willing to admit they love weed, and more and more of those people seem to be competing in a hottest girls who smoke weed competition. The combination of legalization and social media has opened up a whole new world where you can see beautiful buds and dank women all on one screen. There's no reason to wait any longer, let's check out the hottest girls who smoke weed.
Dazed Daisy has become a legend in marijuana culture. Not only is she sexy as hell and always around the finest dope, but she also shows off her brain with her defense and support of the anti-prohibitionist cause. You will frequently find her at concerts, rallies, and events in support of medical and recreational marijuana legalization. She has some of the best sexy weed pics around, both professionally done as well as an ample number of sexy selfies. As a result, she is one of the biggest weed women on social media today. You can check out the latest from her photo shoots as well as seeing what kind of awesome bud she's gotten her hands on via Instagram.
Jill Blow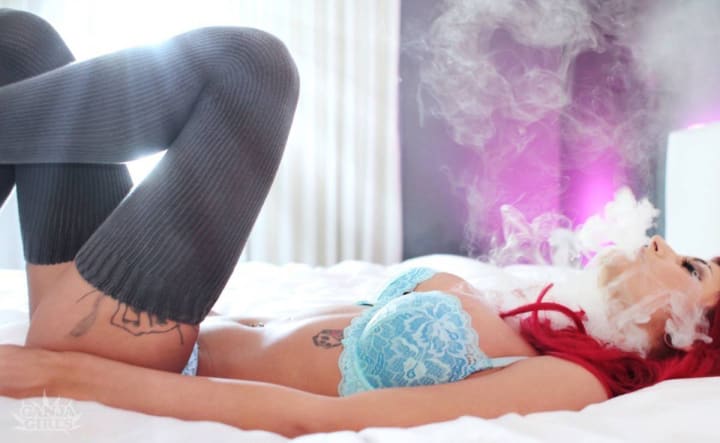 Jill Blow is another one of the models who works for Ganja Girls, which basically means that she is hot and smokes weed for a living, which honestly doesn't sound like that bad of a lifestyle. She is noted for her fun and outgoing personality, making friends easily while at the same time being astoundingly beautiful and stoned. At the same time a lot of her friends describe her as very down to Earth, which means that you might be able to work up the nerve to approach her should you ever actually have the good fortune to run into a sexy weed smoking girl while out in public.
Angela Mazzanti is one of the most famous weed women today. She has appeared all over the country at different events advocating for legal recreational and medical marijuana and can frequently be spotted at concerts and events supporting that cause. If you follow her on social media you will find that you get some excellent backstage looks at different events and shows, which is a great insight into some of the more enjoyable parts of being a marijuana activist. In addition to her busy activism schedule, Angela also works as a model and spokeswoman for different marijuana operations. She is covered in tattoos and also an excellent photographer, which means that you can expect some of the best selfies around.
Molly is an adult movie star who also works as a model and happens to love marijuana. This has led her to recently become another member of the Ganja Girls agency where she appears in sexy weed related material. Her social media has some great pics and videos of her and others but you should be aware that it is not always safe for work, so be discreet when viewing. You'll get a great backstage look at the different photoshoots, movies, and events she attends, as well as a look at some of the best bud ever grown.
Remy LaCroix is easily one of the hottest girls who smoke weed. She is an adult movie star, actress, model, and all around awesome person. She has a huge social media following where her friends and fans can get awesome backstage looks at her work, as well as get her opinion on the best ways to smoke weed and the best strains around at the moment. As a result it is easy to see why so many people want to stay current on this beautiful and high fox. She loves sex and it comes through in every single thing she does, so go check her out now.
About the Creator
Born in Kingsland, Arkansas. Spent way too much time watching TV. Daily toker. Still in Kingsland, Arkansas.
Reader insights
Be the first to share your insights about this piece.
Add your insights