Everything You Need to Know About California's Marijuana Social Lounges
Want to know more about California's marijuana social lounges, the new trend that's reshaping how people are smoking weed?
Photo courtesy of Moe Greens
In a rapidly growing and diversifying landscape of weed-friendly businesses, marijuana social lounges are emerging onto the scene as popular spaces to smoke pot, vape oils, and consume some of the strongest edibles you can buy right now in public. Lounges have opened across California, featured prominently in San Francisco and Los Angeles, to provide smokers with unique and amiable environments in which a wide range of cannabis products can be enjoyed safely. The success of these social lounges is certainly making a mark on the weed industry; and as these spaces continue to trend in major cities, the social element of cannabis is beginning to make its way to the forefront as a new businesses model.
What is a marijuana social lounge?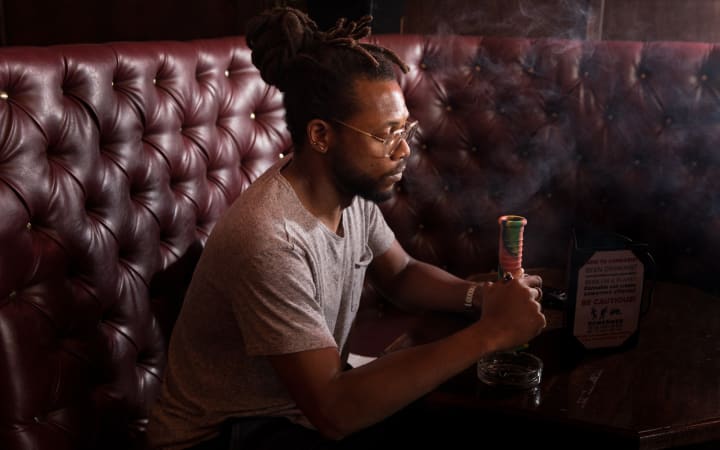 For Californians, gone are the days of shady deals on the low or lackluster trips to the dispensary before smoking at home. Marijuana social lounges are now trending in major cities, allowing weed-lovers to smoke together in open, friendly environments. Also referred to as pot lounges and cannabis lounges, these social lounges create alternative spaces for social hangouts, providing patrons with comfortable and eccentric environments so they can sit back, relax, and enjoy the bevy of unique pot products each lounge offers. Put simply, a marijuana lounge is a space where one can smoke, vape, or consume edibles safely, and as the name implies, an emphasis on sociality is inherent in the design and concept of these lounges. Some have even drawn a comparison between marijuana social lounges and pubs or bars, although alcohol is not permitted on the premises of cannabis lounges as California's marijuana laws prohibit the consumption of alcohol and marijuana on the same property. Imagine, instead of meeting up with a coworker or an old friend for a drink, the two of you decide to catch up over a casual blunt in a social lounge. This is essentially the premise these businesses are implementing, and so far, it's proven to be wildly successful.
Even more exciting for weed-enthusiasts, California's marijuana social lounges do not require a medical prescription or recommendation, enabling patrons to use marijuana solely for recreational purposes. These spaces are being touted by many as stigma-free zones where marijuana-lovers can socialize and smoke in peace, providing comfortable, safe, and hospitable environments for social cannabis consumption. This is a game-changer for the weed industry, as the legalization of recreational marijuana in these spaces provides a new avenue for cannabis-lovers to partake in their favorite activities. The social nature of these spaces adds to their unique qualities, and as these lounges continue to see success, the demand for inclusive, open, and friendly marijuana lounges increases.
Are they legal?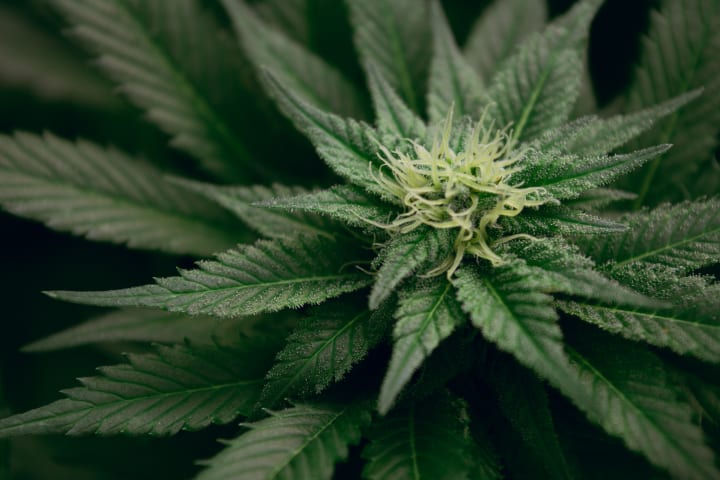 Although recreational use is technically legal throughout the state, California state laws also prohibit people from consuming cannabis in public, barring anyone from smoking on the streets, in parks, or in most business establishments. That's where marijuana lounges come in; by receiving permits to open, they provide a legal outlet for the social consumption of marijuana outside of one's home. These spaces are redefining the way people smoke weed, bringing the act to a more public and communal space that facilitates interaction.
Full disclaimer: California's state legislation requires that an individual be 21 or older in order to own, buy, or use marijuana recreationally, meaning that you're going to have to present a valid ID proving that you're 21 or older in order to casually blaze in a marijuana social lounge. Some lounges, such as San Francisco's Bloom Room, allow members between the ages of 18 and 20 to use their services as long as they have a medical recommendation, bypassing the 21 and over law. Also, it's important to note that while anyone over the age of 21 can use these spaces, if you're using a medical recommendation or prescription, you will also have to provide proof of California residency, as state laws prohibit the treatment of out-of-state patients in dispensaries. Thus, even if you're 18 or older and you have a medical recommendation, you won't be able to use the lounge unless you're a California resident.
For anyone still unsure about the legality of these lounges, rest assured that these businesses have been screened thoroughly to ensure they adhere to state guidelines regarding the consumption of marijuana. For example, West Hollywood approved cannabis cafes and consumption lounges after months of rigorous screening and reviewing various proposals from hundreds of eager business owners. This was a huge step for the state of California and the weed industry all together, as previously, only nine of these lounges existed in the country; seven were located in San Francisco, one was located in Oakland, and one was located in Denver. With West Hollywood granting permits for marijuana social lounges at the end of 2018, eight new consumption lounges have been established or will be opening before the close of the year in the area. Not only does this allow, but it encourages on-site recreational smoking, vaping, and edible-consumption. Now, 2019 is seeing an explosion of these lounges as social cannabis has taken off across California, legally enabling the recreational use of marijuana in these designated areas.
Not every state that has legalized marijuana has also permitted the establishment of pot lounges, which makes the rapidly growing number of lounges in California particularly unique. For example, with the new state legislation signed by governor J.B. Pritzker, Illinois recently became the 11th state to legalize marijuana; however, the sale and consumption of marijuana recreationally has yet to be explicitly permitted, barring the establishment of marijuana lounges for the time being. With the current success of California's lounges however, it is very possible that states that have legalized marijuana will soon look into creating cannabis consumption lounges of their own.
Where are they located?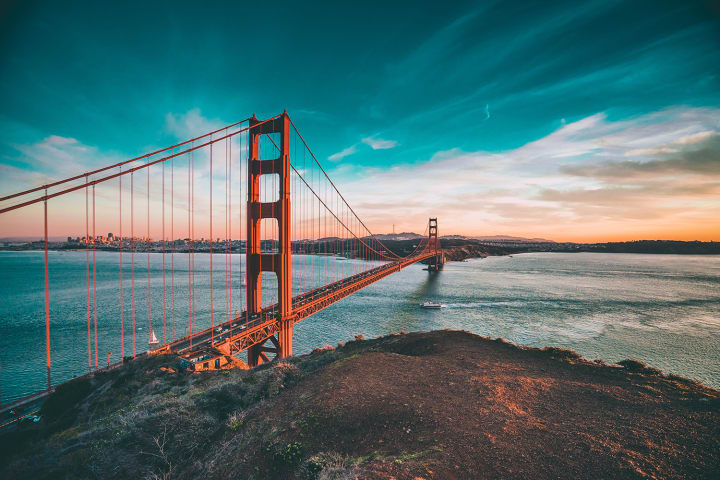 There's a high concentration of marijuana social lounges in San Francisco, with quite a few scattered across Los Angeles as well; however, as the popularity of cannabis consumption lounges increases, new lounges continue to sprout up across the state. The aforementioned West Hollywood lounges aren't the only ones popping up in California in 2019; as a growing industry, social cannabis lounges are continuing to develop across cities in California, and are even spreading to other states, namely Denver and Nevada. Cannabis consumption lounges have also opened or are planning to open soon in Lompoc, Ukiah, Emeryville, Oakland, and Cathedral City as well, and there's bound to be more that will follow suit. Many of California's largest cities are now home to unique smoking lounges, and with new lounges opening rapidly, you'll need to keep an eye out for where the newest one is coming.
If you don't live in California, fear not: Marijuana social lounges are becoming popular in other states as well. Colorado's state legislature recently passed a bill that allows businesses to apply for pot consumption areas, which means that cannabis lounges are going to be spreading like wildfire soon enough. Additionally, while the city of Las Vegas initially put off making any decisions about their legality, marijuana social lounges were recently approved by the Las Vegas City Council, meaning that lounges could appear in the city by the end of 2019.
How do I use one?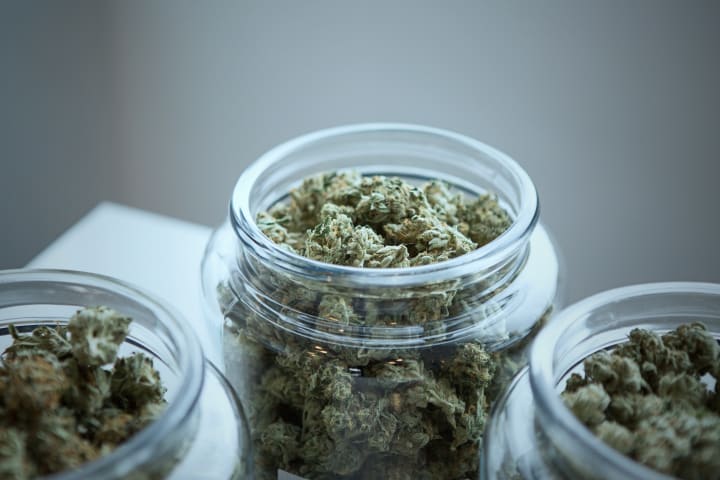 Many marijuana lounges double as dispensaries, meaning you have a wide array of options when it comes to what cannabis products you have access to, and can use safely, on the premises. Some dispensaries, such as Barbary Coast in San Francisco, allow anyone to utilize the services of their dab bars and marijuana lounges, provided you are of legal consumption age. In these lounges, you can purchase any product you like from that particular cafe or dispensary's unique "menu," and consume it in the lounge, making use of the provided equipment if you so choose.
Some of these lounges feature the social element more prominently, such as Oakland's Lounge 847, which features flat screen TVs, pool tables, and an array of bongs you can use if you don't want to bring your own from home. Others seek to create one-of-a-kind culinary and social experiences, such as the forthcoming Budberry in West Hollywood, which is owned by celebrity cannabis chef Jeff Danzer. It would be safe to assume that he will be concocting unique, cannabis-infused dishes for patrons to try in the neon pink, 1950s-esque lounge with a contemporary twist. Whether you decide to eat or to smoke anything you get at one of these businesses, you can make full use of their designated lounge areas and enjoy the relaxed environment.
Some marijuana social lounges operate as a perk that comes with membership to the associated cannabis business, and in this case, you will need to sign up as a member in order to utilize the lounge. Blue Room, the same as above located in San Francisco, is such a dispensary. In these cases, the membership is free, but you will need to sign a membership agreement. Because some lounges require membership for access, it's important to check on their website before visiting to make sure you're able to use all their services when you arrive.
There are also some lounges that offer day passes for patrons to access their extensive services. The Alchemy Lounge in Los Angeles, for example, charges $50 for a weekday pass and $100 weekend passes for non-members; and while the price may seem steep, it covers a host of amenities including WiFi, TVs, the best party games to play high, and plenty of seating for guests to enjoy. The Alchemy Lounge sells vaporizers and other smoking equipment, but they encourage guests to bring their own. Before you head to a lounge, make sure you check to see if they provide complimentary equipment (which many do) or if they ask you to BYO.
So, now that you know everything you need to know about California's marijuana social lounges, it's time to try one out for yourself! Take advantage of these distinct and exciting spaces, and explore all the unique experiences each lounge provides. As the weed industry accommodates this new smoking trend, be on the lookout for new lounges, because it looks like they're leading the way to the future of cannabis consumption.
Reader insights
Be the first to share your insights about this piece.
Add your insights