Colorado medical weed card well worth money, effort
I buy great weed for $50 per ounce with med card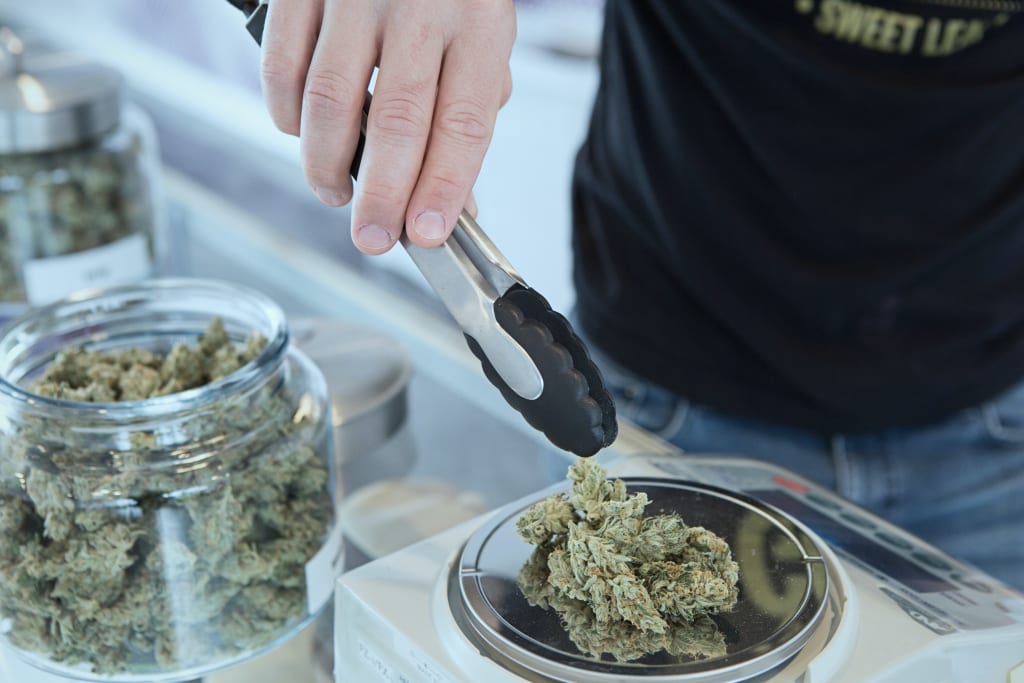 Add Weed/Unsplash
For my first few years in Colorado, people told me it's not worth getting a medical marijuana card here. They reasoned weed is widely available recreationally and relatively cheap. Why spend $100 or more and up to an hour of your time to get a medical card?
Because it's a hell of bargain, that's why. Having a medical card for me is not even about the money. Well, it is – I am saving a small fortune with my medical card. But more than that I appreciate the state recognizing marijuana as medicine. The card legitimizes marijuana use (not that it needs to be legitimized, but let's face it, there's still stigma).
Great weed for $50 per ounce
As for medical prices, I can buy great weed for $50 per ounce at one dispensary I frequent, Xclusive Cannabis. I bought a once of Strawberry-Banana Tangie for that price last week. It is an amazing daytime sativa with stimulating rather than stony effects.
I also bought an ounce of Blueberry strain, popcorn buds, for $45 per ounce. I finally obtained my medical card when my psychiatrist suggested it. She even drove me to the marijuana doctor's office. My doctor observed my mood tended to be most stable and uplifted while smoking Blueberry Headband strain.
I also frequent LivWell dispensary, shopping both the medical and recreational sides. Flower prices are about 20 percent lower on the medical side. Medical card holders get 10 percent off everything on the recreational side. I recently bought a Blueberry Cookies vape pen for $27, but I had to pay recreational tax, about 25 percent.
Another nice thing about having a weed card is that it gives you access to even more strains than you can get recreationally. I recently tried a strain called Glitterati.
Weed so good it glitters: Glitterati
Do the Hustle!
Play that funky music, white boy.
Aaaaaa-aaaaa-afternoon Delight!
I'm dancing like a Disco Duck after smoking four bowls of Glitterati. How did a weed strain get such a fancy name? Because of its thick, silver-white trichomes. These nugs look like disco balls.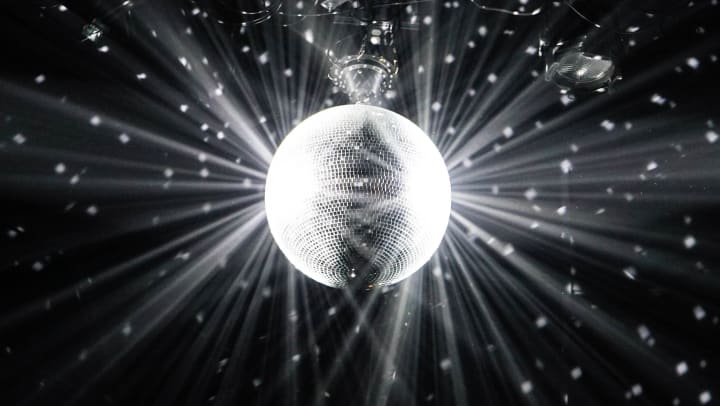 I get top shelf weed for $15 an eighth, $25 a quarter, up to $100 per ounce. Recent great strains available medically at that price include Pink Runtz, Banana Foster, Cookies and Cream, Orange Sherbet Runtz, and many others.
You need to have a qualifying condition to obtain a weed card, and those conditions vary state to state. I had a medical card in Illinois, too, prior to its recreational program. I obtained both of my medical cards for PTSD.
Illinois weed card sent me to poorhouse
In Illinois, I paid as much as $60 per eighth for my medical weed. The quality was good, but those prices are about 500 percent more than I pay in Colorado. The toll medical weed in Illinois took on me financially proved debilitating. Before I went completely broke, I moved to Colorado, where weed is much more inexpensive.
I will admit I moved to Colorado for the weed. I used to be ashamed to admit it because natives assign negative connotations to pothead newcomers.
Colorado is good for my health
But for me moving to Colorado made perfect sense. My psychiatrist said it best: Weed works wonders for me. As such it's an important part of my life and a significant expense. Nowhere can I get quality weed at such a low price than in Colorado.
Of course, Colorado has a lot to offer besides weed, such as 300 sunny days per year. That sunshine keeps me as uplifted as the weed does.
And the dry air means I never have a bad hair day. Suffice it to say I have no regrets over moving to Colorado for the weed. And I'm glad I have my medical marijuana card.
how to
About the author
I am a journalist with more than 30 years' experience. Here at Vocal, I write mainly for Potent, Vocal's cannabis magazine. I have a PTSD diagnosis and a medical cannabis card. I have lived in a penthouse and also experienced homelessness.
Reader insights
Be the first to share your insights about this piece.
Add your insights