CBD and Hemp Oil - The 'Entourage Effect'
Combining CBD & Hemp Oil to create a win win solution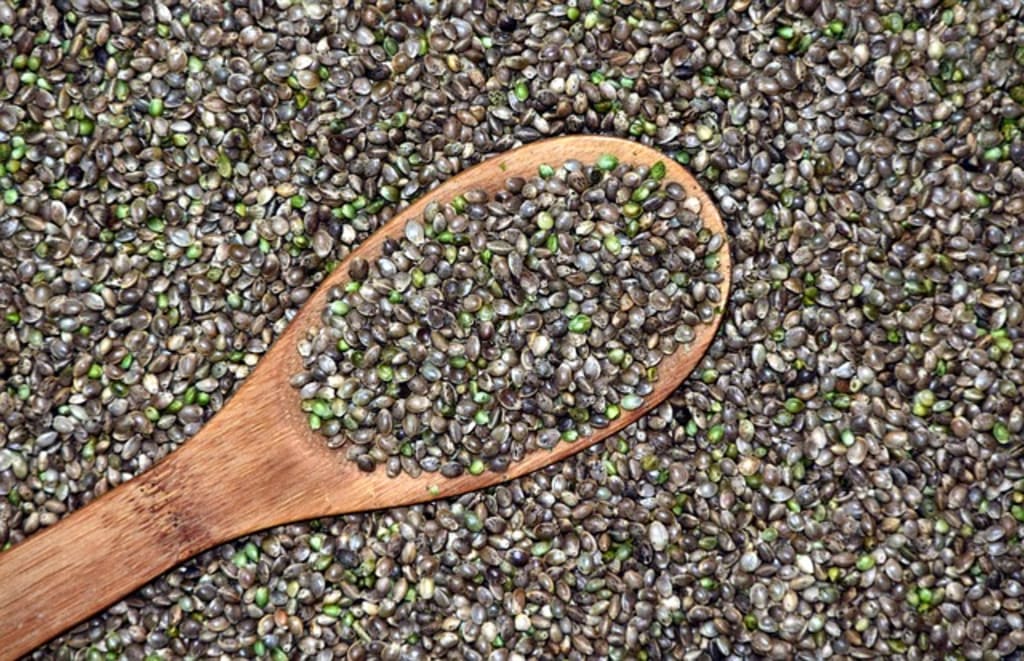 Hemp oil can be defined as the full-spectrum of oil extracted from Cannabis Sativa, or from hemp seeds that are produced by the hemp plant. Hemp oil has few risks of intoxication, as most of the hemp oil is extracted from different seed strains of the hemp plant. However, research has shown that hemp grains contain at least 0.3 percent of tetrahydrocannabinol (THC). THC is the component that causes the euphoric feeling of marijuana. It's also important to note that hemp oil is very different from cannabidiol (CBD) oil. CBD oil is produced from the leaves, flowers, and stalks of the hemp plant, which contains high concentrations of CBD, and has a lot of benefits too.
On the other hand, the hemp seed oil is extracted from Cannabis Sativa's seeds. These seeds do contain the same level of components as the cannabis sativa plant itself, but most importantly they are rich in various nutrients, bioactive compounds, and useful fatty acids. Hemp oil that is blended with other plant matter may boost its effectiveness to cure various health hazards, for example, inflammation.
Below are some of the benefits of hemp oil;
Skin Health Benefits
The hemp seed oil contains several nutrients that are very useful for the skin. Fatty acids and vitamins contained in the high spectrum oil may help keep your skin healthy, and prevent it from breaking out. A research study conducted on the lipid profile contained in hemp seed oil proved that it's very rich in healthy fatty acids and oils.
The abundant fatty acids make the oil a superb choice for keeping the skin nourished, and also safeguards it from oxidation, inflammation, and other factors that may make your skin to age. Also, applying hemp seed oil on your skin boosts its ability to resist various infections. Besides, the hemp seed oil is also able to treat several skin conditions that include psoriasis, dermatitis, eczema, acne rosacea, varicose eczema, and lichen planus. All these benefits are brought about by the high concentration of important fats, and their significant compounds.
Healthy Brain
Hemp seed oil's fatty acids components are also very good for maintaining a healthy brain. Indeed, the brain requires a lot of healthy fats to operate properly and efficiently, and hemp seed oil has plenty of these components. A current study conducted with a mouse indicated that hemp seed oil also contains various useful elements that safeguard the brain from inflammation. The researcher found out that hemp extracts contain polyphenols, which play a crucial role in keeping the brain safe.
Maintaining a healthy heart
Moreover, research shows that various nutrients contained in hemp seed oil can also be very helpful for the heart. However, much of this research has been conducted on animal models, and therefore they haven't come into complete conclusion if they apply to human beings too. The Nutrition & Metabolism journal in a past study also highlighted that hemp seed oil may also be very vital in treating various health conditions such as cholesterol levels, atherosclerosis, and high blood pressure. Also, a study in 2014 concluded that increased alpha-linolenic acid, which is indeed one important fatty acid available in hemp oil, helps reduce risks of suffering from cardiovascular disease. Alpha-linolenic acid is also available in fish and flaxseed oils.
Benefits of Full-spectrum hemp oil
Full-spectrum hemp oil constitutes added plant matter, which comes with more substances such as CBD. These added substances help bring increased benefits to the user's body. Some of the benefits of full spectrum oil include:
Relieving Users from Natural Pains
A lot of individuals use CBD oil or hemp to help relieve various natural pains they may be suffering from, such as inflammations. This benefit helps individuals who are not willing to take prescribed pain medications from a licensed physician. Research conducted in 2012 showed that cannabinoids components help in reducing pains and inflammation.
Muscle tension
Full spectrum hemp oil with some levels of CBD helps in reducing stress and relieving muscle tension. CBD indeed provides an anti-inflammatory outcome just like fatty acids, which are very crucial in relieving various tensions that are caused by stress, and also enhance the body's recovery from exercise. This can be achieved by applying hemp seed oil, or full spectrum hemp oil on the suffering muscles, and will effectively relieve the tension and provide a relaxing feeling. CBD is normally consumed via oil, but manufacturers are also producing CBD creams and balms.
Acne
The hemp seed oil's fatty acids components also help protect the skin and safeguard it from inflammation that might lead to acne. Moreover, the full spectrum of hemp oil that contains CBD also aids in treating acne. An older journal titled The Journal of the Clinical Investigation indicated that CBD helps the reduction of sebum production in order to treat and clear any risks of acne breakouts. The hemp seed oil also has other nutritional benefits, such as it contains proteins that may reach soya beans level, a great source of fibre, unsaturated fats, and various minerals and fats.
In conclusion...
In conclusion, the study of hemp oil is still very new in America, and other countries in the world due to various laws that have restricted researchers from conducting extensive research on the cannabis plant. However, as the legalization of cannabis continues, research of various benefits that are brought about by these cannabis products will continue. Moreover, the hemp seed oil is very safe, as it contains zero percent THC. The 'entourage effect' is also known as compounding multiple ingredients to one, which is proving to be an effective way to dose your CBD, whilst benefiting from the wonders of these.
Most importantly, it's also vital to make sure that you purchase your CBD oil from a reliable and certified manufacturer—it should be free of other cannabis plants matter that might contain other substances such as THC. The CBD industry is still a new and young industry, and a lot of inventions and innovations are expected in the future. This is due to the major benefits and opportunities that the industry may realize.
It's always important to speak to your local GP or doctor before taking any supplements, and ask for advice where possible!