Can Medical Marijuana Help With Asthma?
THC may help some breath easier.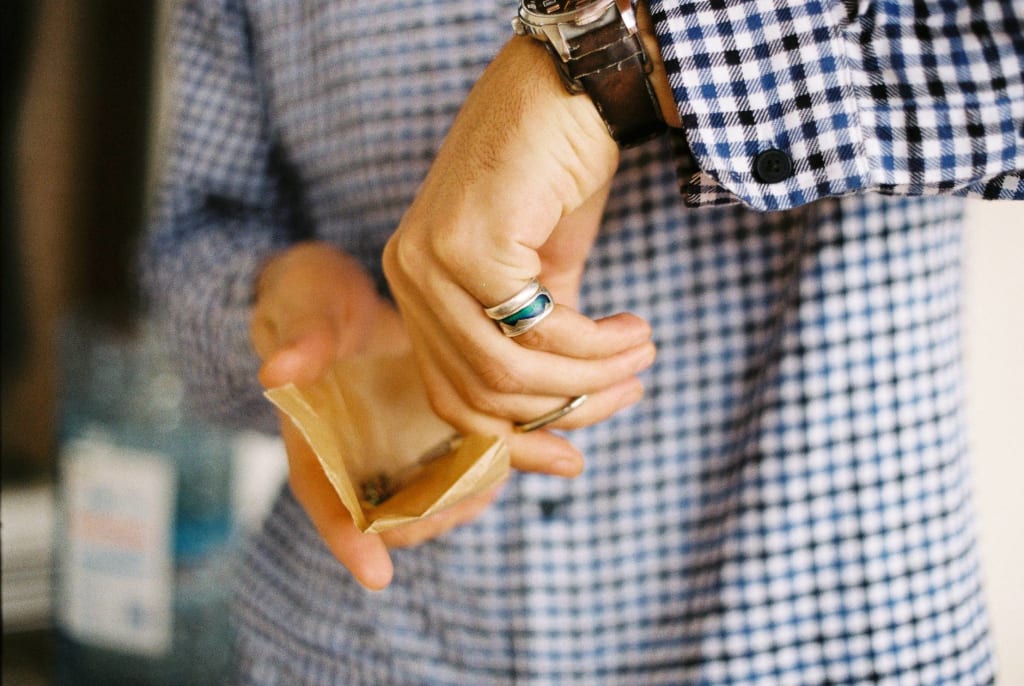 Being a smoker is bad for your health, regardless if it's tobacco or cannabis. But if you also have asthma, smoking can exacerbate your symptoms far beyond just a slight cough. With this in mind, it would seem illogical to treat one's asthma using medical marijuana.
However, the therapeutic use of cannabis can be significantly beneficial in treating the symptoms of asthma. In fact, new findings in the medical industry have proven the cannabis plant have to have great potential as the main new treatment for this chronic disease in the future. In states where it's legal, asthma would be a legitimate reason to obtain a marijuana card from your local clinic.
What are the benefits of treating asthma with medical cannabis?
Medical cannabis has anti-inflammatory properties, which is one of the main benefits of treating asthma with cannabinoid therapy. Cannabis mitigates inflammation and opens the passages in the respiratory system. This reduces coughing and shortness of breath. Although many people believe that the effects of cannabis smoking and tobacco smoking are similar, the reality is that while tobacco constricts the airways, medical cannabis opens them.
A 2012 study published in The Journal of the American Medical Association found that people with asthma who smoked cannabis moderately experienced increased lung function without suffering the lung damage associated with tobacco cigarettes.
Going back even further to a 1976 study with the Welsh National School of Medicine and and Sully Hospital, they found that THC was able to open up the airways as an inhaler. This would imply that there would be a benefit using medical marijuana with THC as opposed to the low-THC cannabis varieties.
It was also confirmed to be efficient in a study by Tashkin that tested both THC-free and THC strains in simulated asthma attacks. Not surprisingly, the marijuana with THC had the most significant effect within a short time period.
Of course, medical professionals are still concerned about treating asthma with psychoactive side effects. A 1978 study was conducted to test the effectiveness of various doses, and even micro-dosing delta1-tetrahydrocannabinol had a significant impact and participants with asthma.
Cannabinoids and Asthma
Asthma is a chronic inflammatory disease of the respiratory system, caused by the sum of inflammation, hyper-reactivity (increased bronchoconstrictive activity) and intermittent airway obstruction. Its clinical manifestation is variable, but consists mainly of respiratory distress, coughing, chest tightness and wheezing. It attacks all age ranges, although it usually starts in a person's childhood. It has no cure and its treatment seeks to attack the symptomatology in order to improve the quality of life.
When asthmatic crises appear, the muscles that surround the airways are tightened, narrowing the passage of air. If this situation is not controlled, it can get worse and also generate an extreme narrowing, since at a cellular level, the cells begin to produce more mucus, diminishing the possibilities of air entering the lungs.
However, smoking marijuana has been shown to produce bronchodilation in both healthy and asthmatic individuals. According to a study in the British Journal of Pharmacology (2014), "Activation of pre-synaptic CB1 receptors inhibits cholinergic contraction in human bronchi and the inhibitory effects of cannabinoids on cholinergic contraction may explain the acute bronchodilation experienced by individuals when smoking marijuana".
This action is further enhanced by the anti-inflammatory and analgesic effects well known from the traditional use of CBD-rich cannabis. Thus its medicinal use for inflammatory disorders such as asthma is widely accepted by the scientific community.
Wrapping Up
Marijuana is certainly should remain on the table to manage one's asthma, and it doesn't even have to be smoked. And as always, use it under the guidance of your healthcare professional, along with having your marijuana card to obtain the legitimate stuff.