Best Hemp Beauty Products
Using hemp beauty products can lead to long term improvement and preservation of the skin.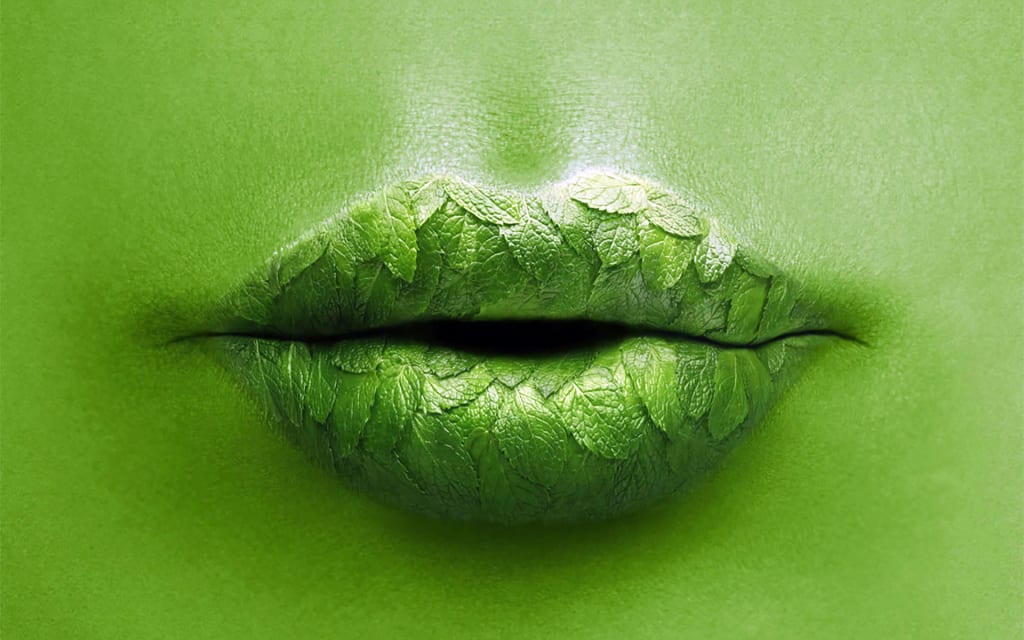 The trend of utilizing hemp in beauty and skincare products has steadily increased throughout the past few years. With many areas of the United States reducing the restrictions on cannabis, businesses have begun to acknowledge the health benefits of hemp. Hemp oil specifically has been proven to improve the condition of skin when either used in skincare products or ingested.
The best hemp beauty products provide benefits for both internal health and appearance. Hemp oil contains various amino acids, similar to our skin, which allows it to be absorbed easily. It also achieves something many products need to take the time to formulate and produce. Hemp oil is a natural non-comedogenic, meaning it is does not block pores when used in skincare products. Products containing hemp oil are exceptionally beneficial for those with sensitive dry skin. It has also been known to provide anti-aging effects by improving the composition of the skin over time.
Regular use of products containing hemp oil can aid in long term preservation or improvement of the skin's condition. Companies also include the oil in products due to the healing effects it has on rashes and other skin irritation. The products highlighted in this list do not contain cannabis, and have no psychological effects on the user. They simply offer benefits to the skin and body worth exploring.
This high end unisex fragrance is intriguingly unique. Utilizing hemp oil, this fragrance stands out in a world of synthetic scents. The fragrance is packaged in a beautiful glass bottle, and makes an elegant addition to a vanity or dressing area. You'll find the scent to be very woodsy and natural, featuring notes of rose, patchouli and of course cannabis. The fragrance is complex, boasting the inclusion of Brazilian orange and black plum.
Cannabis Santal perfume is produced by Fresh. Fresh offers an extensive line of beauty and bath products, each created with care and packaged beautifully, making them a great purchase for yourself or as a gift for someone else.
Hemp Hand Protector is a powerful cream keeping hands soft and protected from everyday use. Perfect for those that get a lot of wear and tear on their hands from their lines of work, this cream is a powerful moisturizer that can be used regularly. It is a best seller for the company, and has a following of supporters that tout its effects.
The Body Shop is a well-known retailer of indulgent beauty and skincare products with quite a following. The store's extensive group of users makes it refreshing to see that they caught onto the growing trend of adding hemp oil to a selection of its products. The Body Shop also offers a similar product for feet as well as a general moisturizer for the rest of the body.
This versatile lotion was made for use as either a hand cream or body cream. Just like the rest of the lotions and creams on this list, this product includes hemp seed oil for a smooth, moisturizing effect on the skin. The photo shows a scent called "Skinny Dip," but the company also offers Cucumber Melon and Dreamsicle. You'll find this lotion leaving your skin velvety soft.
Earthly Body products are designed and manufactured in California. They offer an extensive line of bath and beauty products including oil based creams, bath and shower gel, fragrances, and makeup. Their haircare line boasts hemp seed shampoos and conditioners for an all natural choice to add to your beauty regimen.
There are a number of Dr. Bronner's products that include hemp oil, but I wanted to highlight one of my favorites here. This almond-scented soap boasts a lack of synthetic dyes and additives, and is often used to treat skin irritation. The company states that the soap can be used in 18 different ways, including cleansing your skin and teeth, as well as washing fruit and vegetables.
Dr. Bronner's products are widely known in health-conscious circles for their multiple uses and reasonable pricing across their product line. Every product of the Dr. Bronner's collection is USDA and fair trade certified. Even the packaging is considered, which is fully biodegradable. You can feel good about buying products from Dr. Bronner's knowing that they make numerous charitable contributions with their profits annually.
Love Lip Tint looks like your typical lip tint or balm, but it contains natural ingredients including hemp oil that really allow it to stand out. Shown in the shade "Love," the company offers an array of colors to be worn every day. The product boasts a smooth application and sheer coverage. You'll find this tint to be moisturizing, aided in part by the use of hemp oil.
Colorganics prides themselves on offering makeup made with a USDA certified organic base and natural mineral pigments. Not only would I recommend their product line for those seeking out a beauty regimen with natural ingredients, but also for those with dry or sensitive skin, as hemp oil is an effective treatment for such.
If you wear makeup regularly, it is very important to have an exfoliating face scrub to wash it all off at night. If you do not, your pores deserve better. This face scrub is gentle enough for everyday use, and it is infused with hemp oil leaving your skin soft instead of raw and dry. The hemp oil cleans out pores and protects skin against irritation.
North American Hemp Company prides itself for using only high-quality and natural ingredients. All of their product offerings are cruelty-free and vegan, so you can enjoy their benefits without hesitance. Other product lines include haircare, body wash, and lotions.
Yet another favorite of mine by Colorganics—Love Lip Tint is great for everyday use, but these hemp oil lipsticks are the perfect product to take your look from day to night. Just like the lip tint, these lipsticks have a creamy, smooth application and are available in a number of shades to compliment your look. The photo displays Red Earth. I really like this shade for a classic evening look.
As mentioned earlier in this list, Colorganics is a trusted natural beauty brand acclaimed for its use of hemp oil and moisturizing vitamins and nutrients. This line of lipstick also includes beeswax and carnauba wax to fight against dry lips after a night of wear.
This product is lightweight and gentle enough for use throughout the day. It is an easily chosen, indulgent replacement to other thin moisturizers made with synthetic ingredients. This herbal body moisturizer touts the use of pure herbal extracts. It will also leave your skin feeling soft and looking glossy.
Hempz has been around for some time, being one of the many companies using hemp oil prior to the emerging trend. For that reason you will be able to find their products at major makeup and beauty stores, and even at some major drug stores. The company also offers other skincare and haircare products.
OCC Lip Tar resembles traditional beauty products in design and packaging, but they offer high quality cosmetics that include hemp seed oil. This primer is the perfect primp tool before applying a lipstick or gloss. There are plenty of other shades of lip tar, including more matte or glossy options.
Obsessive Compulsive Cosmetics do not test on animals, are 100% cruelty free as well as vegan. These thoughtful products can be enjoyed without guilt. They offer an extensive product line including nail polishes, liner pencils, and eye shadows.
This brightening facial cleanser is perfect for those who want a gentle face wash without exfoliant. By now you're catching onto the pattern of products recommended for sensitive skin containing hemp oil. This should prove the protective and nourishing elements hemp oil can offer when used in beauty and skincare products. This product will gently lather dirt and dead skin, leaving even the most sensitive skin feeling soft and moisturized.
BC Bud Skincare produces high quality products rich in fatty acids, vitamins and pure hemp oils. This company was an earlier adopter of incorporating hemp extracts and hemp seed oil. Therefore, you'll find their product lines to include well-developed skincare and haircare offerings.
Reader insights
Be the first to share your insights about this piece.
Add your insights