Best Cannabis Products You Can Buy in 2018
Be the biggest pothead you can be with the best cannabis products you can buy in 2018.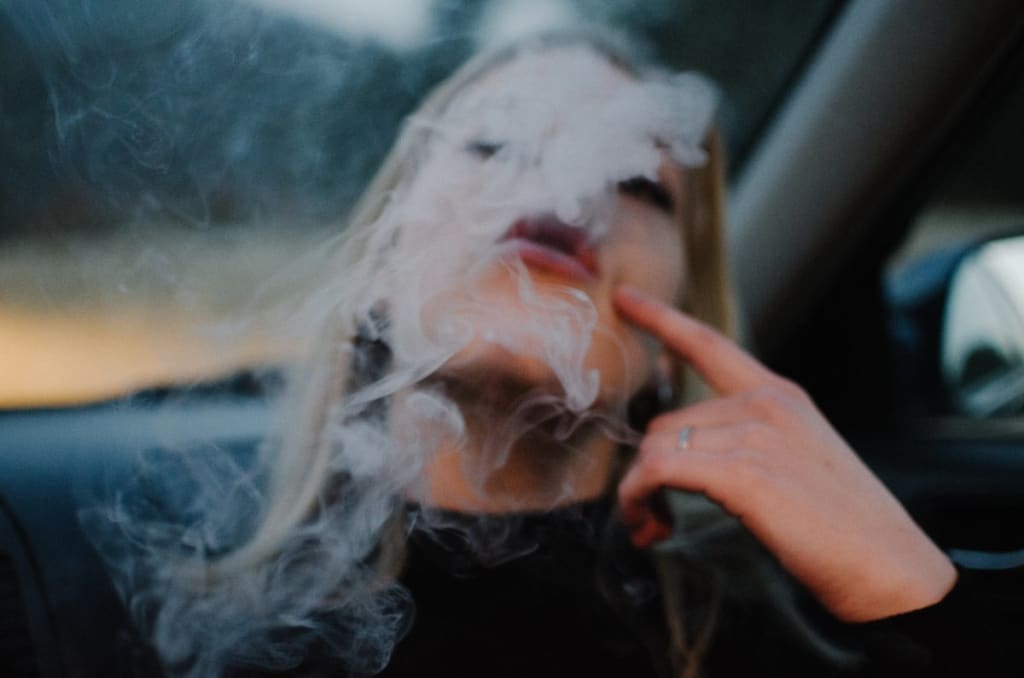 I'll say it once, and I'll say it again. If you want to see what divides the weed noobs from the weed veterans, look at their smoking gear. It's the truth.
The smoking gear that veterans have will always be a notch above the rest, especially when it comes to their pipes. They will have the best weed processing accessories money can buy, the best padded bong bags, and the best knickknacks that have cannabis use involved in them.
With every new year, the green boom gets more intense and new companies create better goods than before. Let's take a look at the best cannabis products you can buy this year, shall we?
Terp Preservation Society is a company that really loves to bring out the finest concentrates in the country. Along with having stylish collaborations and delicious wax concentrates, what really makes their goods some of the best cannabis products you can buy from dispensaries is the potency of their goods.
Seriously, a little dab will do ya!
If you're looking for high potency edibles that tastedeliciously sour, then by all means, check out Wana Brand's Sour Gummies line. These high-potency gummies have around 10 milligrams of THC per piece, with the whole package having a whopping 100 milligrams.
You'll be sky high, and will probably want to grab a ton of munchies after munching on these. You know you wanna try Wana.
What would a list of the best cannabis products you can buy be like without a top quality vape pen? This convection vaporizer has an LED display that tells you the temperature, full vaporization control, and an incredibly stylish exterior.
It's discrete, small enough to fit in the palm of your hand, and is just plain awesome. Good going, Grenco!
Rap legend and Kardashian dater Tyga really knows how to throw down when it comes to smoking pot. He recently teamed up with Shine and AtmosRX to create a specialized vape pen kit that makes smoking a better experience than ever before.
Crisp, clean cannabis flavor and a noteworthy style of its own is what you should expect from the Tyga x Shine Pillar Kit.
The Venice Cookie Company is one of the oldest edible companies in America, and we'll be darned if they don't make some of the best cannabis products you can buy, too. Most of their edibles are reasonably potent, but some really go hard.
The Hippie is one of their most potent products, and it's a single vegan cookie that has a whopping, jaw-dropping, eye-popping 500 milligrams of THC in it. It's got granola and cannabis in it, with no animal products whatsoever. Hippie approved.
Recently, Summerland Ceramics has been noted as one of the best cannabis smoking device companies out there. They have amazing bongs, pipes, and other goodies, too.
Their Some Hitter chillum, though, really takes the cake. It's stylish, effective, fits right in your pocket, and also packs a delightfully powerful puff. That's why we're calling it one of the best cannabis products you can buy right now.
Looking for a really nice bong? Summerland Ceramics has you covered on that end, too. Their Land Yacht will have you floating off to la-la land sooner than you'd think.
Masterdam makes some seriously good grinders. People who want to avoid losing pollen from their herbal goods will love their built-in pollen catcher, while those who just want some quickly shredded goods will enjoy its ease of use.
One of the best cannabis products you can buy on Amazon also got the nod from 2018's GreenState Cannabis Awards for being one of the top-rated cannabis grinders on the market.
This petite anodized aluminum grinder has a unique threading layout that rips apart herb, catches all the grit, and also makes your smoke's flavor way better. It's easy to clean and breathtakingly easy to use.
Yep, StashLogix, another award-winner, had to be on this list too. Better still, they actually are featured on Amazon! They make amazing bong bags, and this really sets itself apart as one of the best travel vape pen cases on the market.
If you're a love of vaping, then you'll quickly understand why this gently padded, smell-proofed case is one of the best cannabis products you can buy.
Getting a good rolled joint on the go just got a lot easier thanks to this cool new invention from iChief. Stoners who happen to enjoy using an iPhone will love being able to roll a joint and stone their rolling papers with their cellphone.
It's not quite discrete, but hey, it's a damn good tool.
RAW is a mainstay in the cannabis culture world, and it's easy to see why. If you've ever rolled a blunt, chances are that you've rolled at least one with papers from this beloved company.
Though they've been around for ages, but they've always overcome everything—even prohibition of both recreational marijuana and medical marijuana. That's telling, isn't it?
Maybe it's the organic ingredients, maybe it's the hemp, or maybe its the ease of rolling, but even in 2018, RAW rolling papers remain some of the the best cannabis products you can buy on Amazon.
Everyone who's into physical fitness knows that coconut water has become the new Gatorade. It's delicious. It's coconut-y. It's filled with electrolytes and has got what plants crave. (Wait, is that Brawndo? Oh well, still applies.)
The Mary Jane Juice Company has created one of the most fitness-oriented products on this list: cannabis infused coconut water. It's organic, will give you a refreshing high, and also works as a great post-workout quaff. We approve.
The beautifying benefits of some good ol' fashioned Mary Jane are very well-known. One of the biggest perks is the hair growth it promotes, and now, indie cosmetic brand Milk Makeup has found a way to get that goodness to the masses.
Kush Mascara has cannabis molecules, without the THC.
Love the taste of cannabis, but aren't actually ready to get THC-infused products for your beauty routine? You might like what Jersey Shore Cosmetics has come up with. Their Super Sativa lip balm hydrates lips, gives a nice cannabis taste, but has no THC in it.
Oh, and it's legal nationwide.
The Korova Black Bar is the stuff legends are made out of, and much fof it is based on the sheer potency alone. A single package of this edible bar carries 1000 milligrams of pure, unadulterated THC. Woof.
By sheer strength alone, this is one of the best cannabis products you can buy anywhere. 1000 milligrams. ONE WHOLE GRAM. That's enough to put Snoop Dogg under the table!
Jetty Extracts make a lot of the best cannabis products you can buy in the field of concentrates. We honestly could also cite their extracts as the top graded goods, but what really makes them an amazingly epic company is their Dablicator.
The Dablicator is exactly what you think it is—it's a weed concentrate applicator. Its engineering makes it great for spiking coffee, teas, and of course, dab rigs.
product review