Best Cannabis Perfumes You Can Try
These are some of the best cannabis perfumes on the market that include aromas of the cannabis flower as well as herbal and floral blends!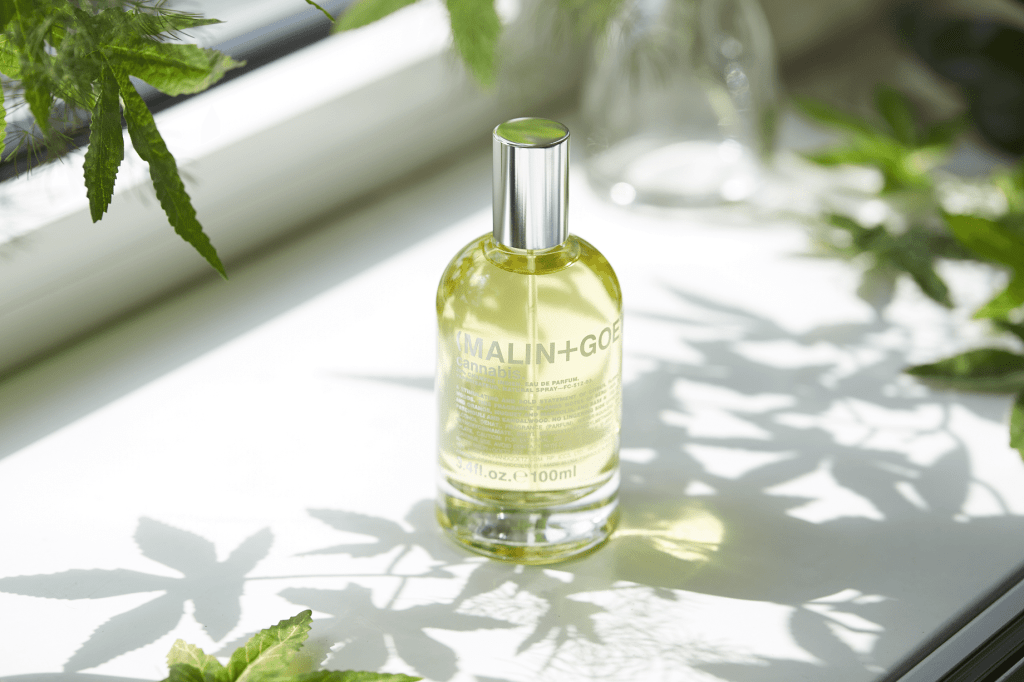 Creating the best cannabis perfume is a tricky trade. Though there are many reasons why you should add cannabis to your beauty routine, the cannabis flower has a strong scent, and many of us know from smelling marijuana, either close or from a distance, that the aroma is strong and skunk-like. Most would think rubbing this scent all over the body would be less than appealing. However, finding the perfect combination of cannabis mixed with other floral and/or herbal blends might be just the trick to making both perfume and colognes smell invigorating and fresh. Many marijuana perfumes do not use actual cannabis oil because of state laws. Instead, they use other substitutes to imitate the cannabis smell. The cannabis flower is trending, as we see the best cannabis perfumes being sold from well-known designers such as Balenciaga. Let's look at some options for marijuana perfumes on the market.
FRESH Cannabis Santal is one of the best cannabis perfumes sold specifically for men. This scent is sensual, masculine, and memorable. It is sold at Sephora, which means it is gaining a lot of exposure around the world, since Sephora is one of the biggest beauty companies out there. While this scent includes fresh cannabis and the aroma of the cannabis flower, it also notes other fruit blends like wild strawberries, kumquat, and dark plum. Along with the cannabis flower, some other floral scents are included as well including magnolia and rose. A hint of vanilla musk makes this scent irresistible and inviting.
REPLICA Music Festival is named appropriately, because this is an earthy and warm fragrance. It is one of the best cannabis perfumes, because the scent can bring up dreams of summer days in fields with music, cannabis, and incense. This marijuana perfume is designed to take you back to the days of Woodstock and invoke a state of nirvana. The scent is woody and spicy and includes cannabis accord, patchouli essence, and leather accord. It is full-bodied and comforting. The bottle itself is shaped like an apothecary jar, so that it keeps a unique brand.
The CLEAN Reserve Avant Garden scent is one of the best cannabis perfumes out there for many reasons. For one, it is a unisex scent, which makes it great for all consumers. The top notes of this scent include aromas of bergamot and ginger. The middle notes include cardamom and Sichuan pepper. The base notes are oud and saffron. This combination of scents makes the perfume a lively and artistic blend. The ingredients from this perfume such as cardamom are procured from a local supplier in Guatemala. This partnership helps local farmers make higher incomes. Not only does this scent help consumers feel great, but it helps local farmers in lesser privileged countries as well.
Cannabis by Malin and Goetz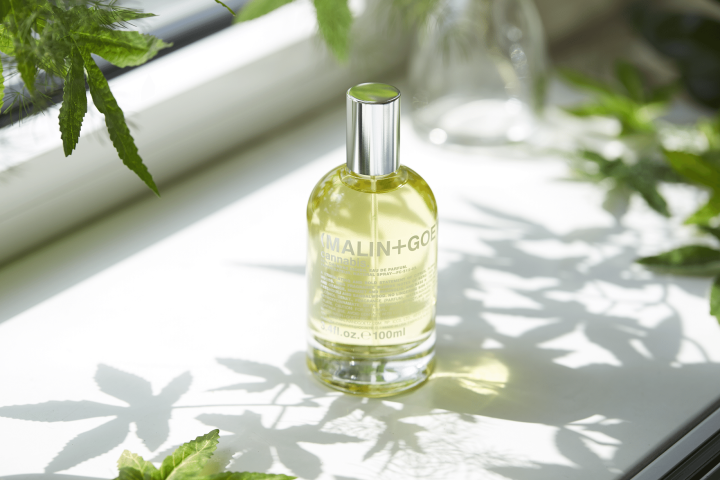 This cannabis perfume by Malin and Goetz is a spicy and chic mix of herbs and floral scents. This product is an investment that might make you a little more unique than your fellow perfume connoisseurs. The top scent of the perfume includes bergamot and black pepper. The middle tone is a white floral scent of magnolia. The base scent includes cedarwood, patchouli, and sandalwood. The Malin and Goetz website claims that this scent will make a bold statement with its lingering smokiness, however, it is THC-free. The cannabis flower scent is simply to bring about the feelings of the cannabis herb, but not actually induce any drug-like state. Plus, it makes for a unique Valentine's Day gift that will say more than roses.
Purple Haze by 1969 is one of the best cannabis perfumes on the market, because it is suitable for all genders, and it is quirky and unique. This scent tries to embrace the hippie movement with a musky and herbaceous scent. Base notes of this perfume include vanilla, patchouli, black pepper, white musk, and dry wood. Middle notes have a more floral aroma and include palmarosa, thyme, gurjum, and violet leaf. The scent is finished off with Italian bergamot, cypress, cannabis, ranesara, and ciste. With these herbs and floral scents combined, this perfume is full-bodied, strong, and evokes a hearty musk that is classic of the late 60s era.
FloraBotanica by Balenciaga is one of the most exclusive and best cannabis perfumes on the market. Balenciaga is a notable designer, and this perfume is sold at Sephora for high end customers and young consumers alike. The FloraBotanica scent is modern and flowery, with a hemp twist. Key notes include carnation, wild mint, Turkish rose essence, hemp leaves, Vetiver roots, and white amber. If you want a cannabis perfume that is flirtier rather than musky like some of the other cannabis perfumes, the FloraBotanica by Balenciaga might be great for you.
Using the cannabis flower in perfumes has become popular lately in the beauty world. While actual cannabis is not usually used, evoking a slight scent of cannabis and mixing it with other herbal and floral scents can be both inviting and a unique smell to the nose. Though cannabis is a strong and sometimes unpleasant scent in large amounts, it has become a science for perfume creators to get the perfect amount of the cannabis flower into the blend of the perfume. The slight tease of the cannabis underneath the other notes within the blend is what makes it an excellent perfume choice, and is a stoner girl must-have.
Whether you enjoy cannabis or not, this selection of the best cannabis perfumes is worth checking out. You may be surprised how much you enjoy the scent. Male, female, and unisex scents all have a very unique blend to them. Many of these cannabis perfumes are sold at very popular retailers that can be found at your local mall such as Sephora and Bloomingdales, so be sure to pop in and test one out next time you're there. Your nose may just surprise you!
beauty