6 Health Tips for Active Cannabis Consumers
Marijuana and its numerous compounds have a wide variety of health benefits.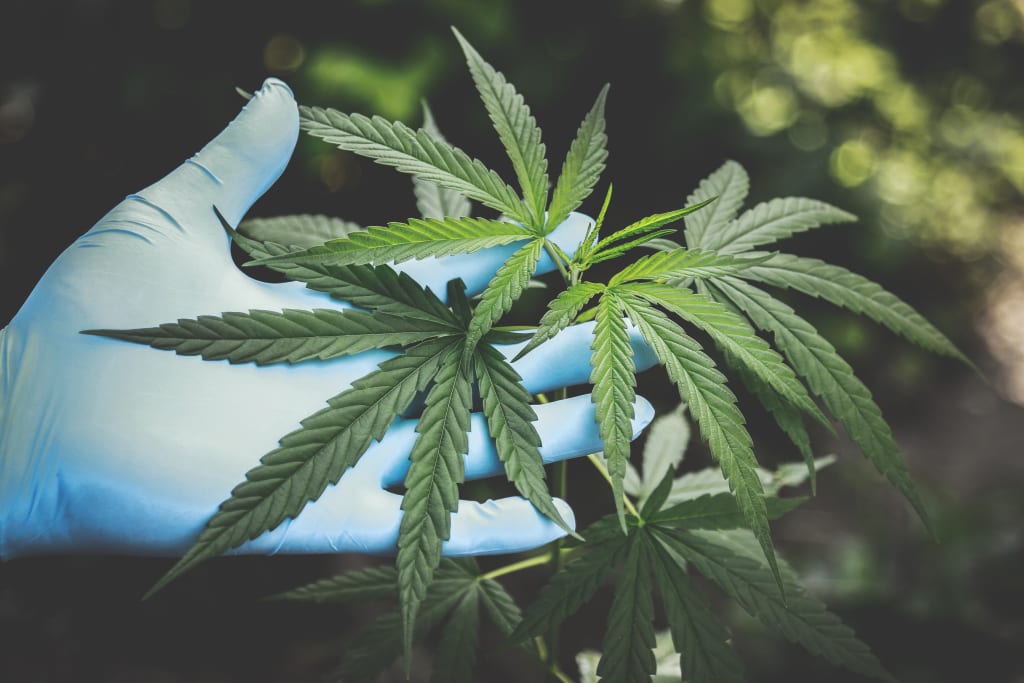 As more and more countries are entering the marijuana legalization fray, cannabis is gradually becoming part of everyday life for most individuals to enhance the quality of their life.
Marijuana and its numerous compounds have a wide variety of health benefits that include suppression of stress, reduction of pain, and an essential workout supplement. Cannabis can also help those struggling with their weight and looking to reduce it.
If you are thinking about giving marijuana a try, the following are some of the tips to get the best out of the plant and its compounds.
1. Healthy Consumption of THC
You should realize that THC is a psychoactive component, and responsible consumption is critical. Moderation in THC consumption will help maintain psychological health as well as the right body weight.
The majority of marijuana consumers are moving towards CBD consumption and taking less of psychoactive substances. Even so, you should always be modest when using cannabis—research the health benefits of the different compounds before you decide.
For example, the autoflowering seed varieties have a lower THC level and more medicinal value.
2. Maintaining a Healthy Diet
Killing time on your favorite joint can be so enjoyable that you may indulge in unhealthy habits such as munching on unhealthy bites. The psychoactive effects of THC may also lead to a sedentary lifestyle for some of us.
Therefore, it is imperative to ensure a healthy diet even as you enjoy your favorite joint. A healthy diet ensures that you get the most kick out of the cannabis joint without the unhealthy impact.
Your daily diet should consist of the right amount of vegetables and fruits—make sure you get at least seven servings of vegetables and fruits. Proteins such as lean meat, fish, and other seafood are an integral part of a healthy diet. Don't forget about the starch from cereals and other foods, but it shouldn't be too much
Be careful when operating machinery or when driving. Consume marijuana responsibly to minimize the risks that may be associated with intoxication. You can manage marijuana consumption by using a vaporizer, cannabis concentrate, or you can even opt to use other forms such as the CBD oil. Check the various ingredients, and don't shy away from inquiring your favorite joint supplier regarding the main components.
3. Exercise Regularly
Exercising frequently will promote your physical and mental health so that you can enjoy even more. Combining your budget buds with exercises will also ensure that you get the most out of work out. In particular, CBD may inhibit the production of cortisol in the body, and you can achieve your workout goals sooner.
Cannabidiol also improves the recovery process after an intense workout. There are many athletes who include the medical component of marijuana in their workout regimen for better performance and results.
According to professional basketball player Adam Kemp, "CBD products have been the first thing I have used which made a noticeable difference in my motor tics, which are caused by Tourette's Syndrome. Along with that, CBD products have made a big difference in my muscles and joints. I have suffered numerous injuries in my career (broken bones, torn ligaments), and using CBD products consistently has been very helpful for managing the general soreness and pain."
4. Cut Back on Couch Potato Habits
There's a tendency among most of us to get stoned and enjoy long hours of Netflix and chill. Unfortunately, you are going to need to kick this habit or cut back to get the most out of the joint. Get off of the couch and engage in other activities that make you active. Evaluate your schedule if need be and slot in activities such as jogging, playing basketball, biking, and playing soccer.
5. Use Cannabis to Get Enough Sleep
Suppressing the stress hormone cortisol also helps get a good night's sleep. Marijuana will help you sleep better at night, and you can face the following day with much energy and optimism to take the challenges that the day may bring head on. Research shows that deep sleep is critical to a healthy lifestyle and an improved quality of life.
However, you will still need to moderate your consumption habits to prevent psychoactive effects that cannabis components such as THC may have. Uncontrolled consumption can cause drowsiness and unproductivity throughout the day, and that is not the main idea.
Enjoy your favorite strain before you to bed, and all the worries, as well as the stress, will dissipate, and you can enjoy your sleep.
6. Supplementation
Contemporary life is getting busier and busier, and that can affect healthy eating habits. For some of us that are on an intense workout regimen, supplementation is crucial, as it relieves the body from a significant amount of strain.
An example of a critical supplement when exercising includes magnesium. Magnesium is essential in the muscle building processes and helps with contractions. The mineral also maintains a healthy nervous system even as you workout intensely to achieve your goals.
Muscle and nerve damage are not uncommon for athletes and bodybuilders, and taking the necessary protective measures is essential.
Before you can buy weed online, consider the magnesium for supplementation if you are going to exercise, as well. It is a good idea.
Conclusion
The consumption of cannabis is gaining popularity by the day. However, it is essential to maintain healthy consumption habits to get the most out of it. Exercise moderation, and use it together with other good habits such as exercise and a balanced diet. You may also want to learn about the different components in marijuana so that you can know which is the most beneficial to you. We all have different needs, and it is vital to have the right information beforehand.