12 Reasons To Try Secret Nature CBD Flower
Everyone knows that Secret Nature is one of the world's best hemp flower brands. Learn why you'll love Secret Nature CBD flower in this list.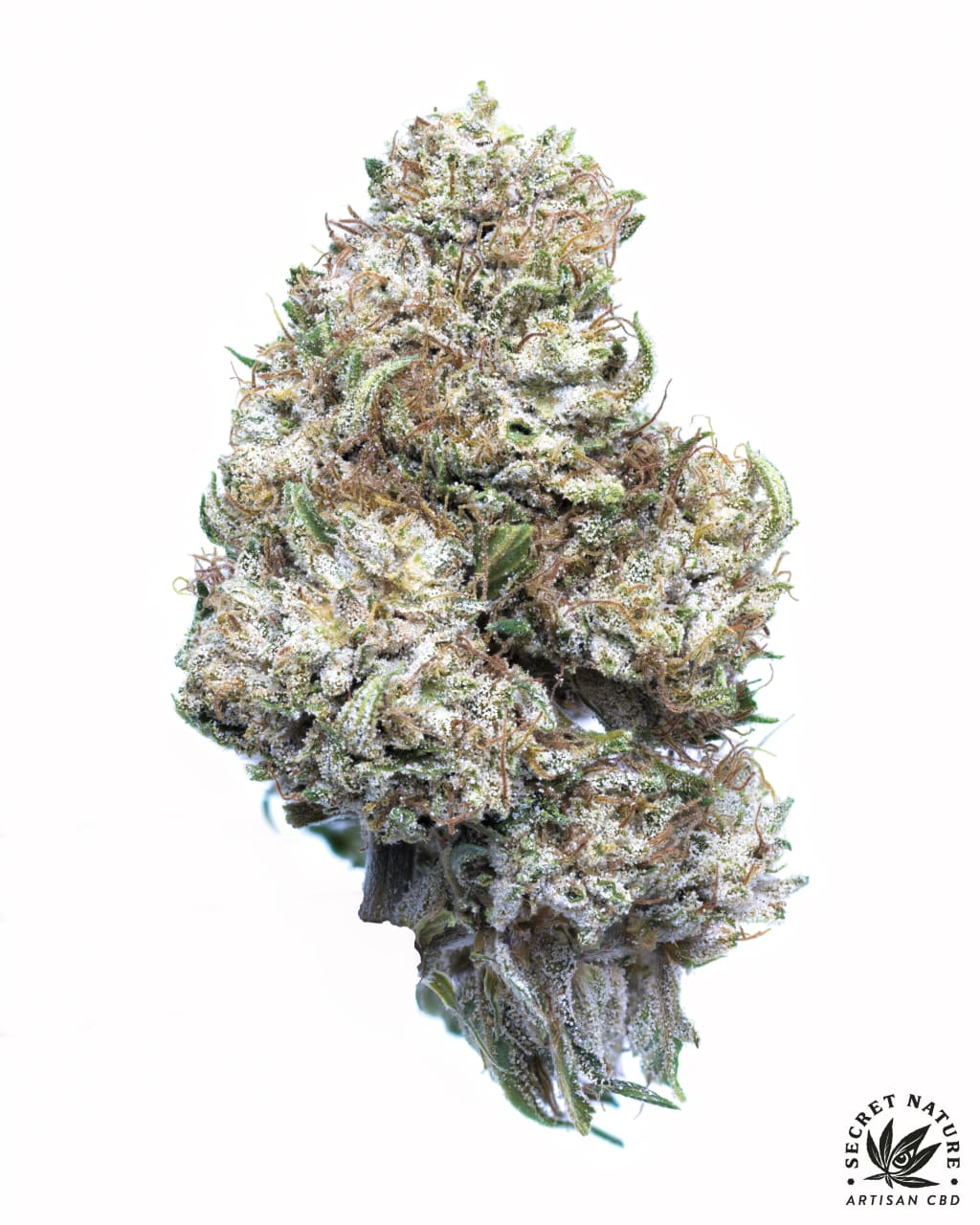 12 Reasons To Try Secret Nature CBD Flower
To the untrained observer, most of the CBD flower products on the market would look pretty much the same. It doesn't take much investigation, however, to uncover the significant differences between the quality, potency, and reliability of various CBD flower brands. In this guide, we'll introduce you to 12 compelling reasons that Secret Nature is the best CBD flower brand on the internet, and we'll show you why you should try Secret Nature CBD flower today.
1. Incredibly potent
CBD flower varies widely in terms of potency. It isn't unusual, for instance, to find outdoor-grown CBD flower that only contains 7-10% CBD. CBD flower that is grown indoors, however, offers significantly increased potency, and we're happy to report that Secret Nature CBD flower is 100% indoor-grown.
As a result, most Secret Nature hemp flower strains contain between 15-20% CBD, and some cultivars even contain close to 25% cannabidiol. With potency this high, you can use less CBD flower while still enjoying powerful effects, allowing you to save on true connoisseur quality.
2. Indoor-grown CBD flower
Indoor-grown CBD flower isn't only more potent—it's also higher-quality in every imaginable way. Since Secret Nature indoor-grown hemp flower is cultivated in completely climate-controlled conditions, for instance, there's no chance of it being exposed to toxins like heavy metals or pesticides. Indoor-grown CBD flower also expresses more terpenes and flavonoids, so it tastes and smells better.
3. Organic flower
There are lots of different ways to grow hemp flower. Some cultivators settle for throwing a bunch of hemp seeds in a field, blasting them with pesticides, and hoping for the best.
Secret Nature takes a more refined approach to the art of growing CBD flower. While it would certainly be cheaper and easier to use chemical fertilizers and other potentially dangerous substances, Secret Nature only uses organic and sustainable tools and processes to cultivate its top-shelf flower. The result is eco-friendly hemp flower that you can consume without worrying about contaminants.
4. Indica, sativa, and hybrid options
When you use other types of CBD products, such as capsules or topicals, you don't have any control over the strain of CBD-rich hemp flower that was used to make your product. Secret Nature, on the other hand, cultivates so many different hemp strains that you can pick and choose from among a medley of sativa-dominant, indica-dominant, and hybrid CBD-rich phenotypes. With so many options at your disposal, it's easy to pick the perfect hemp flower strain for getting energized in the morning, making the most of your day, or relaxing before bed at night.
5. Lab testing
There's nothing worse than having to guess about the quality of a CBD flower product you're considering. Secret Nature, however, provides complete transparency by posting the results of their third-party lab tests on every product page. You can use these lab tests to confirm that your favorite Secret Nature CBD flower strain doesn't contain any contaminants, and Secret Nature lab reports also include detailed data on the exact percentages of each cannabinoid and terpene present in every strain they offer.
6. 3,000+ reviews
CBD flower has become incredibly popular over the last year or so, and as a result, lots of new hemp nug brands have opened up shop on the internet. It's impossible to know if you can trust a new company, however, which is why it's so relieving that Secret Nature has nearly 3,500 four-star and five-star customer reviews. Some Secret Nature hemp flower strains have more than 100 reviews on their own, and you can take a look at these reviews for yourself to find out why CBD flower smokers love Secret Nature so much.
7. Pre-roll options
If buying CBD-rich hemp nugs and grinding them up isn't your style, Secret Nature has you covered. In addition to offering loose buds in 3.5g, 7g, 14g, and 28g sizes, Secret Nature also offers 2-packs and 7-packs of pre-rolls that contain this brand's most popular flower options.
CBD pre-rolls are compact, convenient, and affordable, and they make it even easier to share your love of hemp flower with friends and family. Plus, Secret Nature CBD pre-rolls only contain substances derived from hemp, so you don't have to worry about any additives in your smoke.
8. Smell-proof packaging
CBD-rich hemp flower is very different from THC-rich cannabis, but not everyone knows that. If you'd prefer not to broadcast the fact that you ordered high-grade hemp online, then you'll be glad to hear that Secret Nature uses odor-proof packaging with all of its products. Secret Nature hemp flower pre-rolls ship in vacuum-sealed glass tubes, and this brand's loose hemp nugs are packaged in airtight metal tins. As soon as you remove the packaging from your Secret Nature product, however, you'll fall in love with the rich aromas of organic, indoor-grown CBD flower.
9. Fast shipping
Customers who order hemp flower from secretnaturecbd.com are routinely amazed by how fast their products arrive. In almost every case, Secret Nature orders arrive within 2-3 days, which allows you to start enjoying the benefits of hemp flower faster than you expected. Secret Nature has even partnered with an advanced shipment tracking service to provide you with up-to-date information on the fulfillment process. By using this tool, you can stay aware of the exact location of your order as it makes its way to your door.
10. CBD vapes also offered
While Secret Nature is most renowned for its CBD flower products, that's not all this prestigious hemp brand has to offer. Secret Nature also sells a full line of organic CBD vape cartridges that have accumulated hundreds of positive reviews.
These vape cartridges contain live resin extract, which tastes better than other extract types since it contains more terpenes and flavonoids. What's more, Secret Nature extracts its live resin using CO2, which doesn't leave behind any solvents. Secret Nature vape cartridges are offered in 700mg and 1200mg sizes, and optional batteries are also available.
11. Wholesale CBD opportunities
You wouldn't be the first customer to fall so deeply in love with Secret Nature products that you decide to offer them to others. Secret Nature offers wholesale opportunities for businesses of all shapes and sizes, so whether you want to start a business just to distribute Secret Nature products or you'd like to add this brand to your existing retail lineup, contact Secret Nature to learn more. CBD flower will continue to gain popularity over the next few years, so now is a great time to get onboard with this trend.
12. Impeccable customer service
If you encounter issues at any point during the purchasing process or after your package has arrived, Secret Nature customer service is there to help. All it takes is a brief skim of this brand's customer reviews to discover that Secret Nature customer service representatives are universally courteous, understanding, and helpful, so don't hesitate to reach out if there's anything that Secret Nature can do to make your CBD flower experience more enjoyable or convenient.