X Myself from Picture Frames of Family that I Never Met
"Thoughts of Slicky falling in an open pit, shit"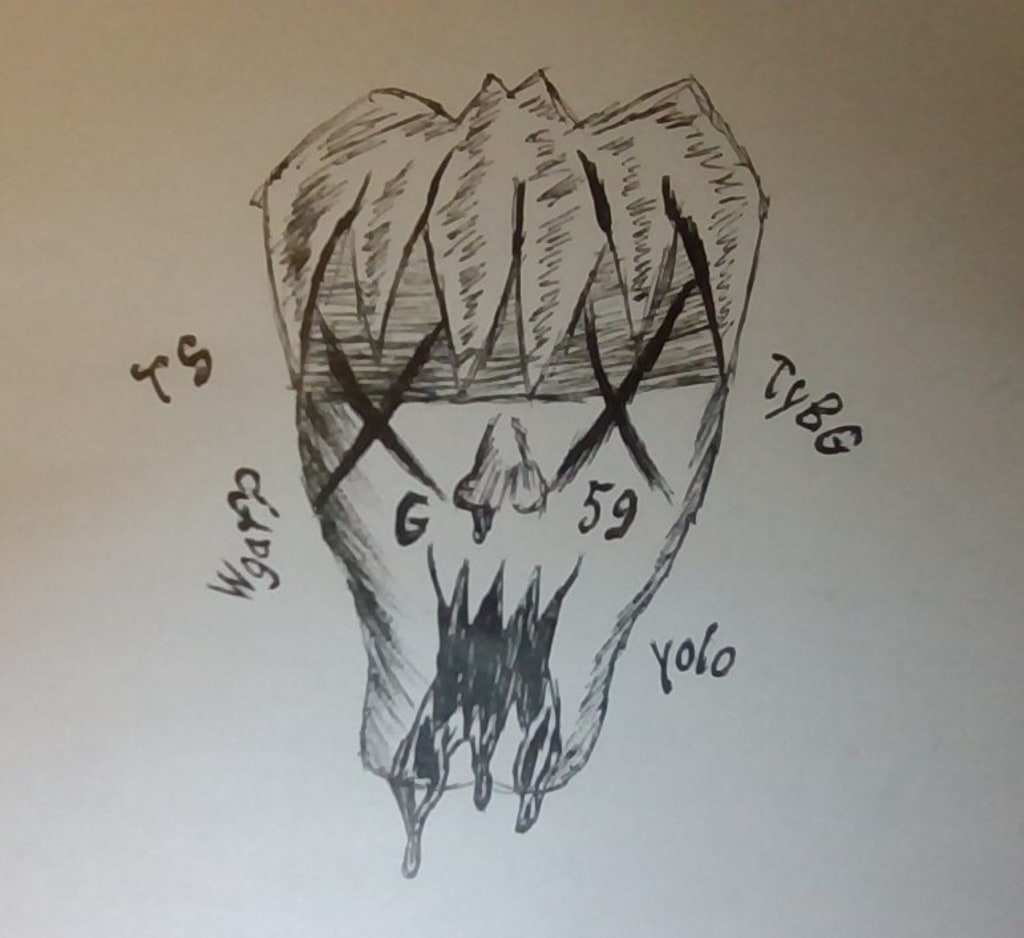 Ayyyah! Ayyyah! Ayyyah!
Let's take a moment, keep it simple
Lives are bleeding, robbers scheming at the fucking door.
Pull up to the fence, hop the gate, escape me from this hell
Suicide, tripple six, death might the only method
Smoke a cigarette. Bump dolla' sign B.
Contemplatin' life, Grey Five Nine, Paradise I can't reach.
Maybe it gets better after meeting Christ,
But 'till then I get fucked up,
DMT is not enough,
I struggle with these drugs enough to feel something.
Life for me is not enough,
Smoke a blunt, it's not enough.
Smoke a line, I hit it rough.
Reaper take me, sober up and do your job
Free me from this place.
I can't keep snorting and aborting
When my lungs're Fucked. up.
There's nothing left for me
The PCP won't save my soul.
I've already sold myself, now I'm taking out the glock and put it to my skull
Pump the lead until I faint,
I cannot worship any longer when my temple's this fucked up,
Now bring me to the place of Heaven where I'll meet my saint.
About the Creator
Silence. Ego can be one's downfall, as well as a wall that must be broken down to breach the fifth dimension. This, you must remember in the times to come.
(In case there is any confusion, this is Zap Aura's updated page)
Twitter: @ZapAura
Reader insights
Be the first to share your insights about this piece.
Add your insights